I love hot rod guys, something about their mentality makes them different than the rest of us. It's this mentality that allows them to create the cars I like to drool over then take them out in the snow just to blow my mind.
The first car I am posting today probably doesn't see much winter driving, the second looks like it was just parked for the winter and then snow fell on it, but the third is reported to be a daily driver.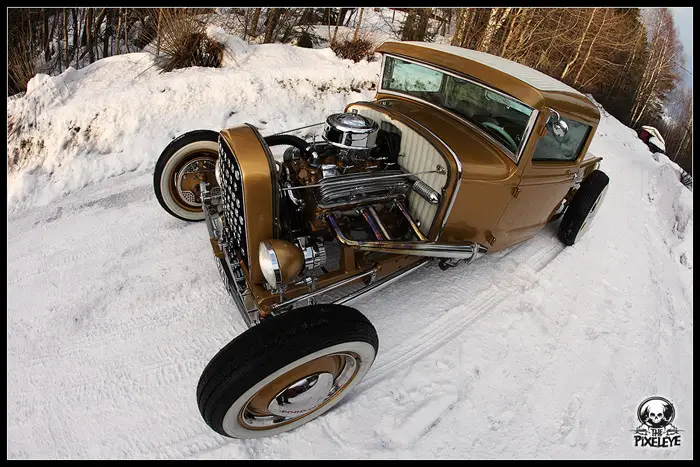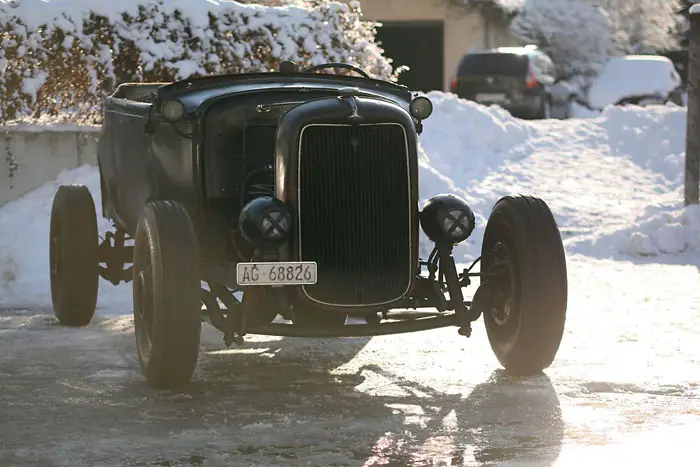 This 1931 roadster is owned by Jan. Jan never asks what the weather might be at that hot rod meeting the upcoming weekend. He doesn't whine about rained out car shows. There's no way he cares about getting a late model car to drive around during the winter months. Hell, he doesn't even own a daily driver. Okay, that's not true. He does own a daily driver: his 1931 roadster.
– Low Tech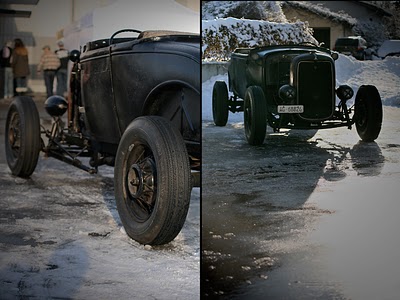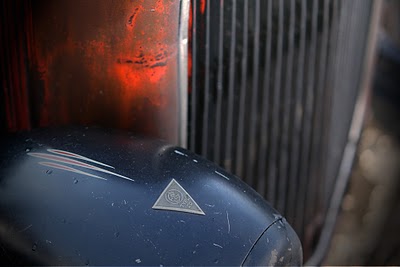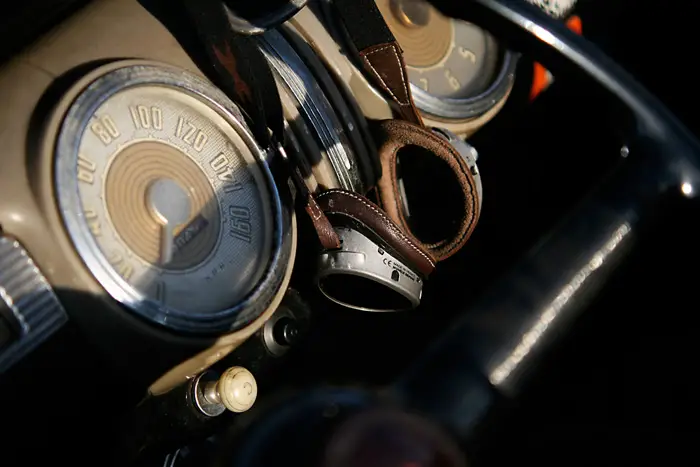 Now that I got new wheels winter just seems longer, crap.