Hat's off too anyone who's rocking a white on white setup well, the constant up keep that is required combined with the fact that there are so many different shades of white to contend with makes it much harder to 'white out' a car then black one out.
Those are the excuses I use for not doing it anyway. Never the less when properly executed the look is hard look to beat.
The British Columbia native who owns this car actually had this color combination dialed with his previous setup, but for 2011 he decided to go a little more aggressive and slapped on a set of 17×9 Work Emotion CR-Kais.
The cars on 17x9s all around and the wheels are a positive 44 offset, but he is using 5mm spacers in the rear to bring the offset down to a nice 39.
Tires are: 235/40/17, while the suspension is KW Variant 2s and the front is rolled while the rear is pulled.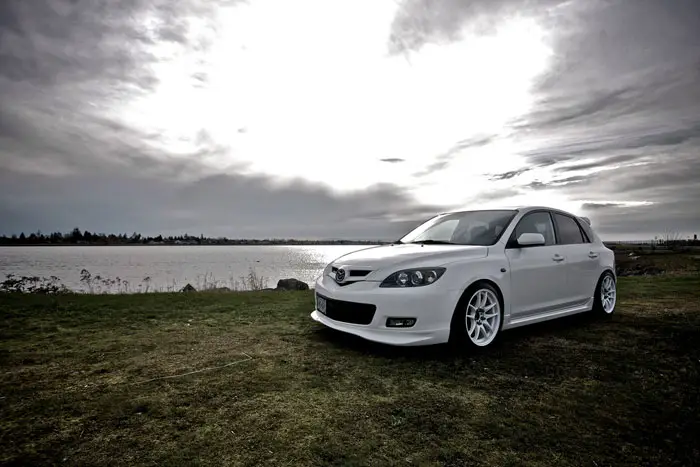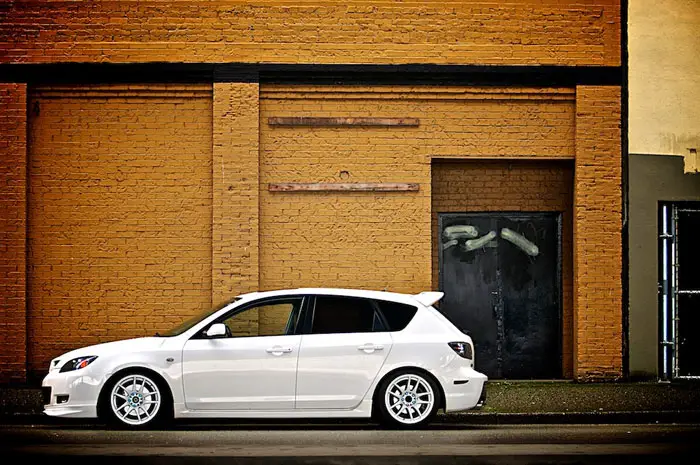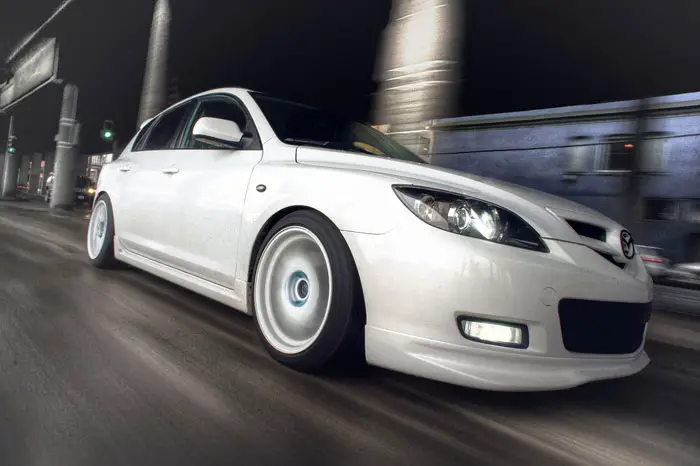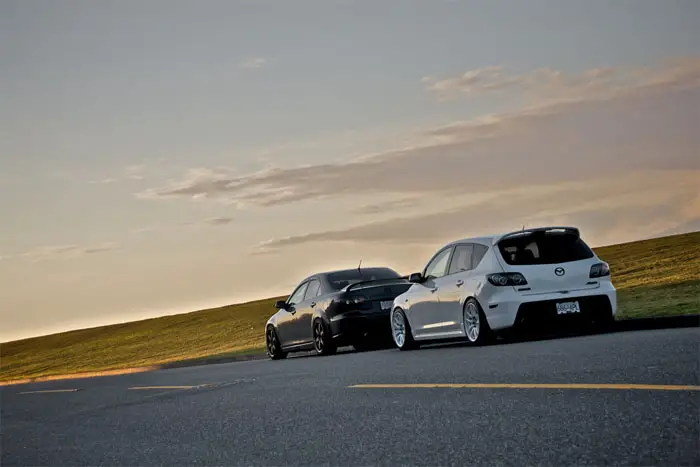 Hopefully I look half as good this year. Full thread here.
Photo credits:
RCubedPhotos
Visual Arts Studios
Derek Leung