Last year, in the Nextmod BBQ event coverage, I got called out by a local Kia Soul owner for hardly ever posting Kias.
This struck me as odd because the SIE support vehicle (aka my girlfriends car) and I have actually looked into lowering but the aftermarket support for that platform is just so limited which is why most stay stock and thus don't appear here.
The Forte Koupe however is a different matter entirely, I've always thought they looked alright and the owner of this one on 17×9/10 Work Ryvers has done an outstanding job of showing it's potential.
Clean and simple this owner even managed to figure out how to get these wheels fitted while being limited by the Forte's curious torsion bar rear suspension.
Guess I shouldn't be surprised he rolls with Ravi and the guys atV2LAB, they always seem to come correct.
More photos can be found here on his flickr.
Which is where I also found this: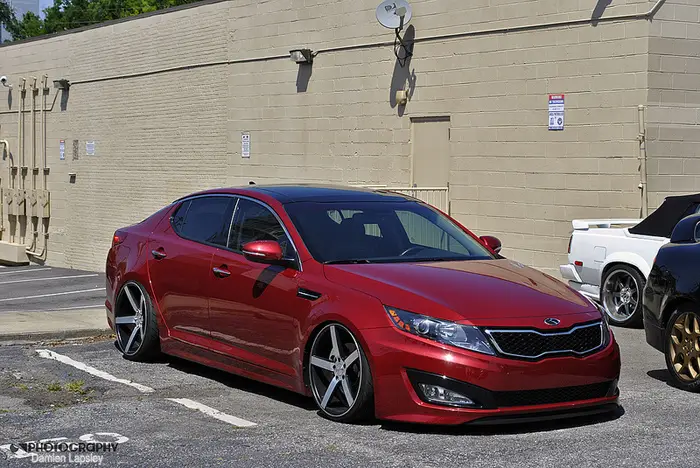 I wonder what go fast options are available for these?
Spotted on SW.