To most people putting a big blown motor into a Chevy Corvair doesn't make a whole lot of sense (considering it was included in the book "Unsafe At Any Speed") but to at least one builder in the 70s it made perfect sense.
Presumably using the logic that if you have to steer a whole lot in a quarter mile you are probably already in trouble Richard Guess stuffed a blown 327 in the his '72.
Ollie is the one who originally peaked my interest in this car when he sent in the picture below for next edition  of Oliver's Travels.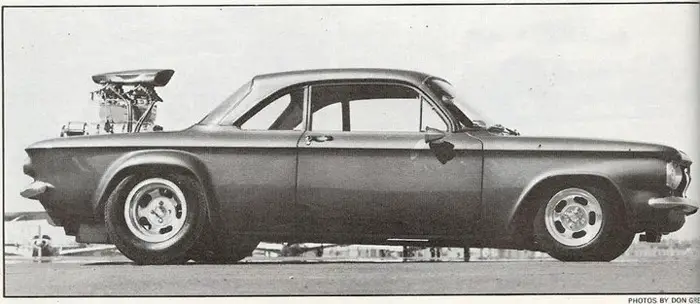 I chuckled at it's ridiculousness and a couple weeks later when he sent a rear shot showing the custom plate I put "Fubar Corvair" into Google hoping to find more info on the car.
While the folks over at Retro Rides had discussed the vehicle a little there wasn't really a whole lot more information readily available online about the car.
Whoever scanned the magazine photos didn't scan the text that went with it (or there was none) and it seems that the car has since gone with the wind, perhaps being repainted before it did.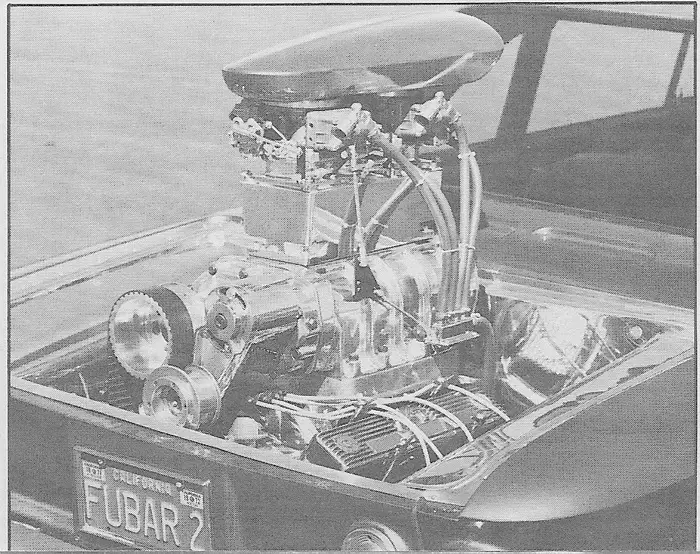 We can only hope that this car is locked away in a storage unit somewhere waiting for Dave Hester to stumble upon it and yell yuuppp all the way down the quarter mile.
Pics at full res can be found here and further discussion on the car here.
I wonder what happened to Fubar 1…
Site Updates
Another weekend ram packed with events, Saturday I will be at a classic show for a few hours and Sunday I will be at CSCS Grand Bend while a Jon O covers the 905 Rides TNT Expo and Neil covers Eurokracy in Montreal.
Also taking place that same day is the June Jitterbug and a meet at Hyundai Canada.
The flyers for the first three are below (couldn't find flyers for the last 2), pick your poison!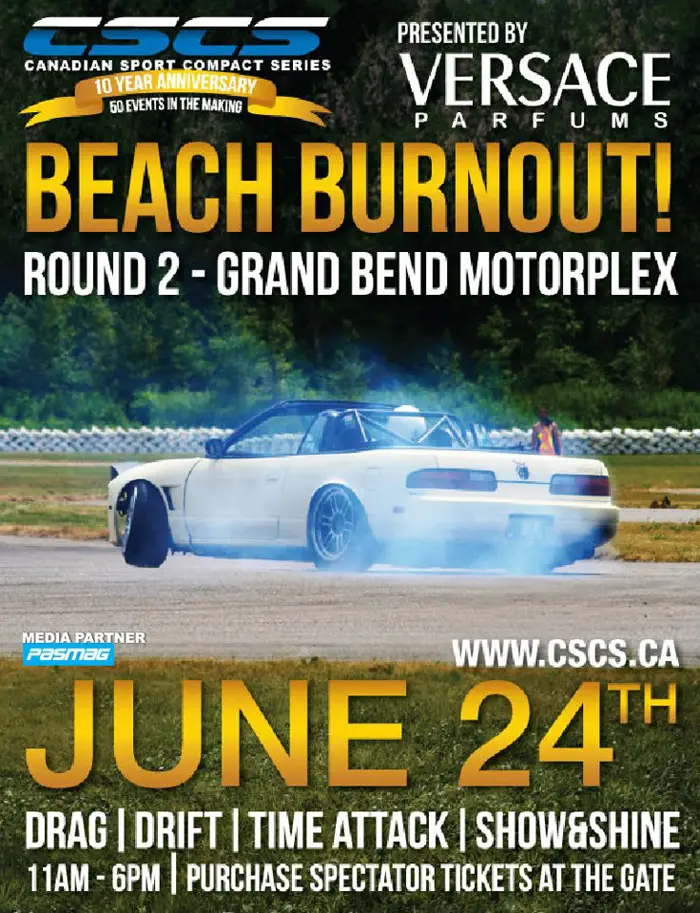 Flashback Friday
Might as well kick it back to last years Eurokracy coverage courtesy of Jesse from Air Society.