Those of you who pay a lot of attention both here and on twitter might know that my girlfriend drives a Kia Soul 2u (the one without the flashing speakers),  she's had it about a year and it draws a surprising amount of attention for a stock vehicle, a lot of which can be contributed to it's unique shape on somewhat rarity on the road.
However after watching me look at, and write about, cars almost daily for the past year has made her begin to wonder what her car could look like with a bit of a drop and some aftermarket wheels.
The nail was firmly placed in 'I will never modify my car' coffin when she joined the Kia Soul Forums and found the following car lowered on a set of 17s.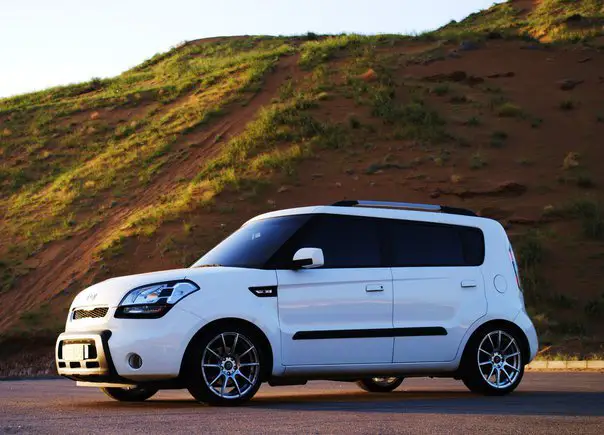 While a lot of Kia Soul owners, for whatever reason, go overboard with decals, spoilers, and aftermarket rims at stock height this owner decided to drop his on a set of wedsports and call it a day.
The height looks very livable for the summer and winter and the only downside I see to this setup was that it was achieved via cut springs, however with a little digging I discovered that H&R makes a spring setup for this car.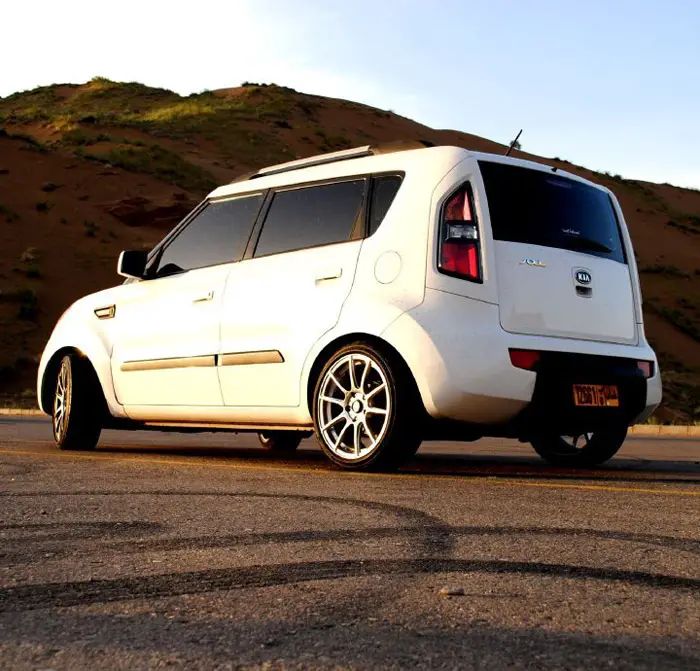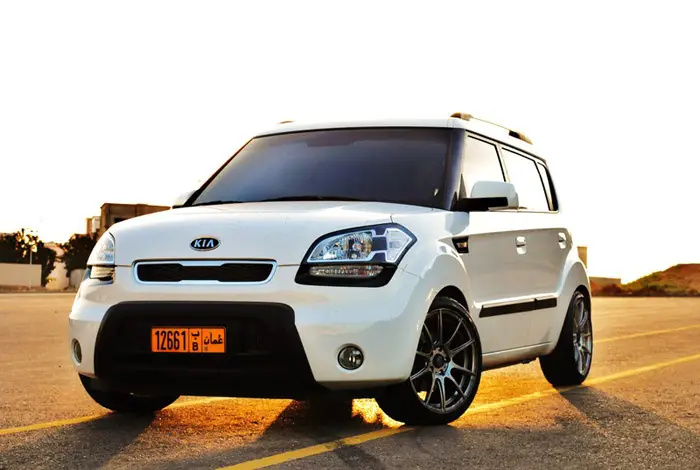 While I don't see these cars picking up as much of a following as Scions have I'm pretty sure a few more tasteful ones will be popping up on the internet now and again, why not?
Now the only really problem with this plan is she want's me to pay for all the mods…