Looks like silver Evos are rolling out pretty serious onto the streets of the GTA as this is the second one local one I've seen that packs heat on the inside and looks great on the outside. This particular one is putting down 431whp and 369 foot pounds of torque to the wheels.
In these photos those wheels happen to be 18×10 Works wrapped in 225/40 tires however with that type of power it stands to reason that the owner has another set of wheels that could probably put this car into the fat and flush category.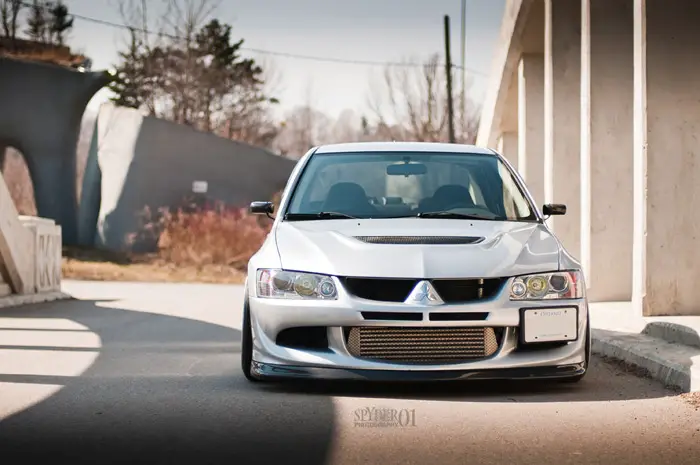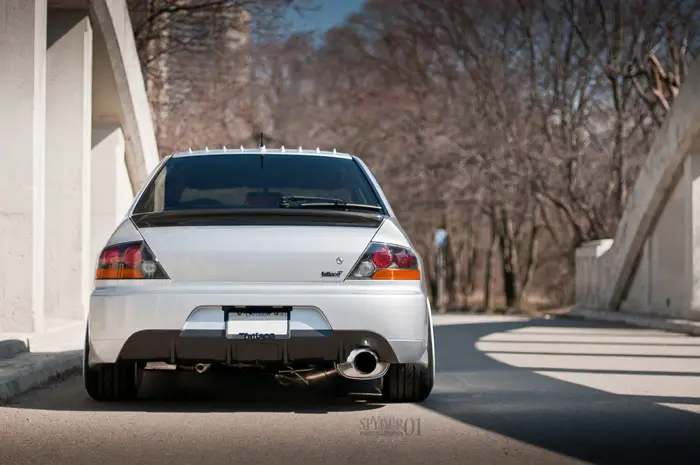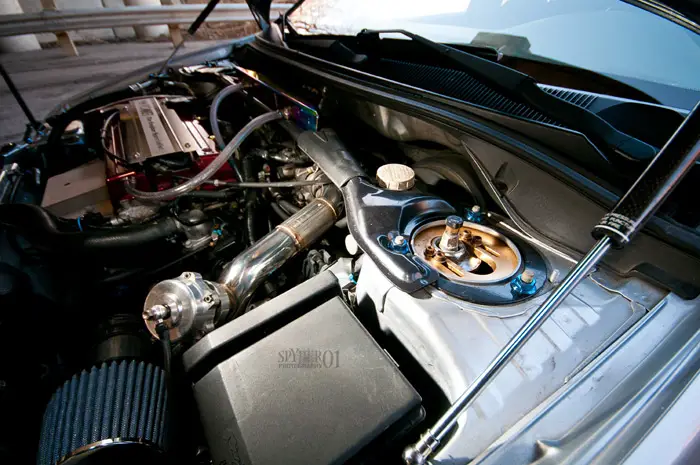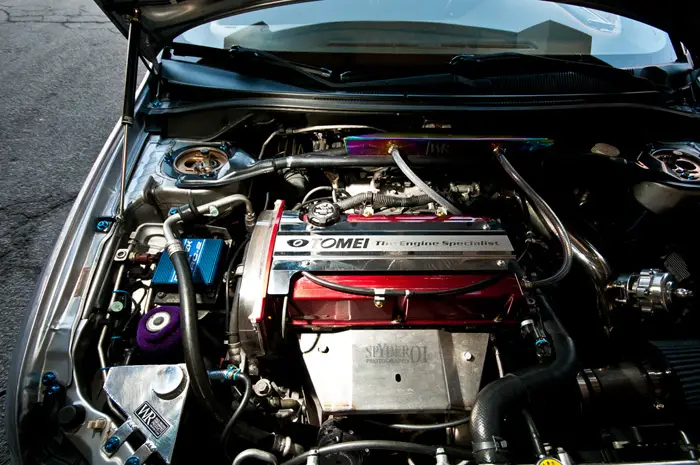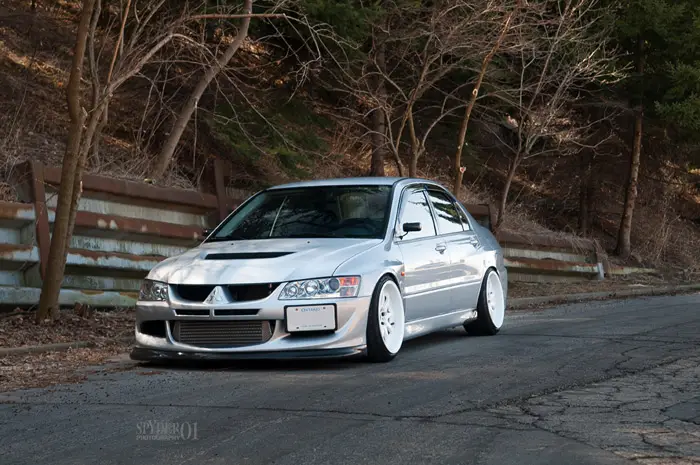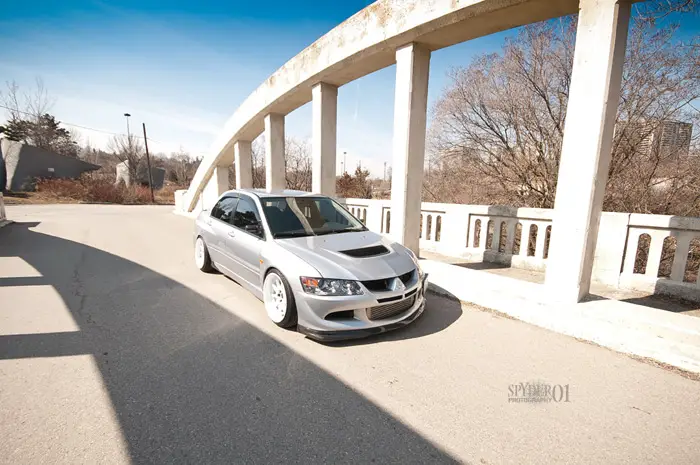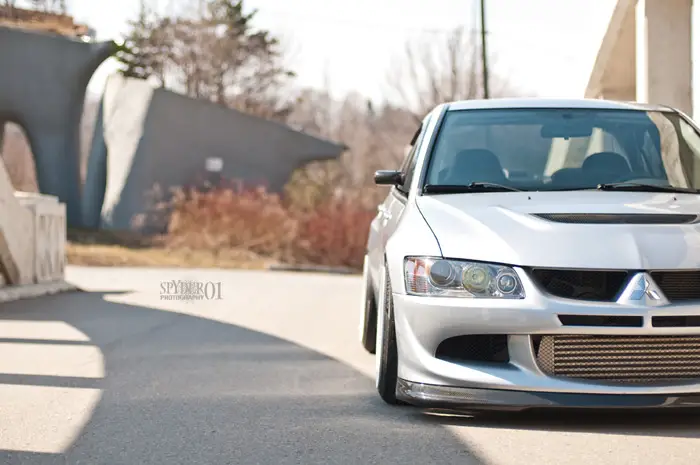 Photo Credit: Spyder01 and the full set is here.