Red paint and white letters, I am a big fan of this look right now as probably gathered from last weeks Corrado.
RWB cars are always visually incredible, and it's no secret they have the matte colored car game on lock but this one proves that the same aesthetic can look great with a little gloss.
Pretty sure a periwinkle RAUH-Welt car would still look great…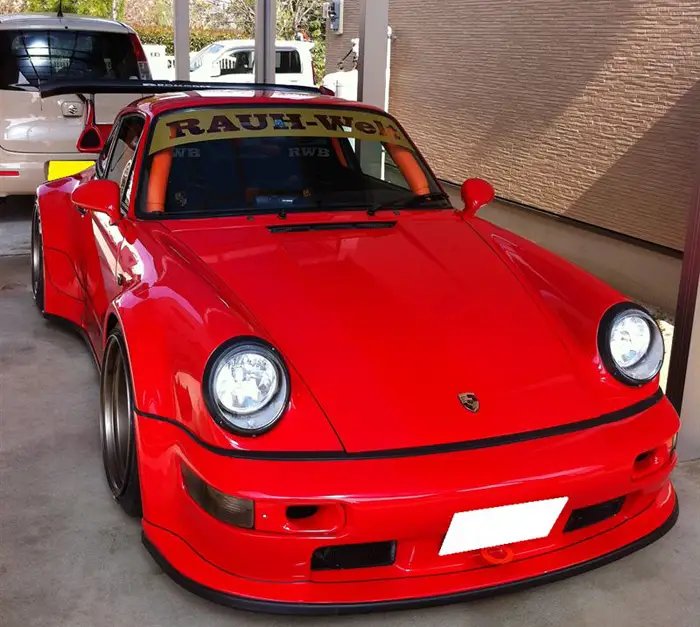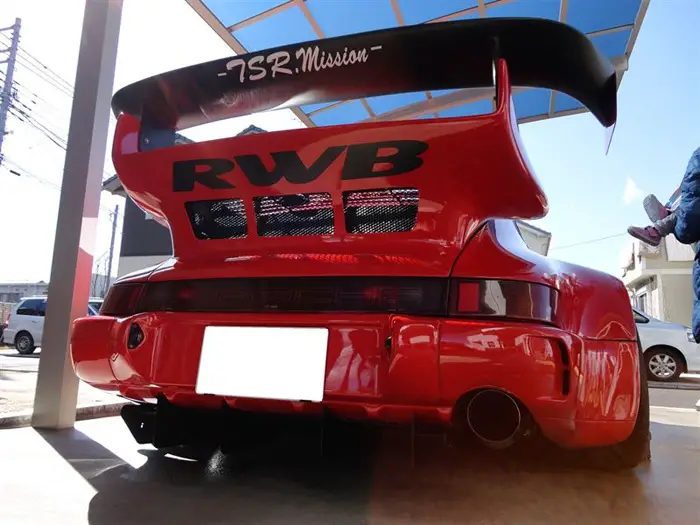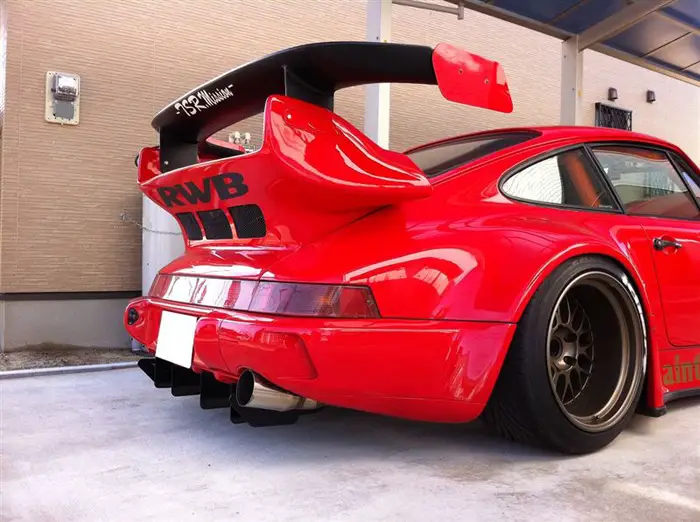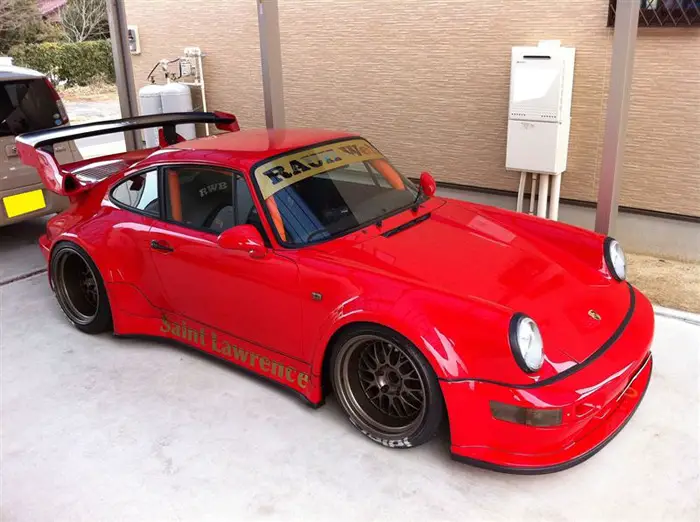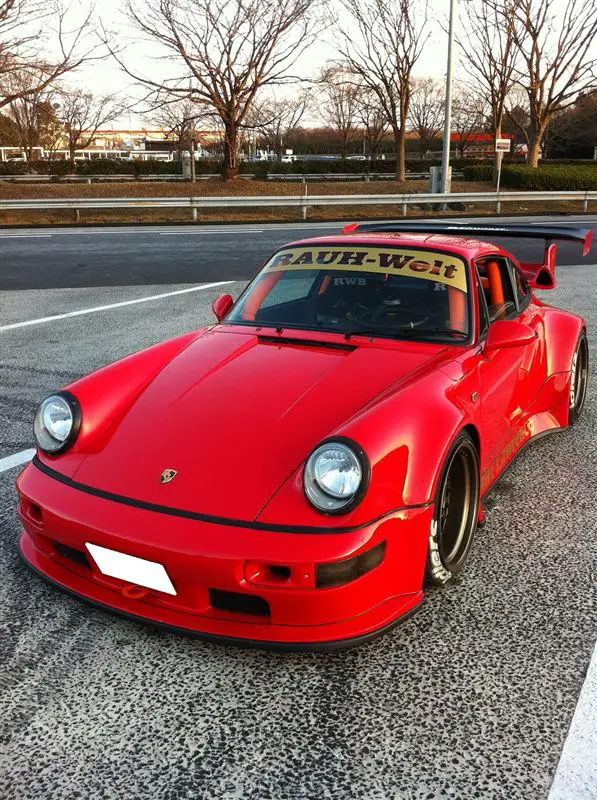 Spotted on Farm of minds.