Chances are that if I said I was going to post a carbed, rear wheel drive, Honda Accord the vehicle in this video wouldn't resemble what you were picturing in your head. It just makes more sense for a Honda fitting that description to be powered by an American power plant, after all it's been done before.
However the two men behind this build decided to take a road much less traveled and throw a Honda J33 T6 motor in the back of a stripped out Honda Accord with fiberglass panels and call it a day.
It's not pretty by any means but it makes over 200hp and weighs next to nothing so as a drag car it's pretty effective.
The video below has a bit more information though the curious side of me would like even more:
Site Updates
My car is now 'complete' and all that's really left to do is take some proper pictures of it on the new wheels. A few photos have appeared online from Stretch and Poke but none really do the center color justice including my quick snaps below which make it look like I am just riding on lips:
Shooting my car isn't really top priority right now but I will get around to it eventually.
Site wise I will be at two events again this weekend. The first is a huge classic/hot rod show in London Ontario that is supposed to bring in over 3000 cars and has the potential to be awesome provided it doesn't rain.
While the second event I am going to on Sunday is the CSCS season opener which I am looking forward to because I get to check out a couple of the dorimoto drift builds.
Finally some bad news. The Canadian Postal Service is on rolling strike starting today. This means that getting stickers mailed out is going to be a crap shoot. If you ordered a sticker any time between May 20th and now I can't really say when it will arrive as the mail system has been moving pretty slowly while they decide what to do.
I am going to put an announcement on the store this weekend but until then just be patient. I will keep packaging up all the orders that come in so that when they are off strike they will be ready to go.
Flashback Friday
It only makes sense today to kick back to the first CSCS event I ever went to which was actually the 2010 season finale.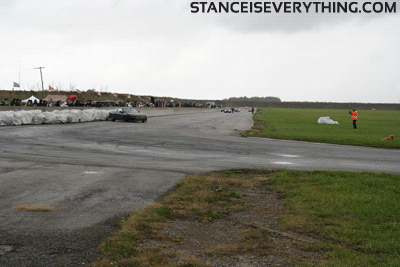 Expect lots more event coverage next week!