On Sunday afternoon I was lucky enough to have the owner of this car take some time out of his Thanksgiving weekend to shot some photos and video of my car.
While he was working hard I was rolling around on my BMX, tweeting, and uploading photos of our cars to facebook.
Several of people seemed pretty into Steve's Phantom Purple 3 on freshly refinished BBS RS wheels so here's a better look at the car as it currently sits.
Prior to meeting Steve and I were shooting text messages back and forth comparing fitment notes so actually meeting him in person to talk about current and future vehicle plans was quite enjoyable as our taste in cars and modifications is fairly similar.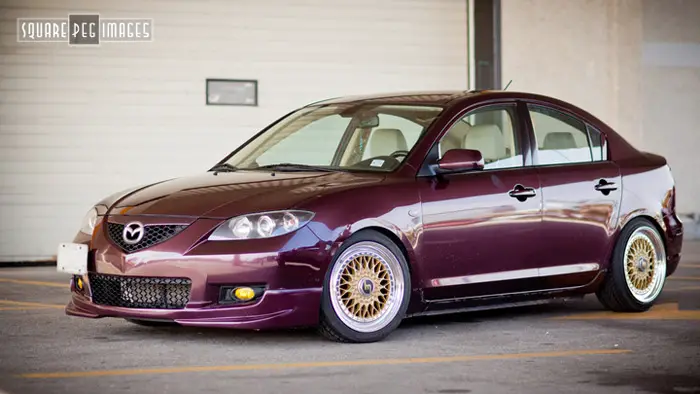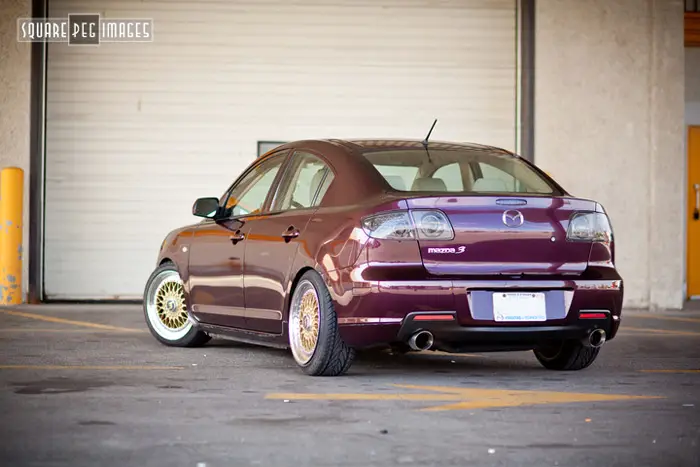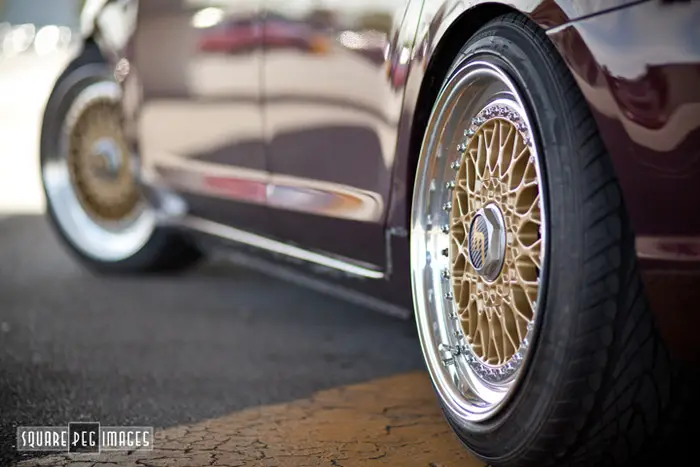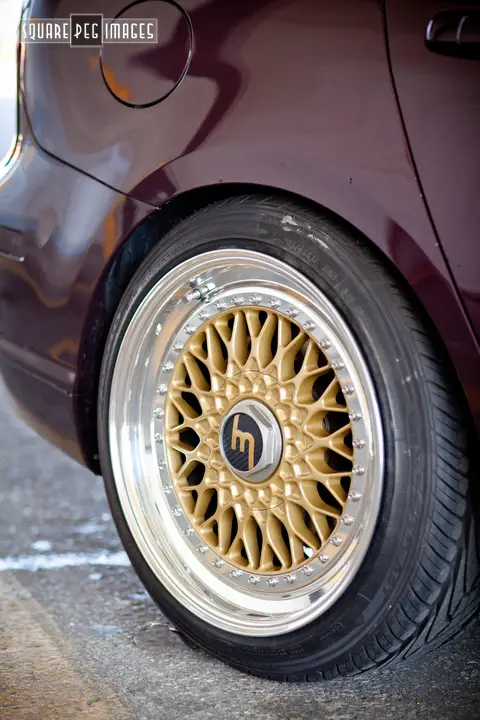 Before he moves on (euro) Steve has a few more plans for the car so provided he still has it next year I think we will both link up again to do an updated dual shoot.
Steve's 3 is on Yonaka coilovers and the wheels are et30 and 35 (after 5mm spacers all around) with 205/45 tires on 8/9 wheels and more information on the car can be found on Toronto Mazda 3 and Mazda 3 Forums.
Photo Credit Square Peg Images