I have always loved good graffiti, not crudely draw penises and crappy tags,  but large murals full of vibrant color and intricate designs. When I look at these pieces I wonder how much time goes into them and how they evolve.
It's probably very similar to building car, some artists go in with an end goal in mind while others just wing it and see where they end up.
Maybe this is why cars and murals seem to go together so well, thankfully Toronto has lots of great murals which more often than not they can serve as an awesome backdrop for great looking cars. Which they have done today for a pair of Subarus.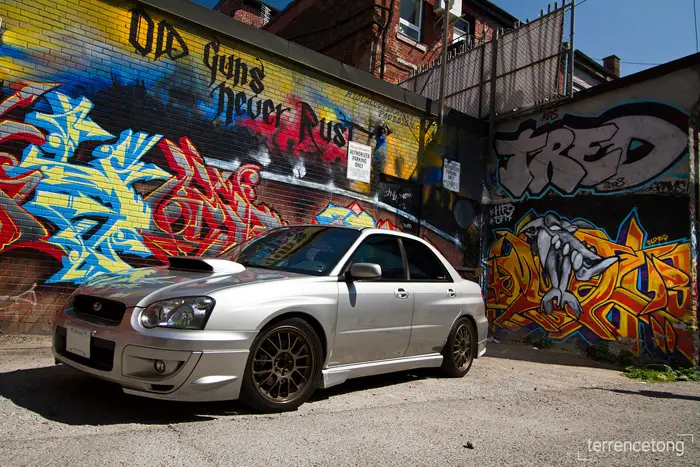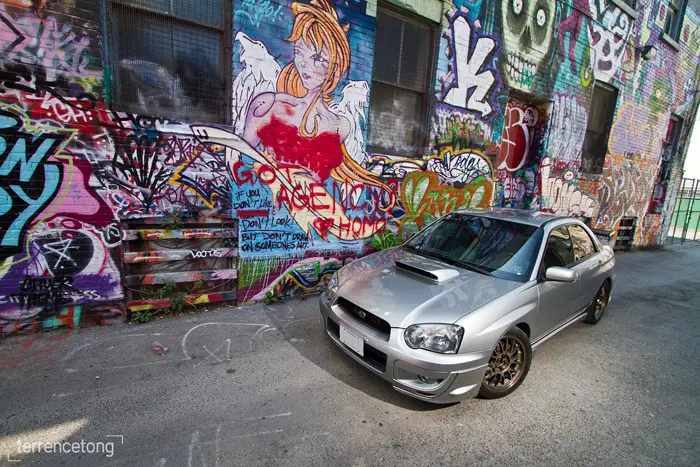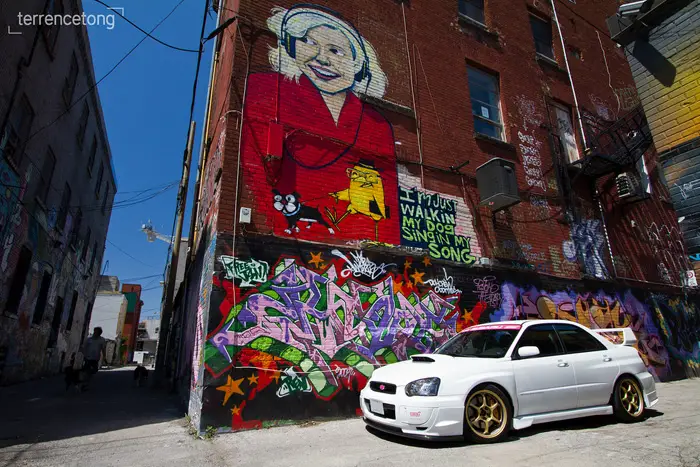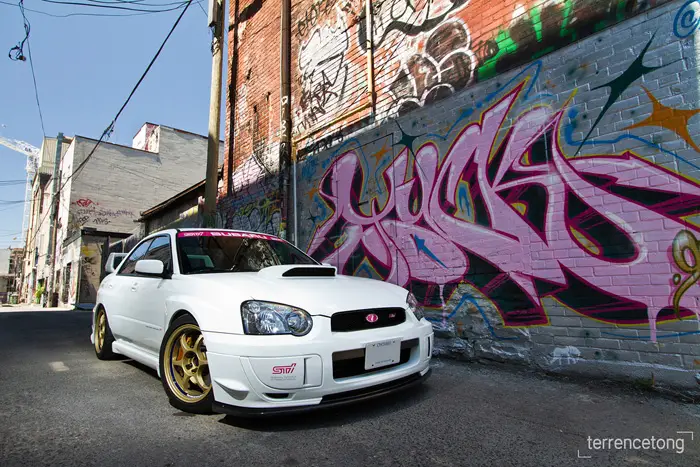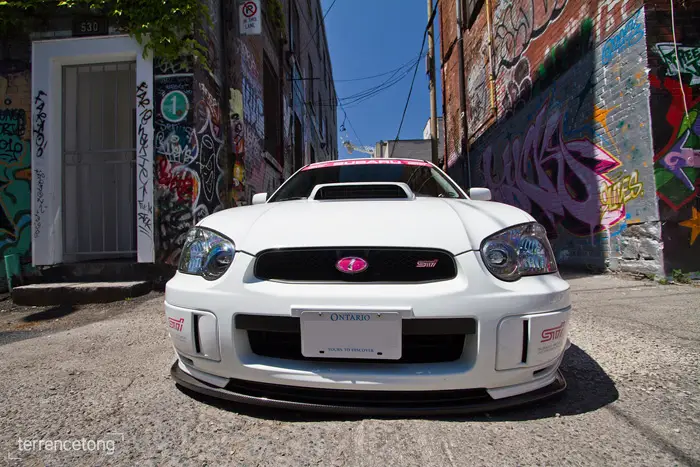 Some day soon I'm going to have to make it out to some local spots first hand and take some pictures of my own.
Photos copyright: Terrence Tong, spotted on TSC.