It's hard to argue the fact that Nissan knows how to build a capable FR platform, from the original Datsuns to the latest 370z they have certainly made a name for themselves among those who prefer to be pushed rather than pulled.
The 300zx is just another example of Nissan's capability to build a solid RWD coupe and the Z32 specifically is a car I wish I saw more of both online and in person so when Darren sent his own 2+2 by my interest was peaked.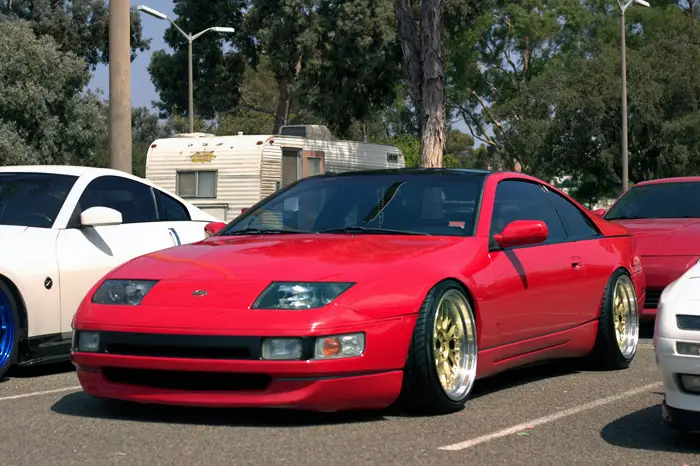 Based in California Darren kept things pretty simple on the outside of his 300zx (the body doesn't really need much help anyway) and focused most of his efforts towards the drive line and suspension.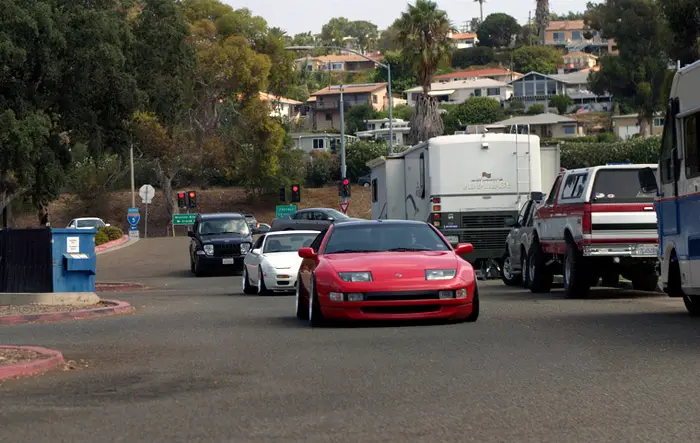 Under the hood he has added a pop charger and Powertrix grounding kit in addition to a Apexi Super megaphone exhaust. While the suspension has the works thanks once again to Powertrix (coils, tension rods and strut bar).
Wheel wise he looked to stance friendly brand XXR and picked up a set of their 512's at 18×10 all around spaced to an offset of 0.
The result of these modifications is a simple straight forward lady in red.
The full list of modifications Darren has done is below:
Exterior:
4300K HID's
Jspec front clear corners
Jspec '99 tailights
Window Tint
Interior:
Pioneer 3800MP
Broadway Mirror
Infinity front 6.5″ component speakers
Suspension/Wheels/Brakes:
Powertrix Ultra Lite Coilovers
Powertrix Tension Rods
Powertrix Rear Strut Tower Bar
300 Degree Brake Master Cylinder Brace
XXR 521 Gold 18×10 all around +25 (Effectively 0 offset with PBM 25mm spacers all around)
Yokohama S.Drive 245/35
Dunlop Direzza DZ101 255/35
Engine/Drivetrain:
Pop Charger
Apexi Super Megaphone Exhaust
Powertrix Grounding Kit
SS Clutch Line
Short Shifter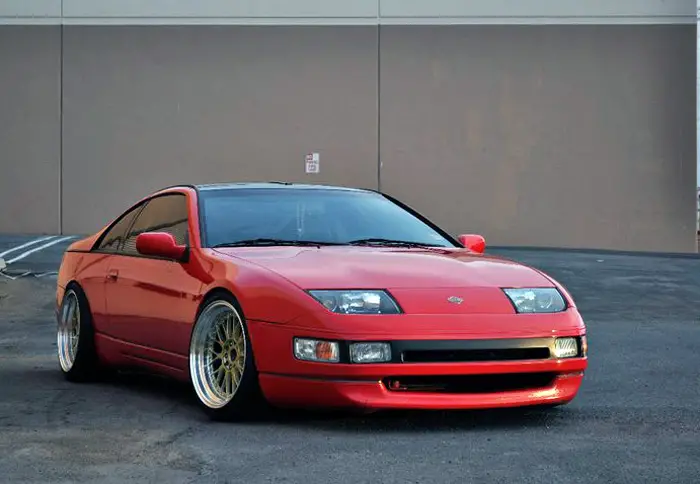 Thanks for the submission Darren.