Back in February I stumbled across a Japan-born video on YouTube that features four impressive, VIP-styled JDM Honda Odysseys. Craving more, I did a bit of digging, and soon found myself flipping through a photo gallery belonging to Hoda — the owner of the red Odyssey in the video. Armed with the video and photo gallery, I made a tip that soon after popped up right here on SIE for your viewing pleasure.
Along with Hoda's photo gallery there is one more thing I found: His Twitter account. I followed him. We started talking. And when I made plans to visit Japan to see family, I wasted no time asking Hoda if he was interested to meet in person, he nearly instantly responded "yes".
Thursday, November 10 was the big day. Hoda met me and my girlfriend in front of the Kyoto train station and by foot we went to grab some lunch. You always hear about how nice Japanese people are and Hoda is no exception; he drove over an hour to meet me, was unbelievably friendly, and paid for the delicious, expensive sushi we had for lunch.
After lunch we hit the subway (and he also paid for my subway ticket) to head to the closest lot that he was able to drive his Odyssey into.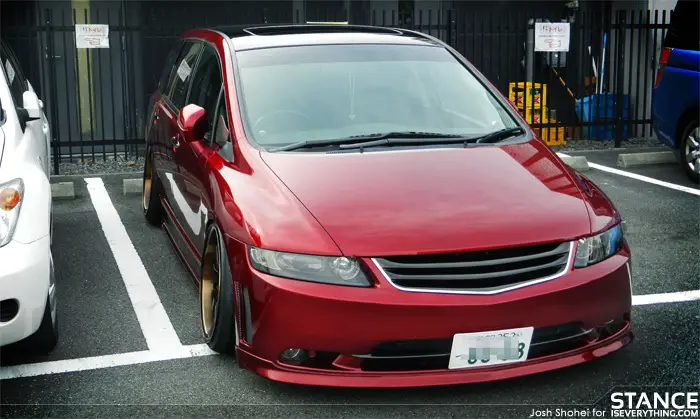 JDM Odyssey at last! I was only equipped with your average point-and-shoot camera, so my photos will never do justice, but believe me when I say it's a jaw-dropper.
Oh, and this is his first car. FIRST CAR.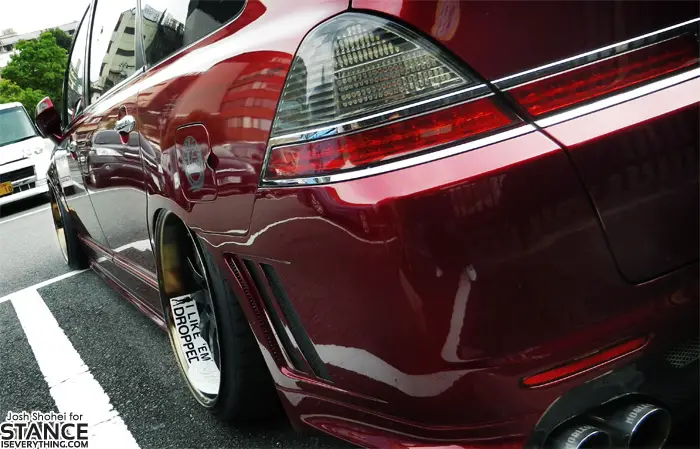 I walked around his car. Looked top to bottom. Couldn't find any real flaws except for a few stone chips on the front. We hung out talking in the parking lot for a while and even after fifteen minutes I was still laughing at how ridiculously clean this Odyssey is.
Once I finally got to ride inside the car the ride quality was surprisingly good. Whenever the Odyssey tackled a few bad patches of road that resulted in some nasty sounds I'd look over to Hoda and he'd just give me a "that's just how it is" shrug and a smile.
I had to catch a Tokyo-bound bullet train and was limited on time so we ended up pulling over on the street to take some photos.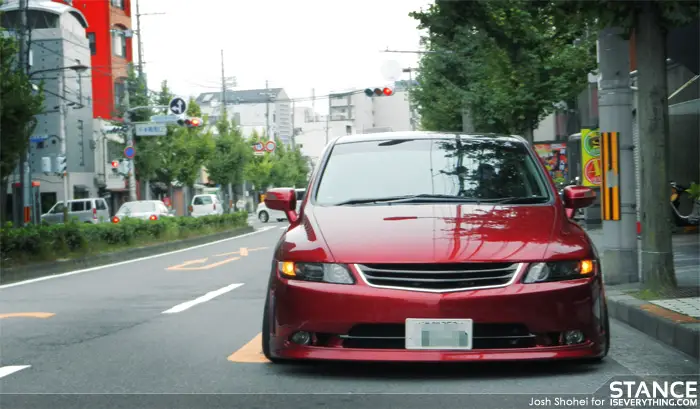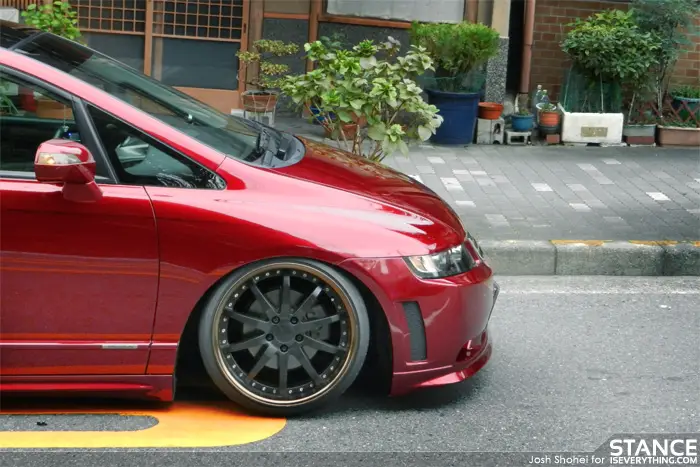 Driving around The Odyssey gets a lot of looks. We had the windows down and at a red light a few ladies complimented the ride. I would have suggested picking them up — as it is a van after all — but he said he doesn't ride with more than two passengers to spare the rear end the pain of bottoming out.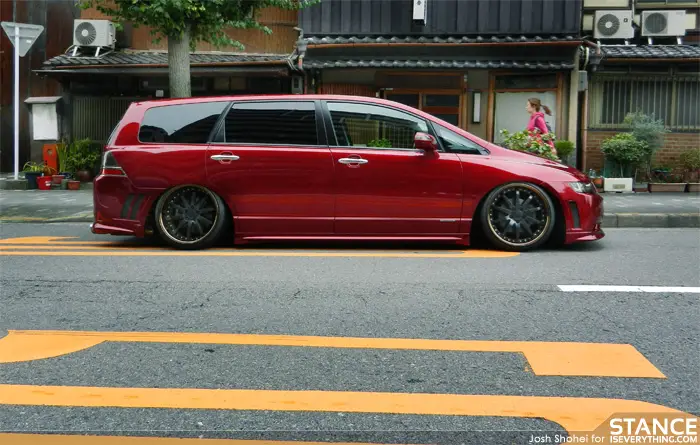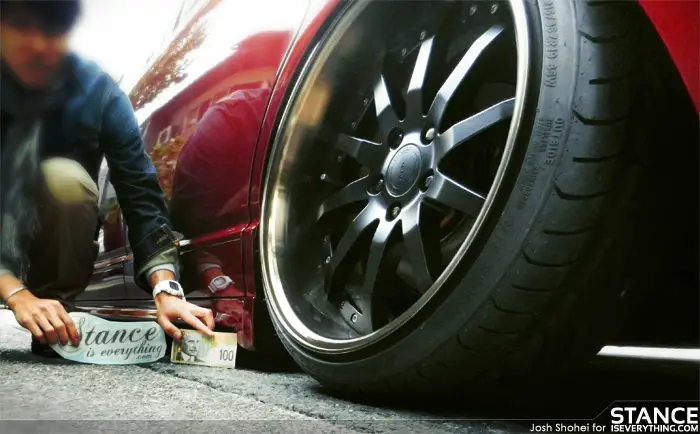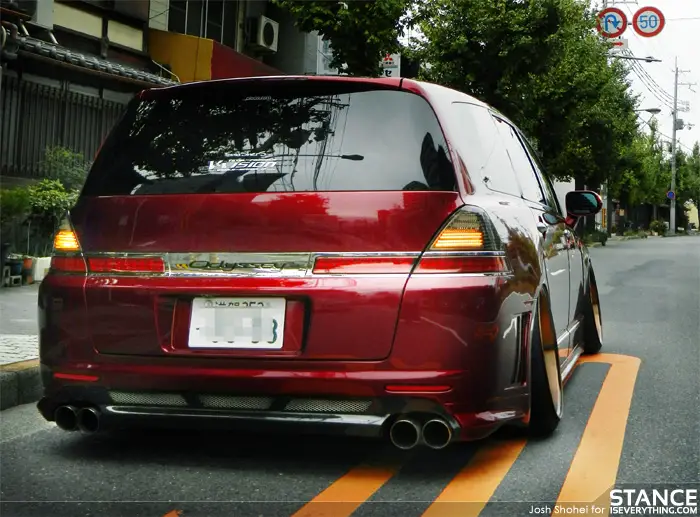 The meet went great and I caught my train back to Tokyo on time despite bad traffic. Special thanks to Hoda for showing a stranger from Canada a good time. Next time I visit Japan hopefully I'll make it out to Hoda's hometown.
Until then…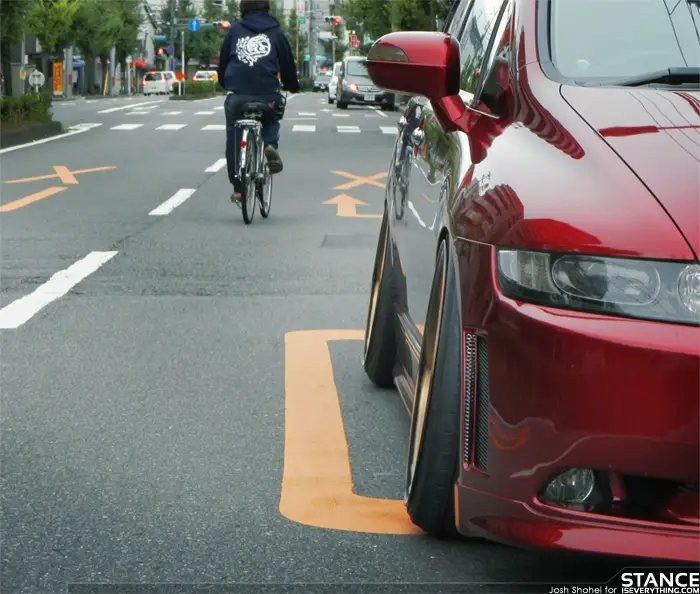 Text and photos by: Josh Shohei