The wheels pictured in this post are pretty damn rad, originally manufactured by Campagnolo (Campy to the cyclists) for a 77 Ferrari 08 GT4 the owner sent them to rotiform for re-drilling and refinishing so he could mount them to his Jetta.
Now the wheels are for sale for $3000 which is pretty reasonable given their rarity.
Perfect for the person who is looking to stand out this season without resorting to insanely bright colors or near double digit camber.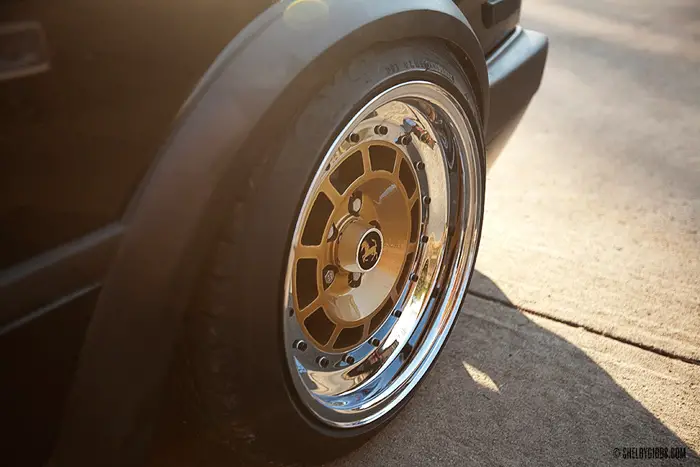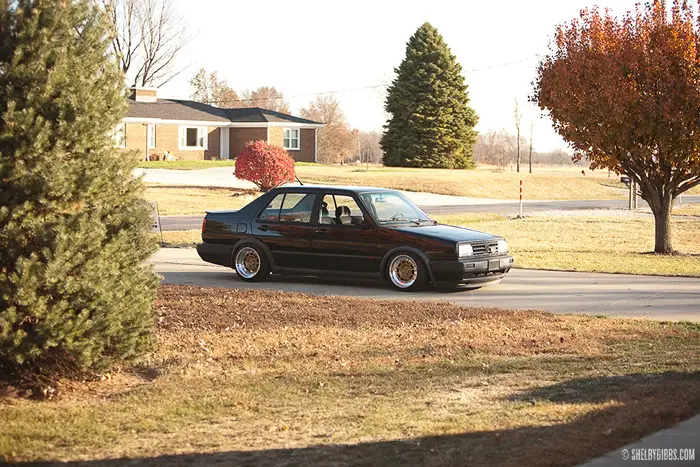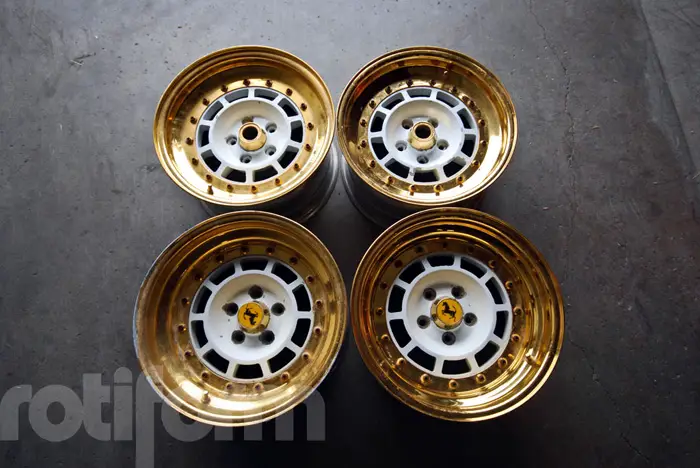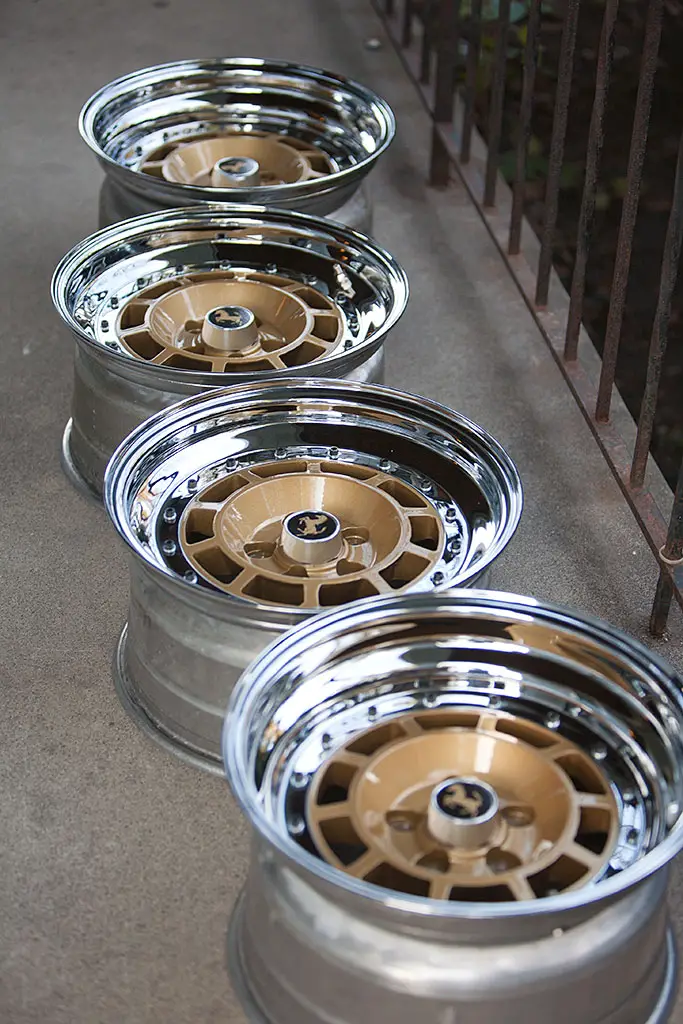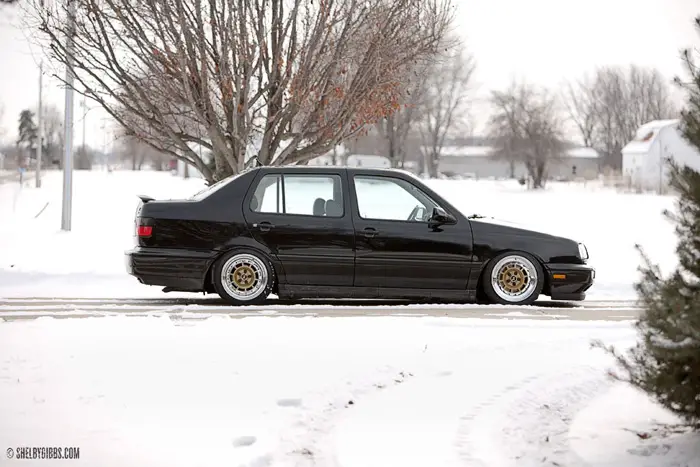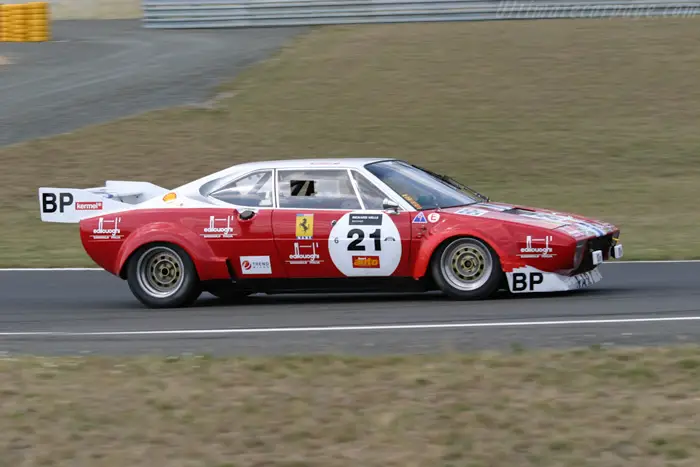 -Originally 5×108, redrilled to 5×100
-15×8 et 20ish front 15×9 et 8ish rearfronts are 15×8, 2″ lip, and roughly et 20
-lips are chrome and centers are gold powdercoat