I'm pretty sure not everyone is going to like this car and that's alright because I am almost absolutely positive the owner doesn't care, and I just like to see just what kind of cars I can get away with posting before one of you has me committed (or at the very least disconnects my internet).
According to -273 before this car became what it is today it started as some kind of 50s Ford.
What it has become today is a little hard to describe, and I hesitate to call it a rat because that term is becoming fairly over used these days with some people even taking offense to it.
At the end of the day is what it is which is exactly what the owner wanted it to be.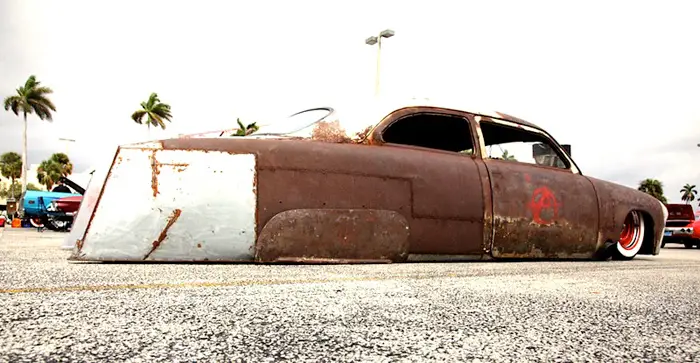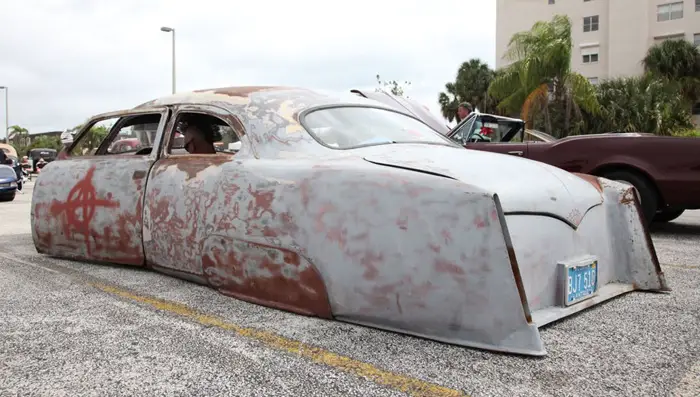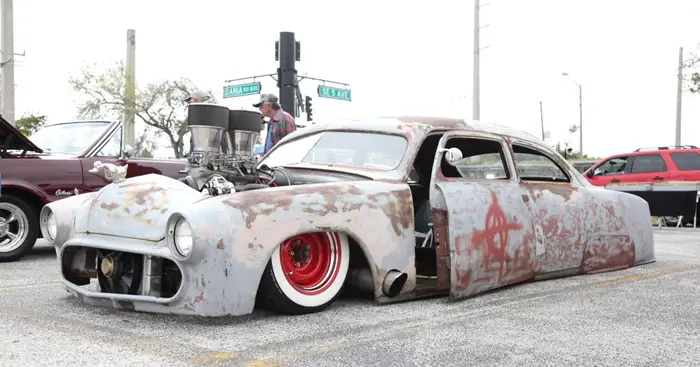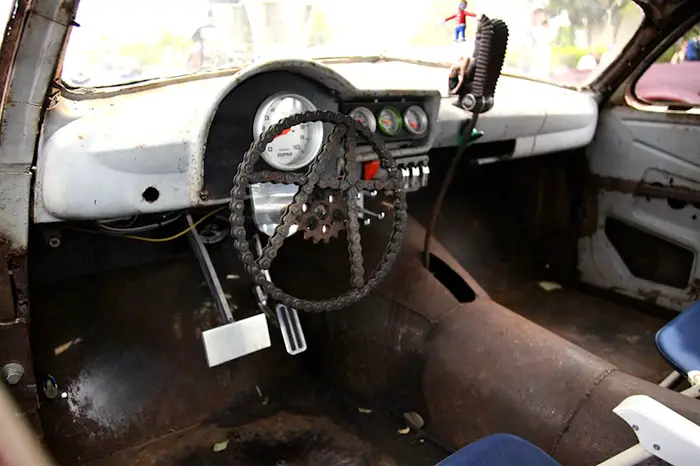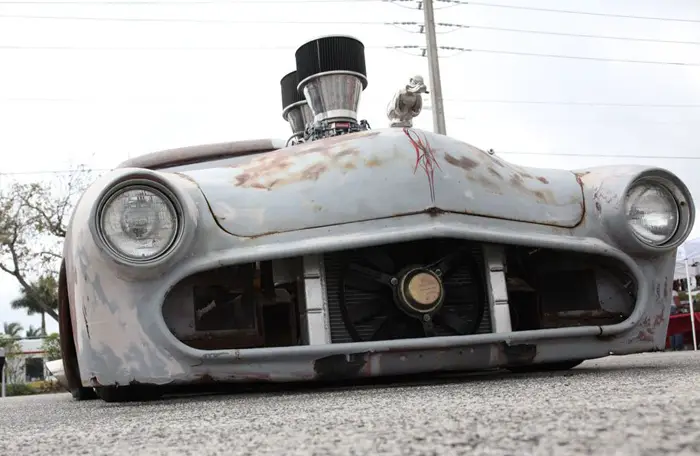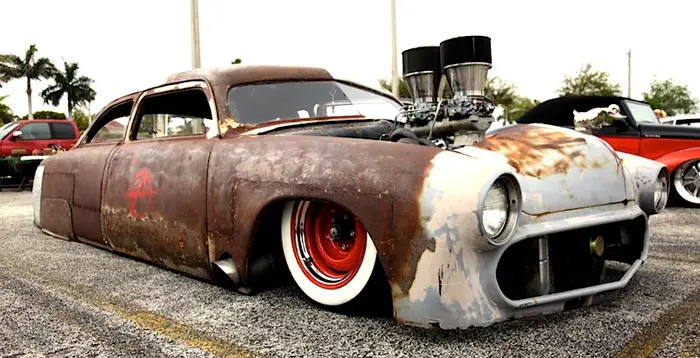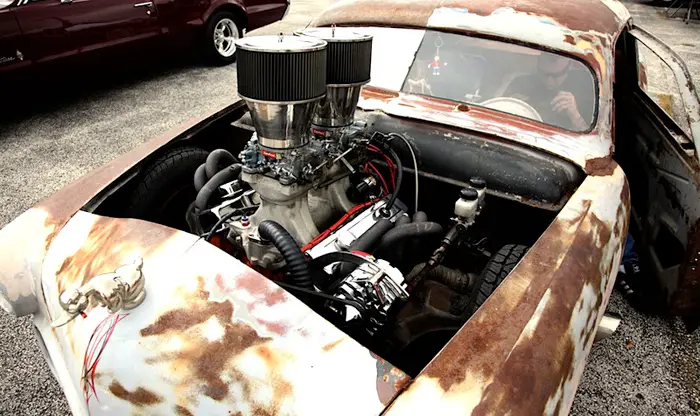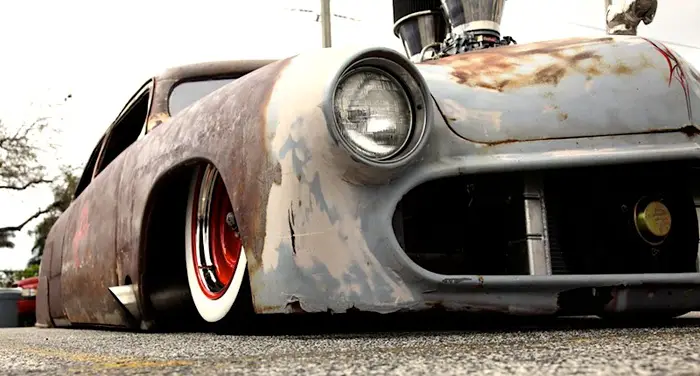 As always anymore info is appreciated.