Last week I said I would try and dig up something a little 'extra' for this weeks Winter Wednesday so today I make good on that promise.
The story of how this four door R32 Skyline ended up in the snow begins in Vancouver.
The owner purchased the car (for $600!?) to replace his previous missile (240) and right after acquiring it he packed up to move from Lethbridge Alberta to Nanaimo BC which is about an 18 hour drive.
Nothing too crazy right?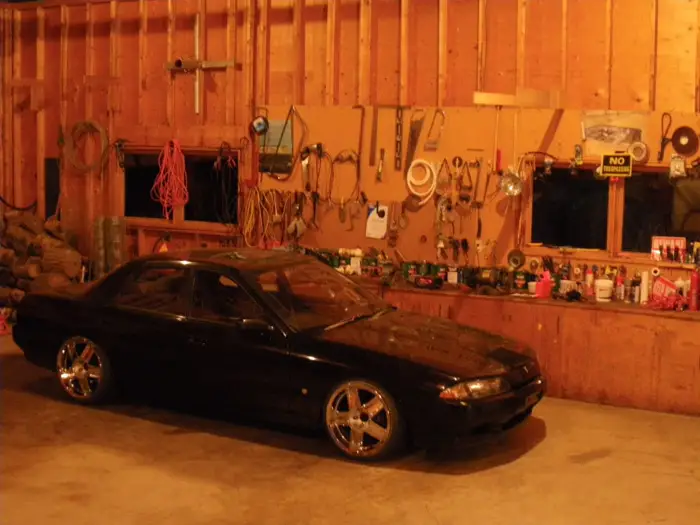 Well… the weather in that part of Canada isn't all that predictable after September and snow ended up following him from front door to front door.
Of course the car was fitted with summer wheels and tires which made the trip even more exciting.
Midway through he picked up some winter wheels and continued on joined by his friend with the Subaru in the photos.
All's well that ends well as the owner made it to his new home and the car is now being put to good use as seen below.
A little bit more on the car and the story can be found on the Violent Running Tribe message board.