I've been trying to avoid posting about the topic of wheel fitment as strictly a numbers game for some time now as it is a discussion that may touch on a few nerves and one that could leave be sounding a tad hypocritical.
However it is an issue I feel needs addressing now more than ever before things degrade into a pissing contest of epic proportions.
My first brush with the 'Fitment By The Numbers' mentality came a few months ago when I noticed people responding to members rides threads by asking wheel and tire fitment questions first, and offering compliments or criticisms second.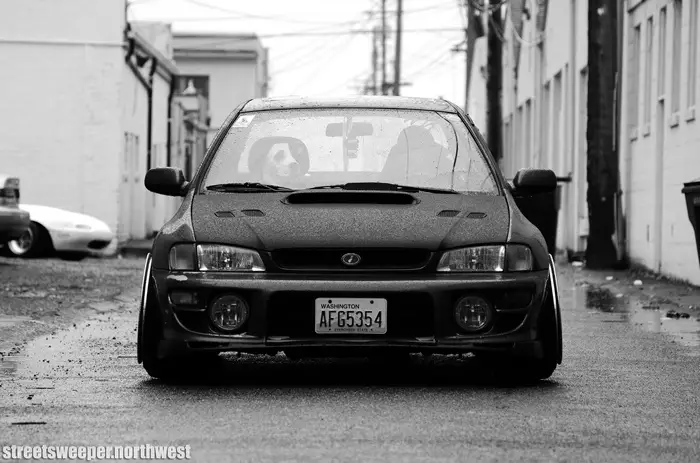 A little investigation revealed that, more often than not, these were the same people who seemed adamant that to have a 'stanced' vehicle you needed wheels of a certain width, stretch of a certain amount, and camber to a certain degree.
Which is wrong.
If that were true then how would traditional hot rods, mini trucks, imports, euros, classics, and low riders lacking one, if not all, of those 'prerequisites' earn features on some of the most popular and respected stance oriented websites today?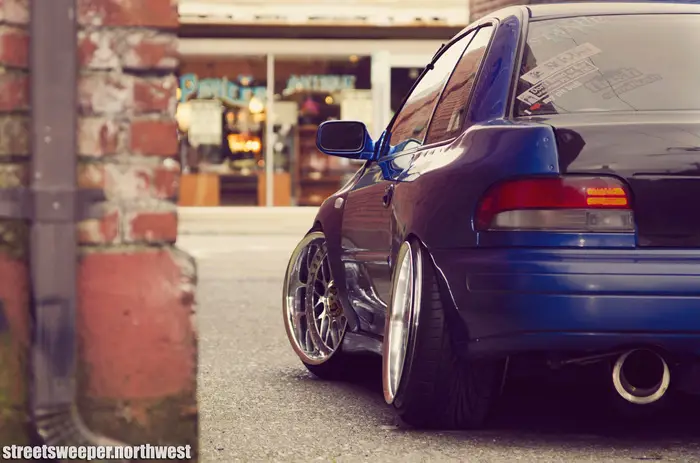 There is no book of stance, no guidelines that must be followed to be deemed worthy, the only common thread amongst cars with great stance is a ride height significantly different than factory.
Aggressive fitment just happens to be something works better the lower you are so the two are often linked and, as you I'm sure you are all well aware, aggressive fitment has become quite popular over the last several years.
With this popularity came a larger following and more people looking to push the boundaries, and as that happened the question of how much is too much began to come into play.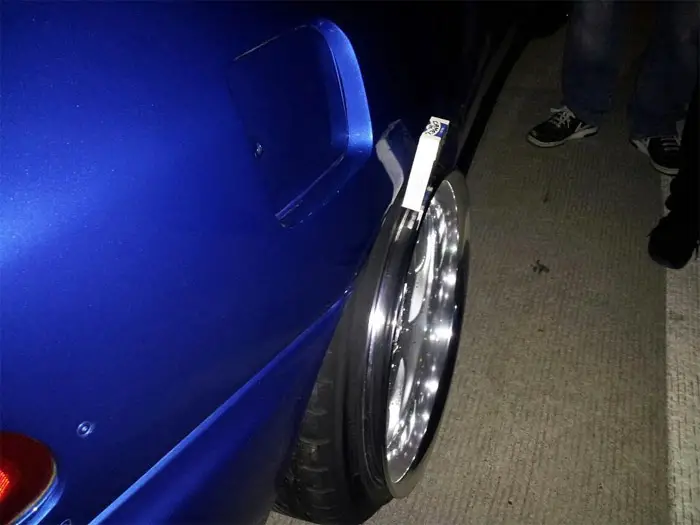 Aesthetically flow is perhaps the most important part of a car and the reason that so many people dislike body kits, roof racks, loud graphics/paint, and spoilers. Depending on execution those items can often disrupt the entire flow of an otherwise great looking car.
The same rule applies with fitment, execution is paramount.
When you run a wheel so wide that it takes away from your other modifications then does it really matter that you can claim the widest and lowest for your platform or that you can play a game of Jenga on your exposed barrel?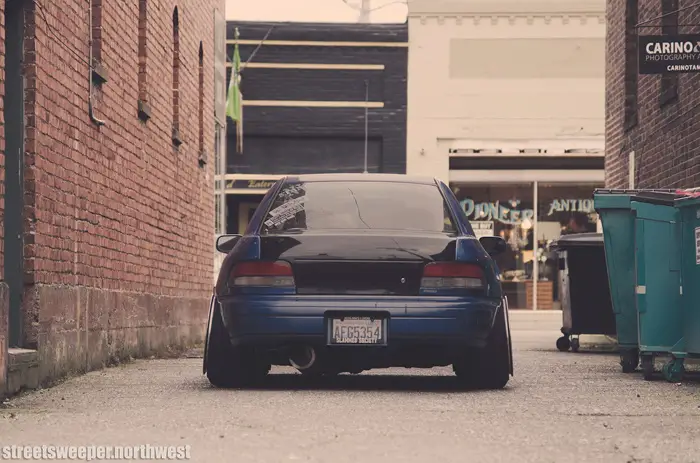 If aesthetics and function start to leap frog each other out the door then what are we modifying our cars for, shock value? Notoriety?
Food for thought.
Modify your car as you see fit because aesthetics are a subjective thing with opinions differing from person to person, but if your end goal is only your end goal to outdo the person before you remember that there is always someone behind you who is ready to do the exact same thing.
Flashback Friday
For this weeks WTF Friday I will forgo the usual site updates and end with a photo one of my all time favorite Subarus.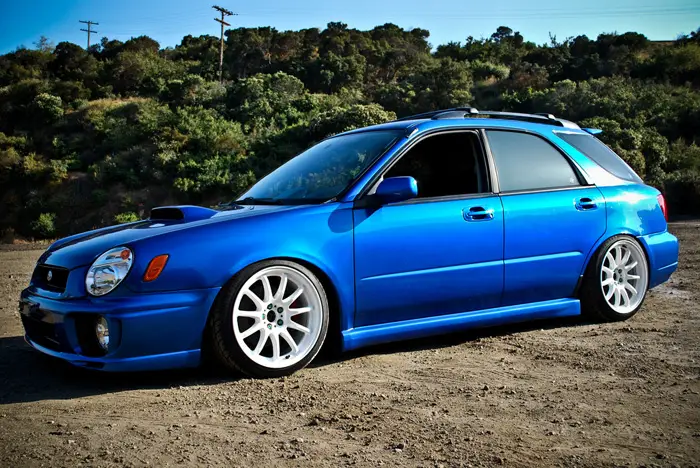 Julian in my opinion always knew when enough was enough.
Photo Credit: Streetsweeper.Northwest and their facebook.