With all of cars lately that have sticker covered body panels, roof racks full of whatever, rust, crazy paint and extreme amounts of stretch and poke I think it becomes easy to over look how great a car can look with clean paint, the right wheels, and perfect stance.
Julian's wagon has been one of my favorite Subaru's since the first time he sent me pictures of it. His show room clean paint, and dialed ride height allowed him to rock stock rims better than damn near anyone else and I now that he has retired his stock wheels in favor of Work 11R 17×9 wheels his car has never looked better.
Julian's car was smacked up not to long ago but thanks to  good father son body shop team you can't even tell this car was on the receiving end of a fender bender.
The classic Subaru Blue looks so great sitting over those white works that I'm not really sure why I have not seen this car on more blogs than I have already (shout out to OMG Pancakes and I Put In Work for putting him on).
Regardless of what other blogs are up too I am always more than willing to post pictures of Julian's car.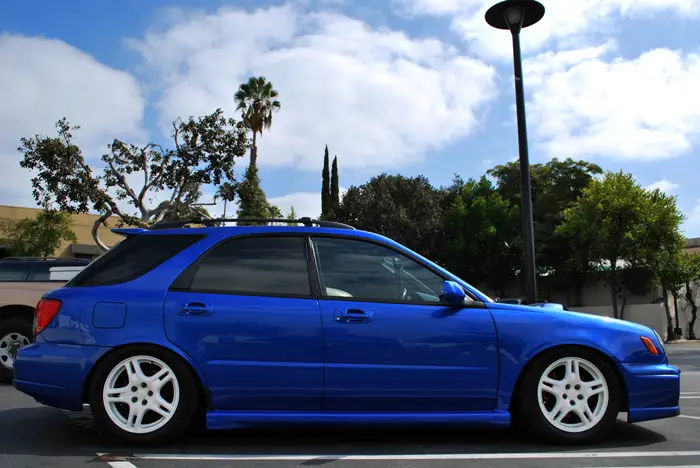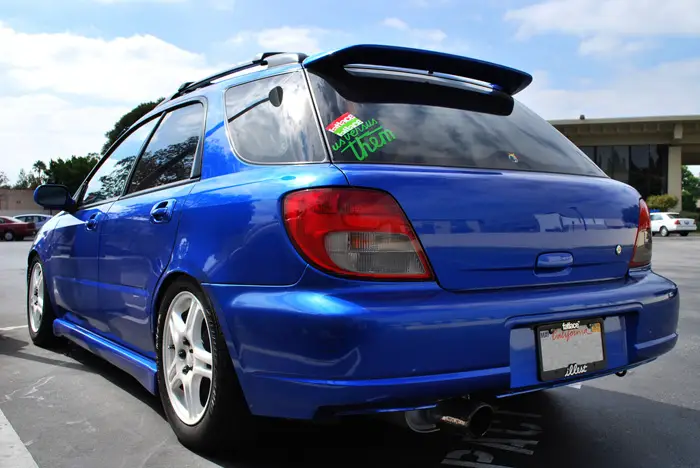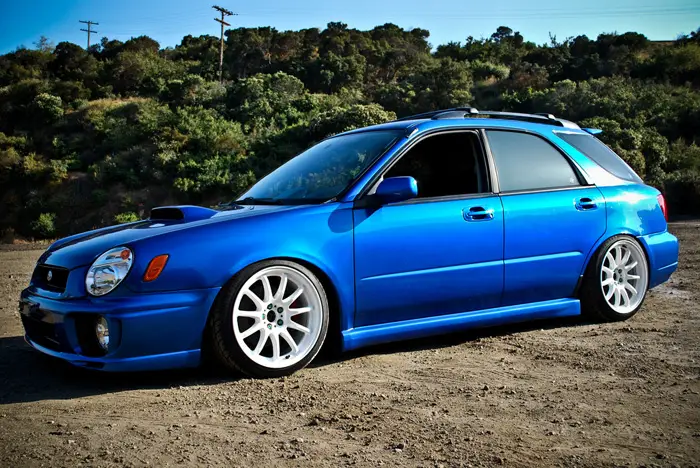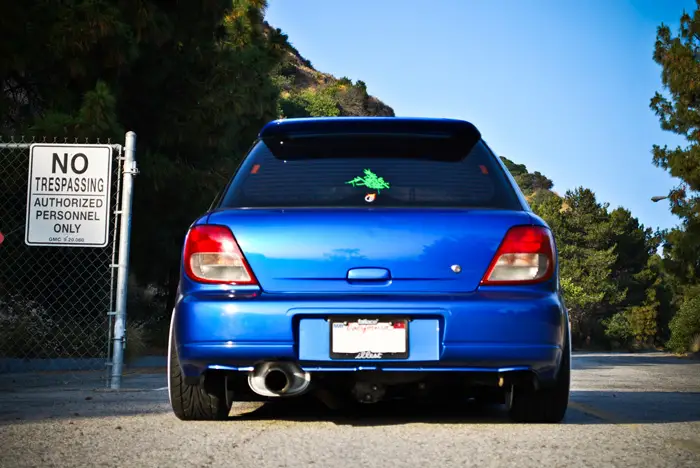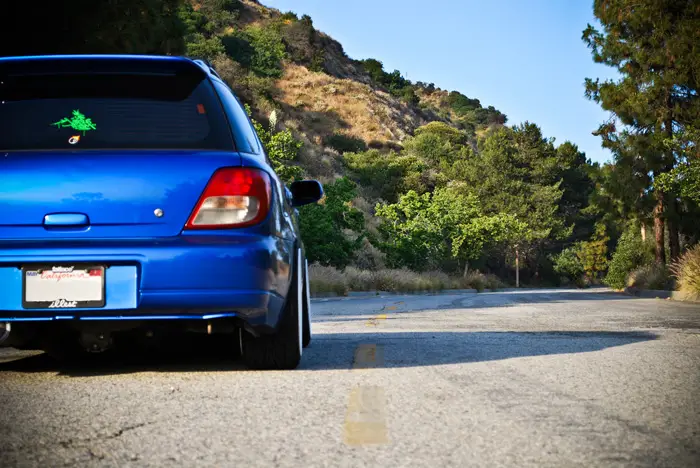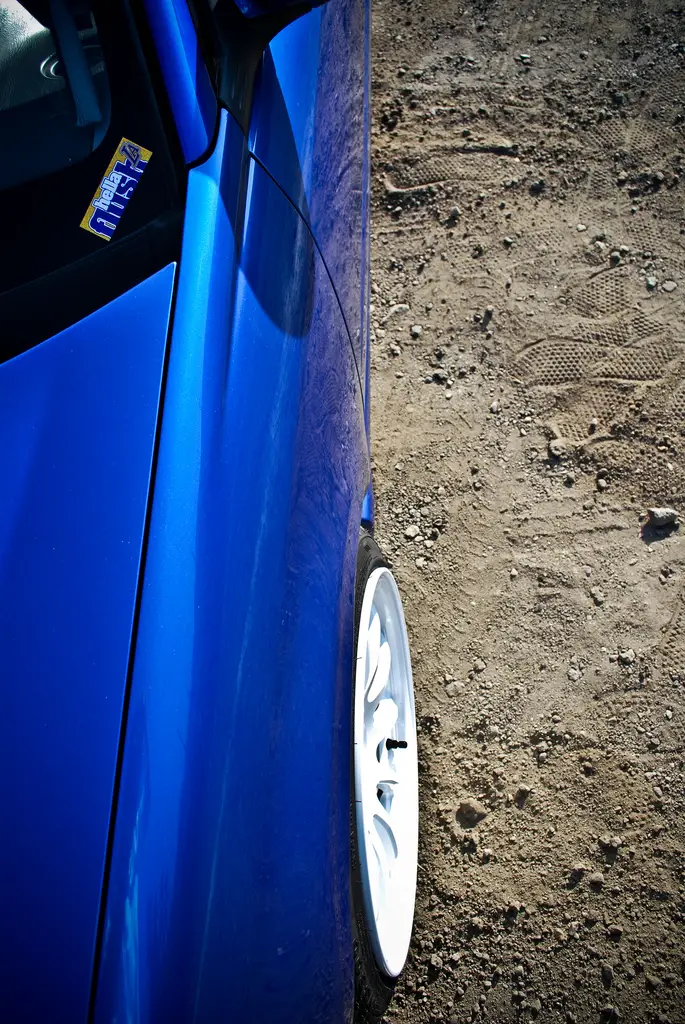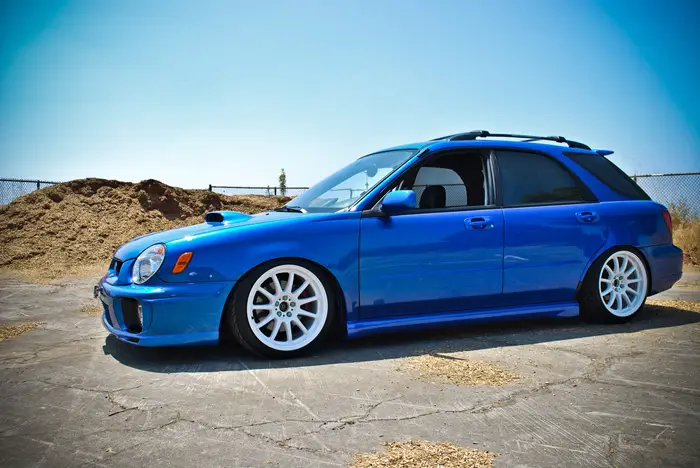 Julian is also a pretty competent photographer so check out his flickr for more photos of his car and other Cali rides.