I love getting email to the [email protected] account with pictures of readers rides that they would like to see on the site. It's a cool feeling to run something you guys and girls want to be a part of and help gain more exposure. If these two cars are any indication of the caliber of rides my readers drive than I look forward to seeing a lot more.
Will's VW
Will's friend Adrian slid a picture of Will's freshly painted bug slammed on Porsche phone dials to my PerfectStance twitter account and as soon as I saw it I knew it would get posted. It looks like this bug is completely on the floor and the scenery in this picture has me really jealous with winter right around the corner.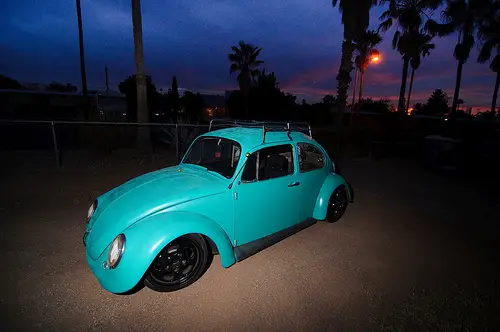 Julian's Sleepy Wagon
Julian sent some pictures of his wagon along with a request for some stickers and the second I opened them I was floored.
This wagon pulls off spaced out painted stock rims better than some cars pull off aftermarket rims. Julian says he is saving up for a set of VIP themed wheels so hopefully we will see an update of this ride looking even hotter soon enough.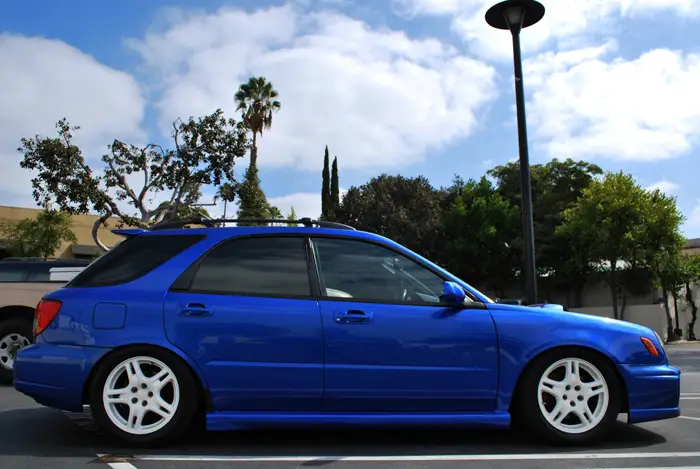 If you want to see your ride posted here just send some photos to [email protected] I only ask that your suspension is on point 😉