I spotted these local E90/E92/E93 chassis BMWs during my travels on maxbimmer.com. New luxury cars with a nice set of rims and a drop are the perfect union of stance and class.
Slammed 335i
This 335i runs with an OEM performance exhaust, OEM lip, and OEM style 269 wheels. Performance has been beefed up with a cat-less downpiples, a CAI, an upgraded intercooler and engine software, finally the stance was brought down via KW V2's.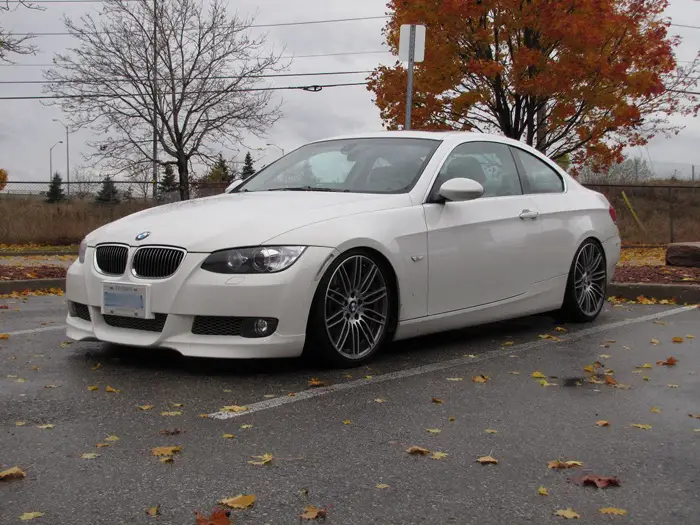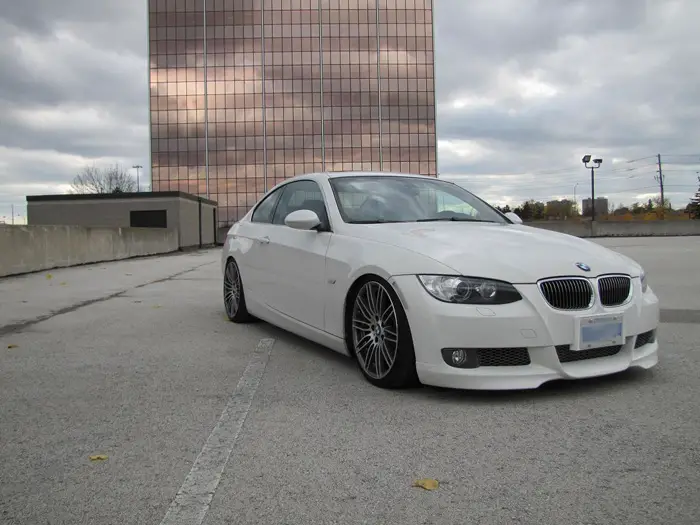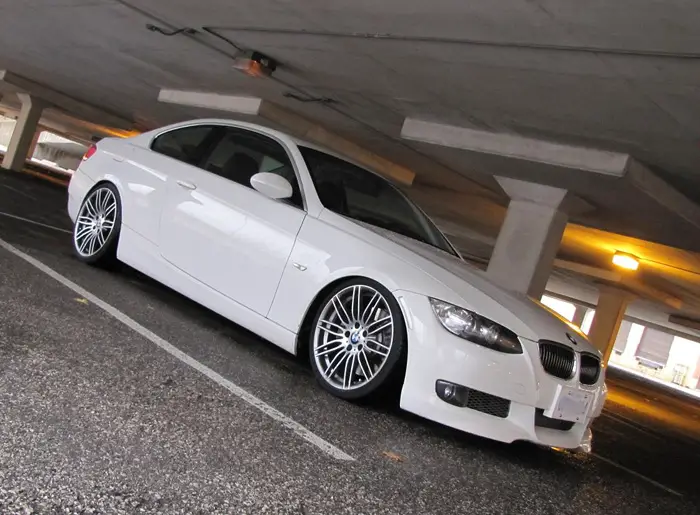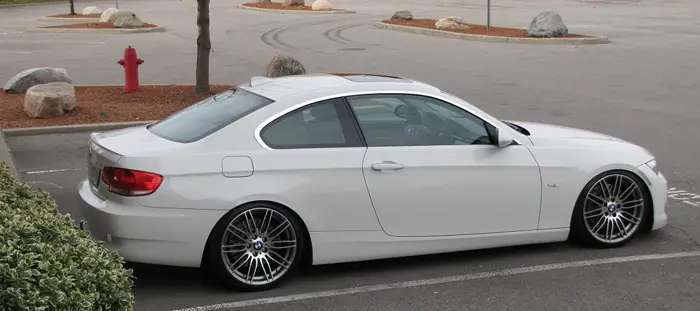 Storm Trooper m3
This M3 sits on H&R sport springs and 20″ custom painted 360 Fordged Spec 5ive wheels. Performance wise it has a Rouge engineering pulley, and AA software and short shifter. A CF Lip, diffuser, spoiler, side vents, and kidney grills help complete the black white color scheme.