300C's get a bad rap because bad rappers often throw large, narrow, chrome wheels under them at stock height and call it a day. Put in the right hands however the 300C can be a very fine looking luxury sedan.
Amrit recently sent in a few photo of his bagged 300 sitting on 21×11 and 21×12.5 Avant Garde f440 wheels and I've got to say there isn't much I would have done different if it were mine.
It's tasteful and clean and the wheels really suit this American big body.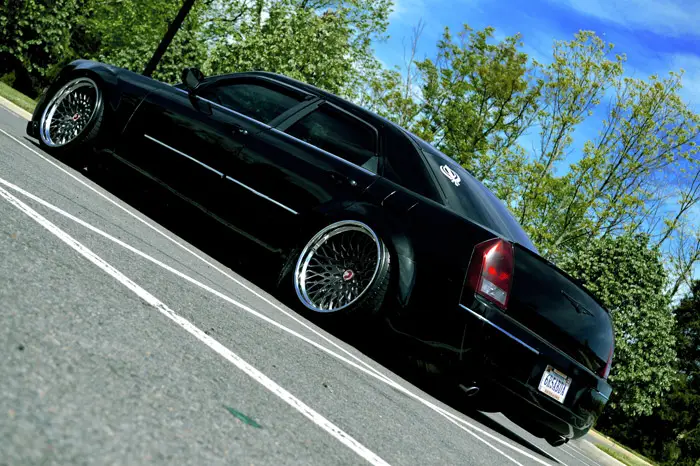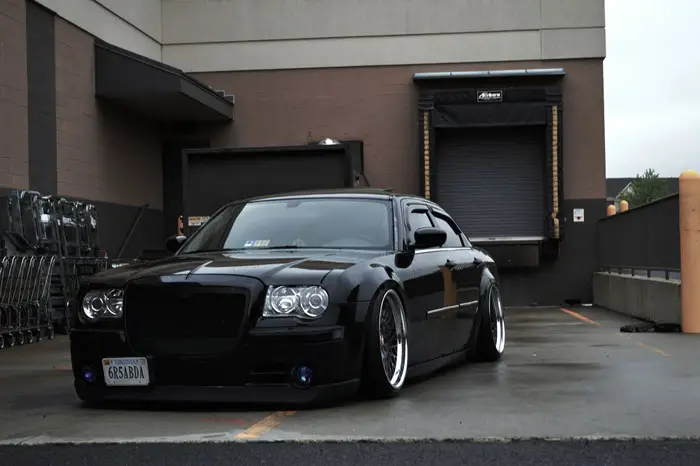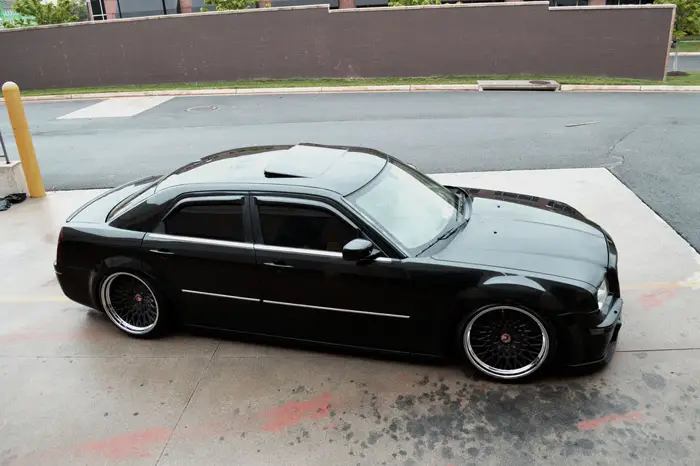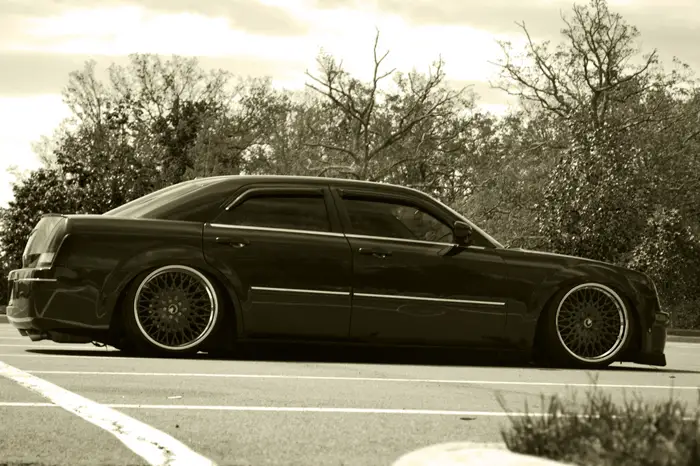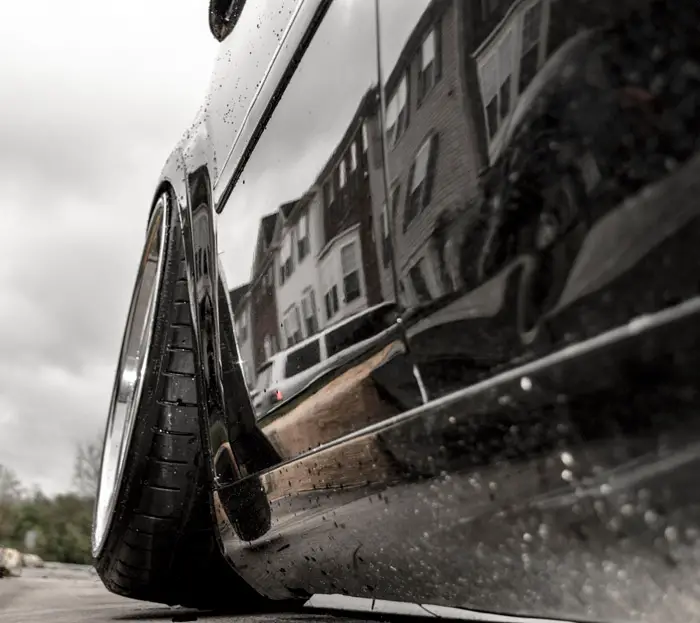 Thanks for the submission Amrit and those who have instagram can follow him at @grocery_bags.