The first car show of 2012 starts this Friday and thanks again to SIC RYDE I have two free VIP day passes to give away to one lucky Stance Is Everything reader.
Mega Speed is Toronto's newest show and if the show it is replacing (Performance World) is any indication it will have something for everyone.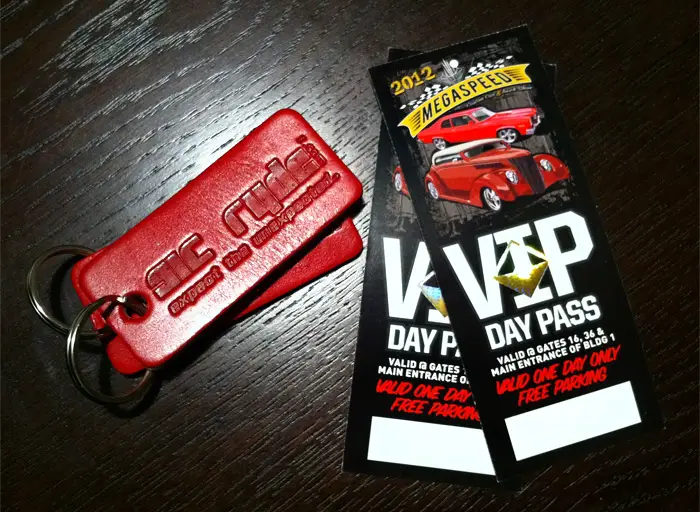 To win two VIP day passes to Mega Speed and two red SIC RYDE keychains, correctly identify all of the vanity license plates currently in the SIC RYDE fleet in the comments of this post.
The person who correctly identifies the most plates will be the winner.
In the event that multiple people correctly identify all (or the same number) of SIC RYDE vanity license plates a winner will be chosen by mathematical random of those who answered correctly.
Here's one to get you started…
Further help can be found on the SIC RYDE Facebook fanpage, SICRYDE.CA, and Stance Is Everything event coverage.
The contest closes Wednesday March 7th 2012 at 11:59PM with the winner being announced bright and early Thursday March 8th 2012.
Good luck and see you at Mega Speed which takes place from Friday March 9th to Sunday March 11th.
*Contest only open to GTA residents who are not affiliated with SIC Ryde
**Winner must be able to pick up tickets
Contest is now closed answers have been forwarded to SIC and a winner will be announced tomorrow.
Thank you for entering!