Last night after editing the photos from the Nextmod and before Breaking Bad I divided the pile of stickers up into six groups for the winners I chose this morning.
The recipients of the pre-production Stance Is Everything script stickers along with 6 additional stickers are:
Justin Il Jackson, Vittorio Masongsong, Petr Mitiska, Christopher Jason Hammond, Jeff Pastuck, and Terrence Nikolai Kuzakov.
If your name is on this list shoot me an email with your mailing information so I can get the prize packages sent out this week.
The colors that will make it into first round of production as per the amount of likes are are Black/White, Red/Black, and Gold/Black which are pictured below: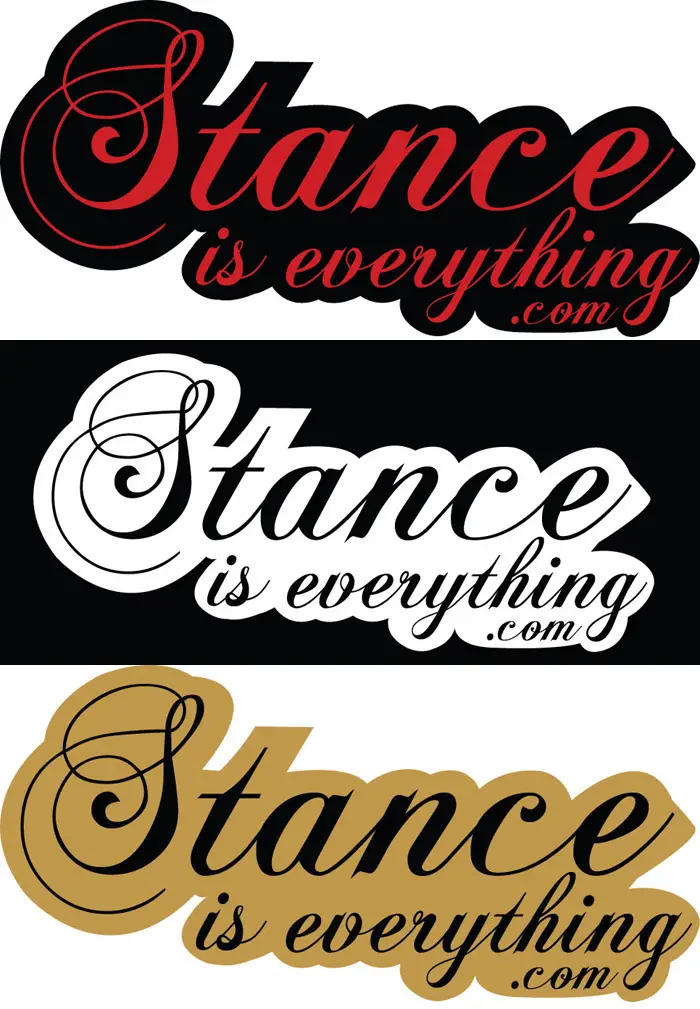 Final sizing of the stickers will be determined shortly (they will be smaller than the current ones) and then I will contact Matt at Seche Media to get them produced.