I've got too much vinyl. I realized this a few weeks ago when I emptied the box I keep all of my stickers in on the floor. Over the course of the season I just kept throwing them all in a box until boom, overload.
Since the door of my toolbox is pretty full (thanks for everyone who sent stickers in) I've decided to give away almost all of what I currently have sitting around.
This giveaway will work a bit different than the last few so make sure you read this entire  post if you want some of the stickers pictured  below.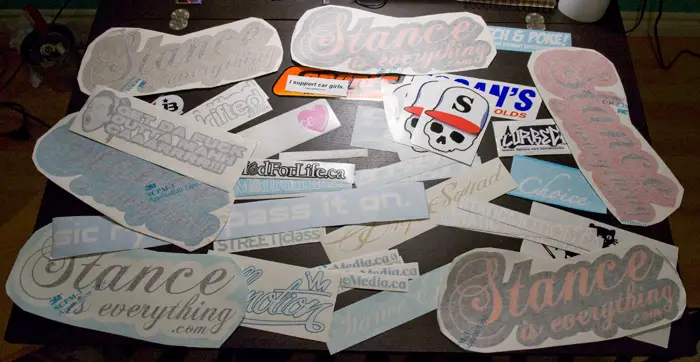 Instead of just releasing the new cursive two tone stickers I had made for Imporftest in the store I've decided to let you guys decide which three color combinations will get made for the first run.
To enter this months give away head over to the Facebook fanpage and like your favorite colour combination.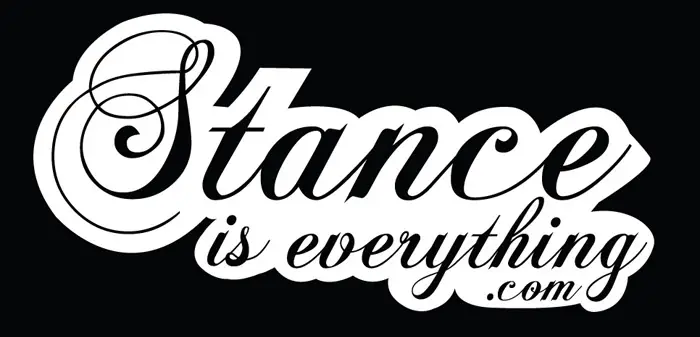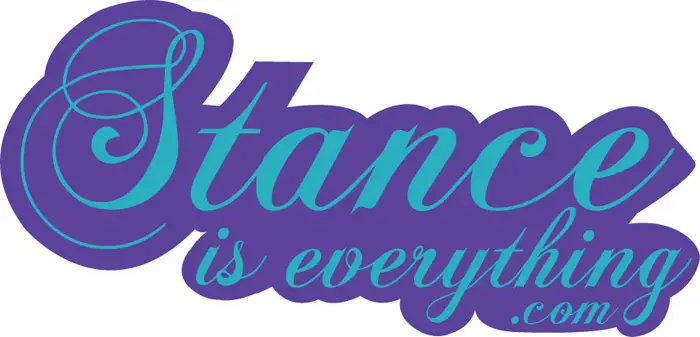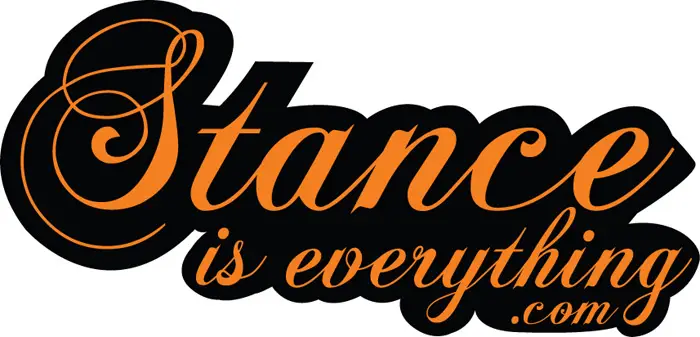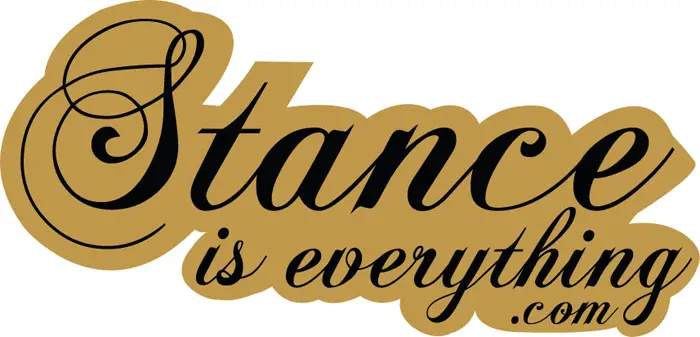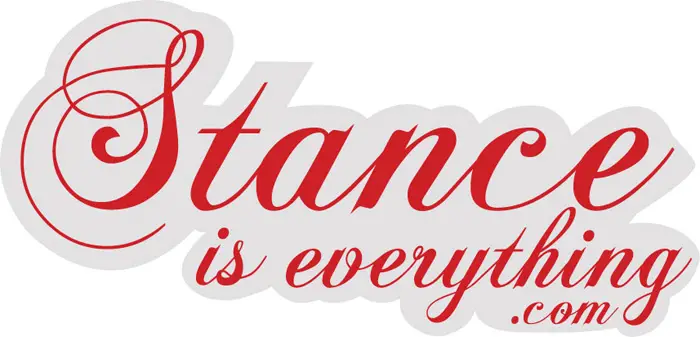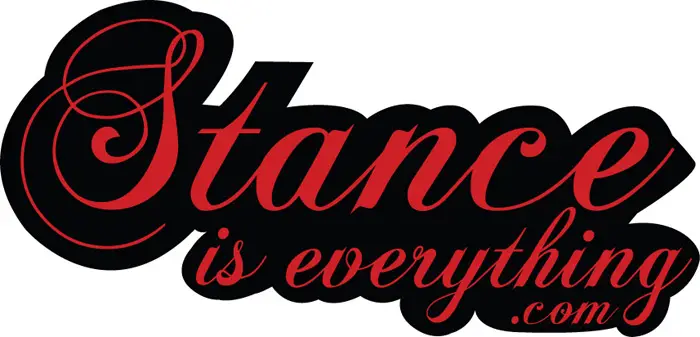 Anyone who likes one of the five colour combinations between now and 10pm eastern standard time Sunday September 18th 2011 will be entered into a draw to win a random sampling of the stickers above.
(Note you can like them all but it won't increase your chances)
The winners will be announced here and on facebook Monday September 19th 2011.
Once the contest is complete the three stickers that have the most likes will be send over to SecheMedia to get made and then put on sale.
Good luck!
Thanks to the following people for producing the vinyl:
CarsXGirl
Curbed
Drifted.com
Drift Squad
I heart Stance
Importbible
Mod For Life
Nextmod
Static Motion
SecheMedia.ca
Sweetie Girl Racing
Sic Ryde
Streetclass
Stretch and Poke
The Chronicles