Mustangs two weeks in a row? What's going on?
Though most of the Mustang crowd hates the cars posted on this site those that are into the low life sure know how to put together an eye pleasing car.
The fox body will always be a favorite of many not just for it's looks but also for its performance, distinctive exhaust note, and huge aftermarket catalog.
This 87 notch spotted on Stance| Works is one of the better looking notches I have seen online lately.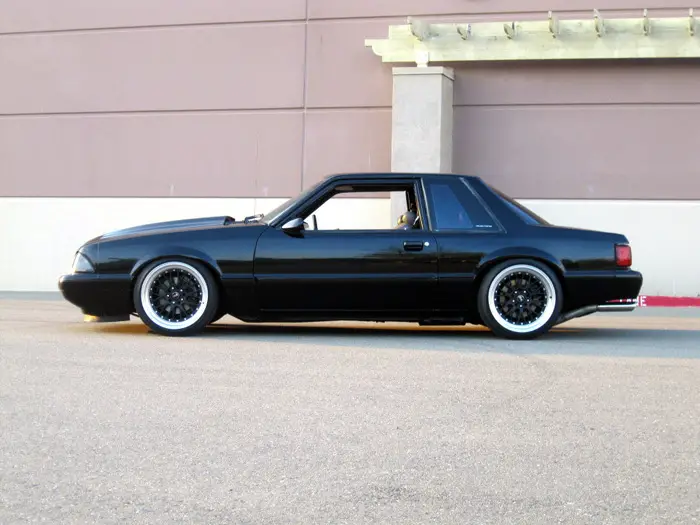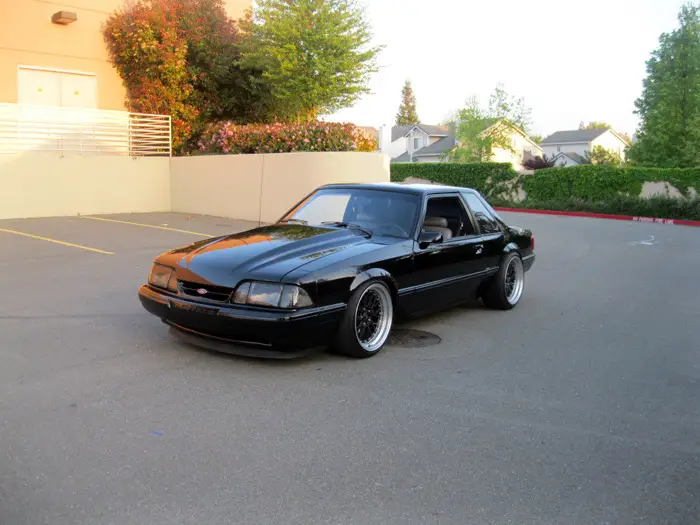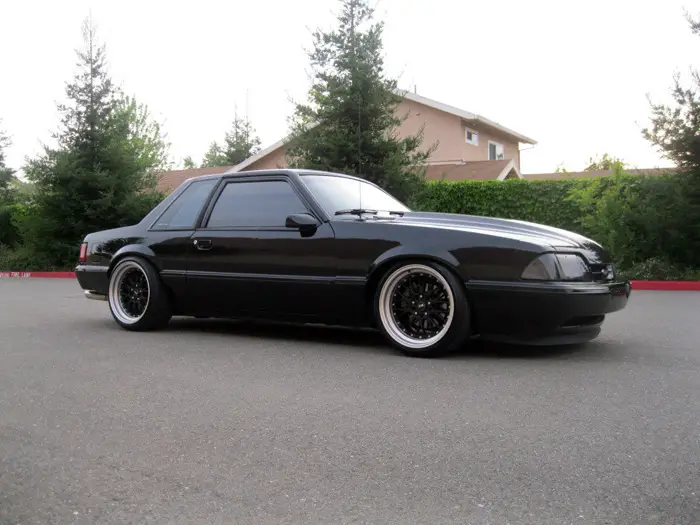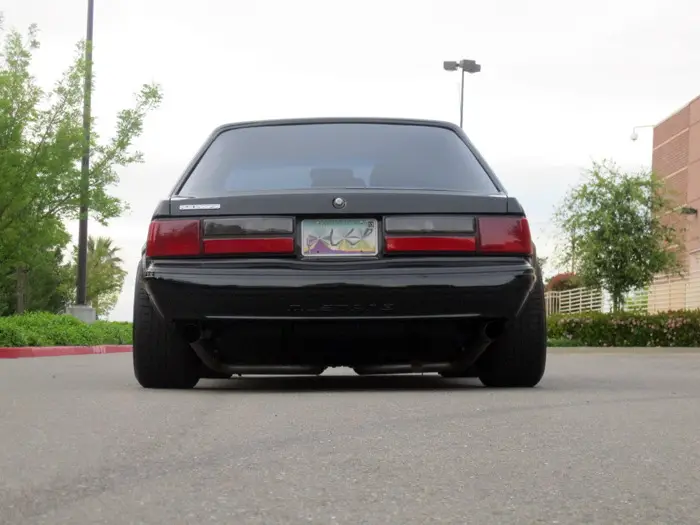 Specs are 18×10 + 25 XXR wheels with 255/35 tires, it's also got a Cobra 03/04 (thanks Phil) IRS suspension out back.
I should look for some Camaros to even things out..