As Stance Is Everything continues to grow the number of people interested in working with the site increases in kind but few have come off as professional and personable as Craig at Rare-Snare.
An enthusiast for over a decade, and a connoisseur  of all things low, Craig started Rare-Snare with the mindset that the community needed a place to find great products at great prices without having to jump through hoops.
In the short time Rare-Snare has been around Craig has built up a serious product line including wheels from BBS, Enkei, Work, and Rotiform, along with suspension offerings from Tein, Stance, and KW, and interior accessories from Bride, Nardi, and Personal.
Needless to say the products Craig carries are right up the alley of  Stance Is Everything readers and that's why we are proud to announce the exclusive Stance Is Everything/ Rare-Snare  'low247' discount code that gives customers '10%' of their total purchase.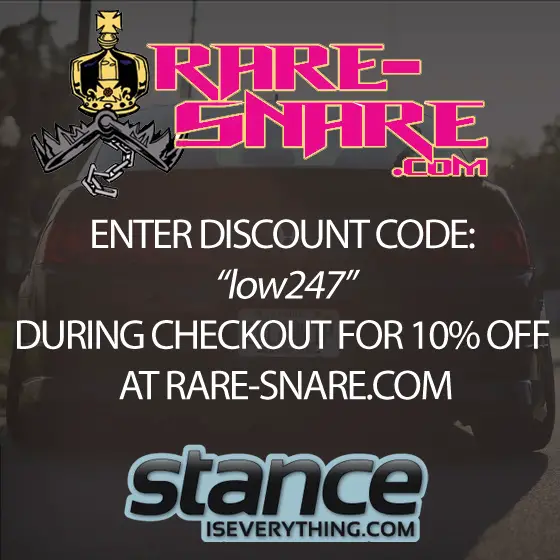 Enjoy and happy shopping!
Note: Currently Rare-Snare ships to North American only but Craig has assured me international shipping is in the works. This coupon code is good for the next six months.