When I think about El Camino's (which is more often than I should probably admit) it's usually fifth generation, or very occasionally fourth gens, but hardly ever anything earlier than that and almost never first generation models.
A lot of that could be attributed to my age but another contributing factor is, at least locally, there are very few first generations driving around in stock form and even less have anything of note done to them.
Based on the Brookwood  (a car that's graced these pages once or twice) and built to compete with the Ranchero the first generation El Caminos are big, elaborate, and adorned with copious amounts of chrome trim which means that they take very well to a healthy does of low, a little metal flake, and some white walls wrapped around Supremes.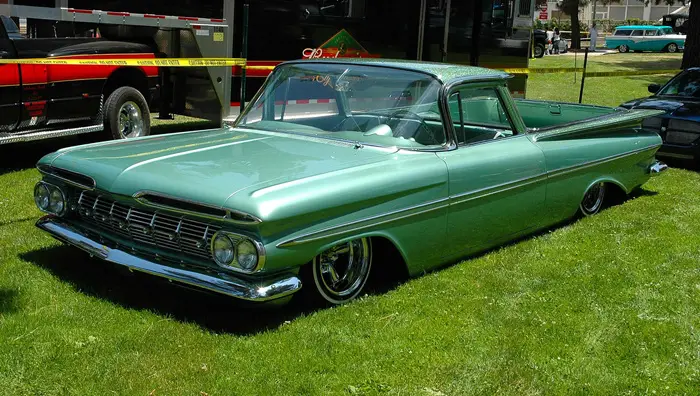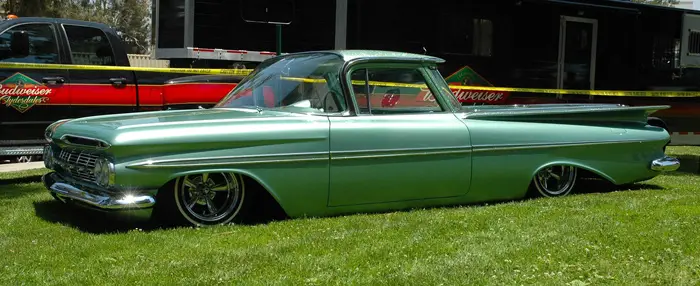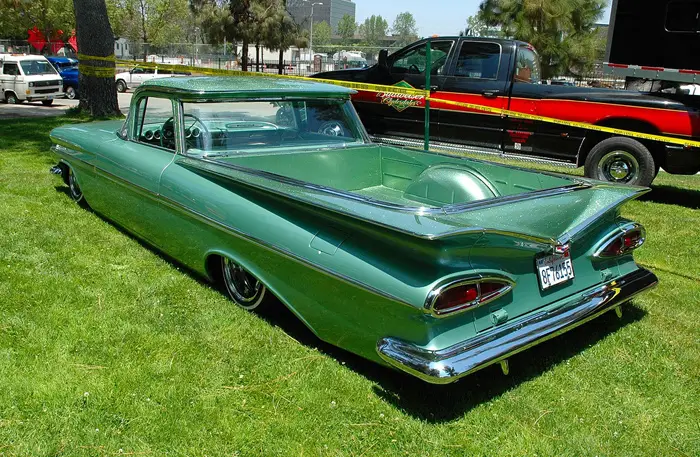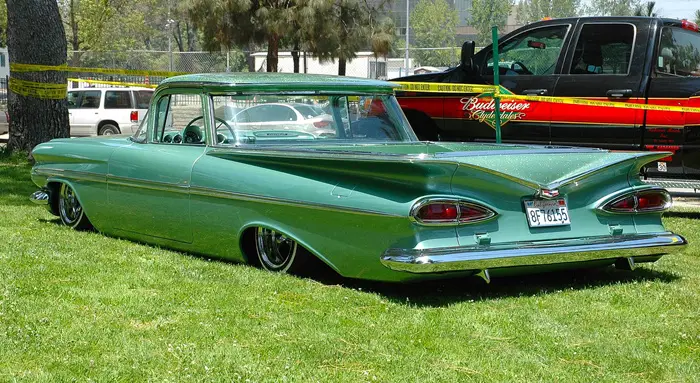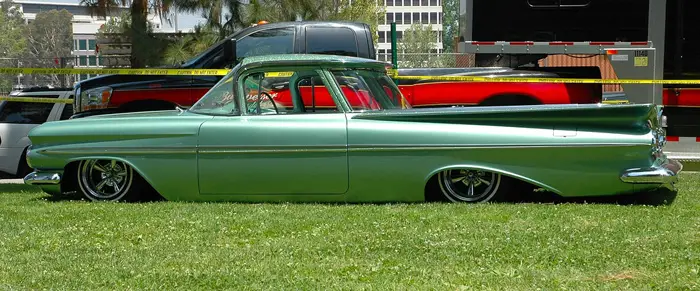 Photo Credit: Kid Duece
More photos of it can be found here and here or by googling Riche Valles' El Camino. I spotted it on The Low-Down.