Ollie sent me photos of this Starlet some months ago now but since I only recently started properly sorting out his submissions it stayed buried in my inbox.
I initially thought this was just another awesome modified Starlet (snapped by talented photographer Patrik Karlson) but a little digging revealed it was much more than that.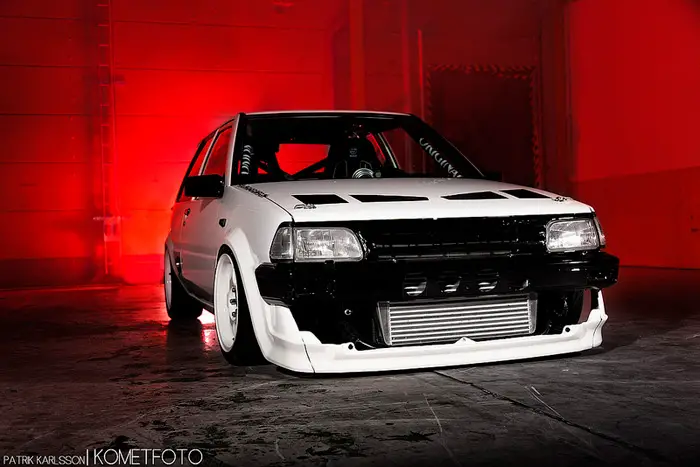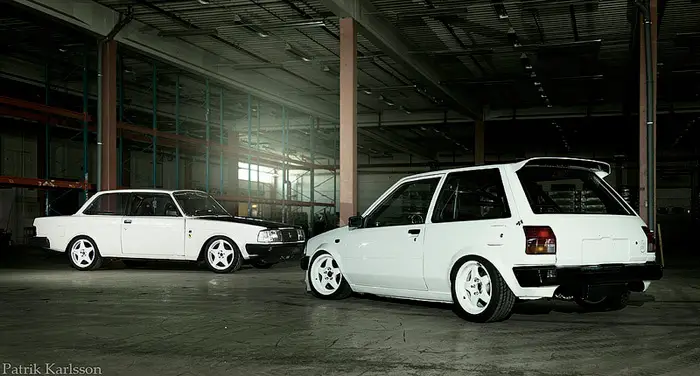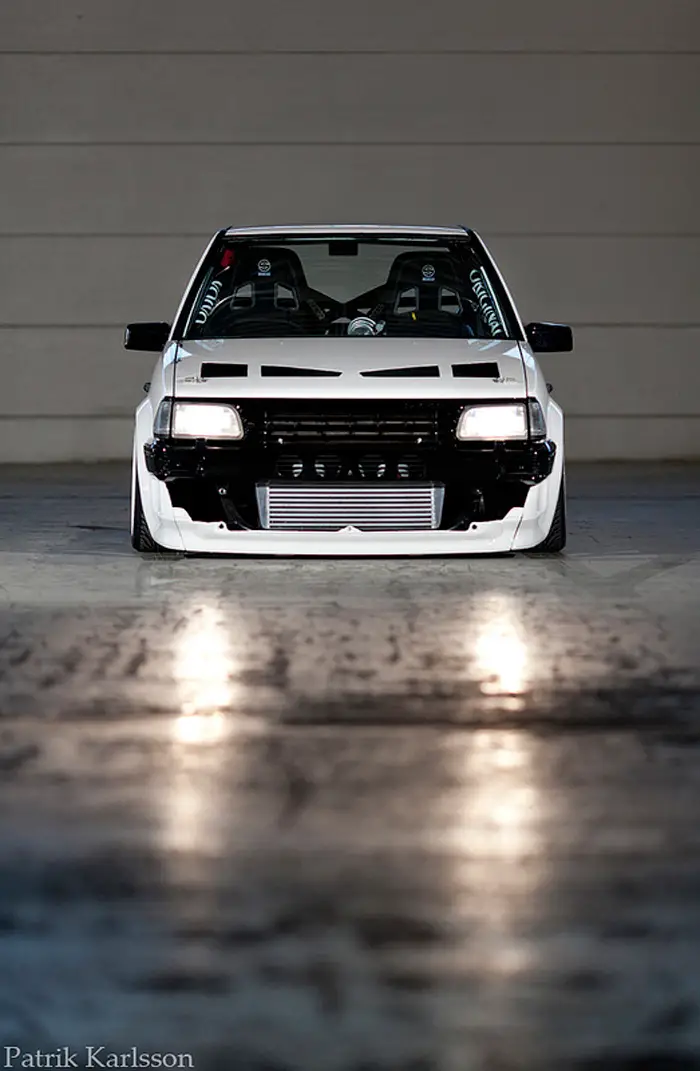 This car just so happens to be a Volvo 240 in a Toyota wrapper (which actually explains why it is paired with one above) and with 300+ hp on tap at the rear wheels it's certainly  no slouch. Early build photos can be found here. There isn't a heck of a lot of text but I don't speak a lick of Swedish so it all works out.
I also had photos of this blue Starlet kicking around too so I thought I might as well share it as well. This one is a little more traditional but not without it's own charm and significantly sized over fenders and 4A-GE under the hood.