A few weeks after SEMA, while searching for something I can't remember, I stumbled across a blog called Just A Car Guy. As the name states the gentlemen who runs it is just a car guy that finds anything with wheels cool.
The blog is perhaps the most eclectic collection of everything automotive I have seen in  awhile and where I originally found today's gem of a WTF Friday specimen.
For reasons unknown to sane (sober?) men George Barris and John Travolta teamed up in the late 70's, during John's rise to stardom, to create this car creatively named Travolta Fever.
Dubbed as the only car superstar John would drive this  'macho machine' was built using the typical styling cues of the era ( raked stance, side pipes, white letter Fire stone radials, and wild paint).
It does however take a drastic turn from the (then) norm with the interior made of dead animals.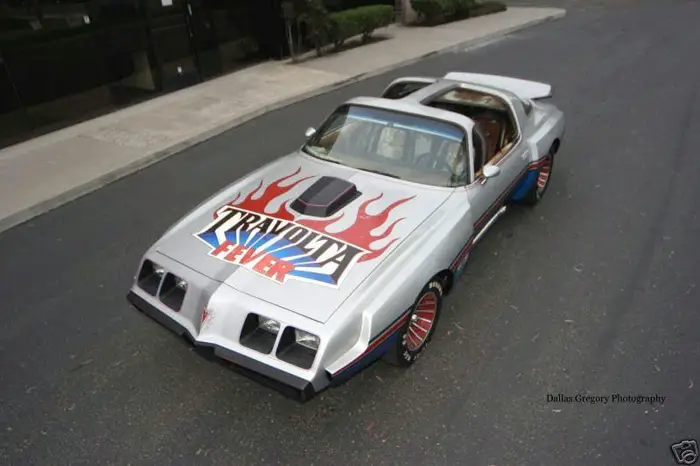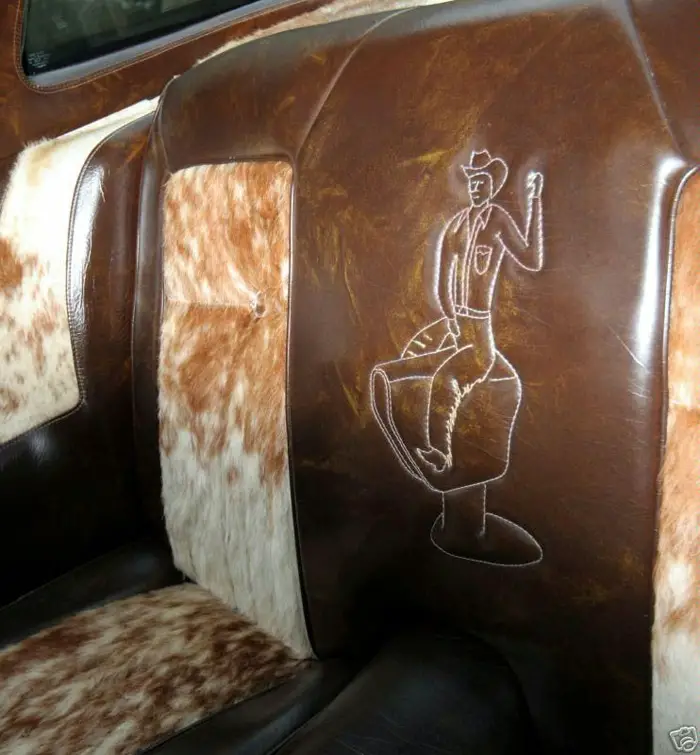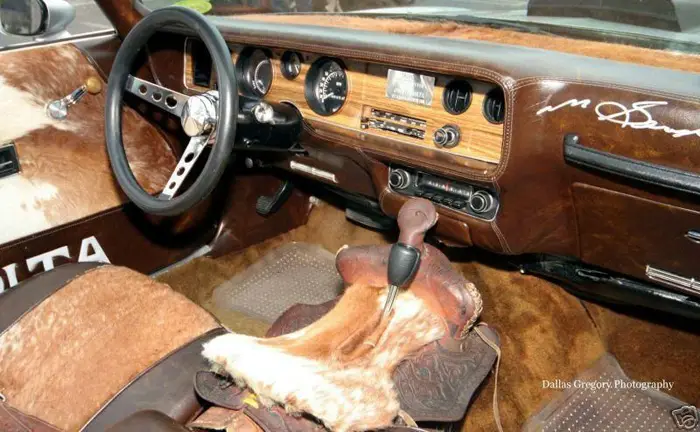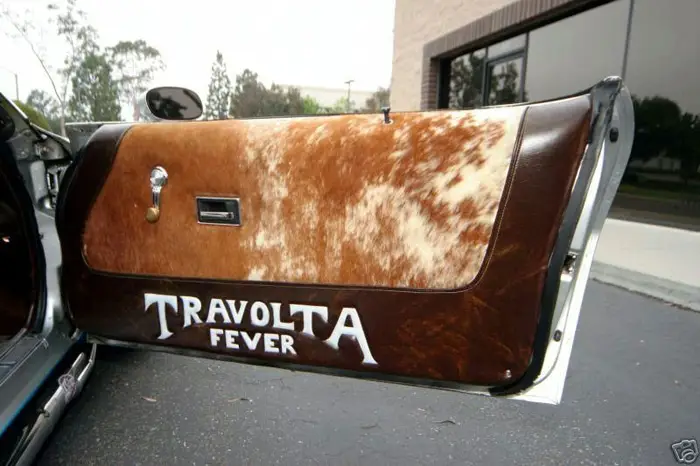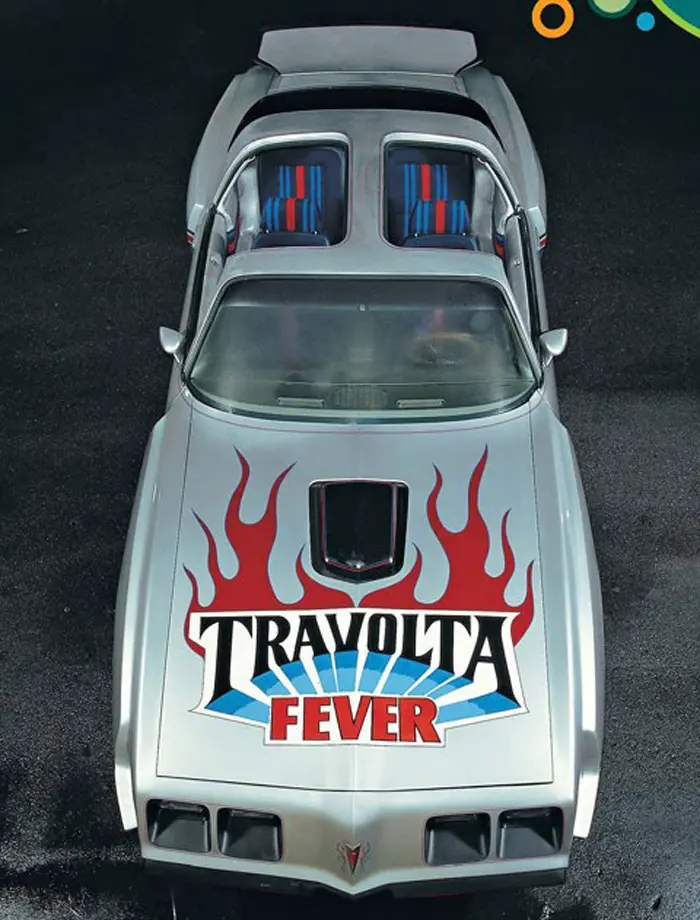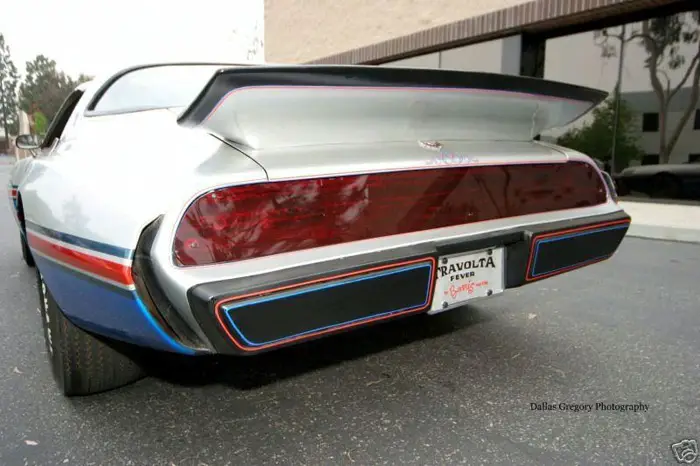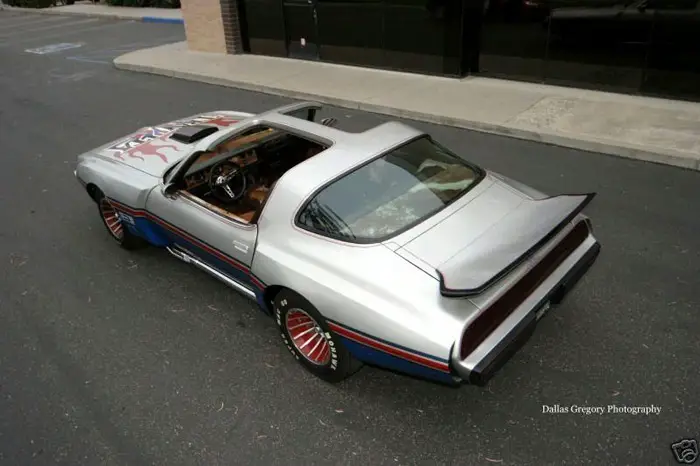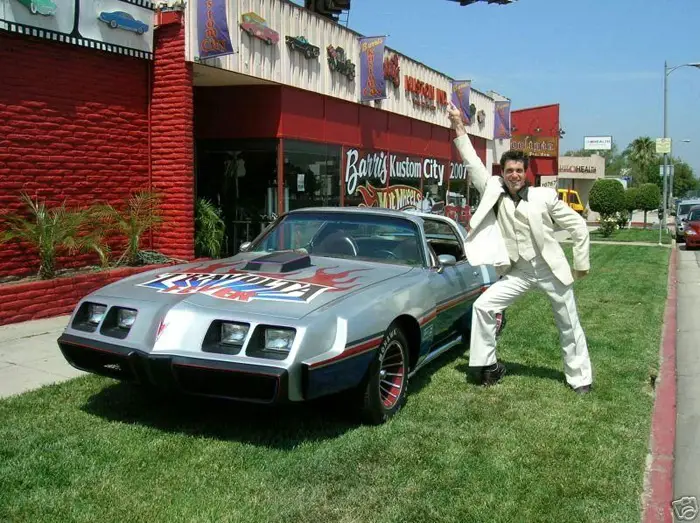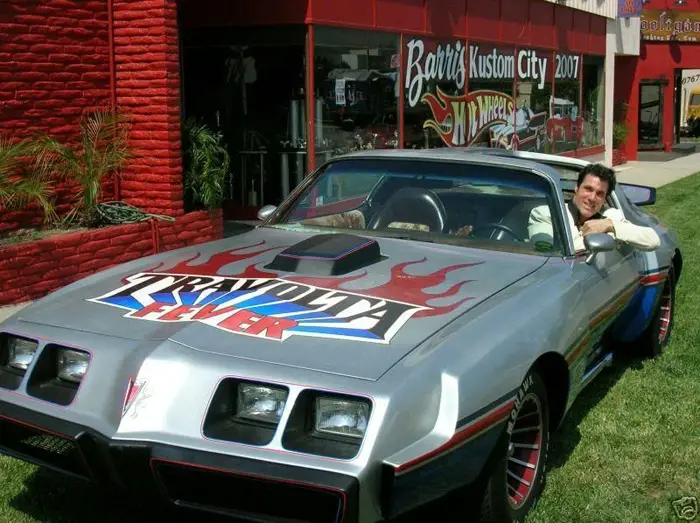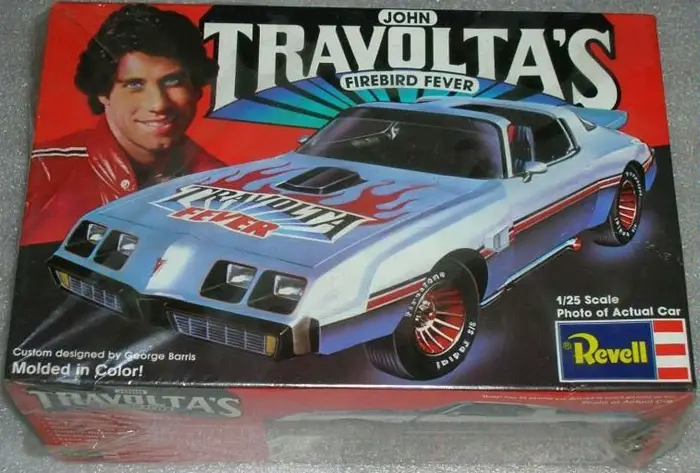 The original description of the model above reads like this:
Firebird Fever…the only car superstar John Travolta could drive! Working closely with George Barris, Travolta came up with the ultimate macho machine just for him. Like Travolta, Firebird Fever is a true performer with its big V-8 engine, wide tires, trick fender flares and custom "Fever" whale tail. Complete with eye-catching paint, this Pontiac is just the car for the star of "Grease", "Saturday Night Fever". and "Welcome Back Kotter", John Travolta!

Custom Designed by George Barris: Detailed model, just like John Travolta's real car! Detailed Pontiac 455 engine, custom interior with Recaora seats, custom flared fenders, Racemark steering wheel, T-roof with tinted panels, opening "Shaker" hood, rear "Whale tail" spoiler, Hooker side pipes, real rubber Firestone S/S radial tires, colorful "Fever" decals, custom instrument panel.
Whether or not Travolta actually drove the thing I have no idea, but if you are feeling feverish more info can be found here, here, and here.
Site Updates
Got a chance to swing by Cyrious Garageworks on Sunday night to shoot their latest project. It's going to be unveiled at the Montreal Auto Show by Scion Canada and I'm hoping to drop those photos to coincide with that.
Additionally some TAS coverage just arrived in my inbox, so look out for both next week.
Flashback Friday
I was talking about this Leonard's e30 the other day on instagram. So here's a look back at it.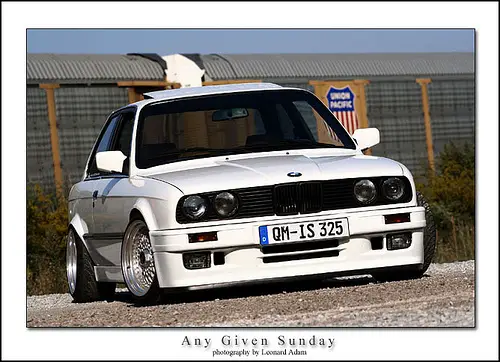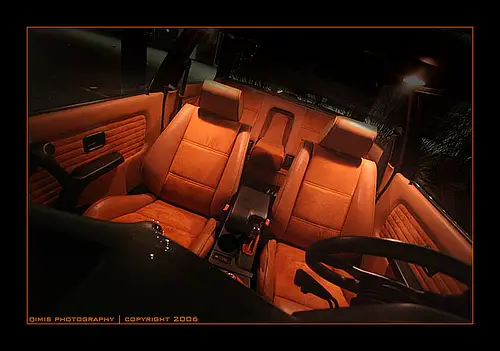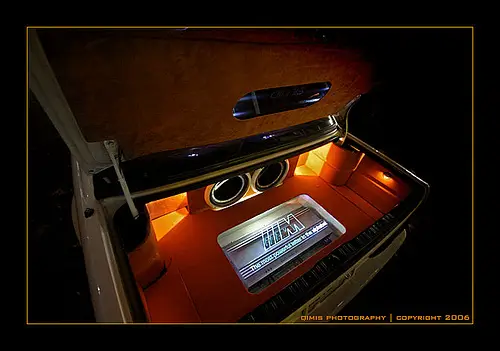 The new owner Nic commented recently, I'll see if I can get an update from him.