When Geo designed the Metro it's pretty safe to assume that they never intended it to see any off road use –for that they produced the surprisingly capable Geo Tracker– of course a manufacturers intentions are never really any good at stopping a determined person armed with wrenches and a welder.
Such a determined gentlemen decided tossing a Geo Metro body on top of a 4×4 frame and some very big wheels was a great idea and thus the vehicle you see  below was born.
Information on this build is pretty scarce so I can't provide specs on motor, axles, or frame, but judging by the photos it looks like it is (or was) a very capable off-roading rig that went through a couple of revisions in it's lifetime.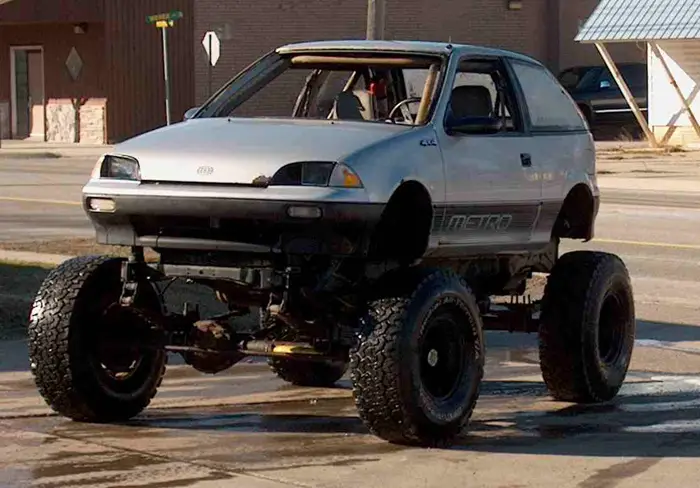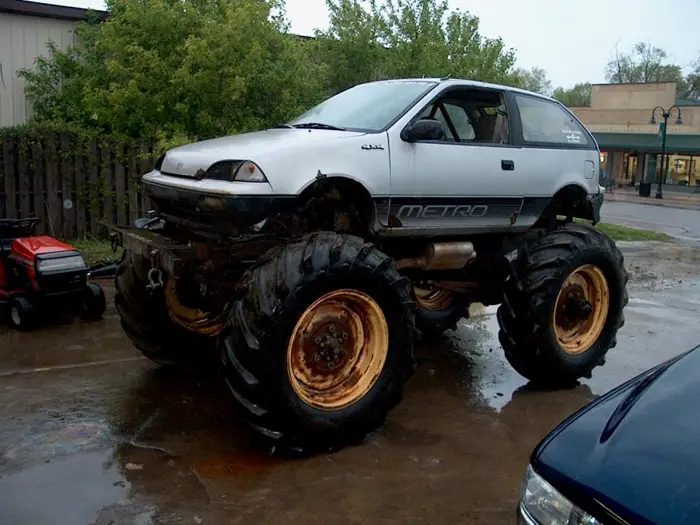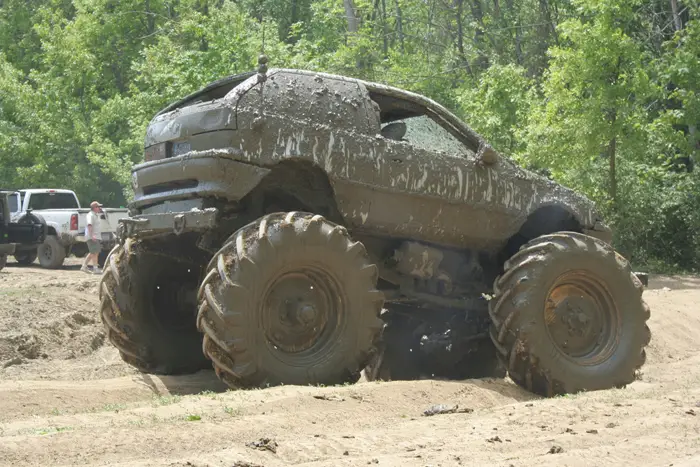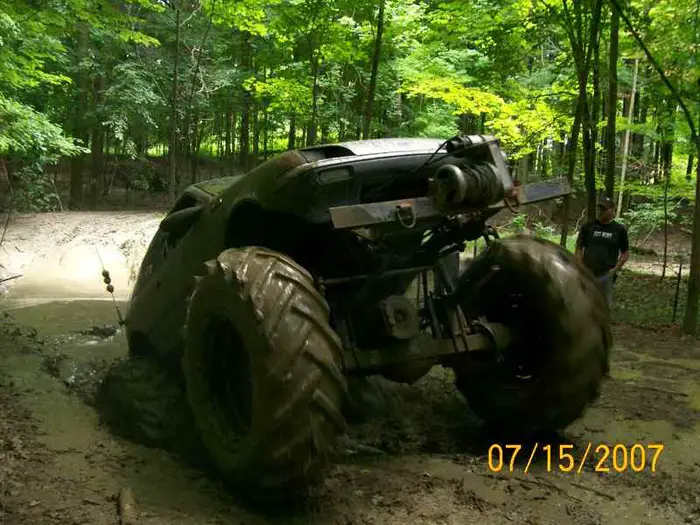 The Metro makes a few appearances in this video below along with a similarly set up fourth generation Camaro.
At the end of the day I'd much, much, rather see Metros, Swifts, and other small disposable (virtually worthless) hatch backs put on truck frames and less American Muscle.
Site Updates
Part two of The Canadian International Autoshow coverage should be live this weekend, I'm also heading back to the show on Saturday so there may be a part 3 next week as well.
Also in a bit of a vehicle update last week Monday I took a little road trip to the Air Lift Performance Headquarters.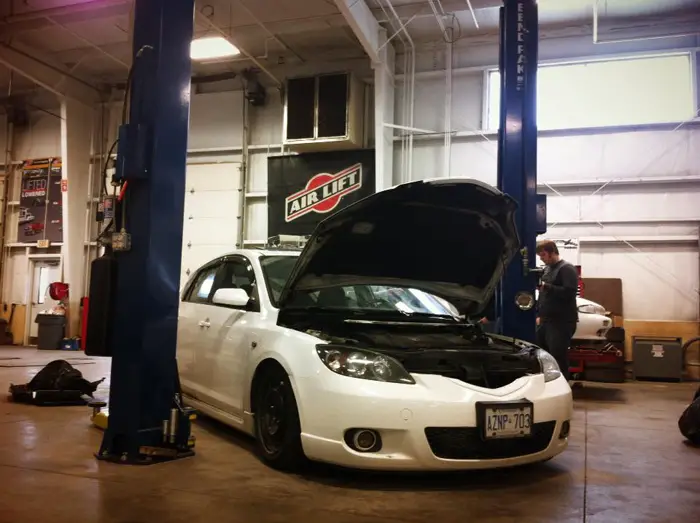 I'm sure you can all connect the dots but things should be a lot clearer when I head back up to Lansing Michigan to pick it up!
Flashback Friday
The topic of Versa's came up on twitter a few weeks back so I thought I'd re-share what is perhaps the only Versa I've ever liked owned by significant other of Dominic the man behindDominant Engineering.
The original post titled 'I Want A Versa' is here.