In the movie The Fly a mad scientist enters a transporter and winds up crossing himself with a house fly becoming a grotesque monster that frightens little children.
In Toronto a mad mechanic crossed a c5 Corvette with Eclipse tail lights, Foose wheels, and a lot of fibreglass to create a grotesque monster that confuses car enthusiasts world wide.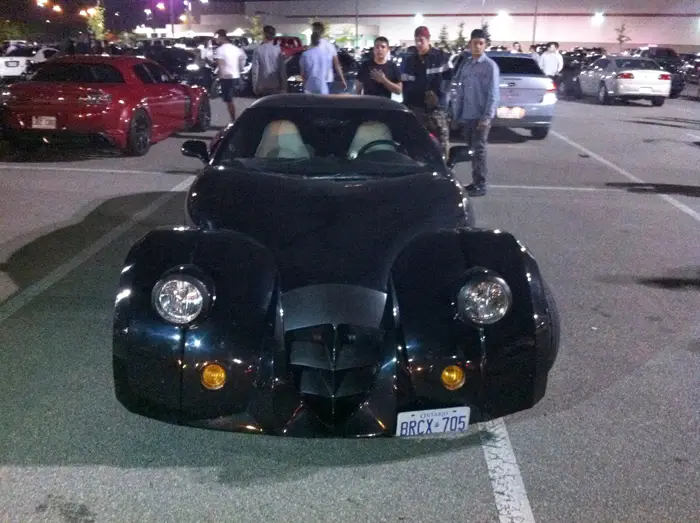 In all honesty the work done to this car –craftsmanship wise– can't be faulted but sadly the combination of things leaves a lot to be desired when it comes to an aesthetically pleasing package.
In my opinion it just falls flat on it's bug-esque face.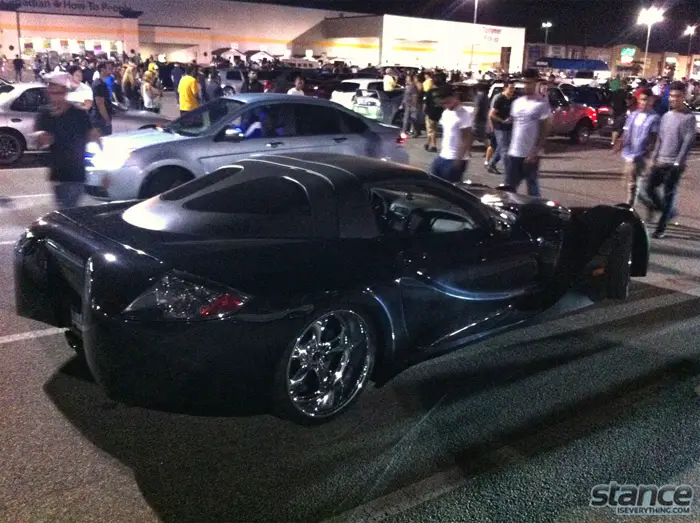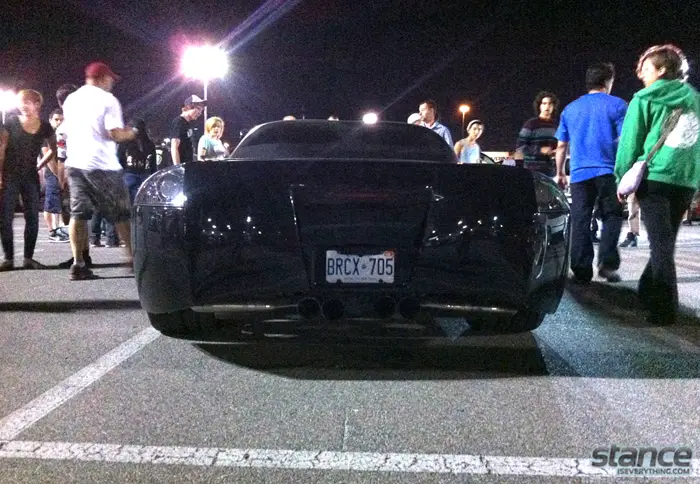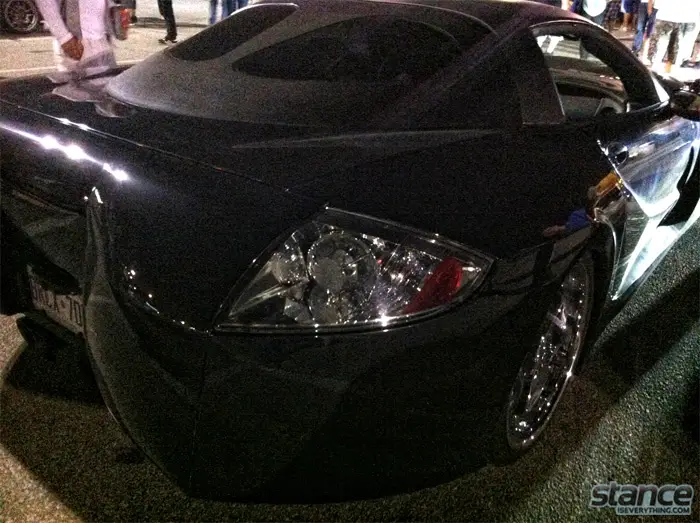 After a few laps of the car with my iphone I got out my SLR and mono-pod to really capture this beauty.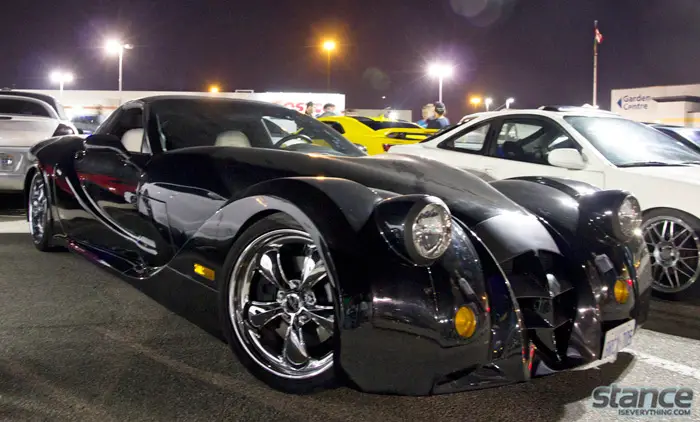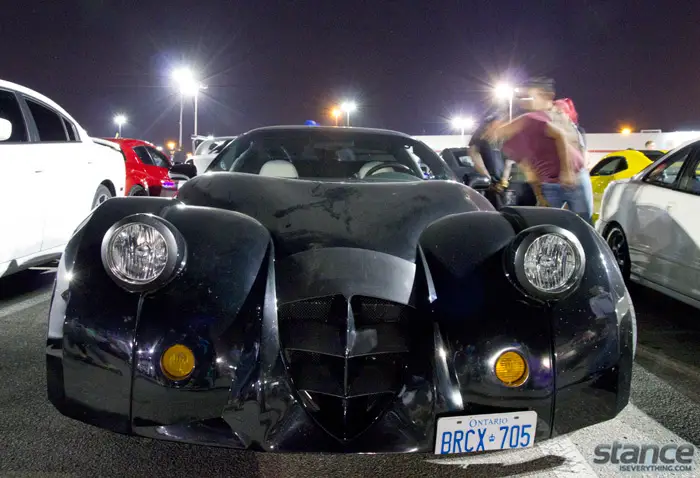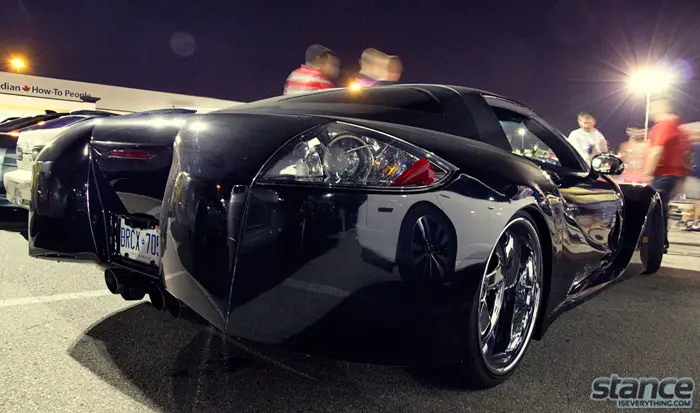 Site Updates
Long weekend here in Ontario but I am going to put some work in on the store side of things and hopefully do a soft re-launch with some of the new stickers. Still waiting on word back from my printers about the T-Shirt designs but fingers crossed I will hear back today and the pre order can also kick off this weekend.
Finally the last of the Importfest 2013 coverage should also make it's way onto the site this weekend.
Flashback Friday
After watching a mess of burnouts at the same car meet the Corvette above was at I was reminded of the time an e30 ate a curb attempting to show off.
Don't be this guy.
I highly doubt Ertefa will return….