I'm pretty lucky to be made aware of a lot of interesting builds via Facebook, Twitter, and Instagram and today's truck was brought to my attention by long time reader Clint Jolly Green (who has a real last name that's hard to spell).
My initial reaction to being tagged in the photo below was 'holy Kansas look at those doors' followed by quite the eyebrow raise when I noticed the rear wheel/tire situation.
It's probably safe to assume all of your reactions will be about the same: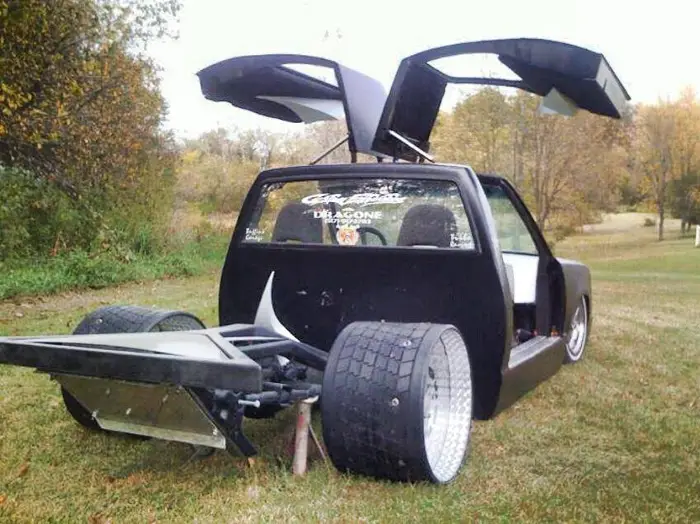 Once someone tagged the builder (Able Tadour of Custom Extremities) finding more pictures of the truck wasn't exactly too hard as he's a pretty active member of Minitruck community and the truck was seen repeatedly at the Heritage show in Whitesburg, Ky.
I wasn't able to find anything more about the interesting wheel/tire set-up above but one can only assume it was just used for test fitting… something?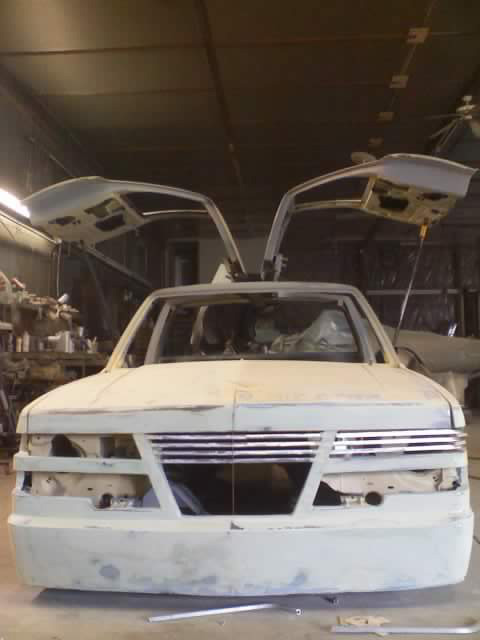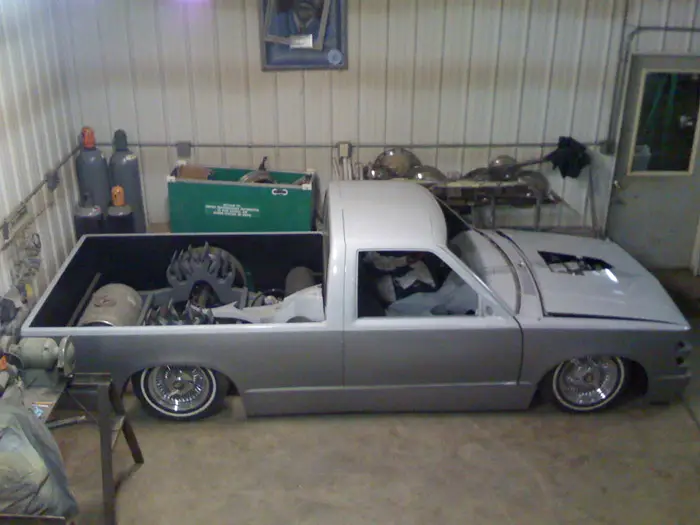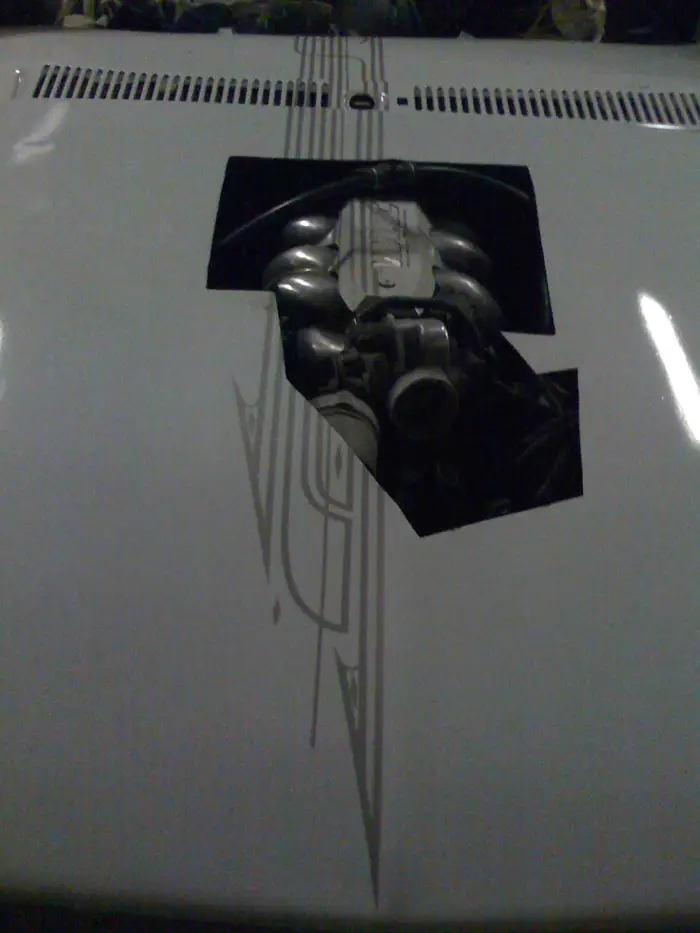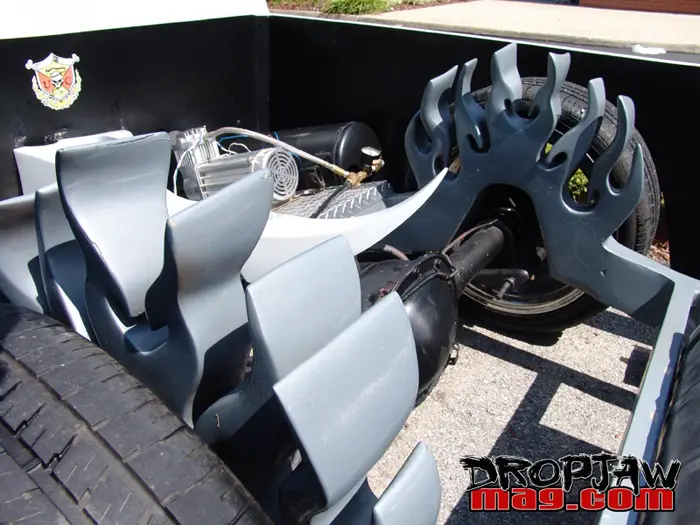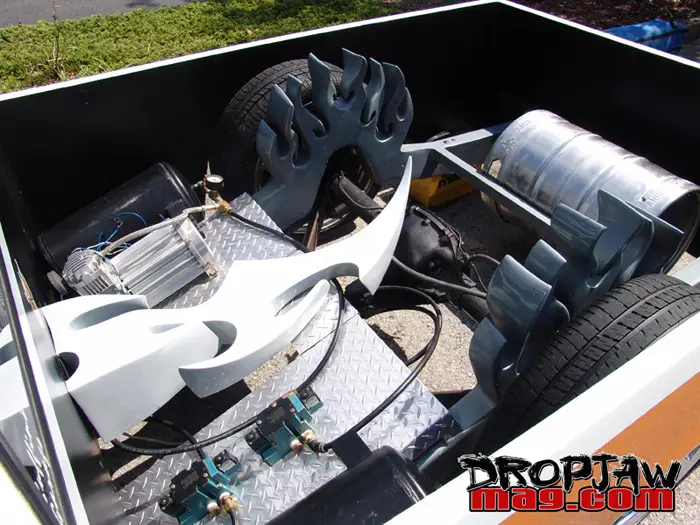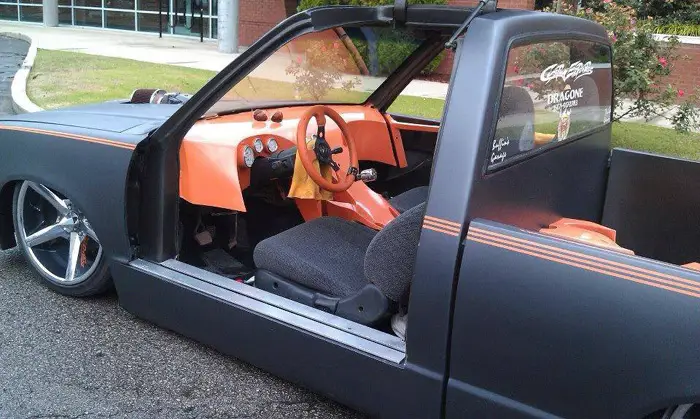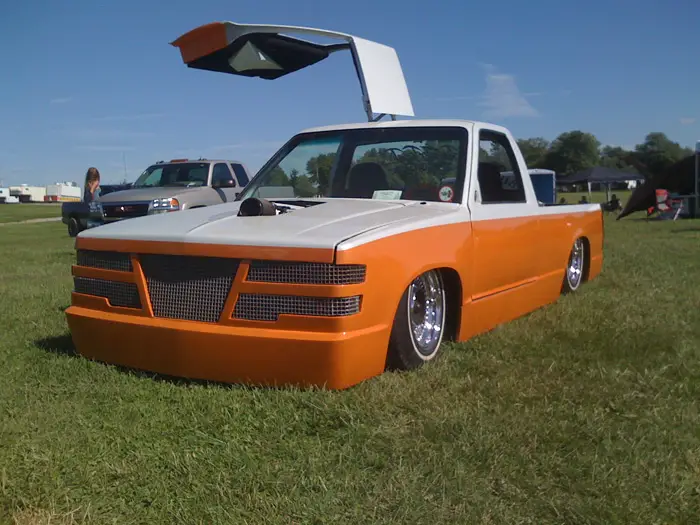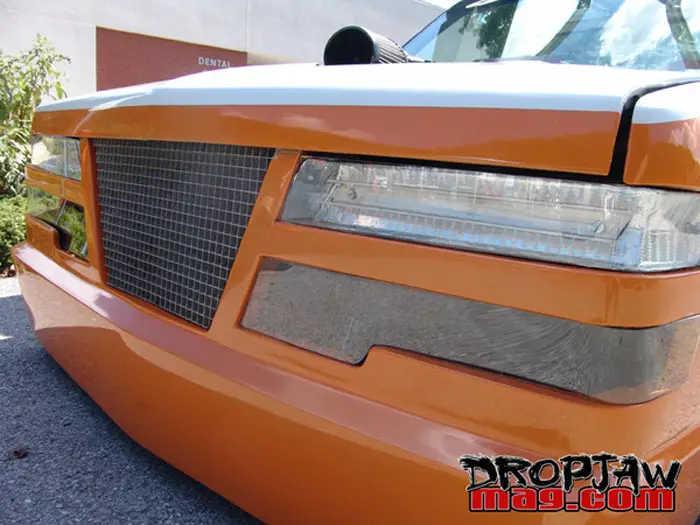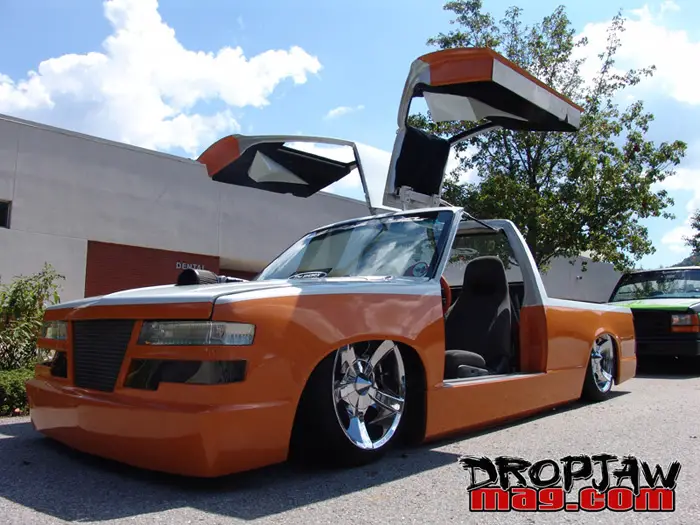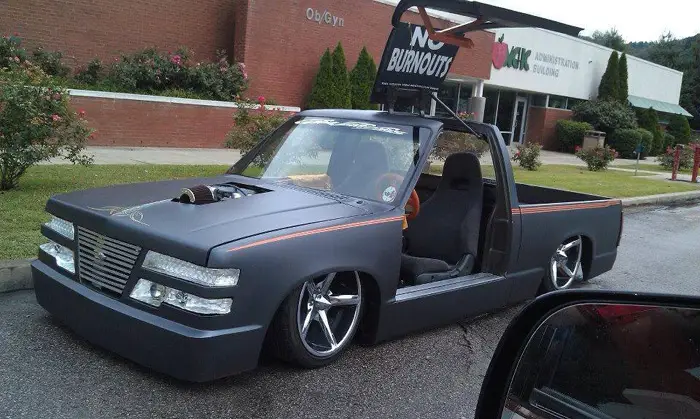 I was also able to find a few of the owners other builds on HubGarage.com It looks like everything he does is low and unique in one way or another.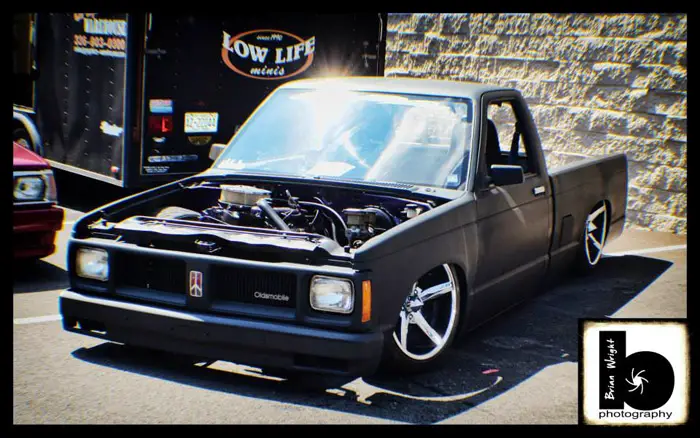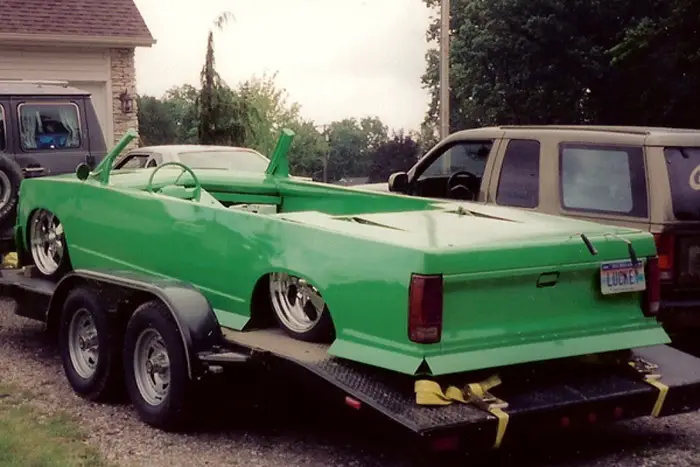 Site Updates
This weekend I will be at the 2013 CSCS finale:

It's been awhile since I've been able to attend a CSCS event personally so I am really looking forward to it. If you need further convincing take a look at this teaser video:
If you need further convincing still this will be there:
Finally I will also have a merchandise booth set-up for anyone looking to grab a shirt or some stickers.
Flashback Friday
Only makes sense to take a look back at last years finale.