About mid summer I acquired a Tuner Invasion flyer, stuck it on my fridge, and didn't think much about it until I happened to have a booth beside show organizers Jay Jones and Steve Luangpakdy at the Sherway Nissan Megameet.
Both of them said the show would be worth the trip to the hammer so I took them on their word and made my way westward Sunday Sept 15th to see what was up. True to their word Tuner Invasion ended up being an enjoyable show with a great variety of cars.
Four years deep the Tuner Invasion staff know what works and what doesn't and for 2013 they picked a simply brilliant venue. Holding a show at a bowling alley/arcade gives people the option of doing something other than sitting around a parking lot all day without taking anything away from the main focus of the event (the cars).
Had I not been manning the Stance Is Everything booth and taking the photos below I probably would have thrown a few gutterballs myself.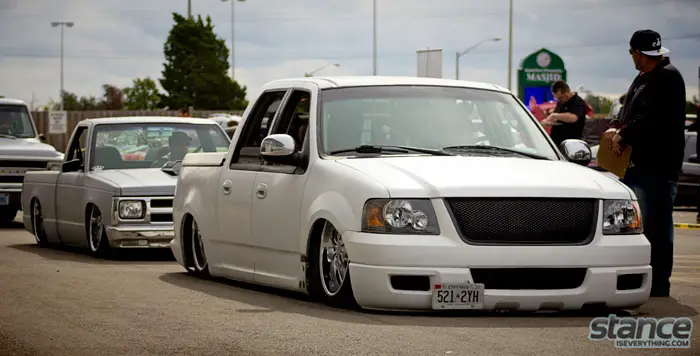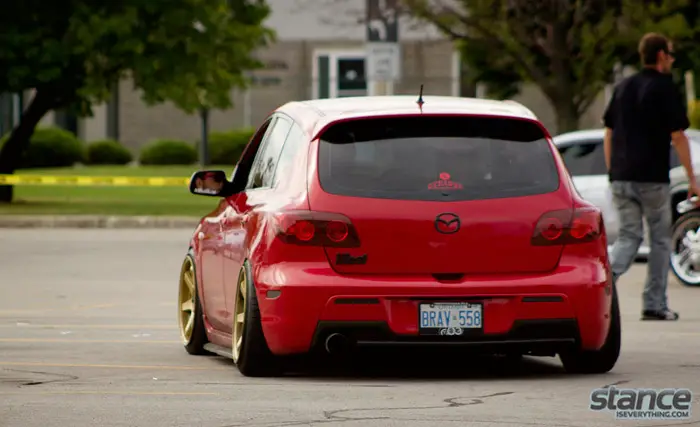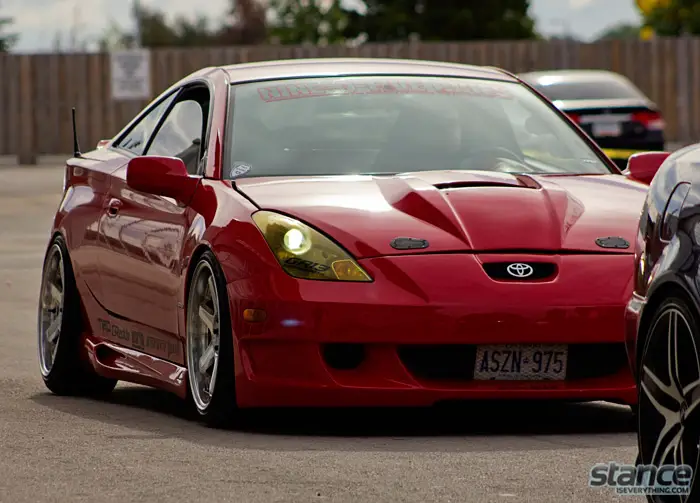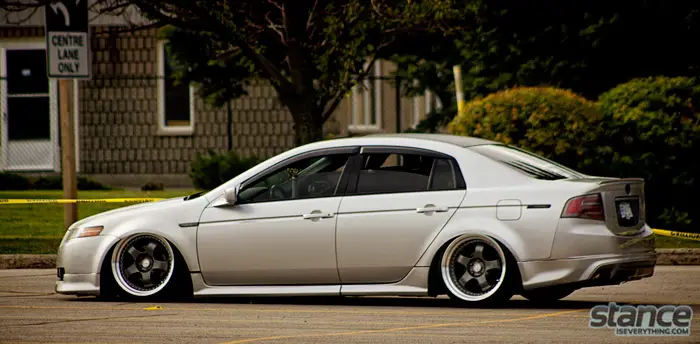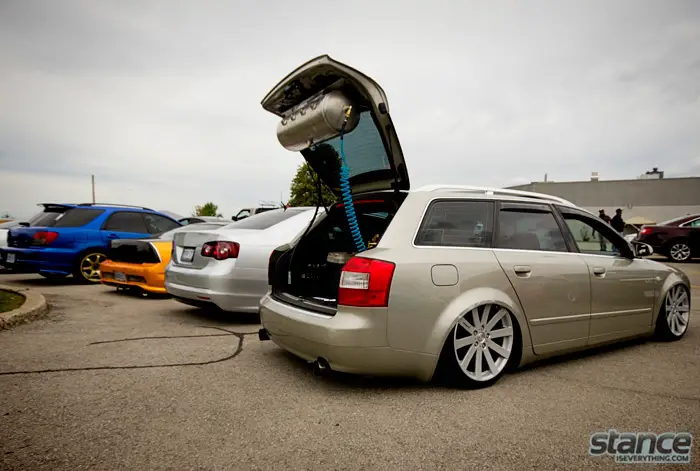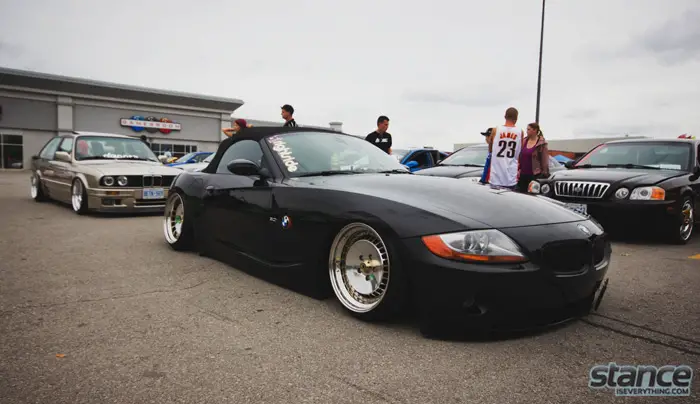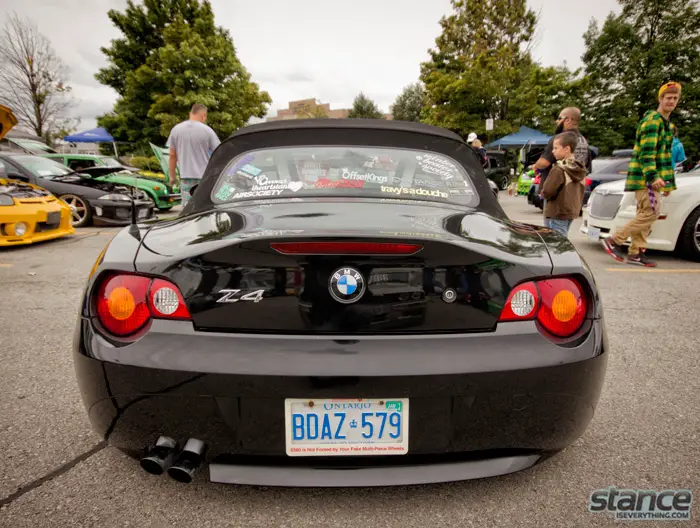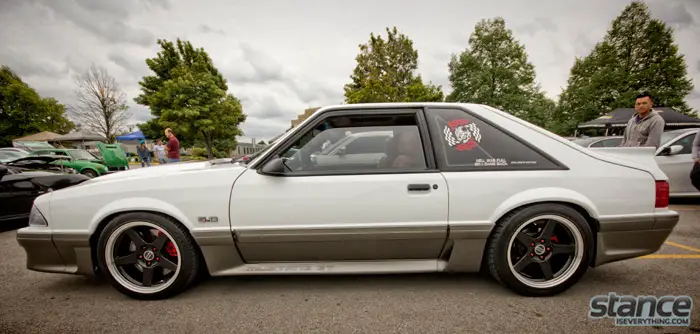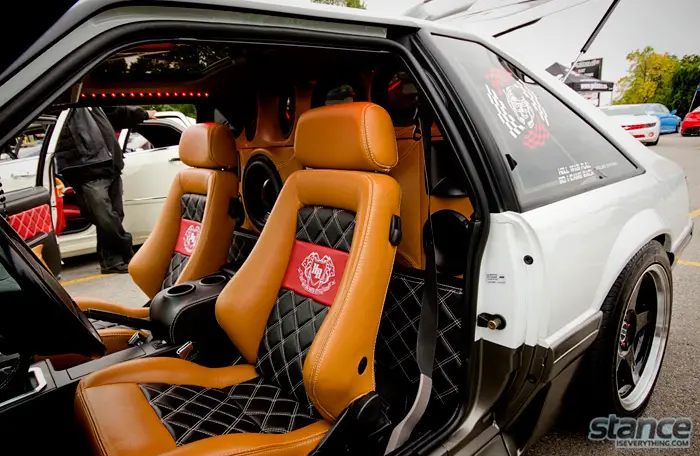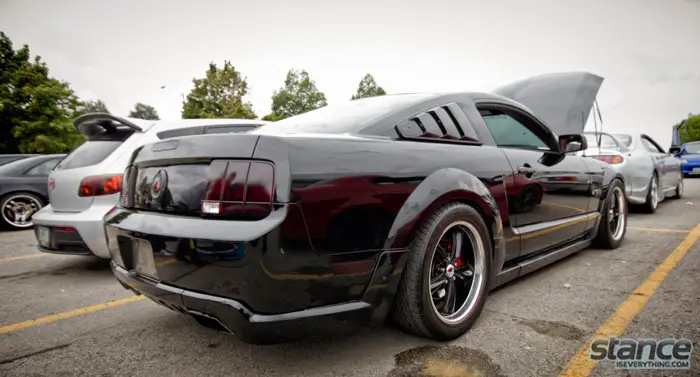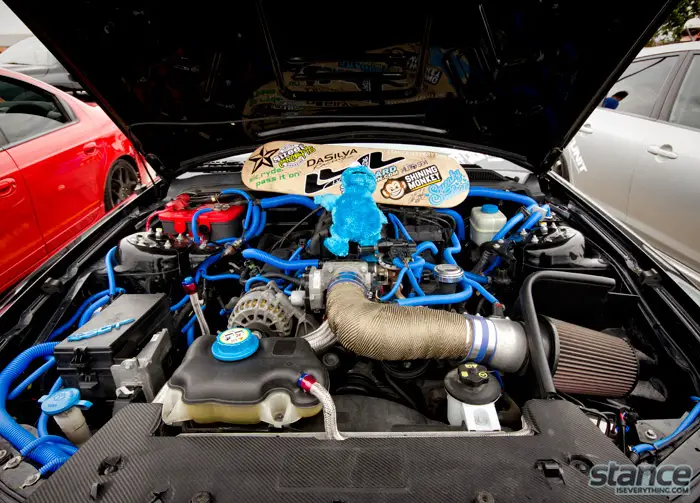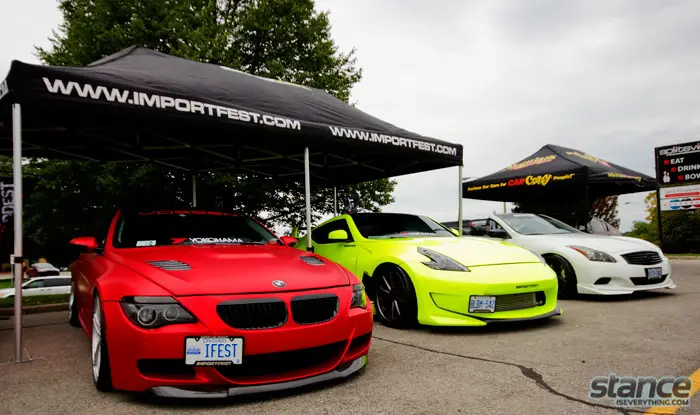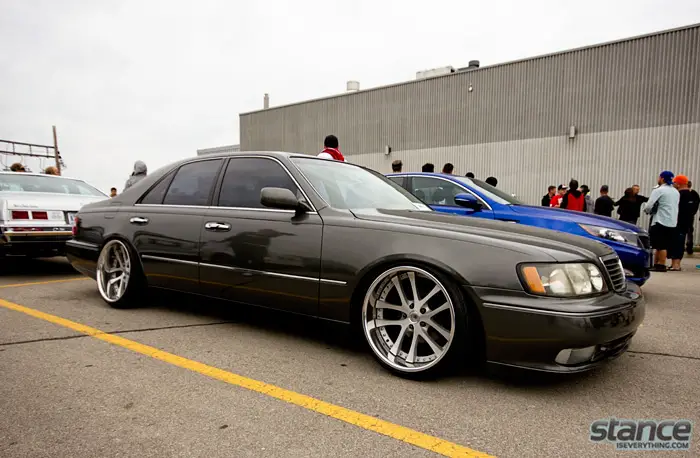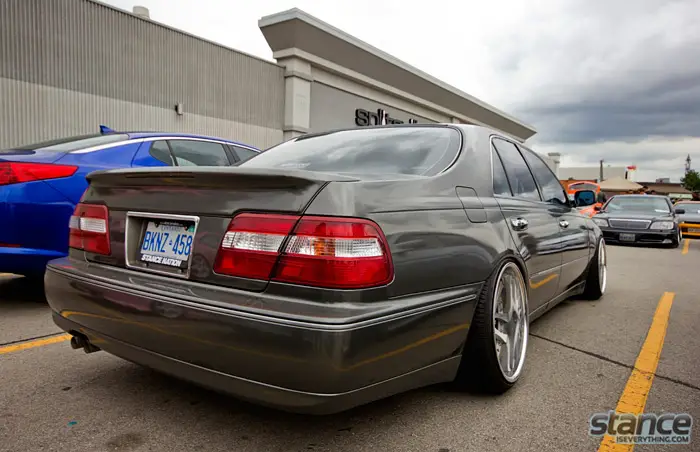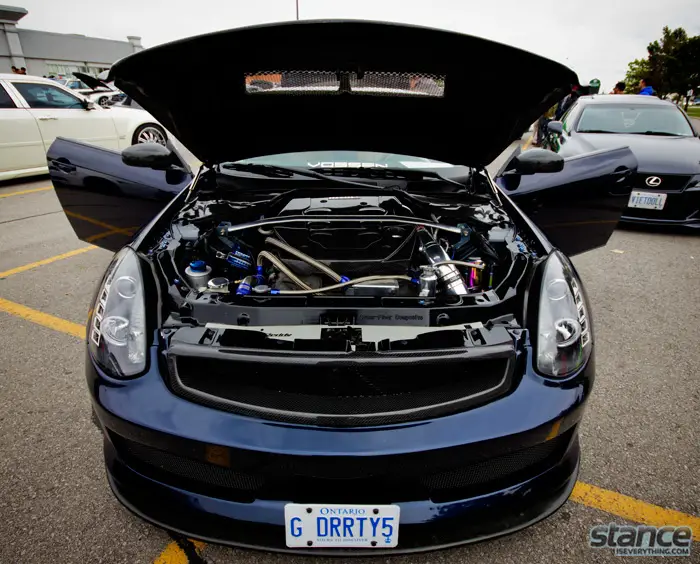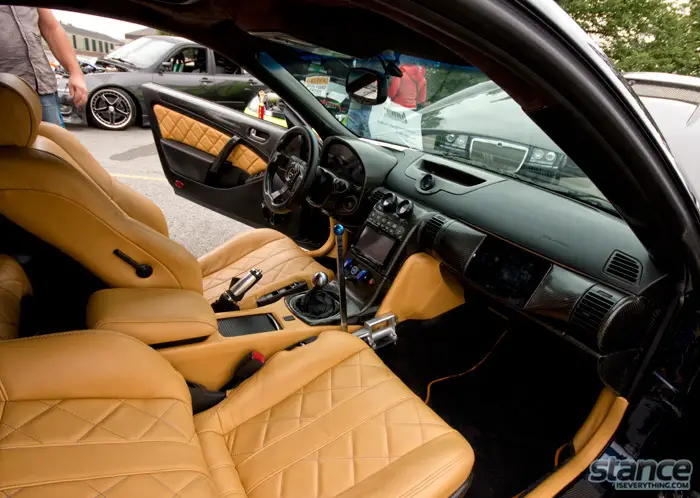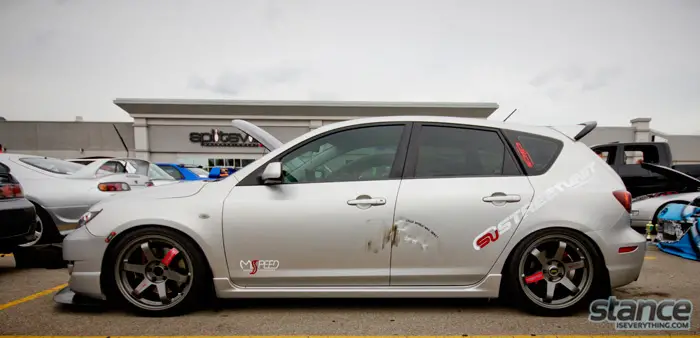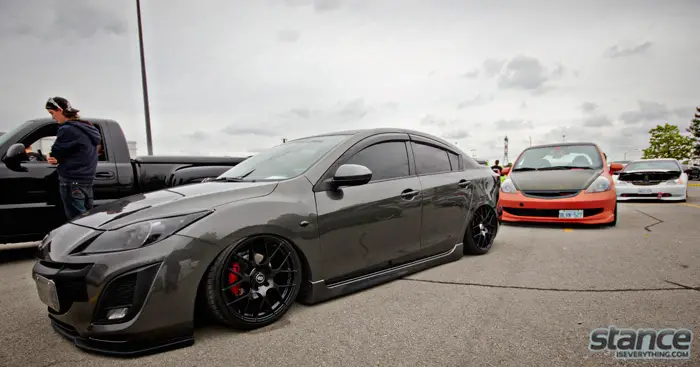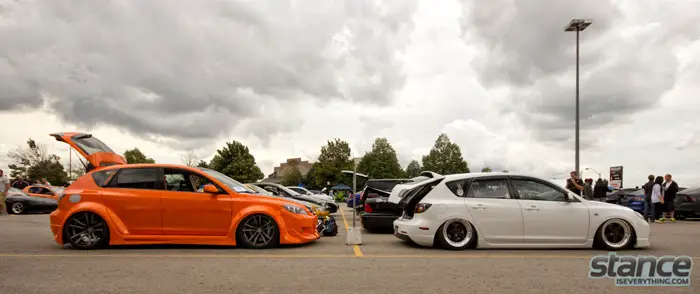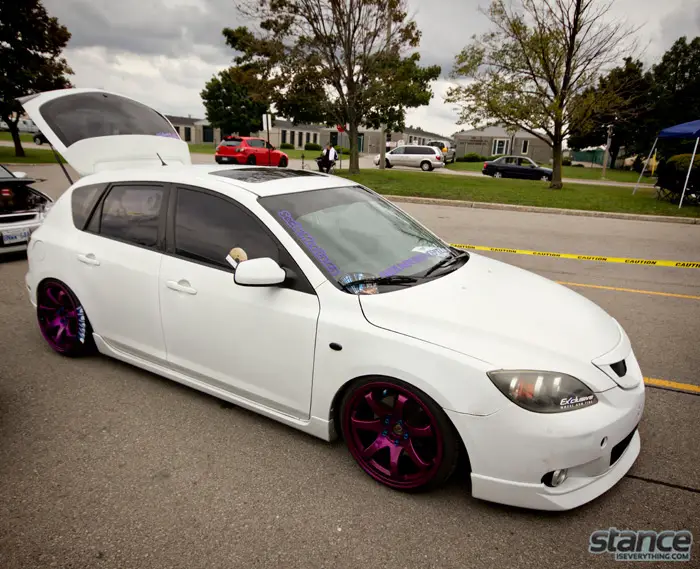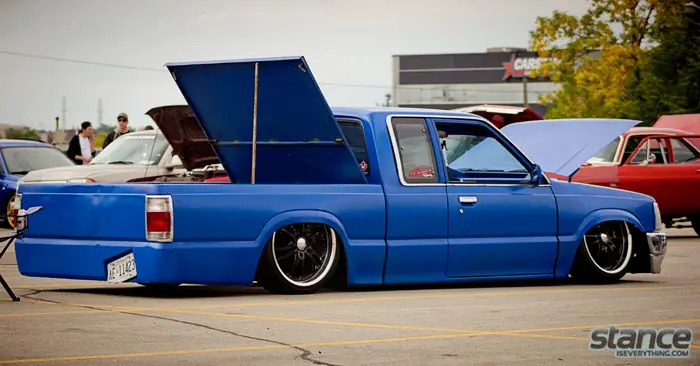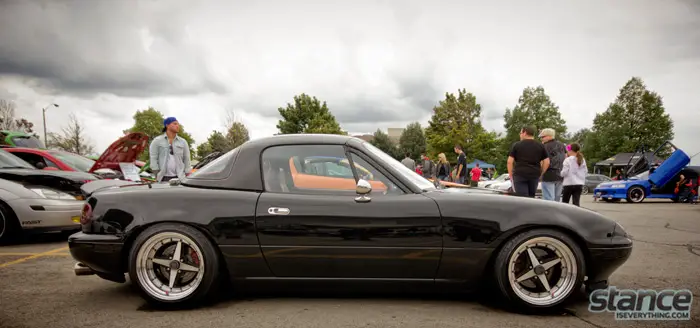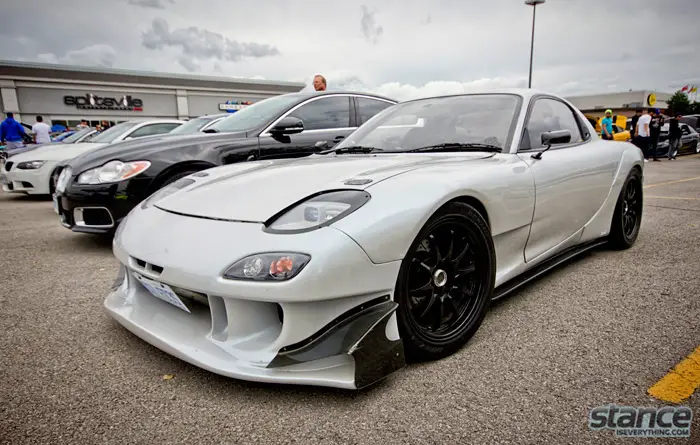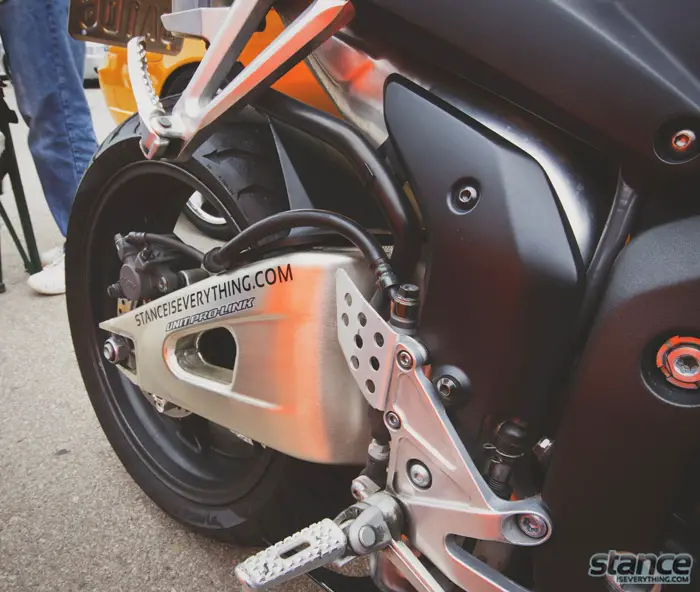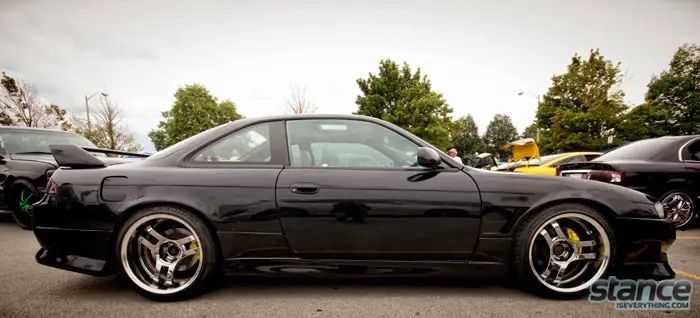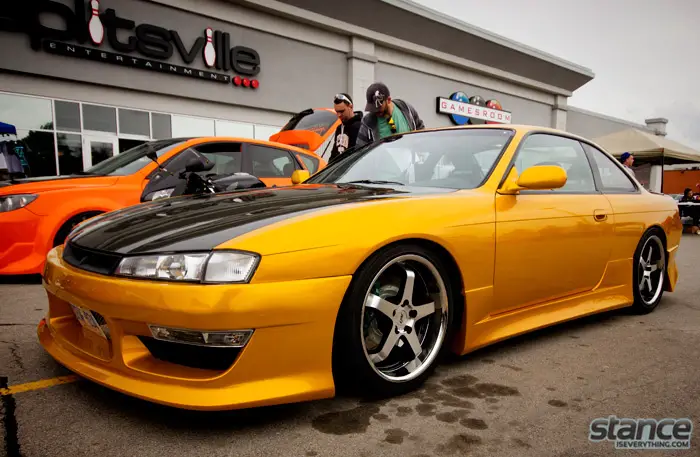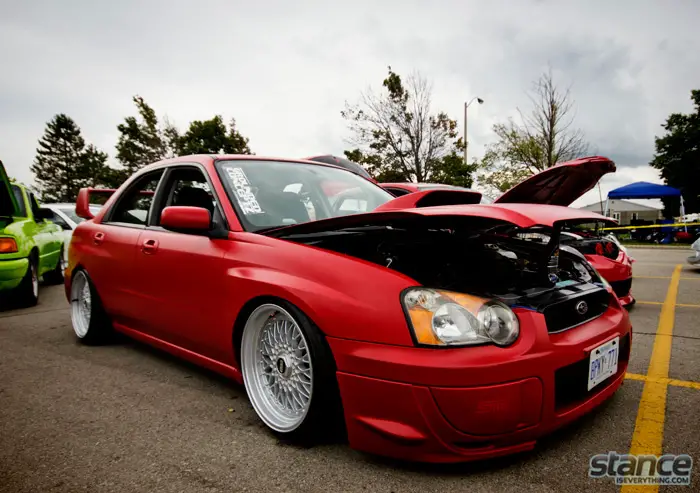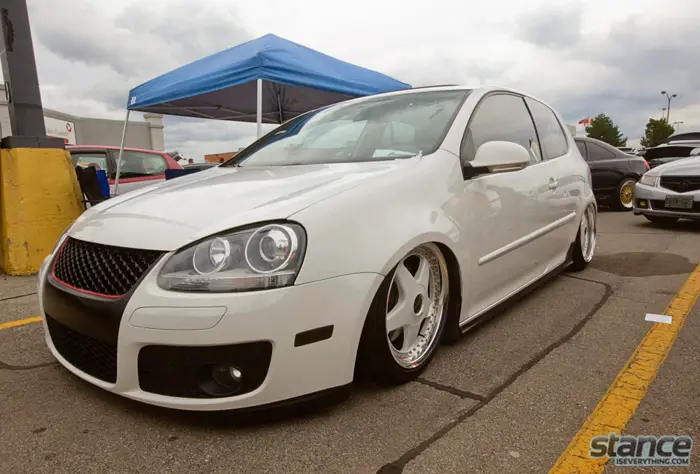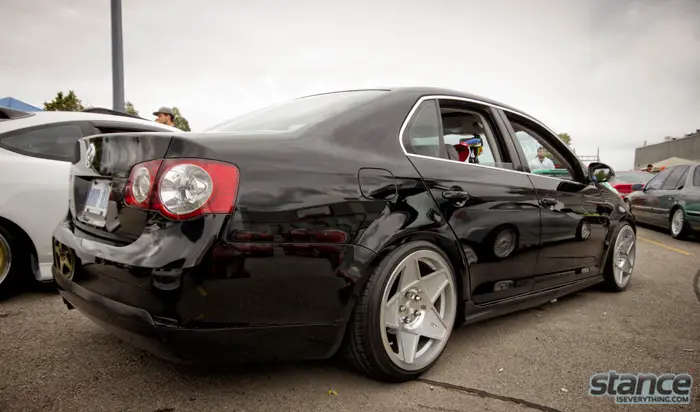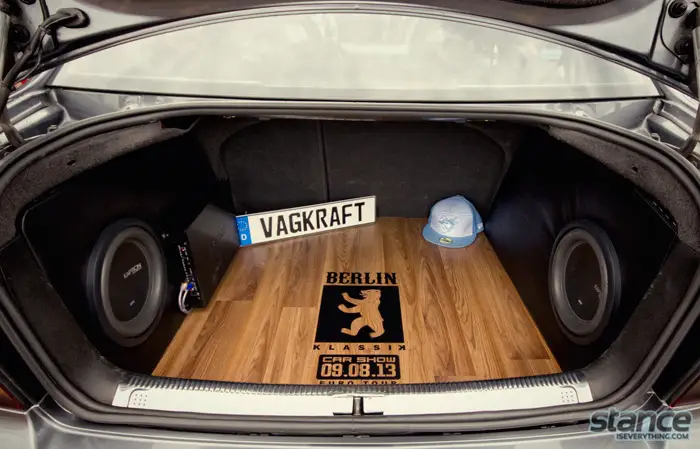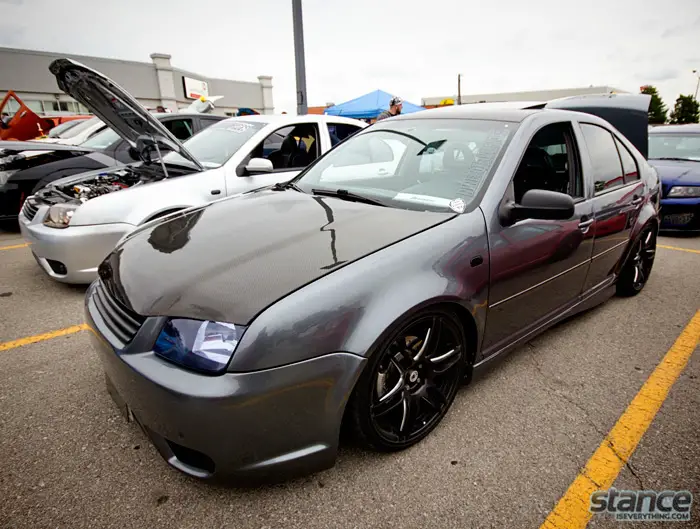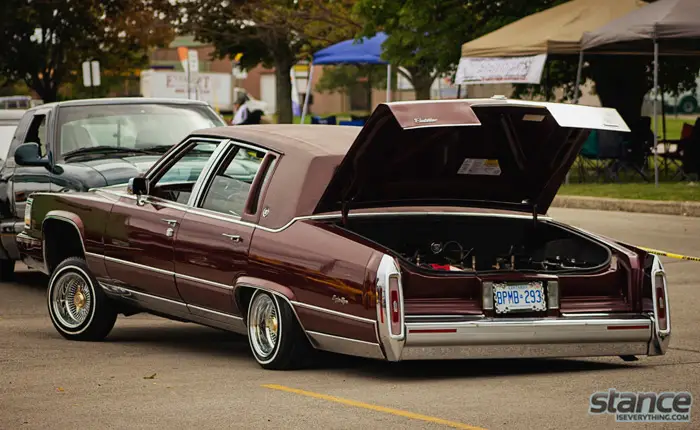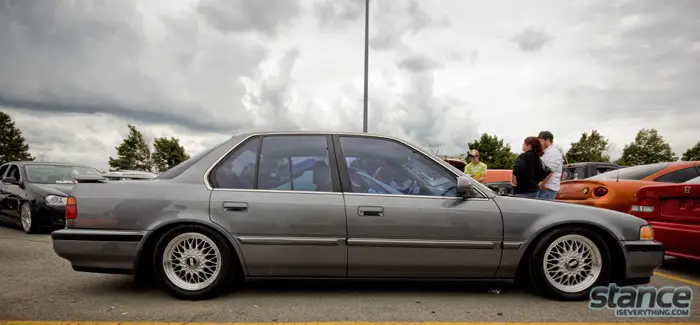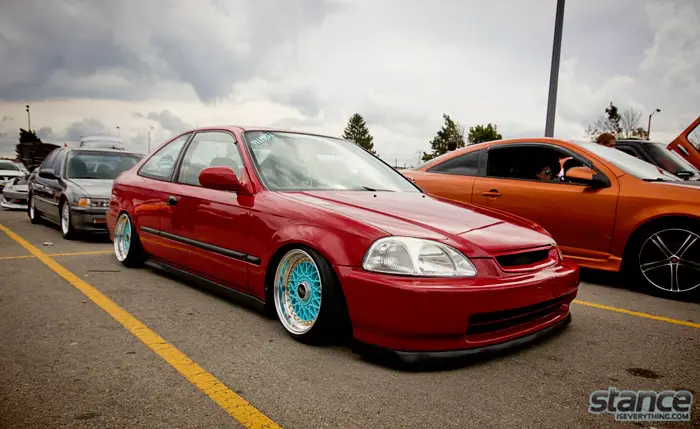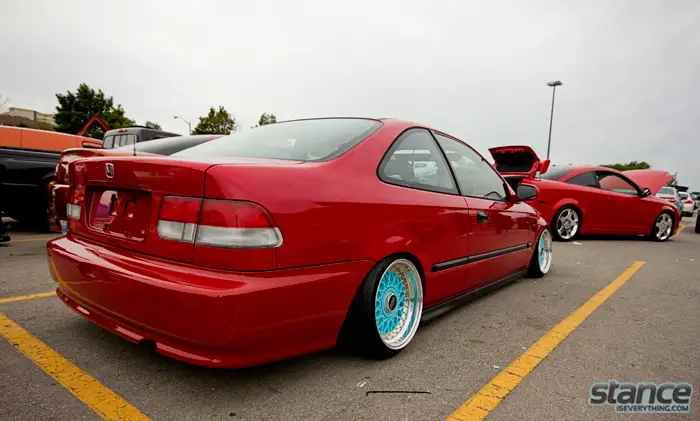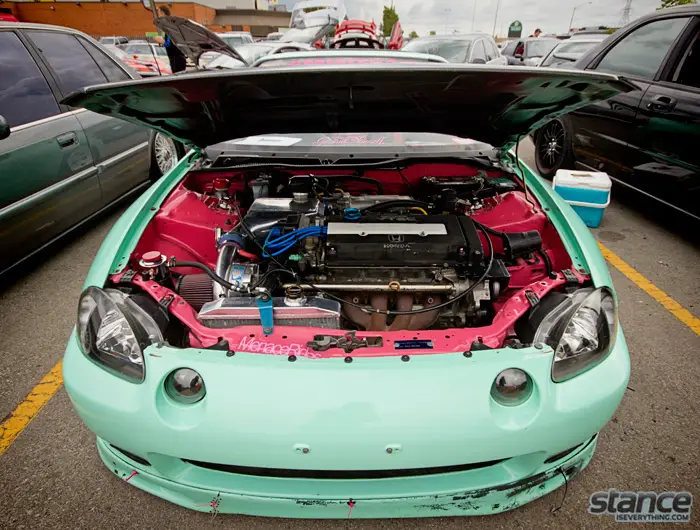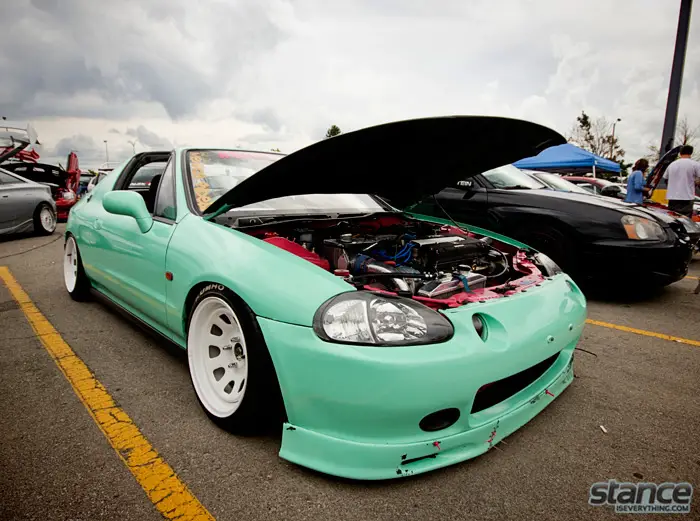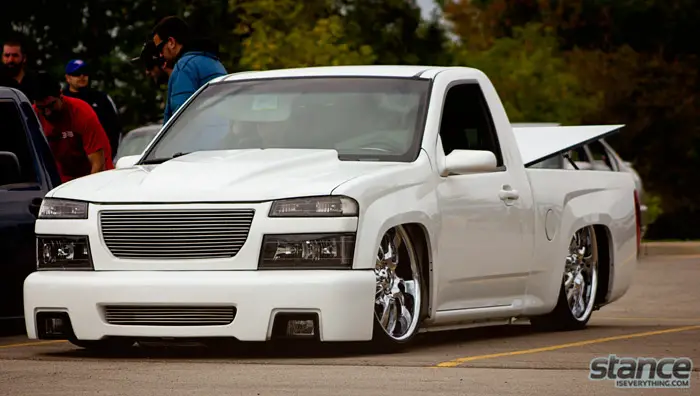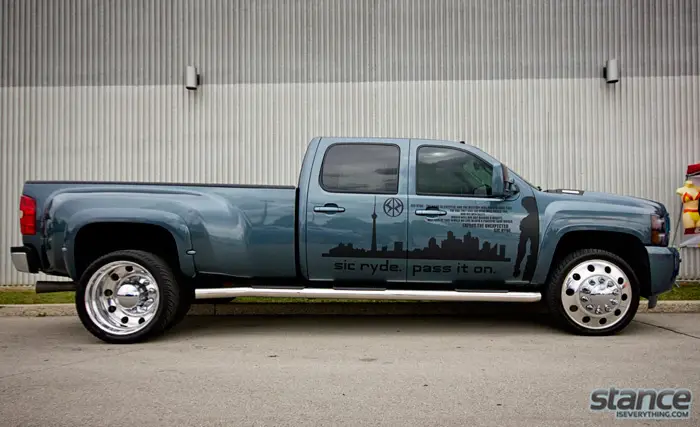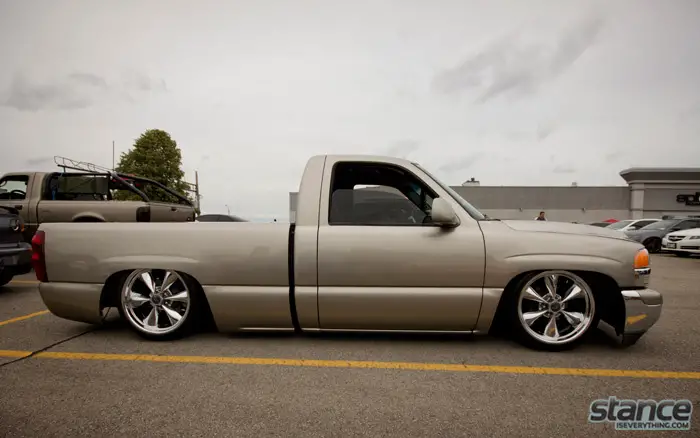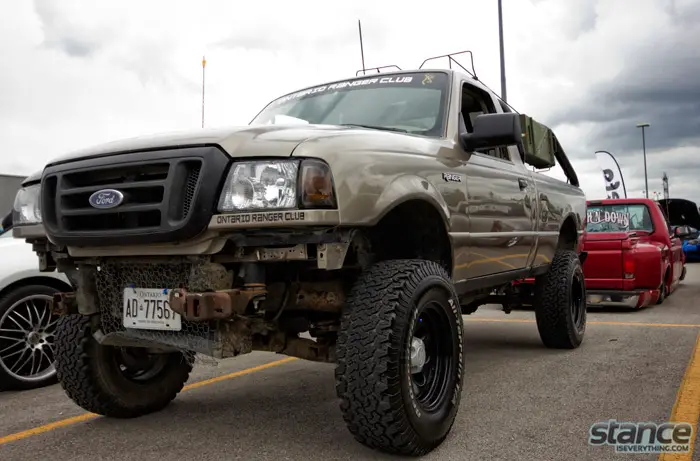 Mother Hawk
Ever since I first spotted the corner of this truck in the Guest Coverage from Truck and Tuner Expo 2012 I've wanted to see it in person because I can't really think of any other F series trucks I've seen sitting on the floor.
I later learned that it's got a 7.3L disel swap and is owned and driven by Chris Hawkin's mother. Badass.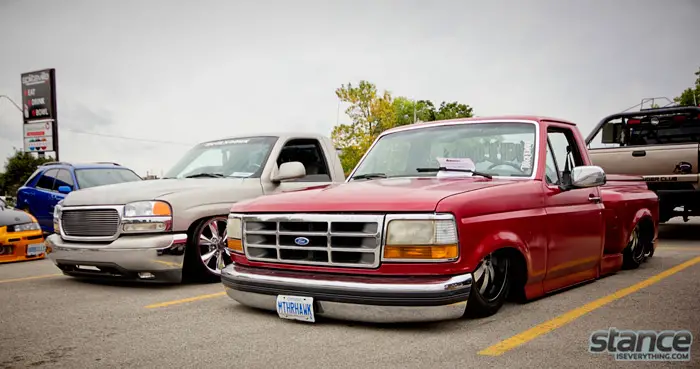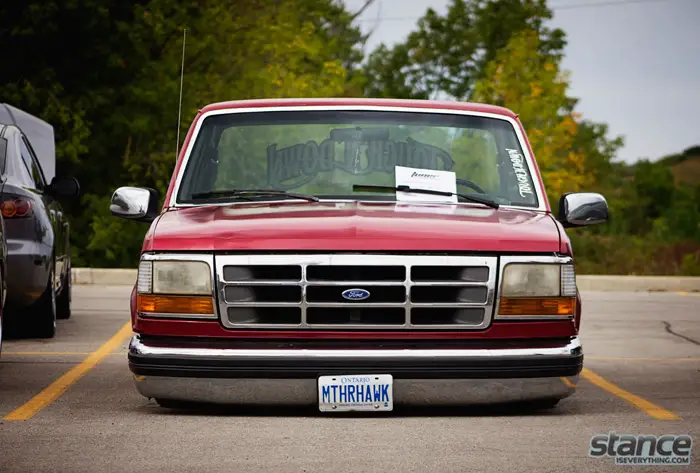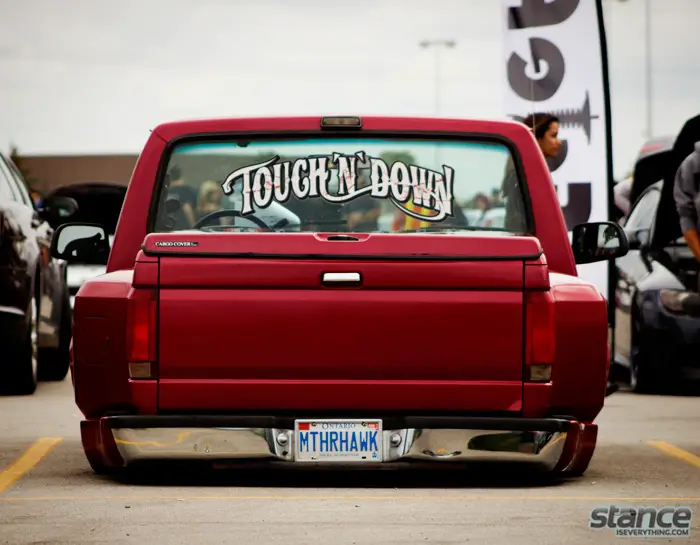 Brett's LS400
I don't see nearly enough of this car but every time I do Brett has done something to make it even better.
His most recent additions are new red suede seats, matching trunk set-up, and pin stripe but really he's always up to something and his choices in modifications just get more refined as years go by.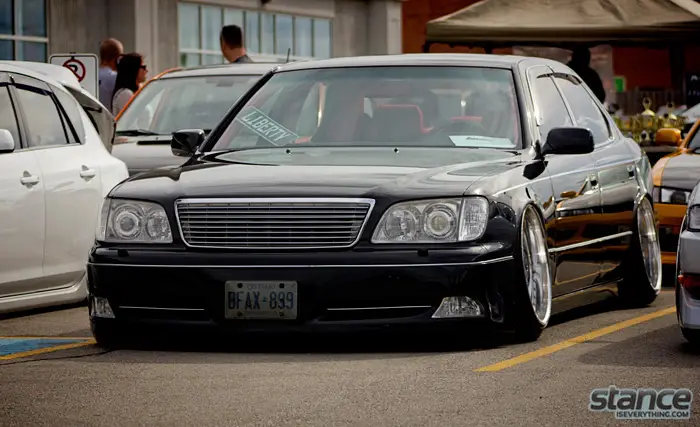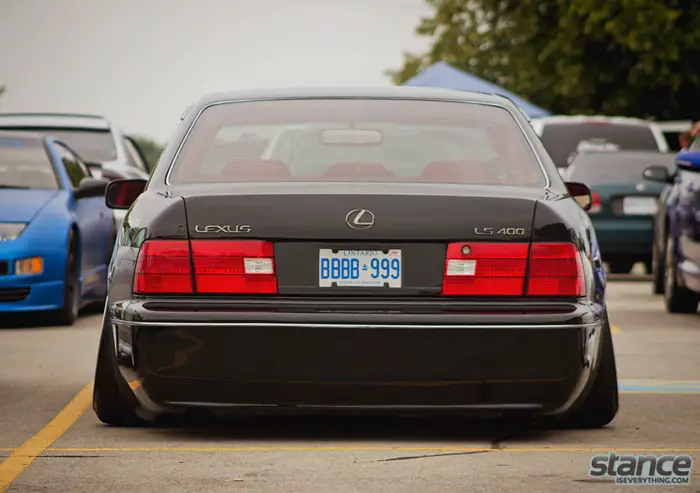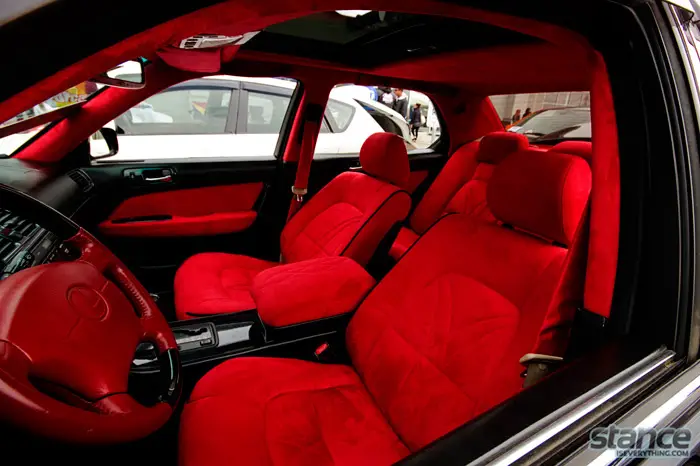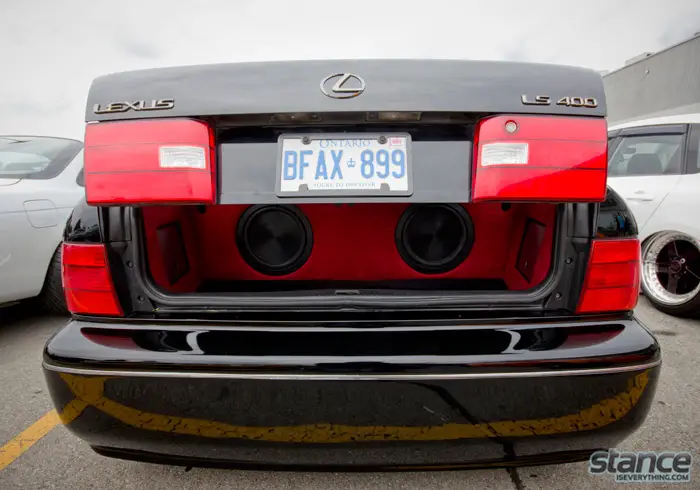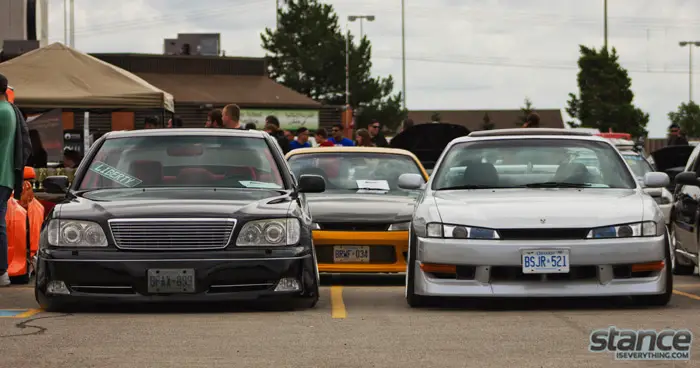 Before I close out I just want to say thanks to everyone who stopped by the Stance Is Everything booth at Tuner Invasion and grabbed some appeal or stickers.
The reception in Hamilton was amazing and it's really awesome that people not only like the site but are down to rep it as well! I'll do my best to keep the content you like coming.