I'm sure we all have friends who are so determined that when they say they are going to do something it is as good as done.
My friend Darcy Peters is one of those people, so about a year ago when he told me he was going to co drive a rally car I knew it was essentially written in stone.
Fast forward to today and he's co-driven a number of events with Peter Nazarewycz and together as Team Argon their venture into the competitive sport of rally driving –in a green civic that could– has proven quite successful with a season highlight being a third place finish at their first national event.
Currently they are competing for a 2014 Champion Spark Plugs sponsorship and could use a little help making it into the next round, so if after checking out the photos below, and their video on alwaysachampion.com, you are as stoked on the team as I am be sure to click 'Vote For Me' over on the Champion site.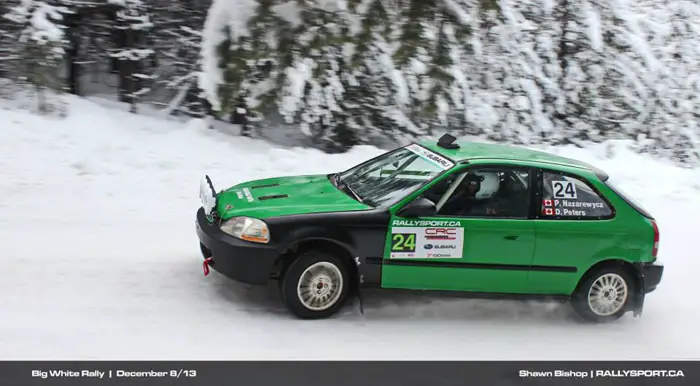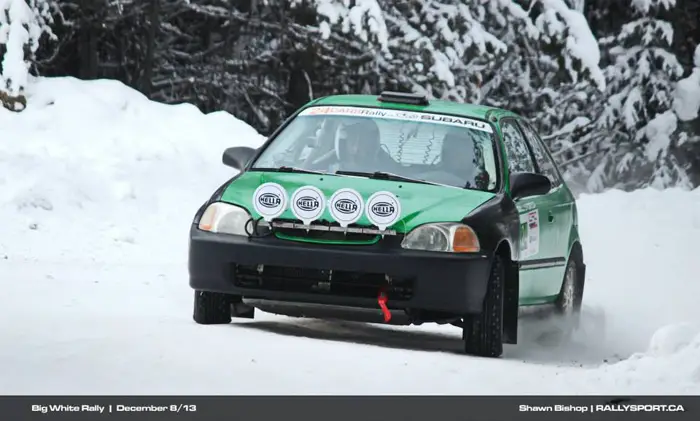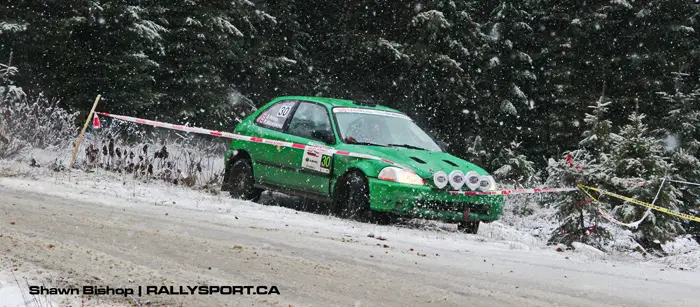 Note: If you are thinking "hey this is a good time to email Dave and ask him to help me win xxx contest" I will totally do it for you if you are capable of putting together an edit like this while being as awesome as Darcy.