In the last eight or so hours one car, and one car only, has essentially dominated my various social media feeds, a car which in every single iteration has turned heads and caused considerable internet uproar.
That car is of course the infamous Kawashima Celica.
First earning notoriety as an unusual drift vehicle back in 2010 the car has continued to change drastically year after year.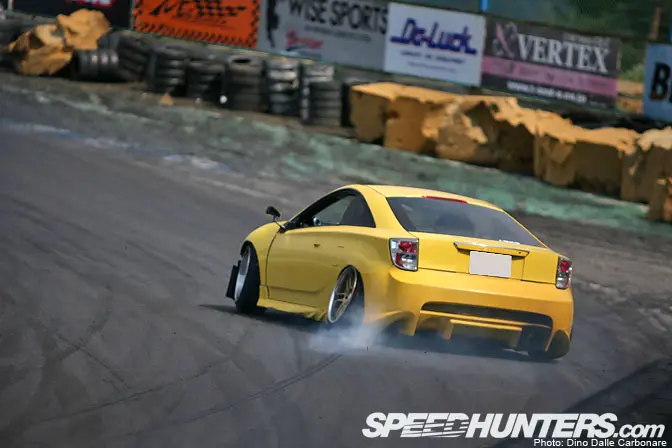 When slid the Celica raised eyebrows not only because of it's FF configuration but also because of the owners interesting methods for achieving the now signature negative camber.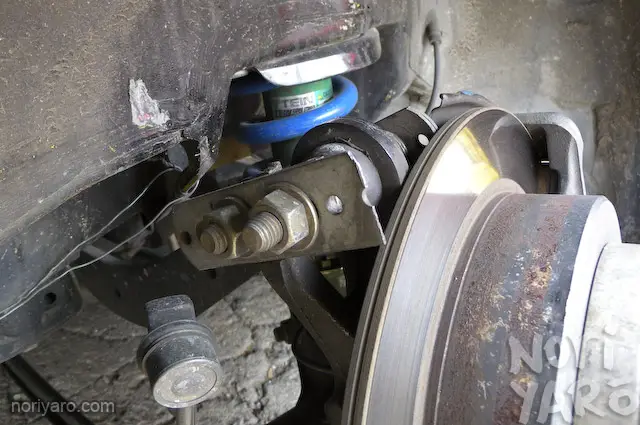 However what really got the peanut galleries (self included) going  was the revision preceding the current, with insane stretch and exposed barrels.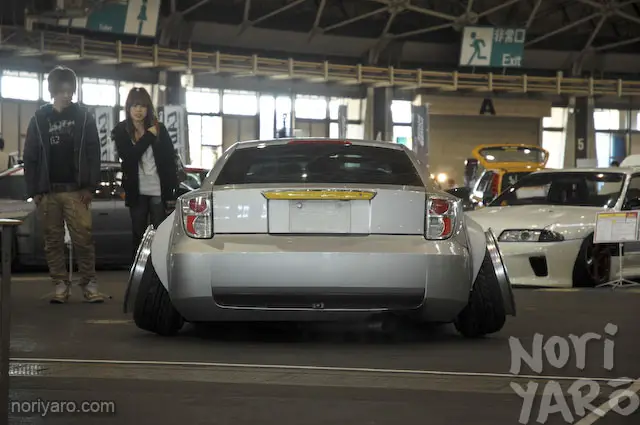 At that point  it was extremely difficult (arguably impossible) to see where the owner was going, and hard to not just assume it was just another person seeking internet notoriety.
Shortly after that particular bout with the internet the car quietly disappeared, that is until a few weeks ago when grainy progress shots started to hit the internet and discussion was restored a new.
In short order people began to wonder exactly what the owner had in mind, and whether or not this iteration would be finished or just remain a talking piece like years previous.
Yesterday, Nori Yaro –who seems to media source closest to the car– released photos of the finished product and true to form it was shocking.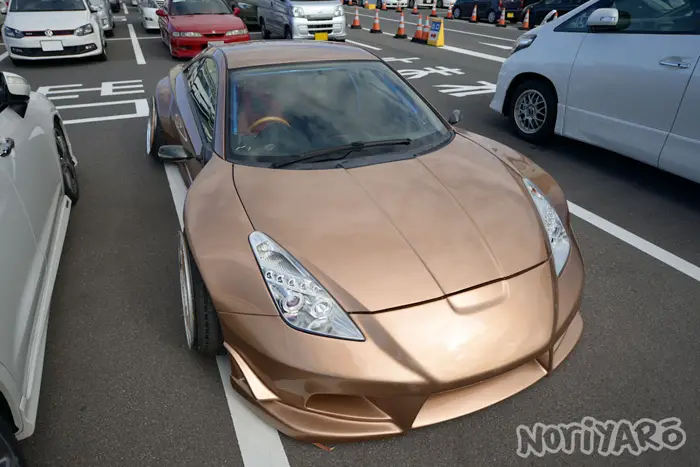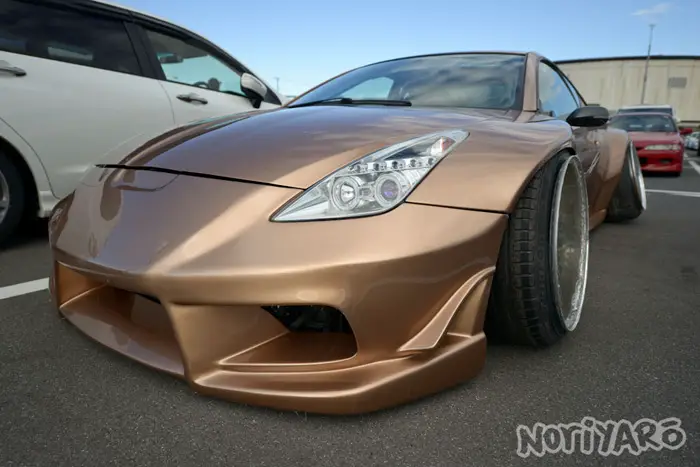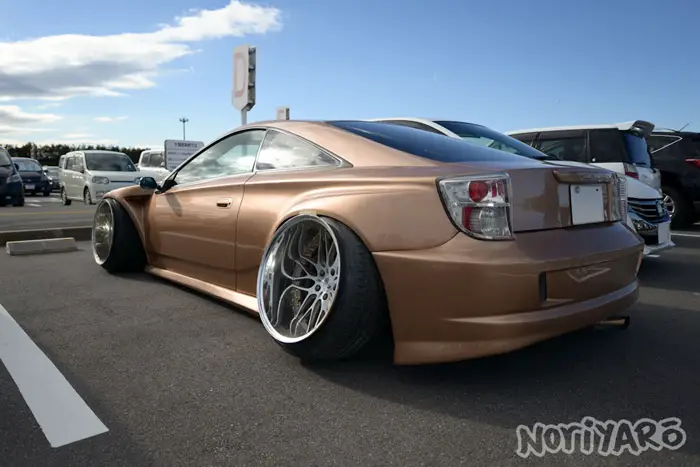 And yet as visually jarring as it is I personally find this to be the best iteration so far because it is the most finished and most polished.
At every other point the car looked like a collection of half thought, half started, ideas but now as outlandish as it may be, the owners vision has finally bubbled to the surface.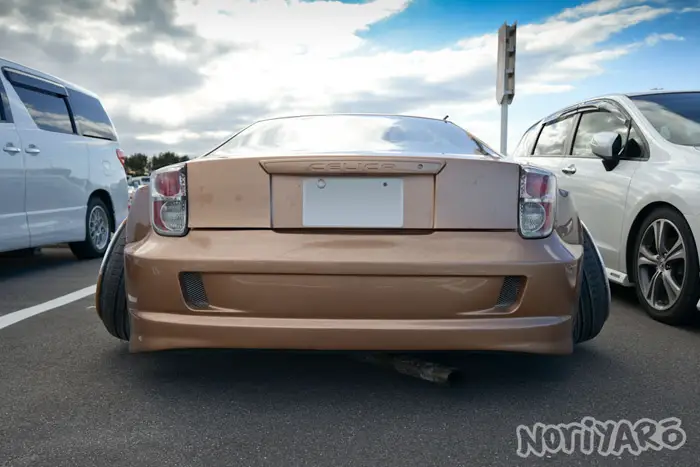 Sure the look is not for everyone but really this car has never been for everyone. It's been exactly what the owner wanted it to be every step of the way.
The question myself and countless others are now asking is what can possibly be next?