While many North Americans are currently drooling over Bismotos 1029hp Honday Odyssey, Australian's are wondering what all the fuss is about since they have been pumping out high horsepower vans for years.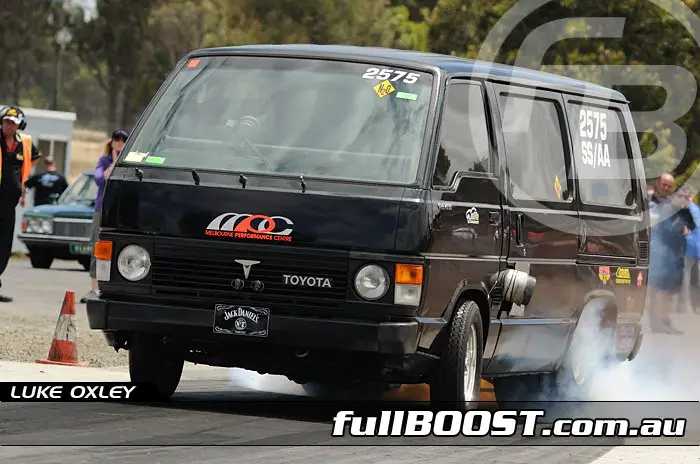 The Toyota Hi Ace pictured above and below has a 383 cubic inch, MoTec fuel injected, dry ice intercooled, turbo, Chevy Lt1 situated underneath the driver.
Mated to a ProTrans built Powerglide automatic transmission, the van could do an incredibly quick, 8.9 second, quarter mile at 154 mph.
Those numbers are not bad for any vehicle, never mind one with the aerodynamics of a slightly deformed tissue box.
Sadly this van has since been parted out, but never fear because this 350 Chevy motived Mitsubishi L300 also calls Australia home.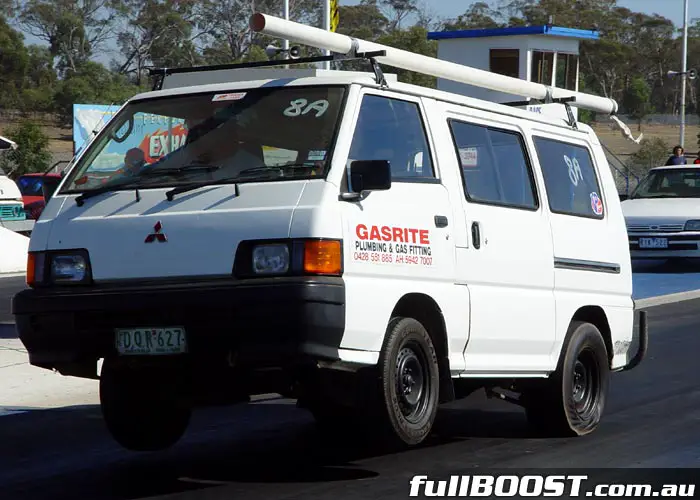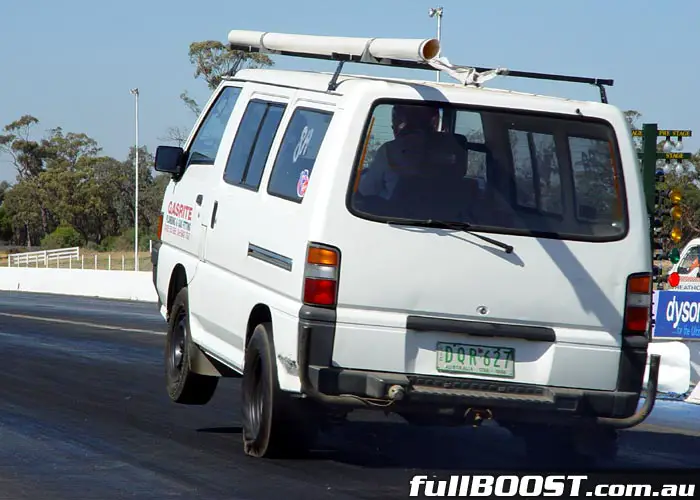 Though it's not quite as quick as the people mover above (10 second 1/4 mile 9 second) actually it turns out it runs 9s, the retention of the door advertising and ladder rack make it quite the sleeper, provided the slicks are over looked.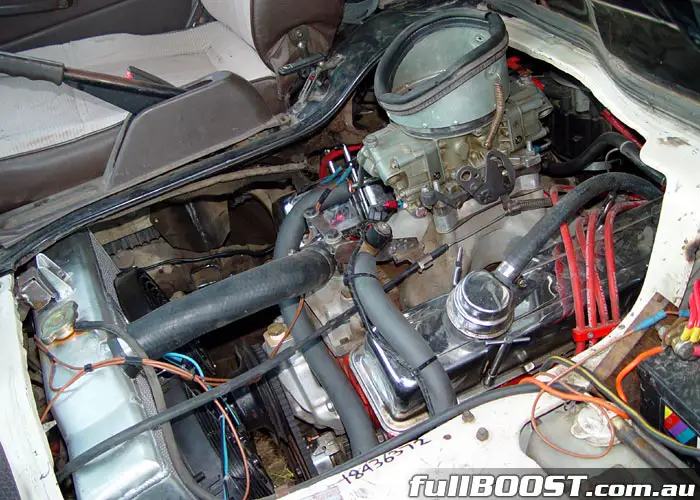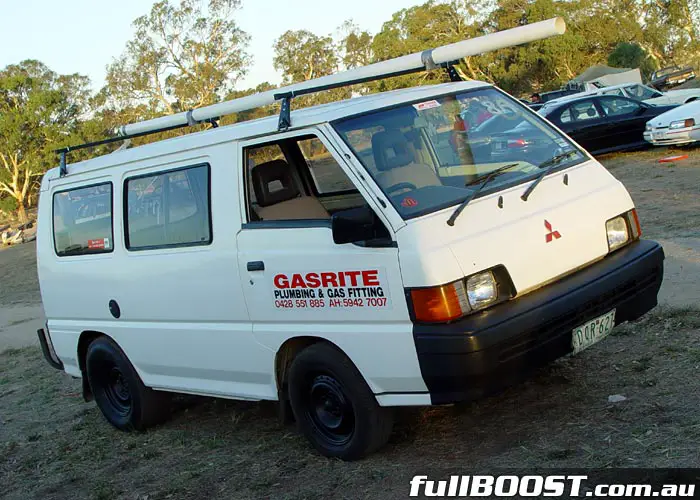 Specifics on the Mitsuibhsi's exact output are a bit vague (the owner never ran it on the dyno) but apparently the car is quite streetable with the owner using it to get too and from work on several occasions.
With vehicles like these literally being the tip of the iceberg when it comes to crazy builds from Australia I really ought to make the trip some day.
More info on booth can be found on fullboost.com.au:
Toyota
Mitsubishi