For whatever reason when I first came across a photo of this R32 I thought it was a Photoshop, or at the very best a very good rendering.
I'm not sure if it was the angle of the photo, the sun flare, or the combination of modifications, but regardless I thought it was fake.
Then I saw these photos by Ian S and realized the car was real, and that I had suddenly become overly skeptical.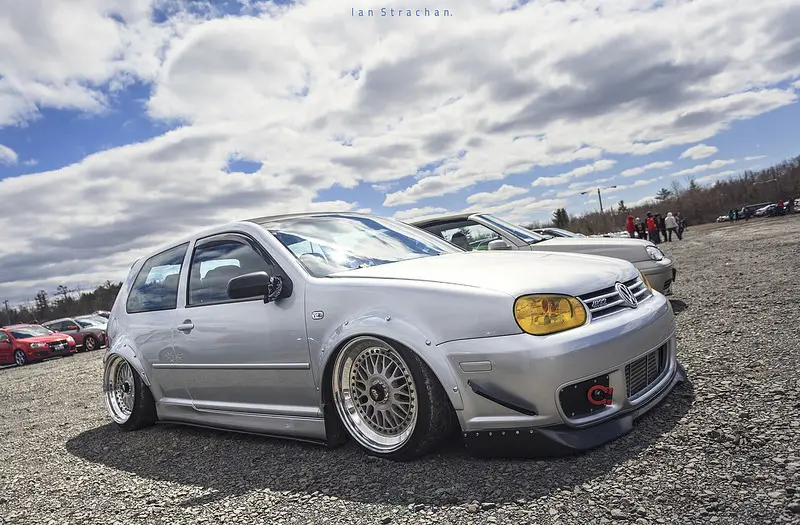 With an obviously Motorsports inspired look this car stands out fairly significantly among the sea of similarly styled MKIV Gofs and R32s.
Personally I could do without the canards, but they do work well with the the lip and fog light covers.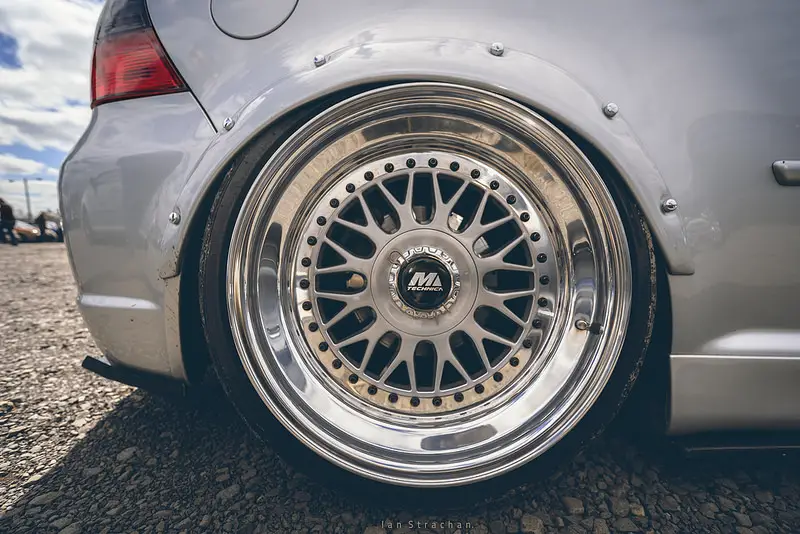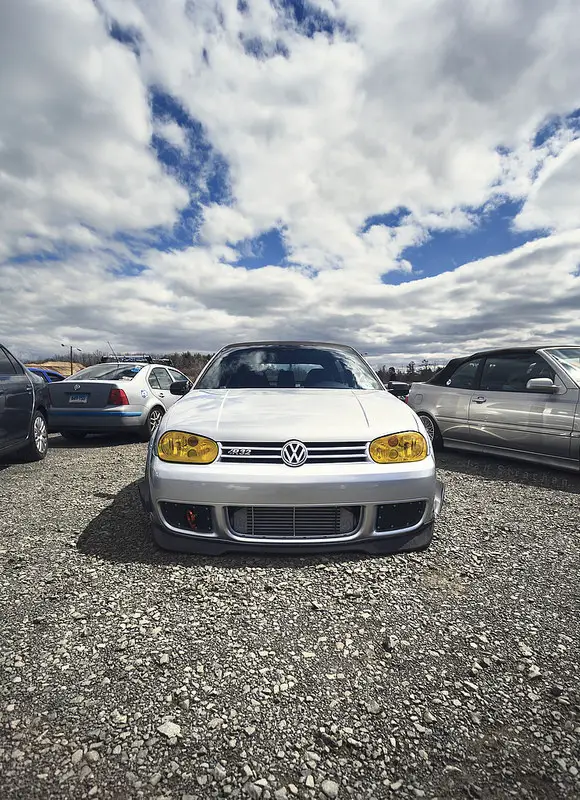 Photo Credit: Ian S.