Just like the two years previous, this year's Importfest coverage will conclude with a showcase of the cars my friends so generously showed under Stance Is Everything for 2014. Since 2012, when Importfest was first kind enough to carve out some floor space to the site, I've tried my best to arrange a variety of vehicles that not only represent the breadth of content here on the site, but also bring some diversity and uniqueness to the show.
Usually this all comes together pretty well but for a variety of reasons 2014 proved to be a bit of a challenge.
At the time I was first approached about the six spots Importfest had open my son Ash had just entered this world and cars were literally the last thing on my mind. Fast forward a few months and I come to realize that three of the people who showed last year were out due to downed/sold vehicles, weddings, or other personal commitments.
Once I got a bit of time to ponder how to fill those empty spots my car got destroyed opening up yet another spot to fill while my focus was again shifted elsewhere. Amidst all the chaos and items vying for my attention I briefly considered giving away all six spots and regrouping for 2015.
Thankfully my friends simply wouldn't let that happen and thanks to the five gentleman below things really came together for 2014 and I think that this year may have been the most diverse thus far.
For those of you that didn't attend (and those of you that did) here is this year's lineup!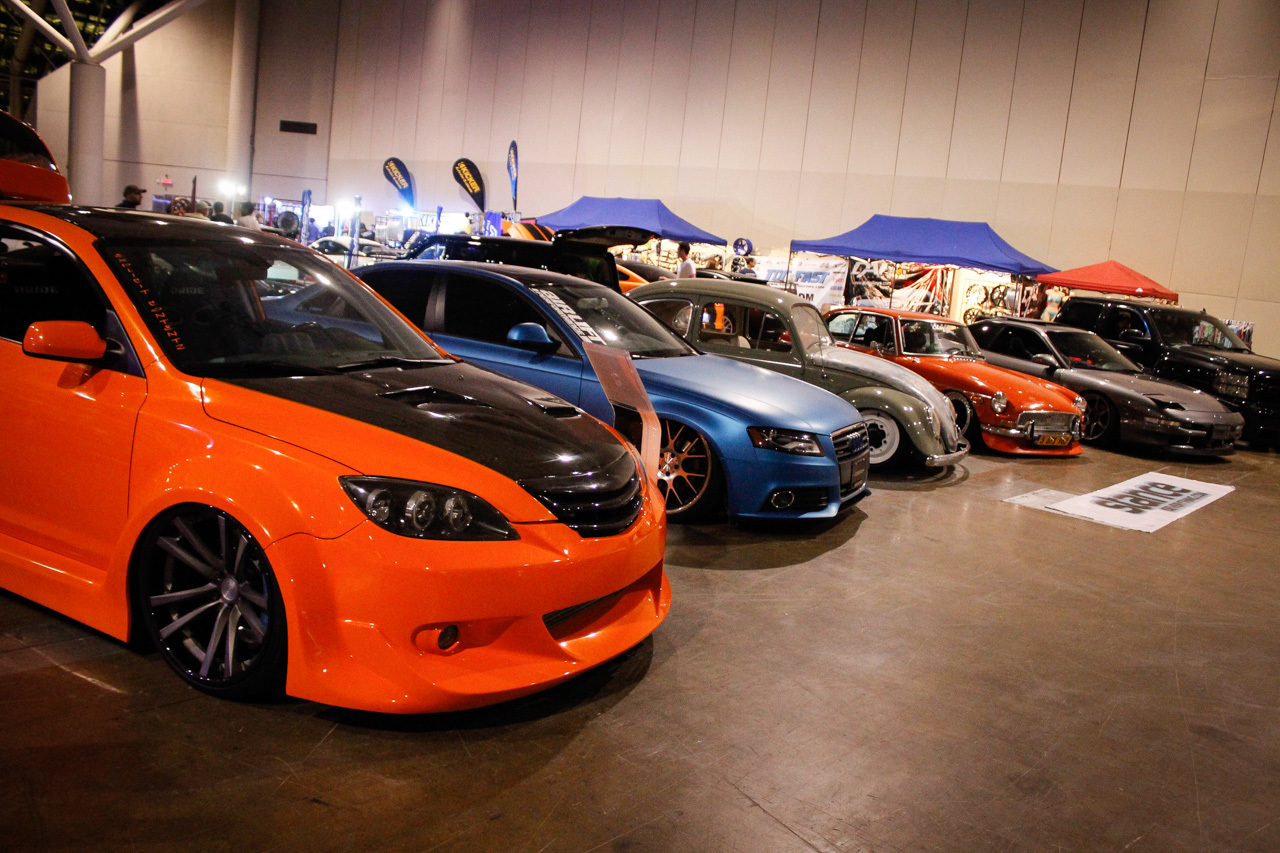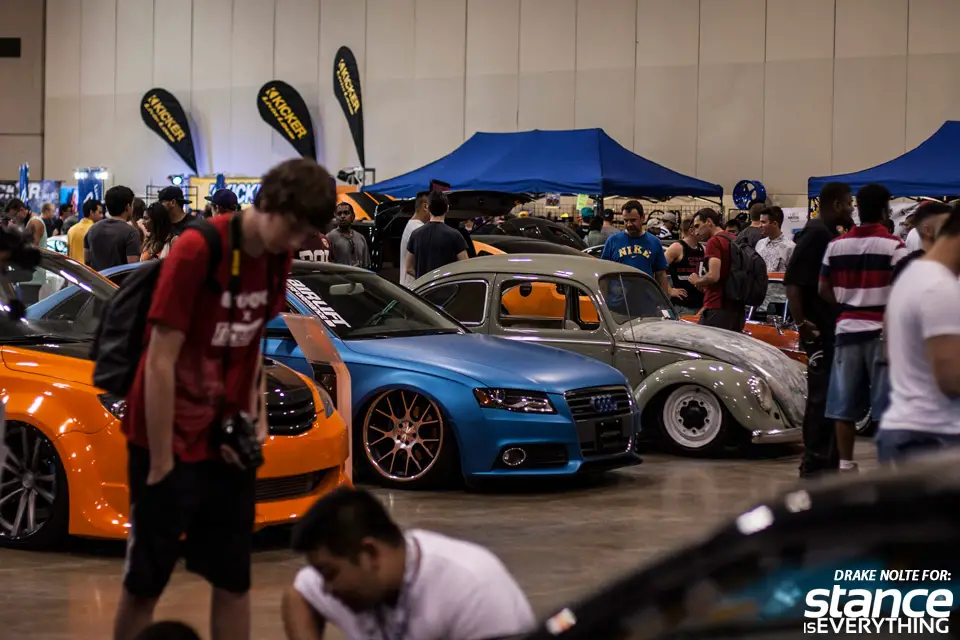 Ty's Chevy Silverado
I honestly can't thank Ty enough for all the help he was able to provide with my car accident situation, and here he was helping me out again at Importfest by not only bringing his truck out but also convincing Erik to pull the trigger and sign up along with him for this year's show.
A truck has always been a must have at any Stance Is Everything Importfest booth and for those not intimately familiar with the Silverado platform Ty's truck is incredibly low for a static truck of this size.
Seeing this thing move around so close to the ground is a site to be seen, and the up-sized OEM replica wheels suit the otherwise all black truck perfectly.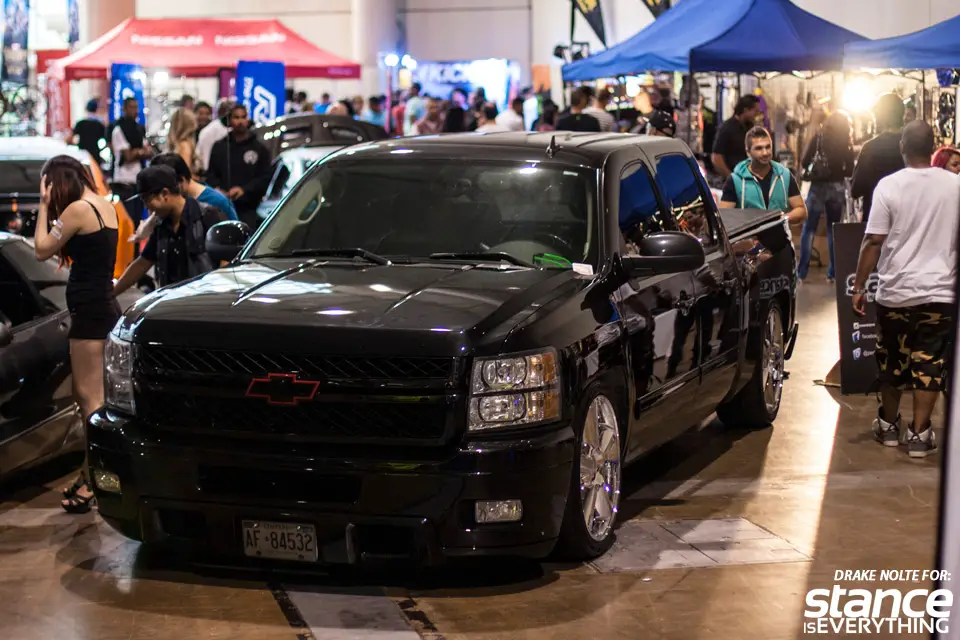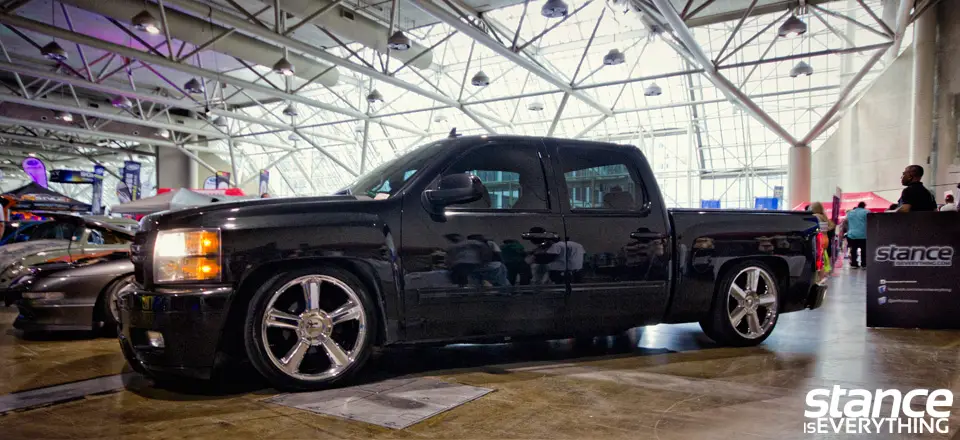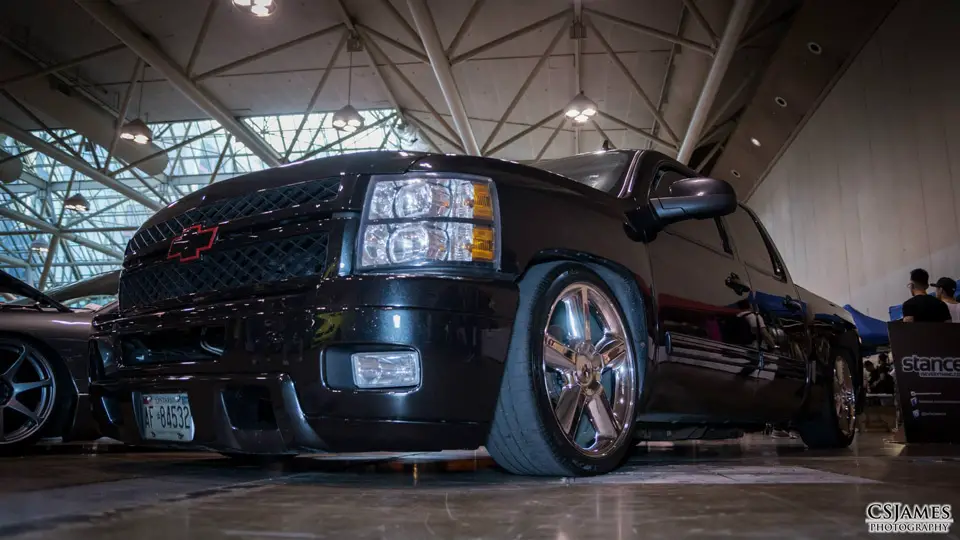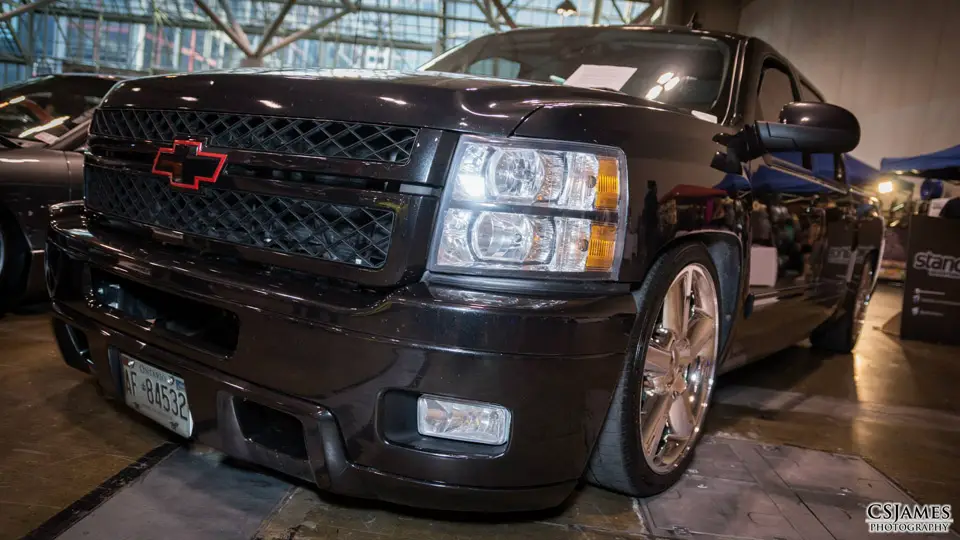 Erik's Ford Probe GT
After being sidelined with a blown motor Erik brought his turbo Probe GT back to Importfest for 2014 with a new set of wheels and a healthy heart. Up until the day of the show I wasn't actually sure which of his two cars Erik would roll up in but I'm glad it was the Probe.
His Saab is a great looking car, and an equally unique platform, but seeing people's reactions seeing a tastefully done, boosted, Ford Probe is pretty novel.
It's a car that is definitely one of very few.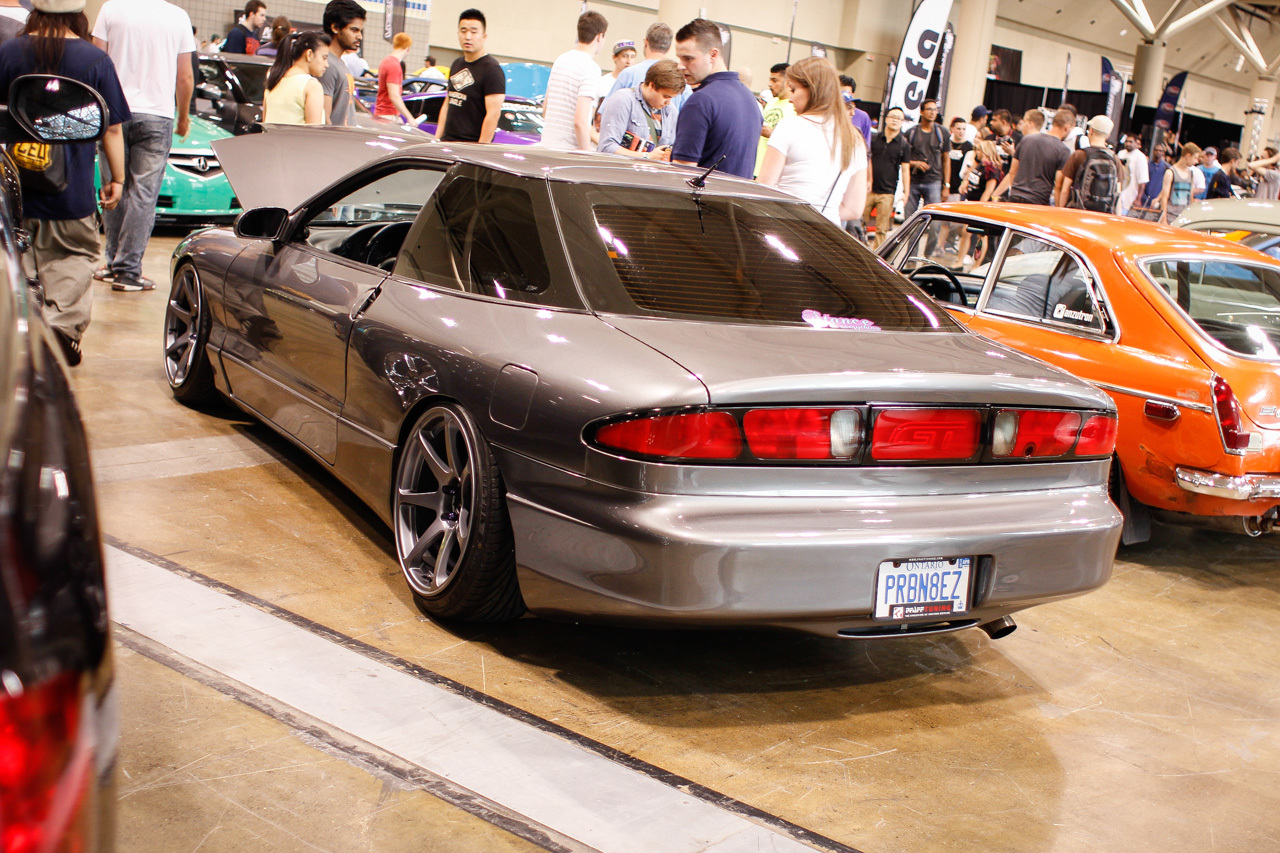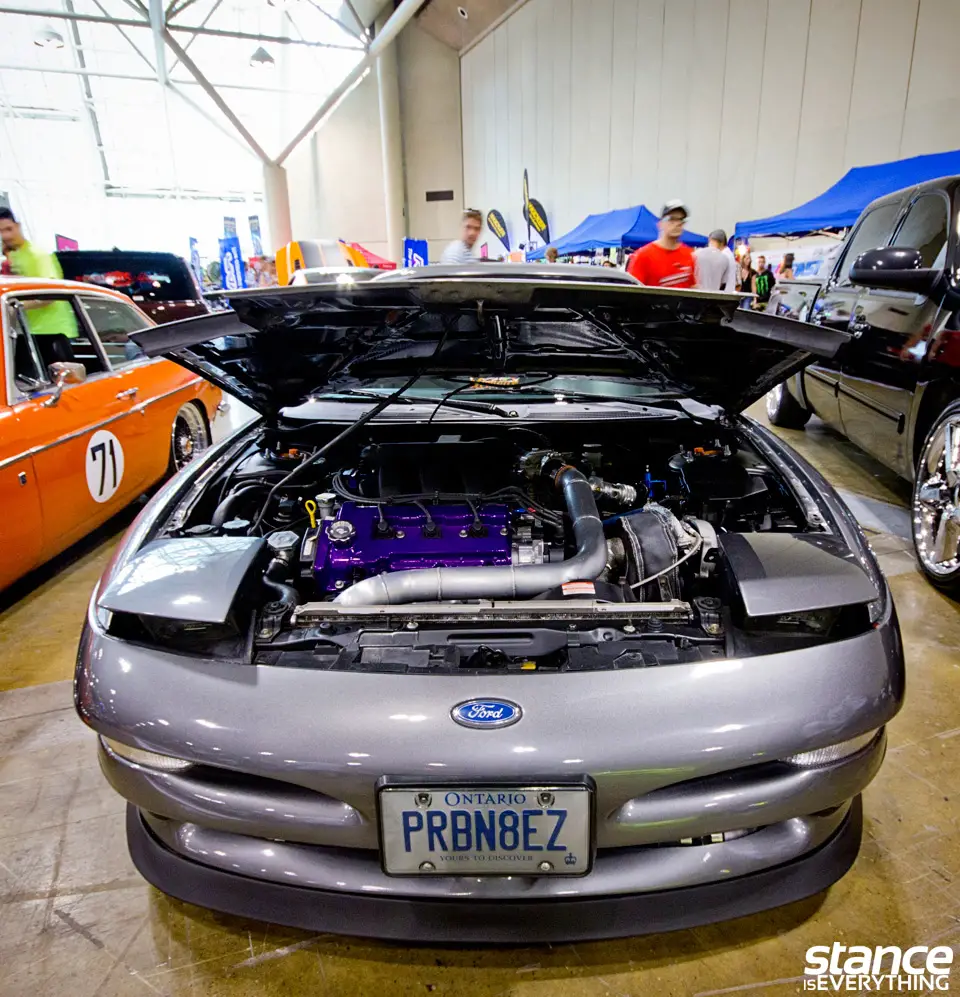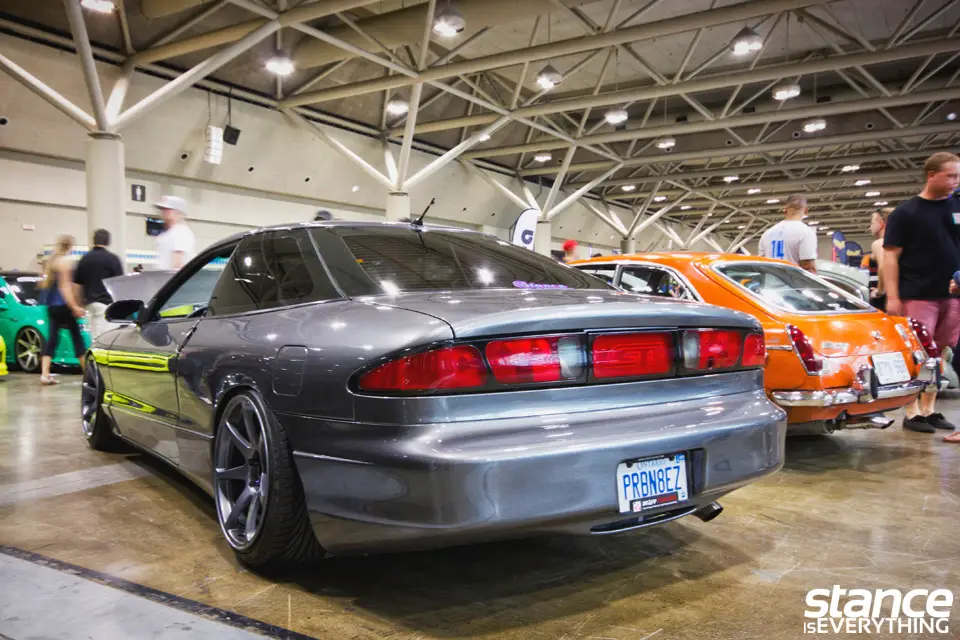 John's Turbo Widebody Mazda 3
John was actually the first car officially signed up this year, and the original plan was to have our cars side-by-side to showcase just how wide his 3 actually is. This of course couldn't happen after mine got twisted, but it was still an honour to have John's car show under SIE because it's one of the most memorable Mazda3s in the area.
The car is also on it's victory lap since it will either be sold or parted before the year is out.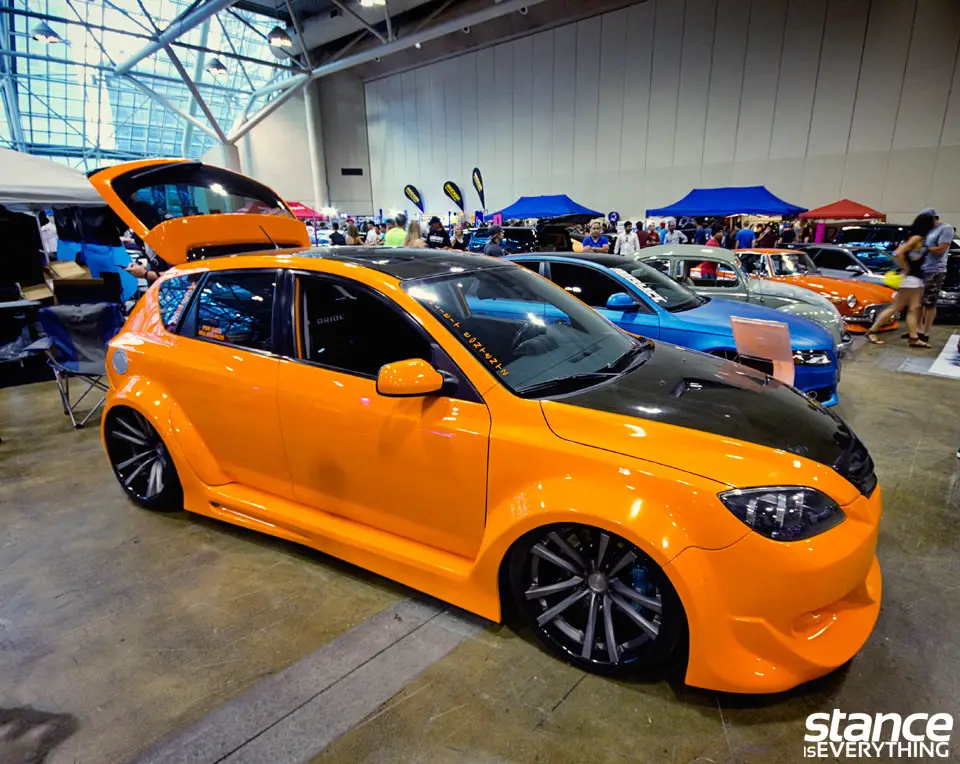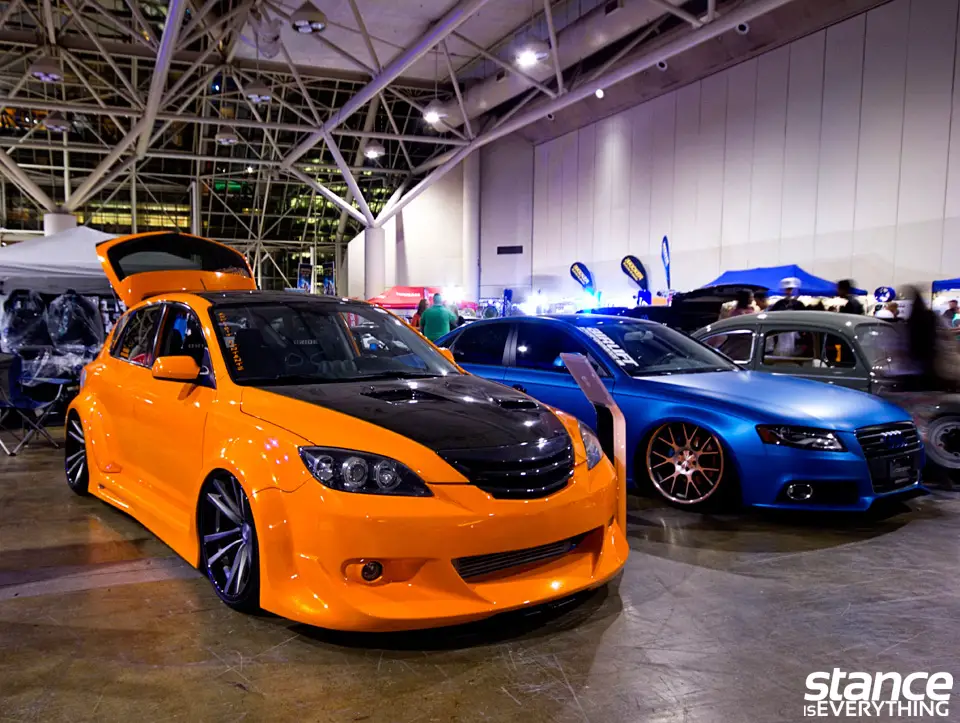 Taylor'd Customs Audi A4
Blair brought his A4 back for 2014 with the new 3M wrap done by Street Dream Auto Sports and people absolutely loved the car, something to be said about the power of a German sedan laid out on bags.
I'm sure if people knew how well this car drives they would only fall further for it.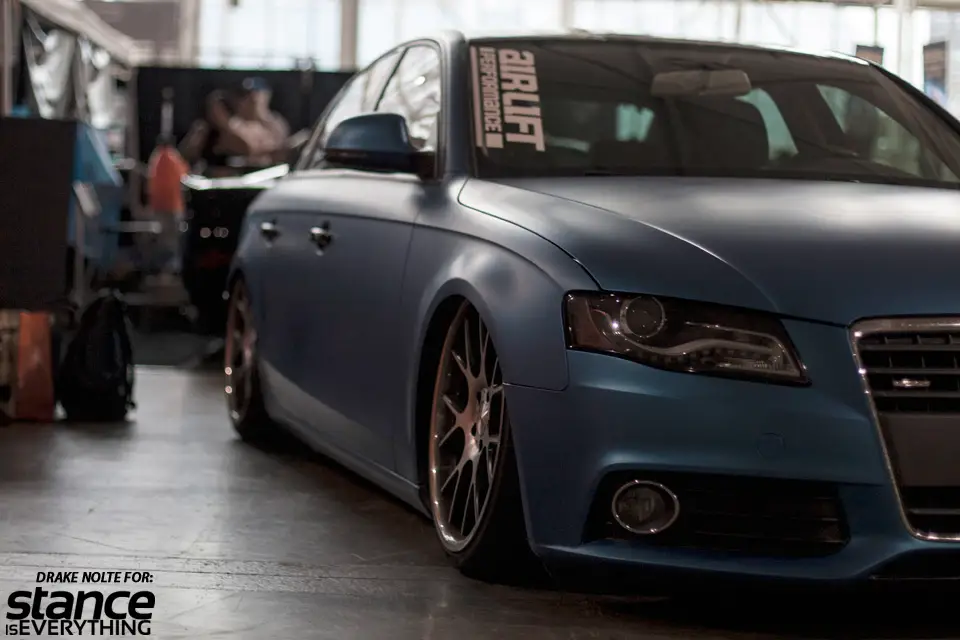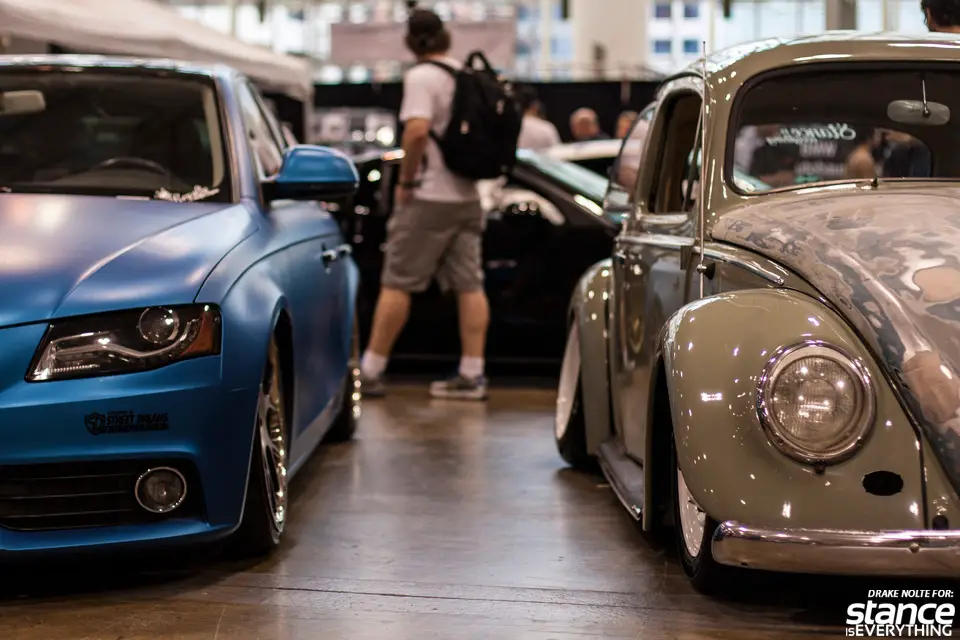 Taylor'd Customs Beetle
In addition to the Audi Blair also brought out his static Volkswagen Beetle, a project he's been working on since the beginning of the year.
Filling the shoes of Luke's Beetle from last year is no easy task but the Taylor'd Customs Beetle project managed to do so with ease. People simply couldn't get enough of the unique green beetle sitting millimeters from the ground over widened white steelies.
Clean and low, I don't think it's a stretch to say that ones again the people's car was the people's favorite at Importfest 2014.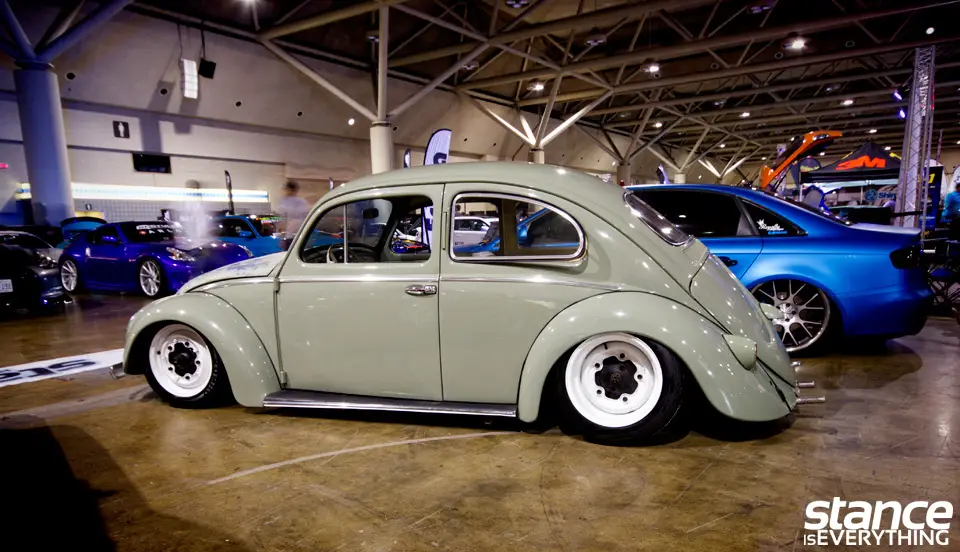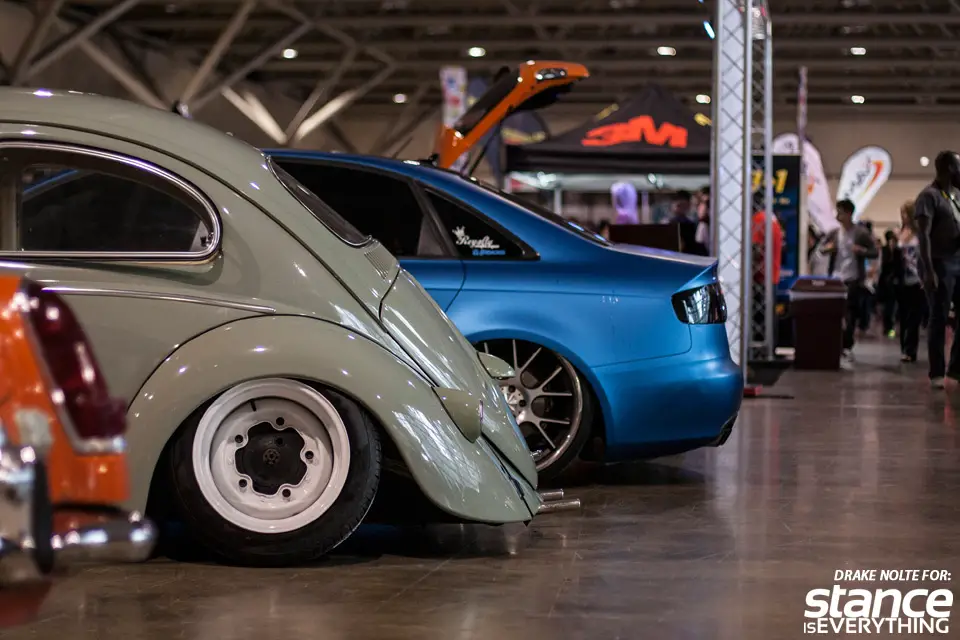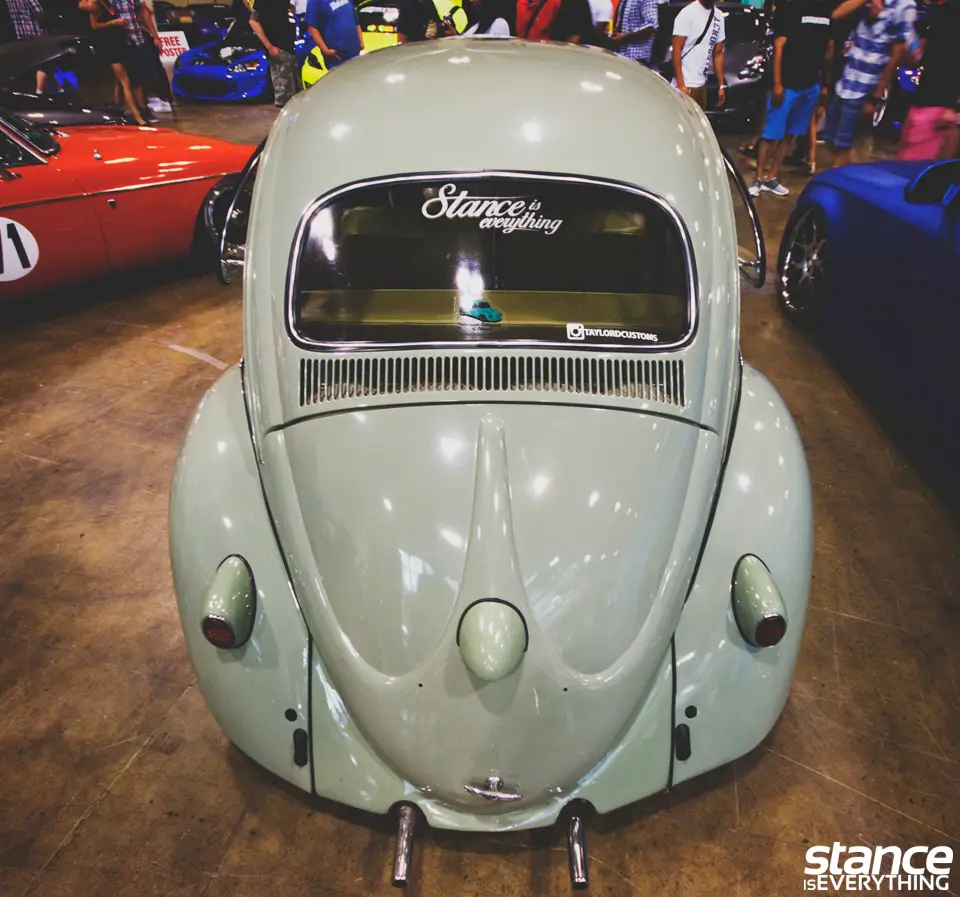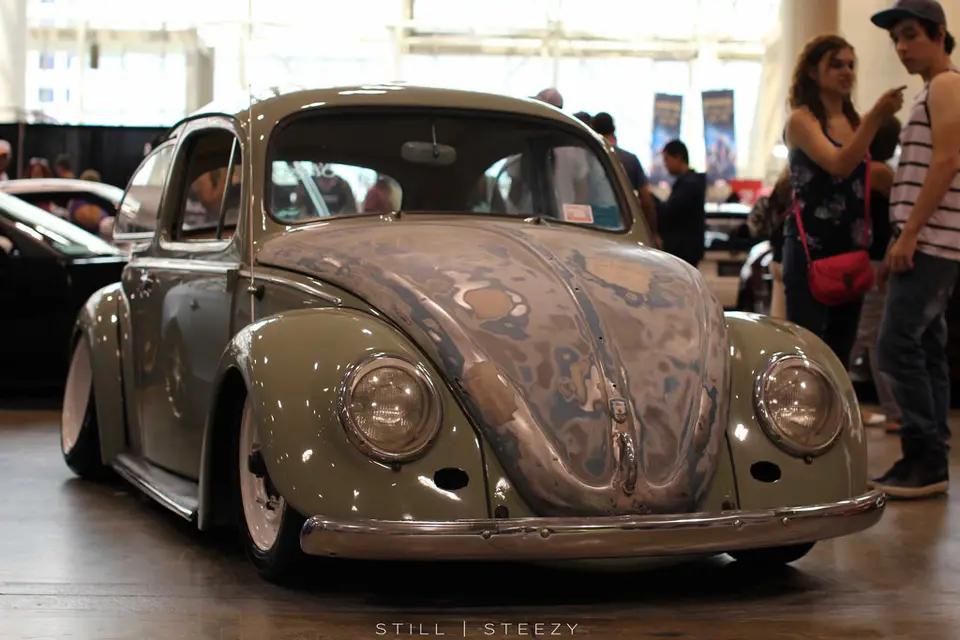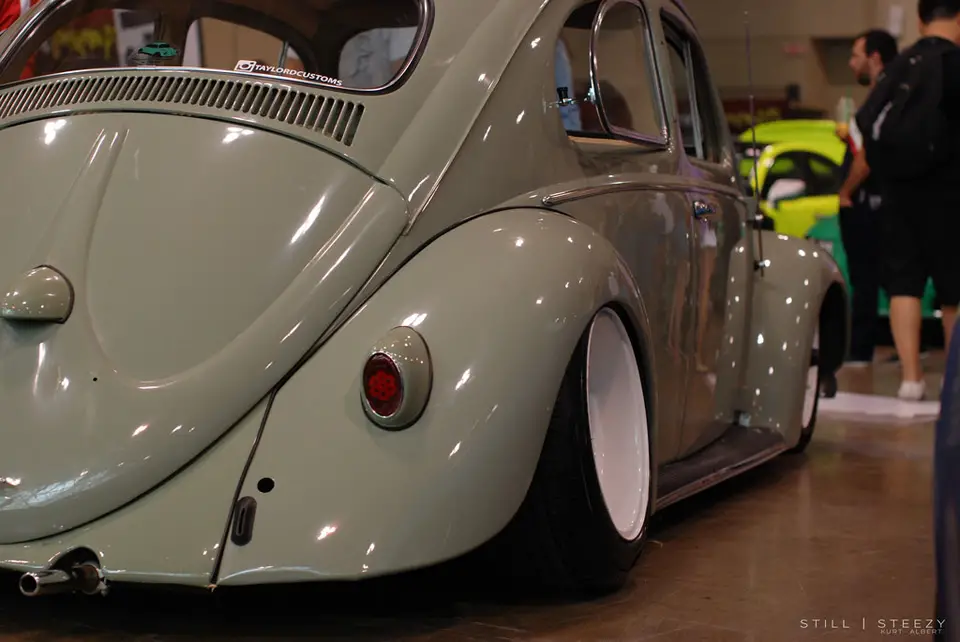 Rob's MGB GT
Every year I like to have one 'hail Mary' car at the show. The hail Mary car is a vehicle that I'm never quite sure if the owner would be interested in bringing, or one that the show organizers would traditionally accept. In 2012 it was Blair's 57 Chevy Pickup, last year it was Luke's Beetle, and this year it was Rob's 1971 MGB GT.
When I saw this car at Fitted for the first time I was an instant fan so as soon as I knew I had an opening I asked Rob if he was interested in filling it and to my excitement Rob responded almost instantly with an enthusiastic yes. The Importfest staff must completely trust me now because they didn't even question the inclusion of Rob's car in the show.
Parked next to Blair's Beetle Rob's car was quite a hit and a car nobody would have never expected to see on the Importfest show floor.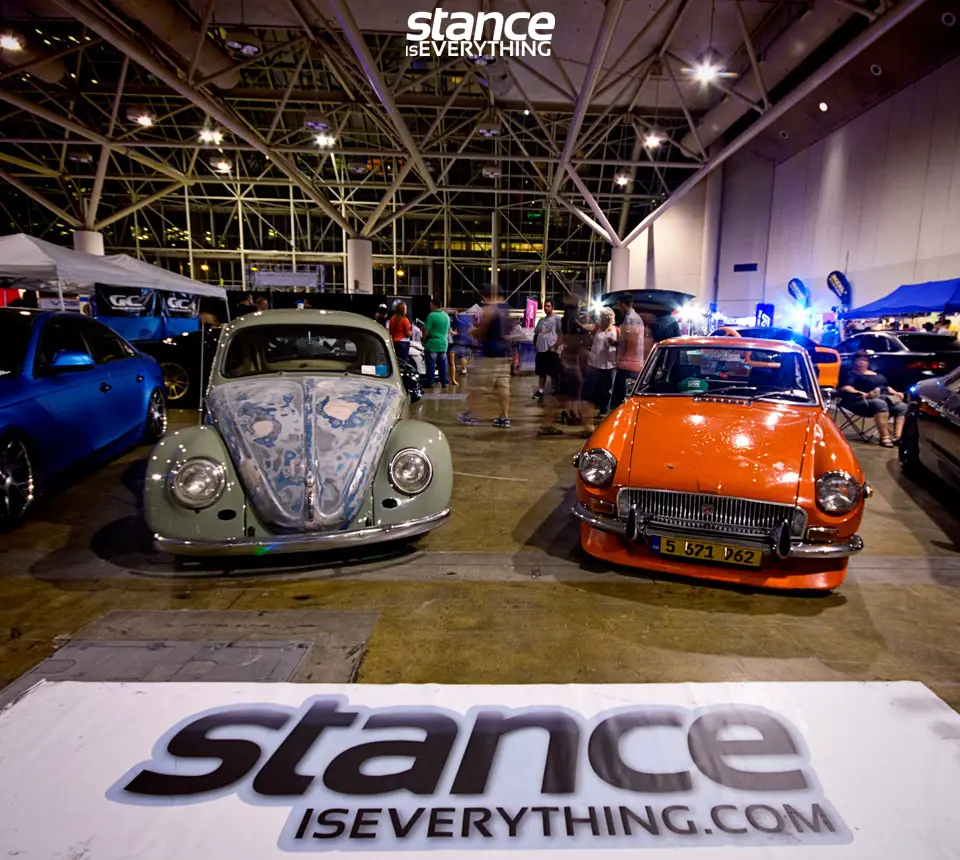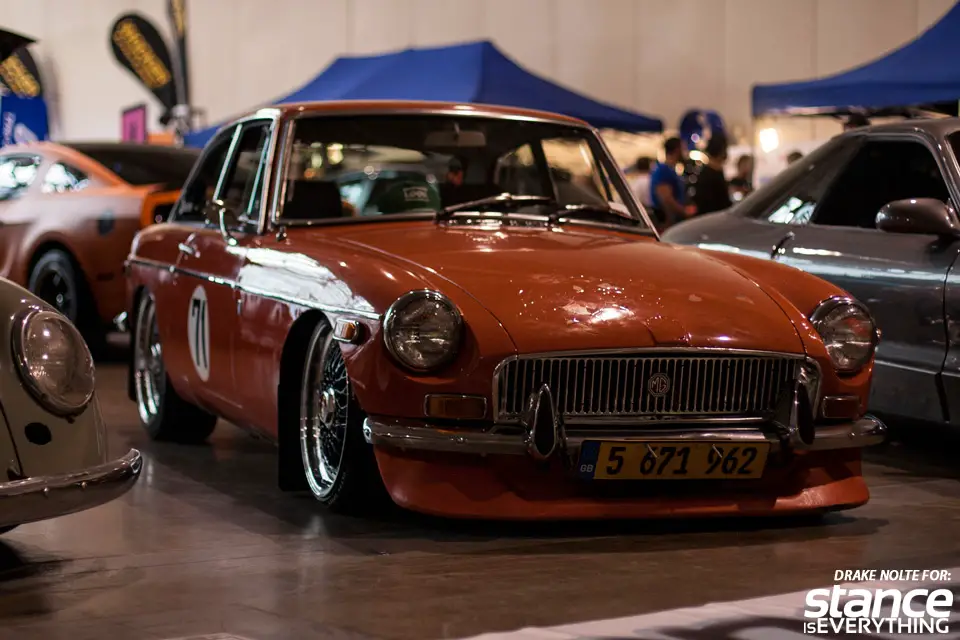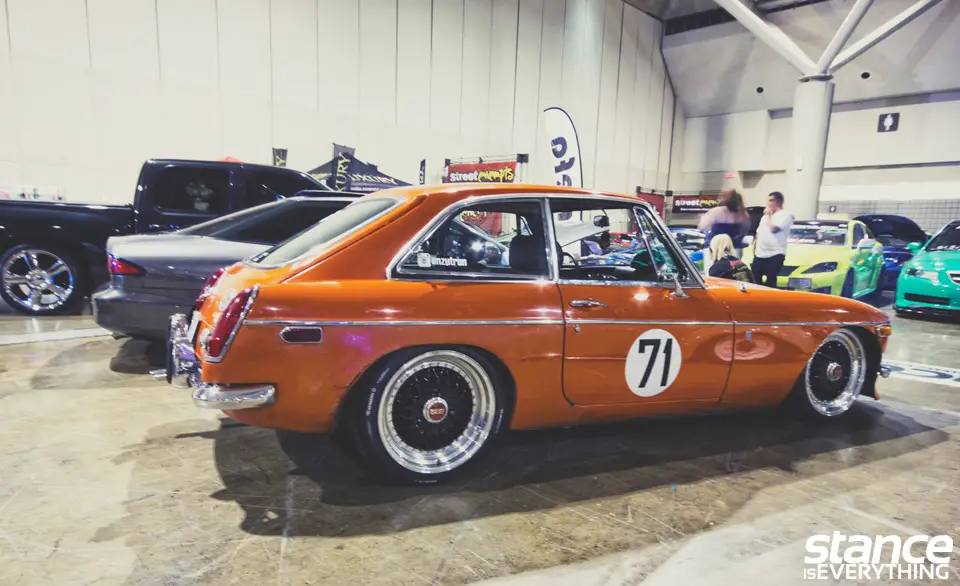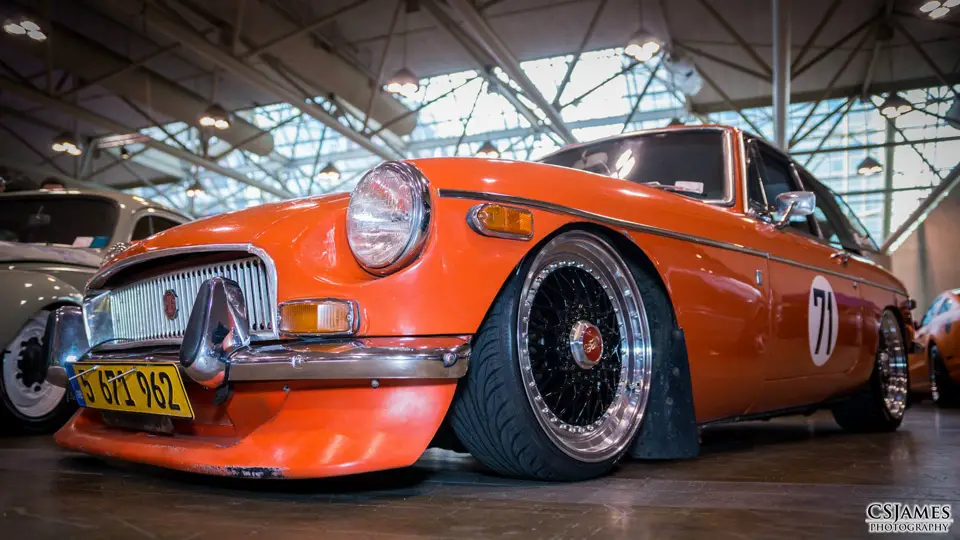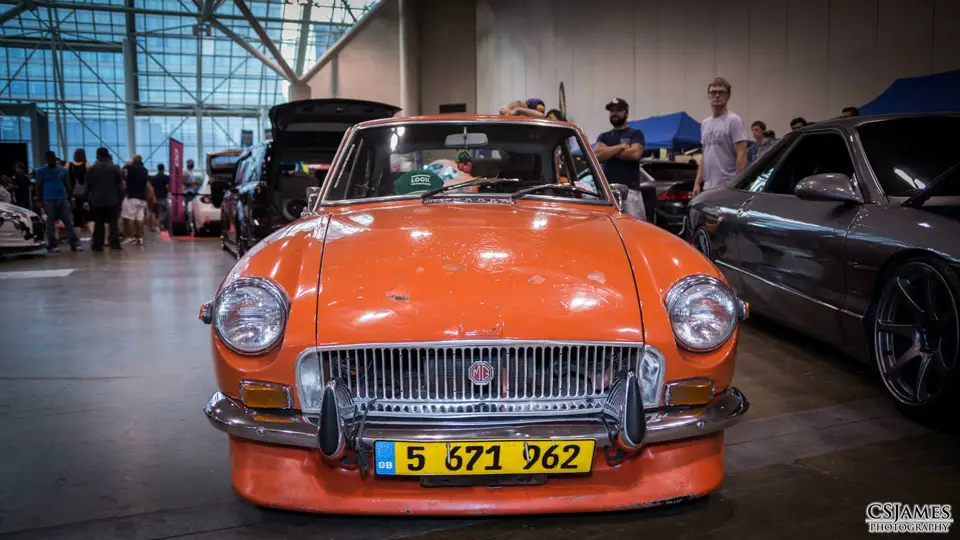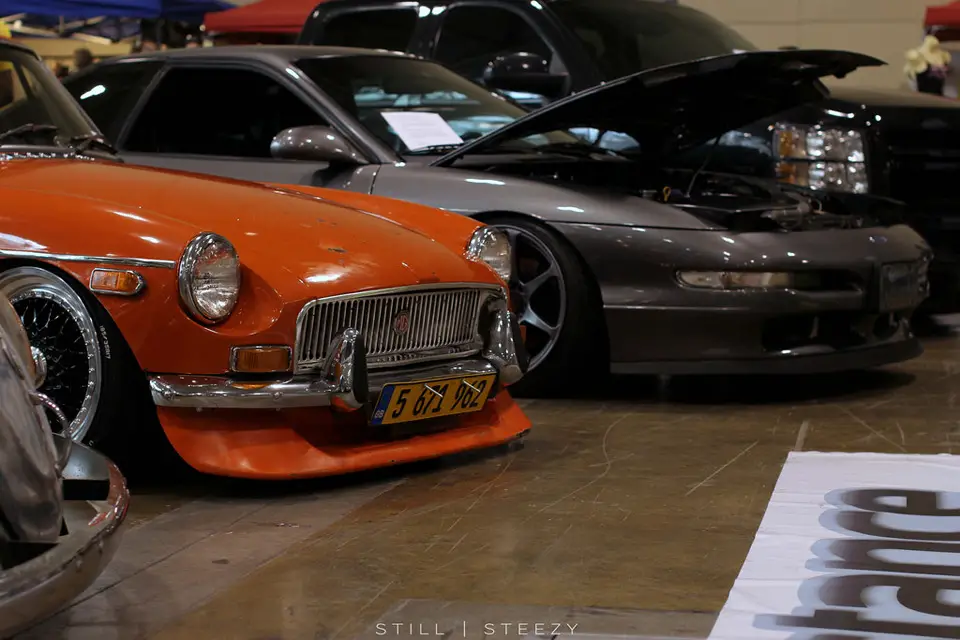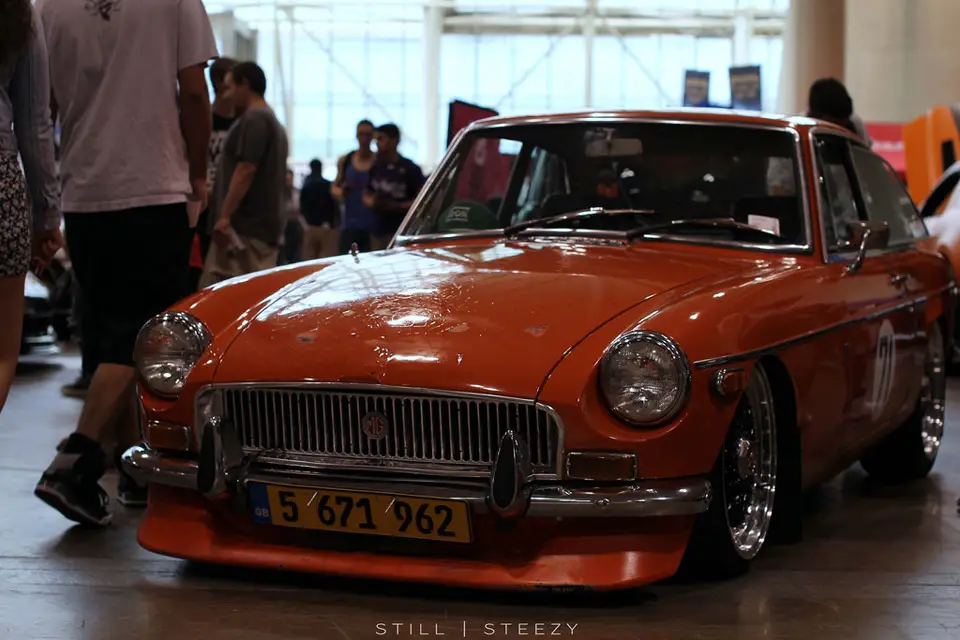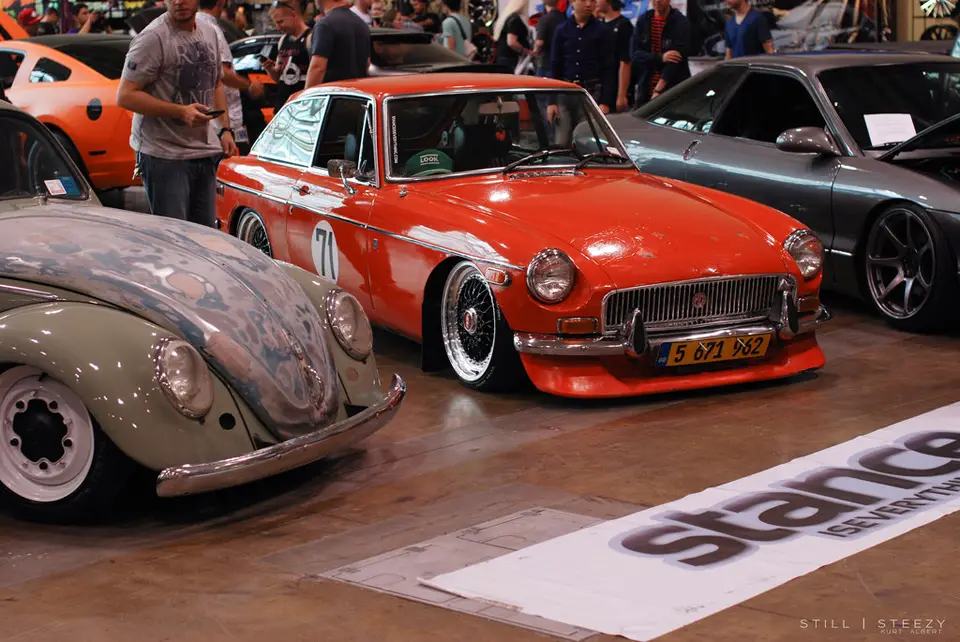 Huge thanks to Blair, Erik, John, Rob and Tyler for representing the site this year and being so easy to work with in what has been a pretty eventful summer for myself.
Another thanks to Rob for unintentionally timing the release of his CSCS/Importfest mash video with this post:
If you're on the west coast Importfest Vancouver takes place this weekend! Hit up Importfest.com for more info.