Fitted Lifestyle has been on quite a run since their first incarnation as Stretch & Poke. Growing from a small parking lot meet, to a bigger parking lot meet, then switching gears to an approval based show and growing further still they've got a serious head of steam behind their series of events.
For 2015 they sent the bar to the sky and hosted a show at their largest venue yet, Ontario Place.
Located minutes from down town, and backed by the famous Toronto cityscape, Ontario Place is a unique venue and one that Fitted can lay claim to occupying first for a car show.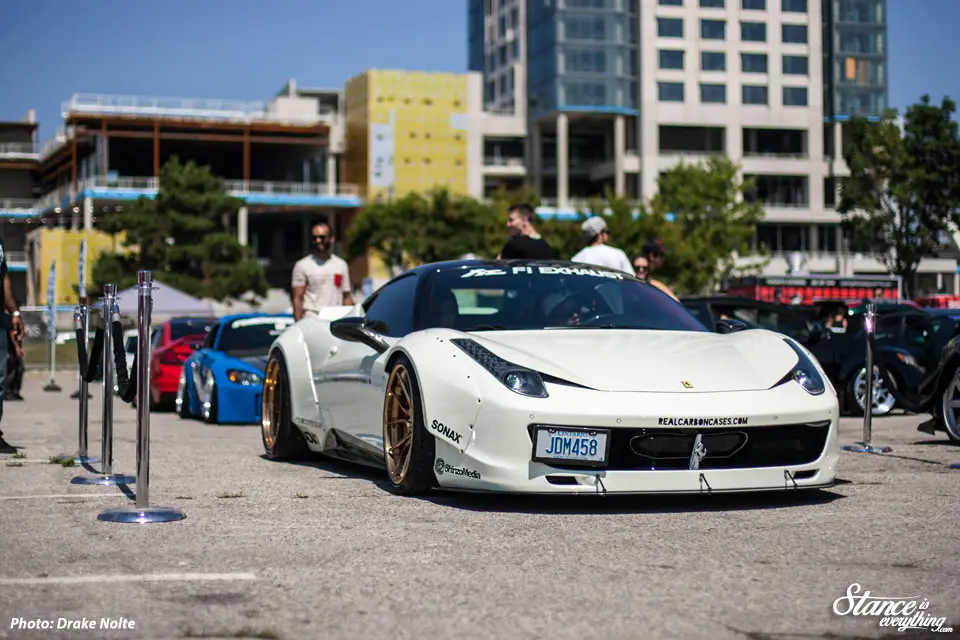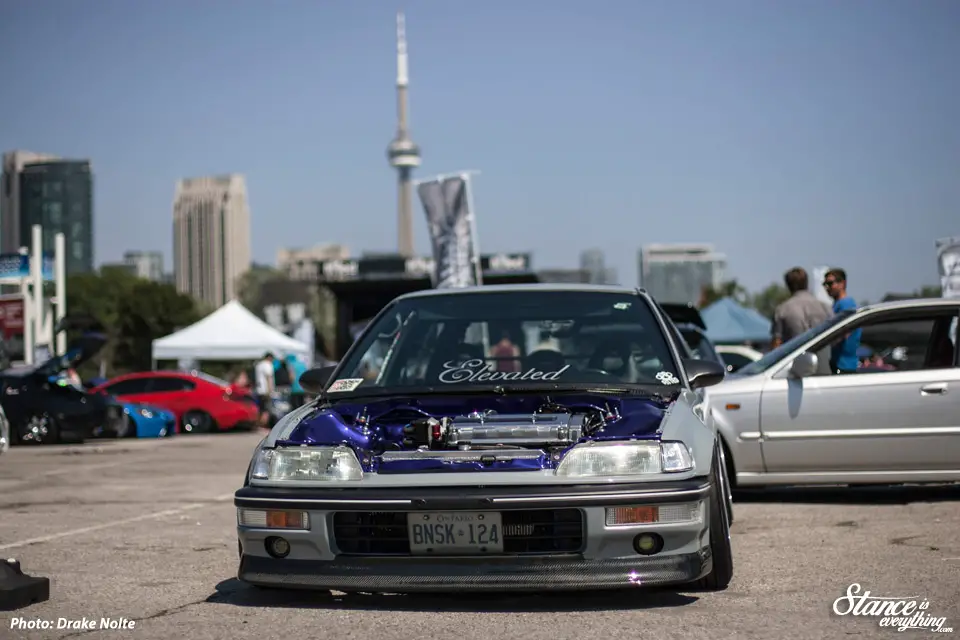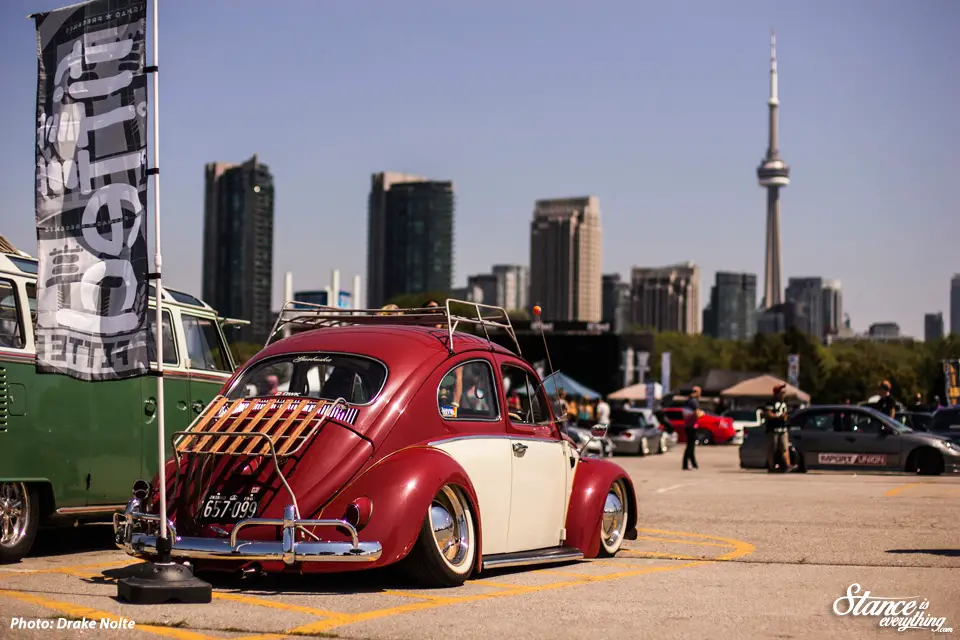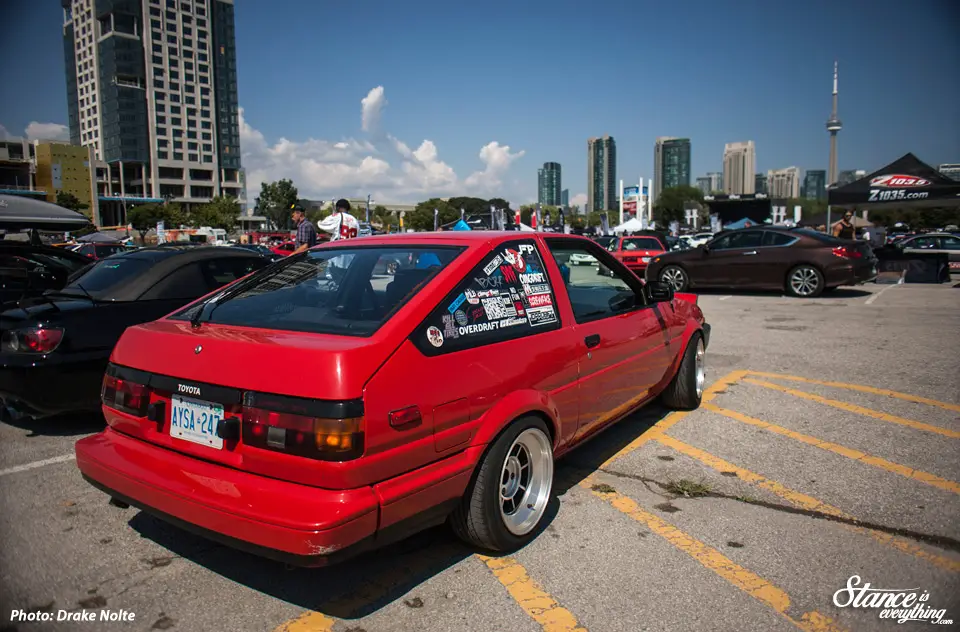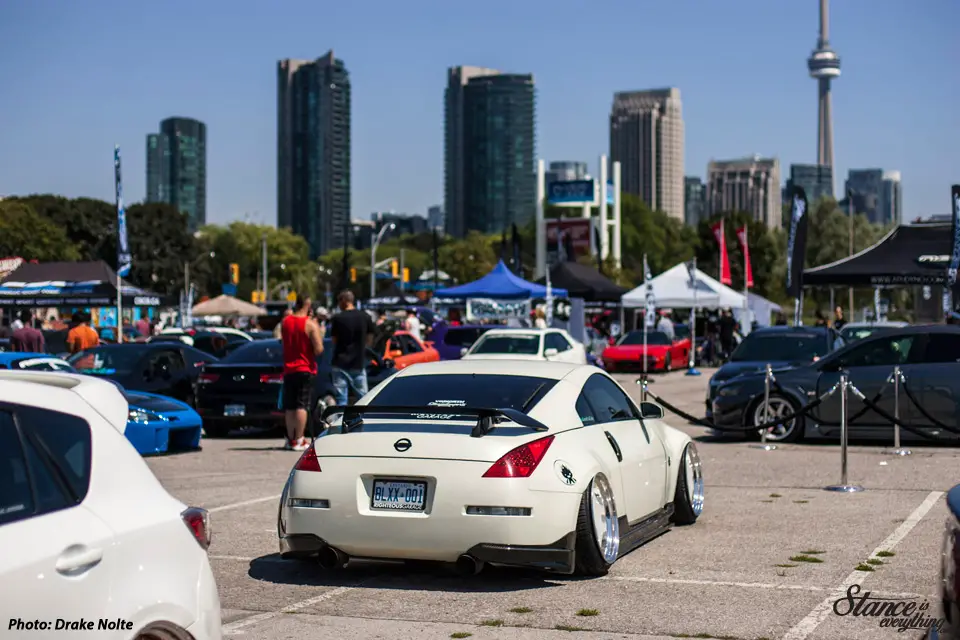 This Fitted stop had all the bonus attractions (food, music, vendors and r/c car drifting) of their usual venues with the addition of a giant main stage that featured a live dj.
While I was about two hours north of the venue covering the Jalopy Jam Up (coverage next week) Drake Nolte was at Fitted for as long as he could bear the heat and came back with a great set of photos.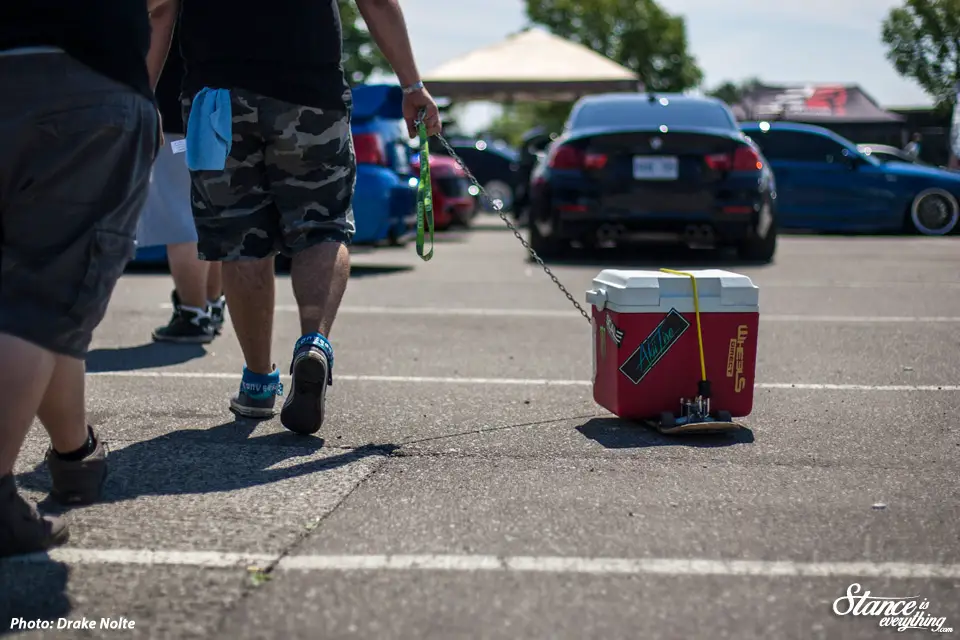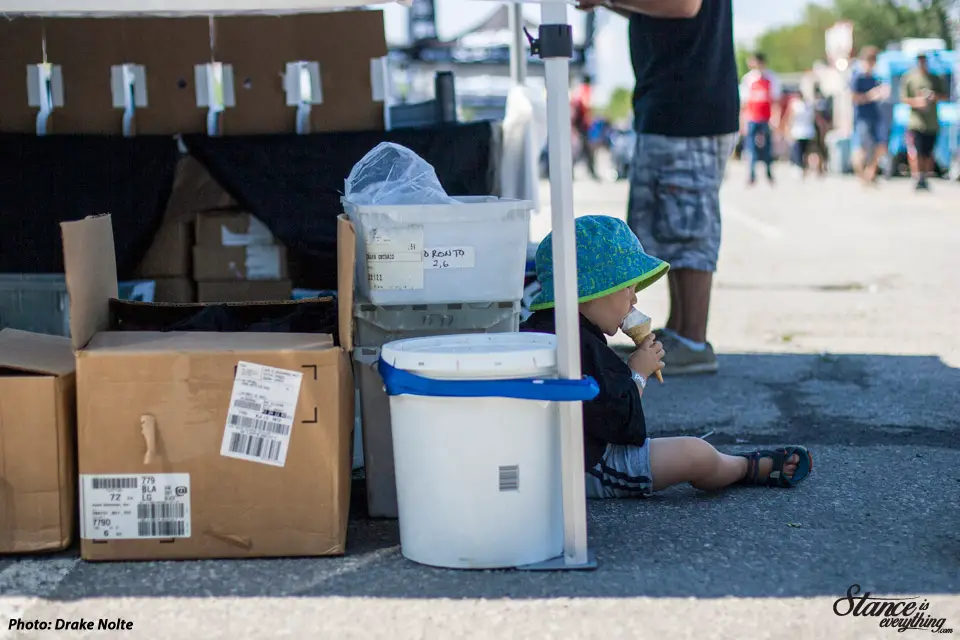 To start thing's off we've got perhaps Toronto's most famous current car, @jdm458's Liberty Walk Ferrari 458 Italia.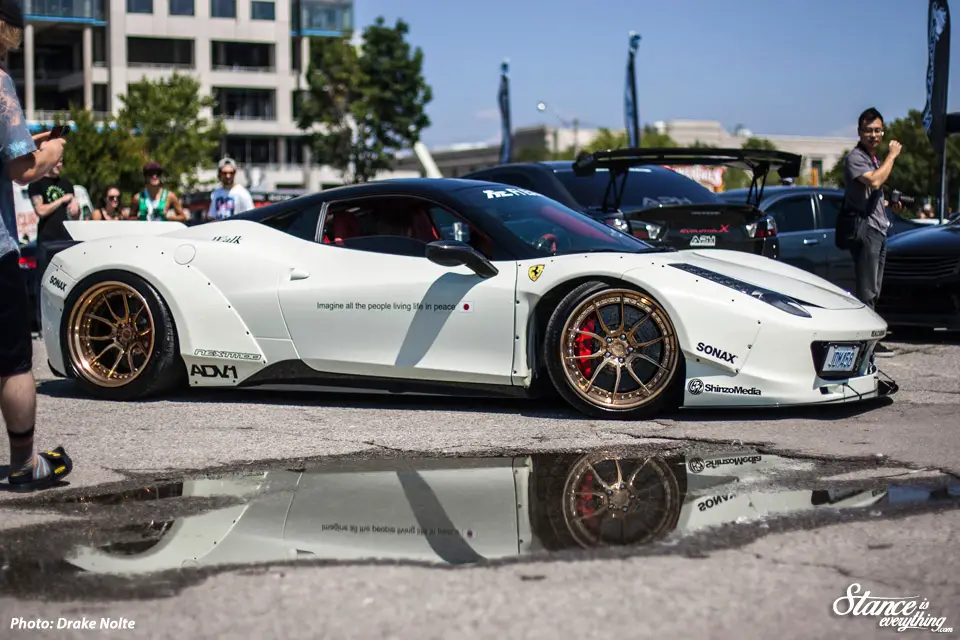 I've still yet to actually see this car in person but it is currently one of the most talked about vehicles in the city and one of 3 Liberty Walk 458s in Canada.
Not to be out done  the exotic crowd VIP enthusiasts rolled in numbers to Ontario place. Case in point this VIP Styled Previa.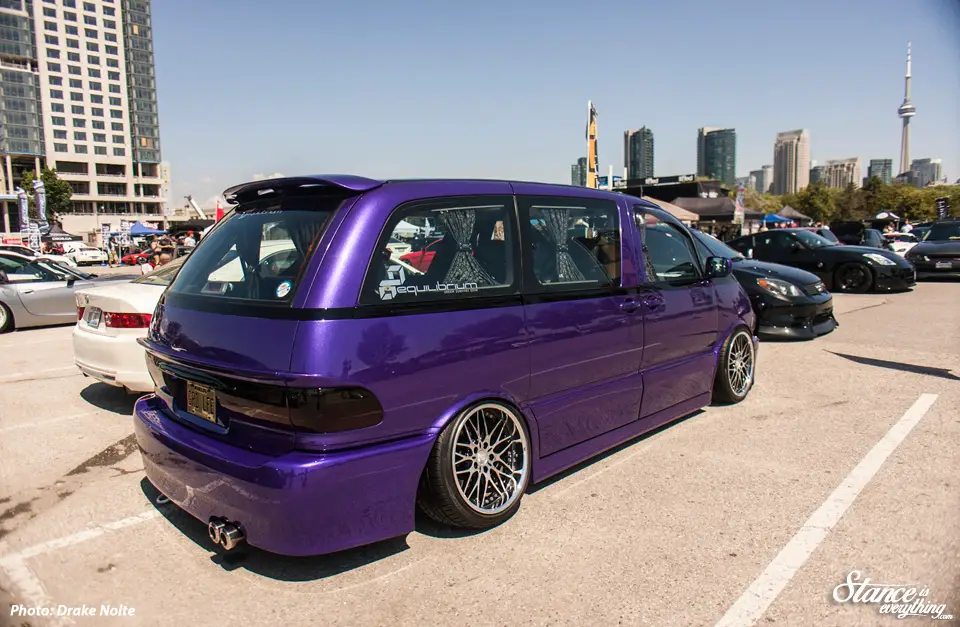 The Leon Hardiritt Bugel wheels under this van previously belonged to local Liberty VIP member Aidan Borges, and on the topic of Liberty VIP they reminded everyone just how big they do things.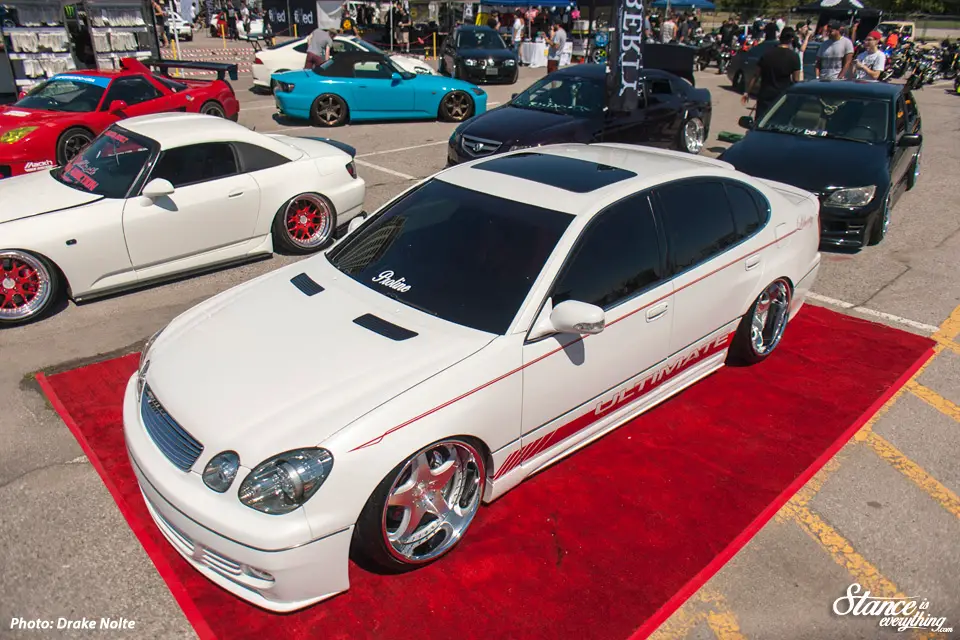 Those of you familiar with VIP cars no doubt recognize this particular build, but for those of you who might not, this Lexus belongs to "Big" Ty and is one of the most thorough VIP builds in North America.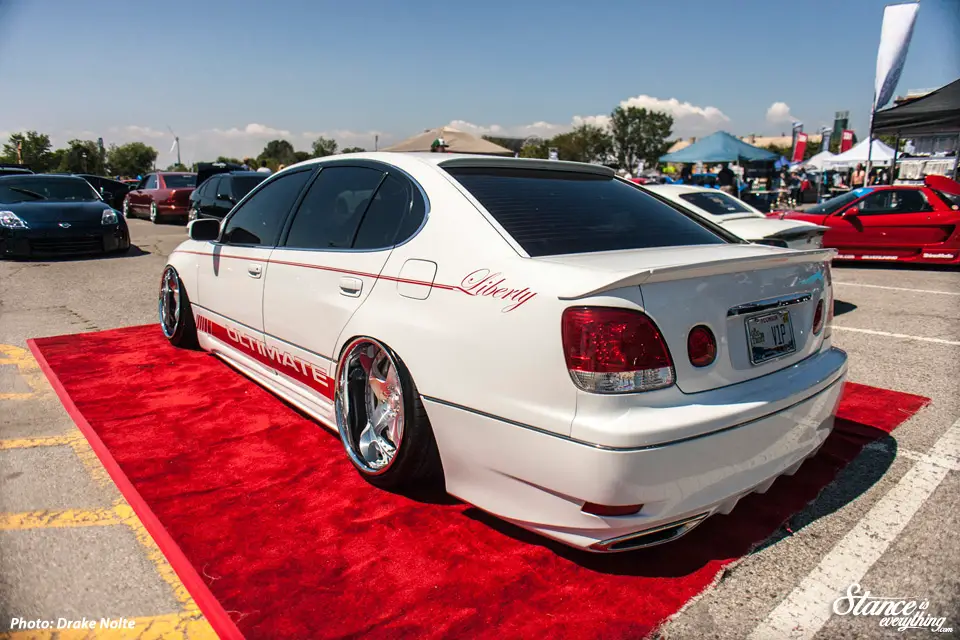 From front bumper to back bumper inside and out not one part of this car has been left untouched.
Mode Parfume front bumper, custom side skirts, diamond stitched red leather interior, custom fourth gen rear bumper graft… the list goes on, and on and all of it is executed tastefully.
Locally Beau was holding things down with his GS which is coming along quite well.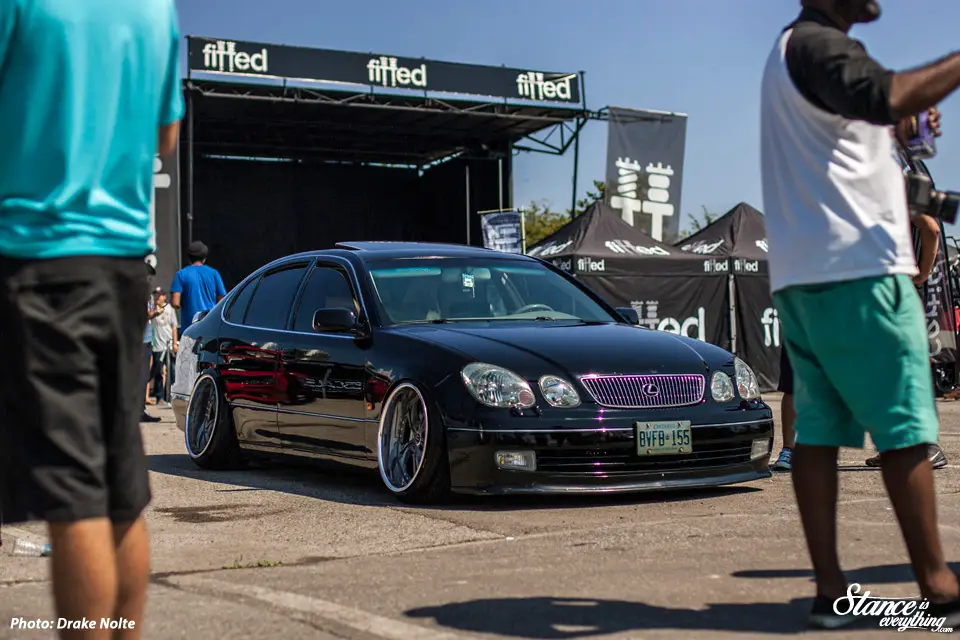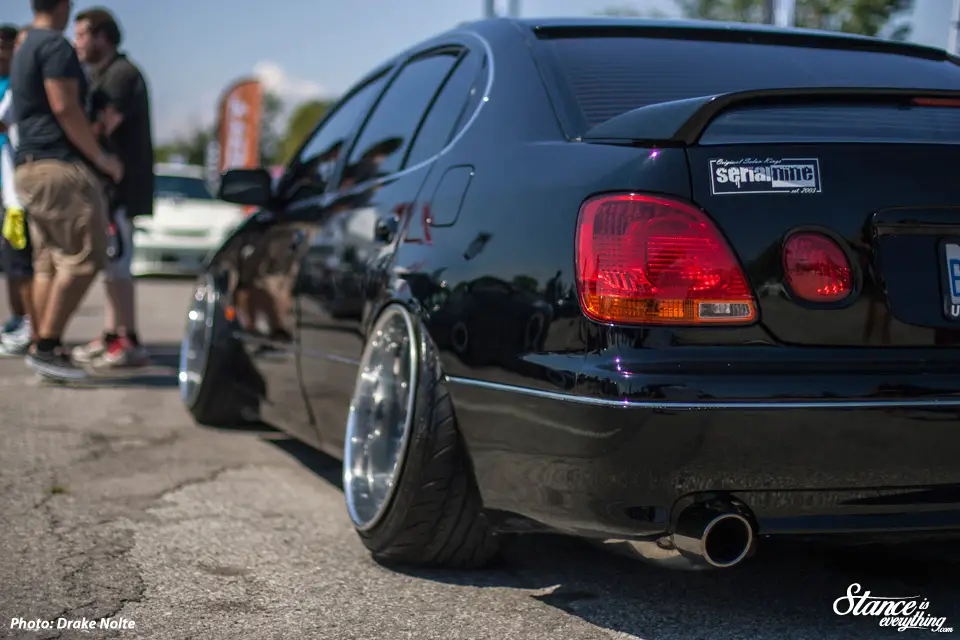 Fender roller and fitment guru Blain –of Righteous Garage— brought out his Y33 that in his typical form swallows insanely wide Bazerias at all four corners.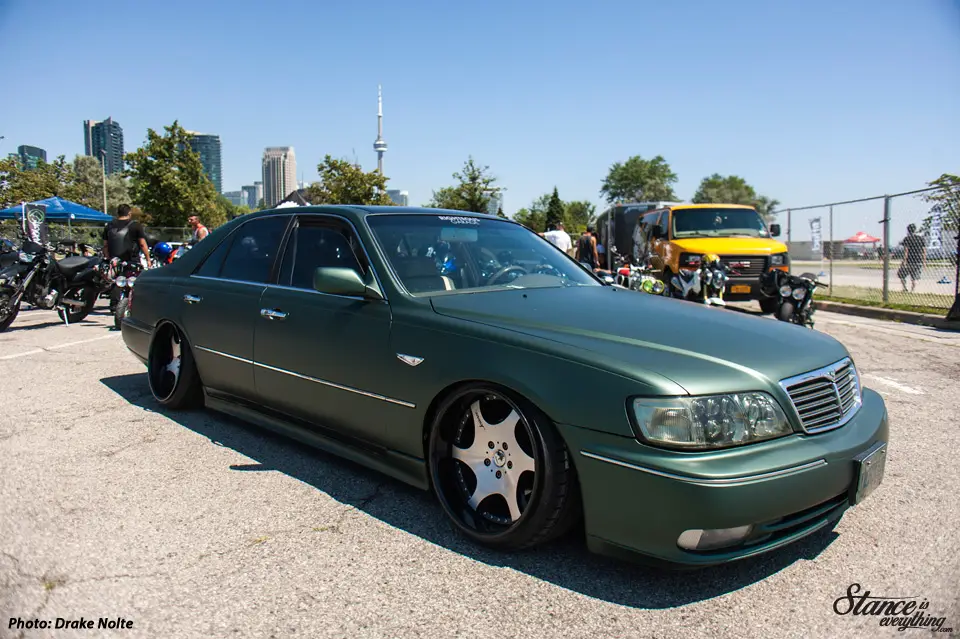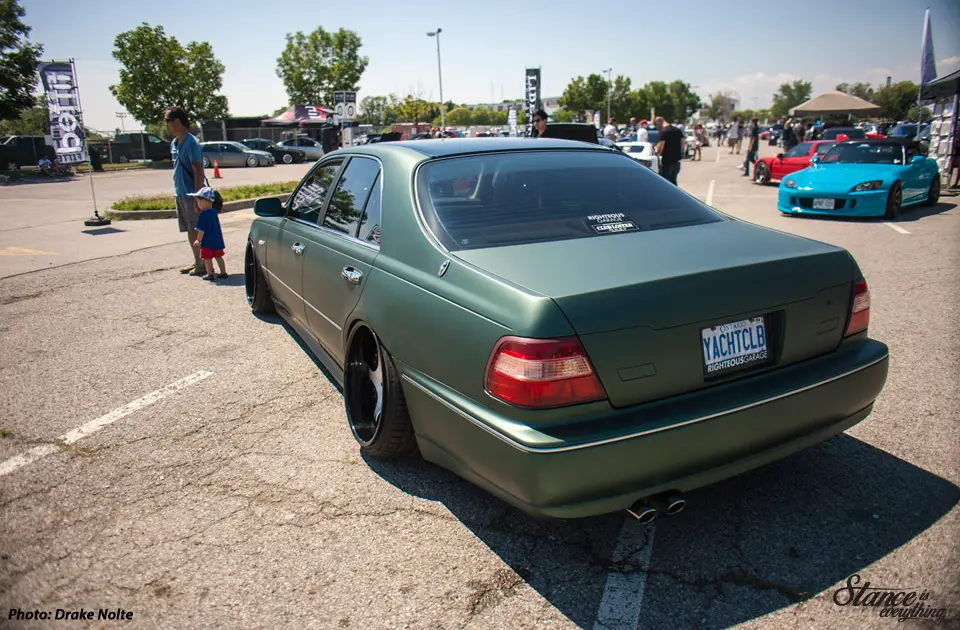 Since Sic has a pretty extensive fleet of vehicles his Lexus hasn't been out too much this summer but he brought his well-travelled LS400 to Fitted.
This car is a GTA classic and summer wouldn't be summer without it popping up here on Stance Is Everything at least once.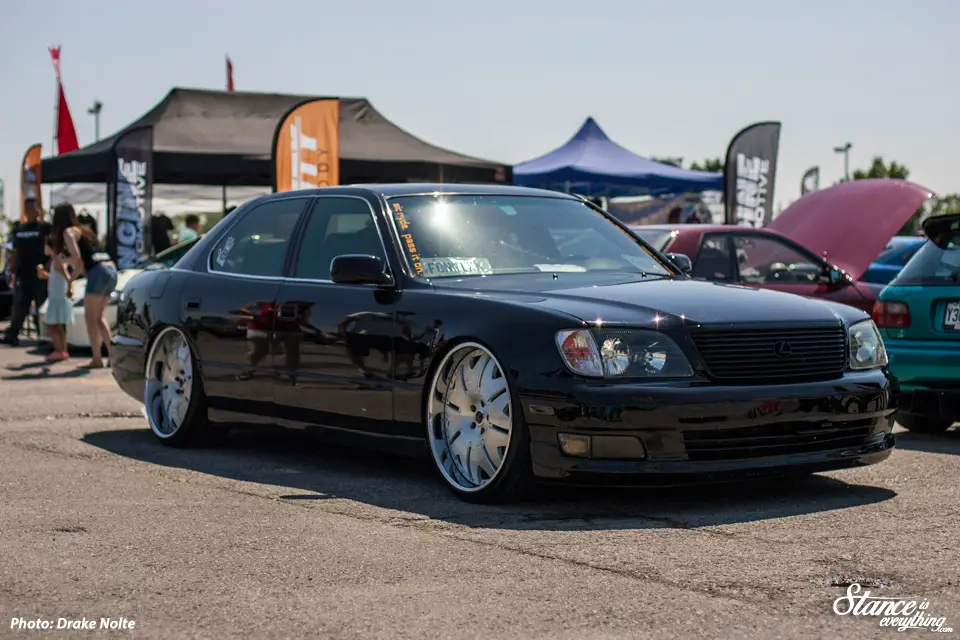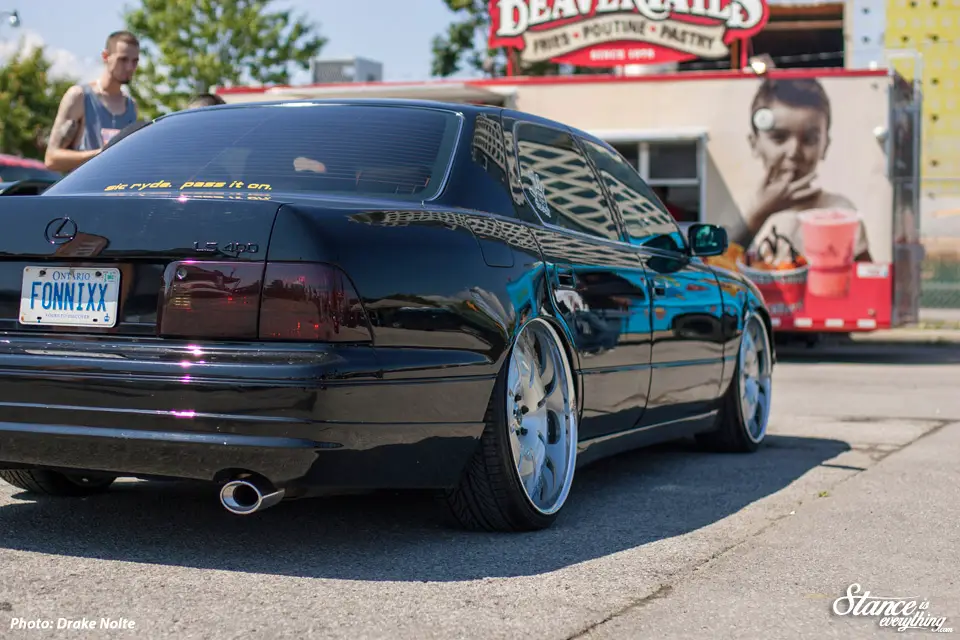 As far as actual classic vehicles go Fitted delivered there as well.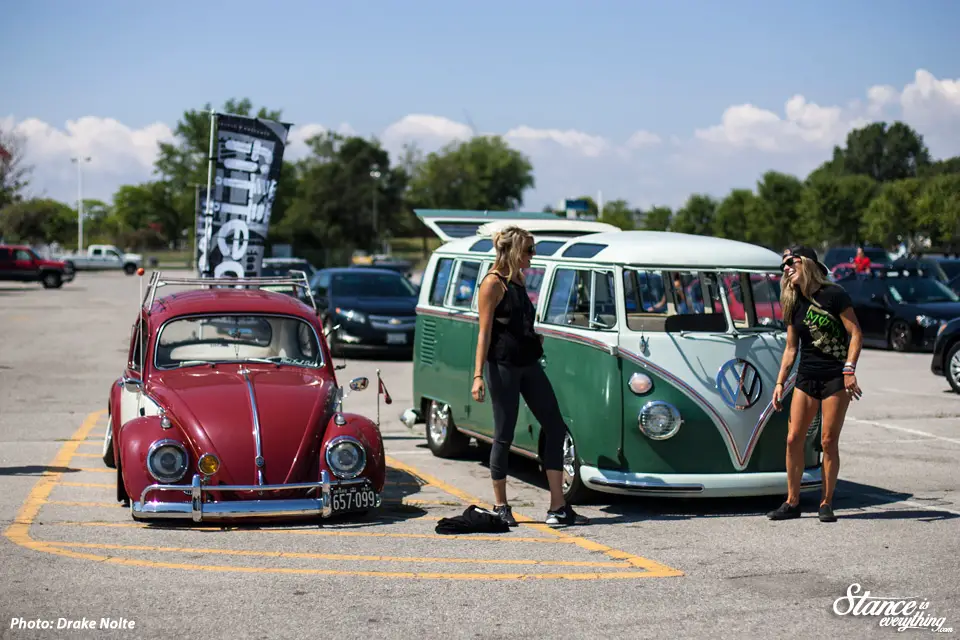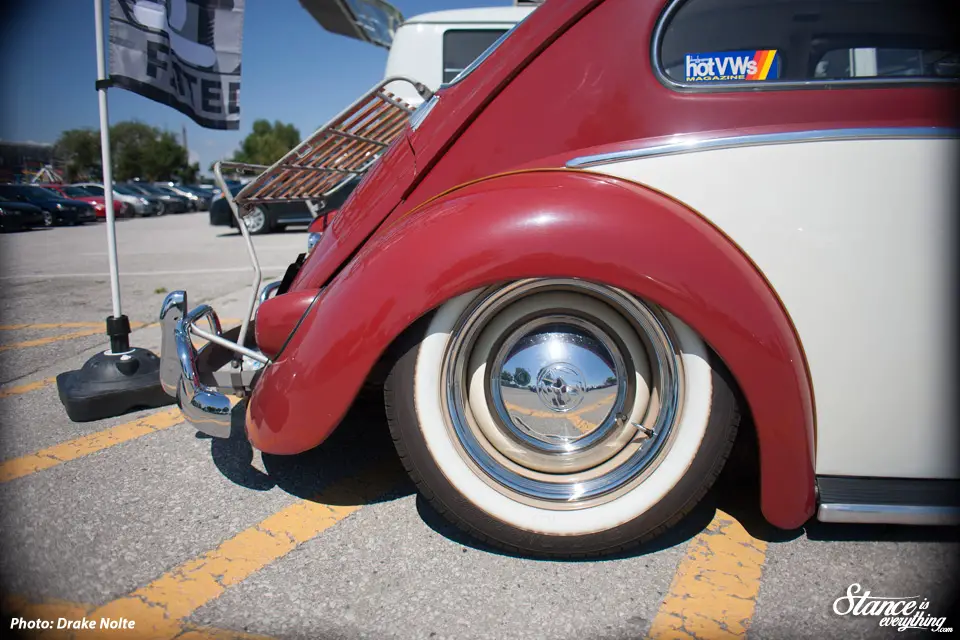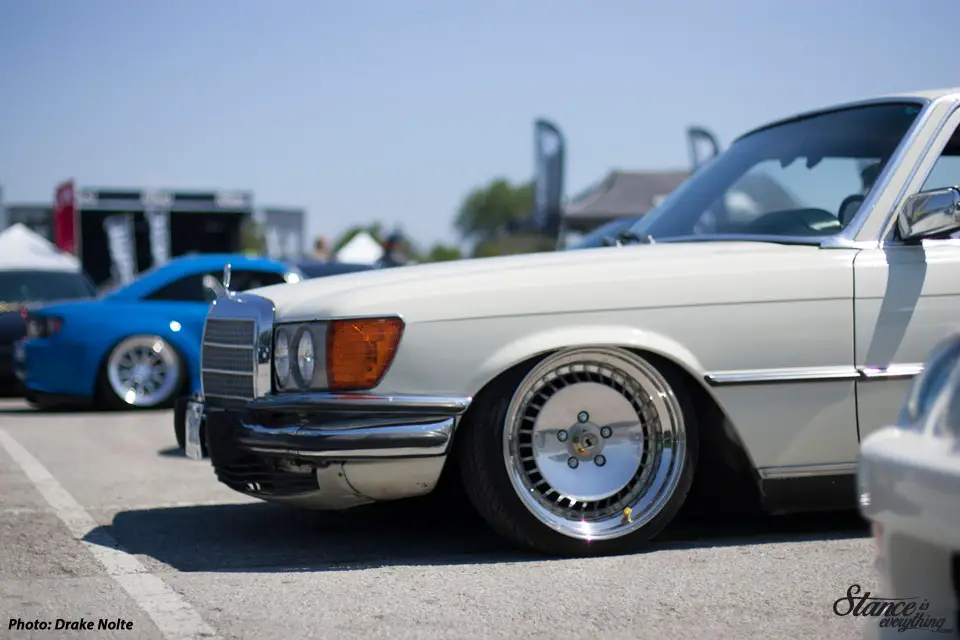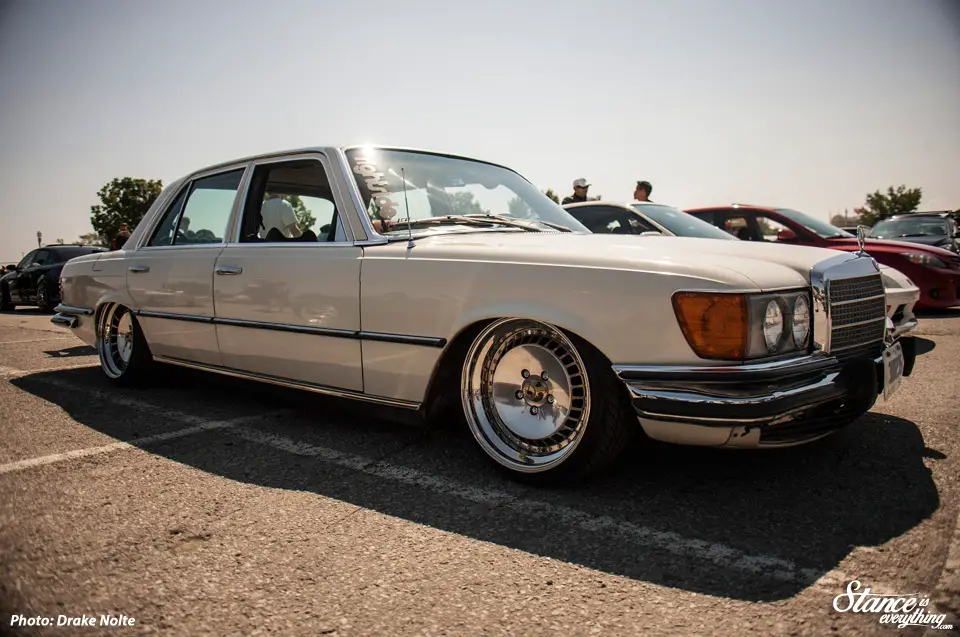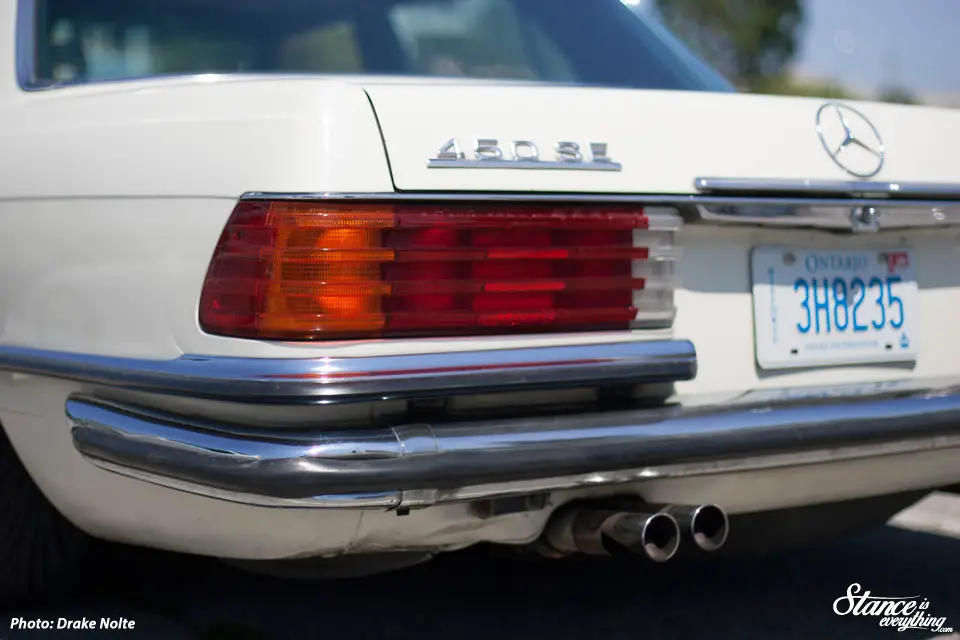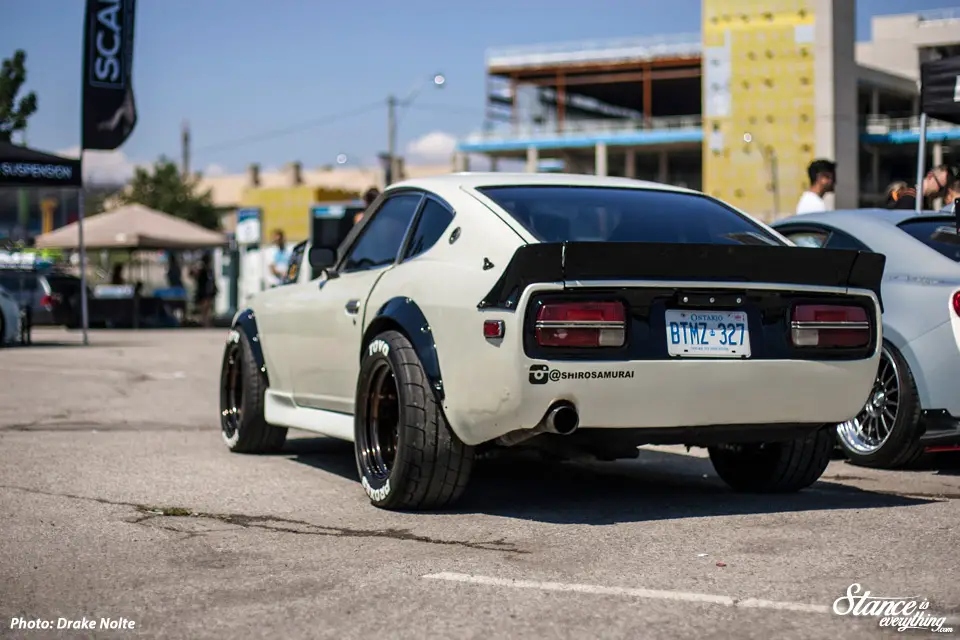 The most talked of the older vehicles had to be World War Z from Cyrious Garage works.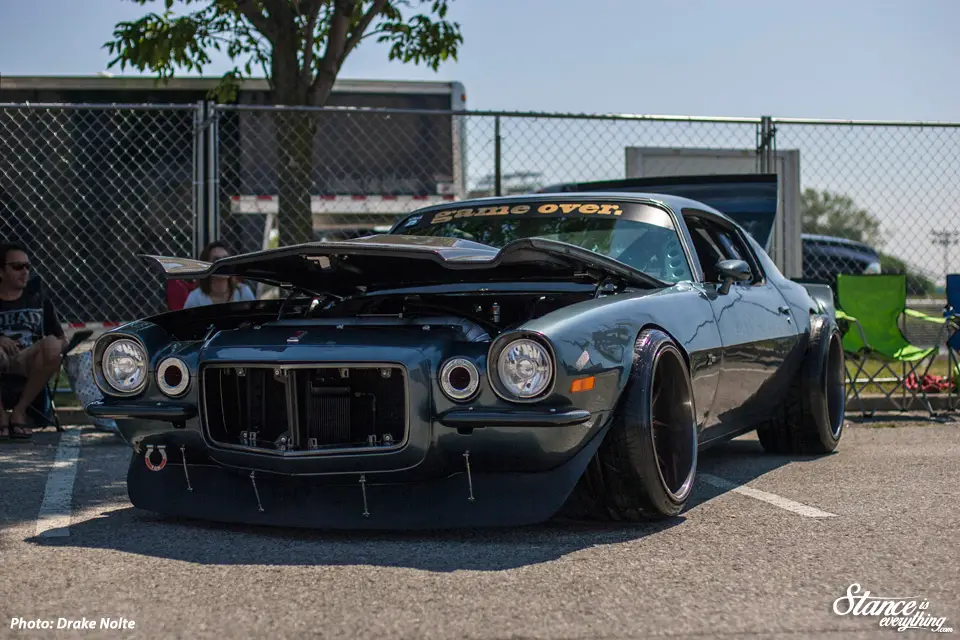 Bagged, RSVs, Supercharged LSA, super tight roll cage, full updated interior, carbon fiber inner fenders, and incoming one-off flares? Game over indeed.
Nextmod Missauga's Supra is back on the road.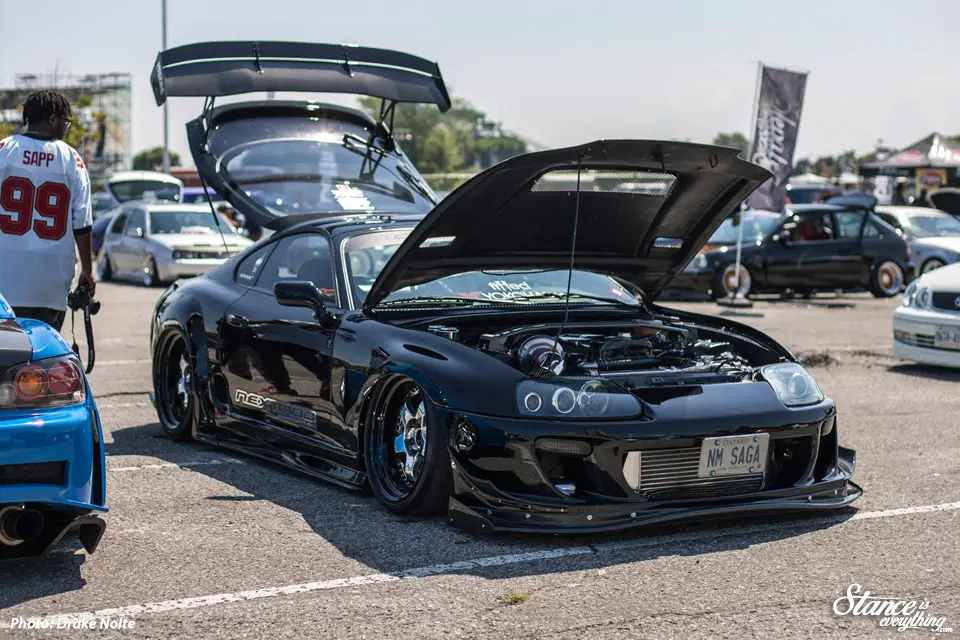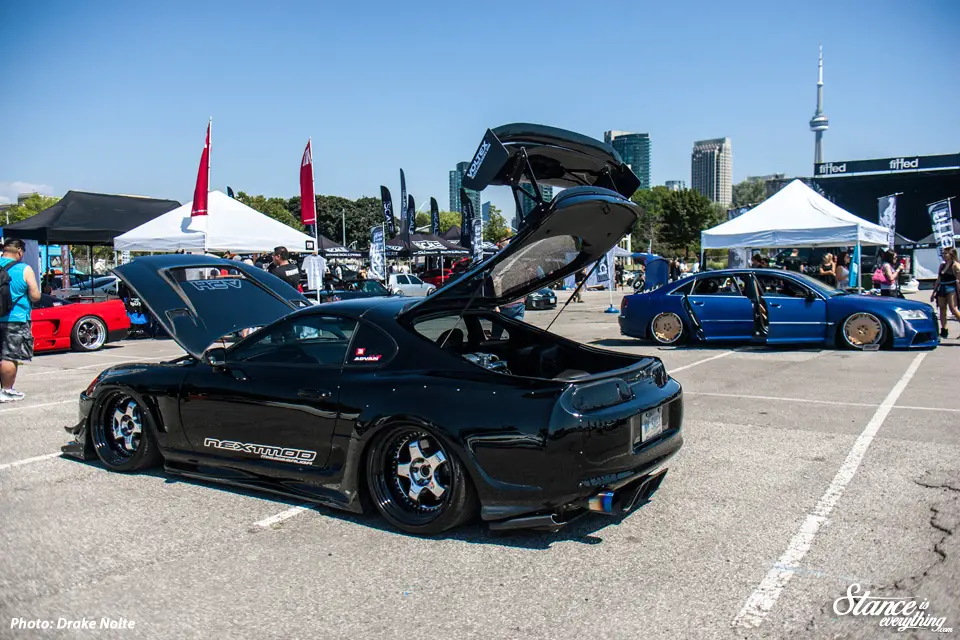 I think the last time the car was out it was still twin turbo but now it's got a big old polished single under the hood as well as new lights front and rear and I'm sure a few more hidden mods I am missing.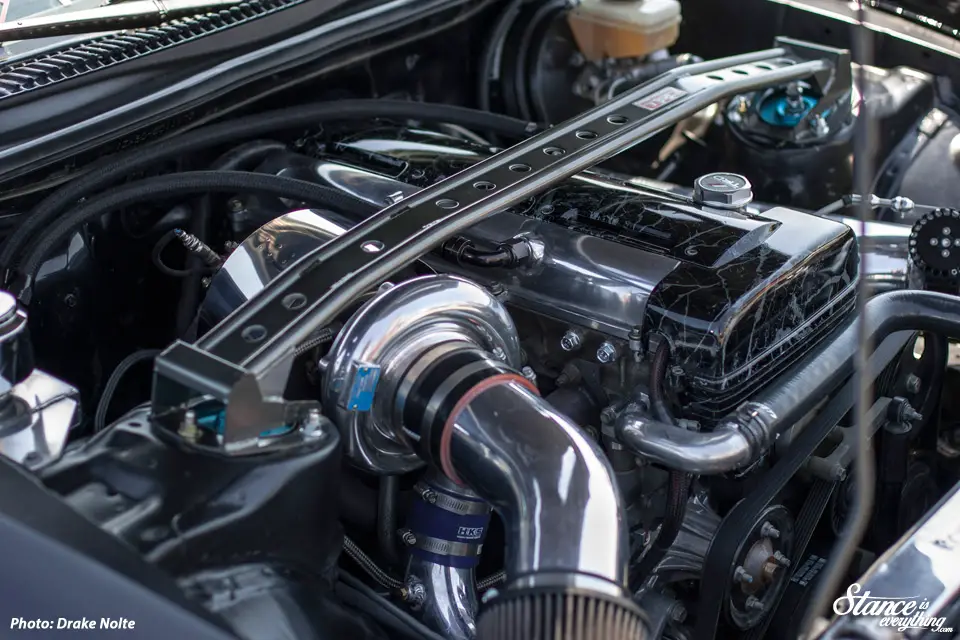 With Vagkraft taking place the same weekend as Fitted the VW/Audi turnout seems a little smaller than usual but no less impressive.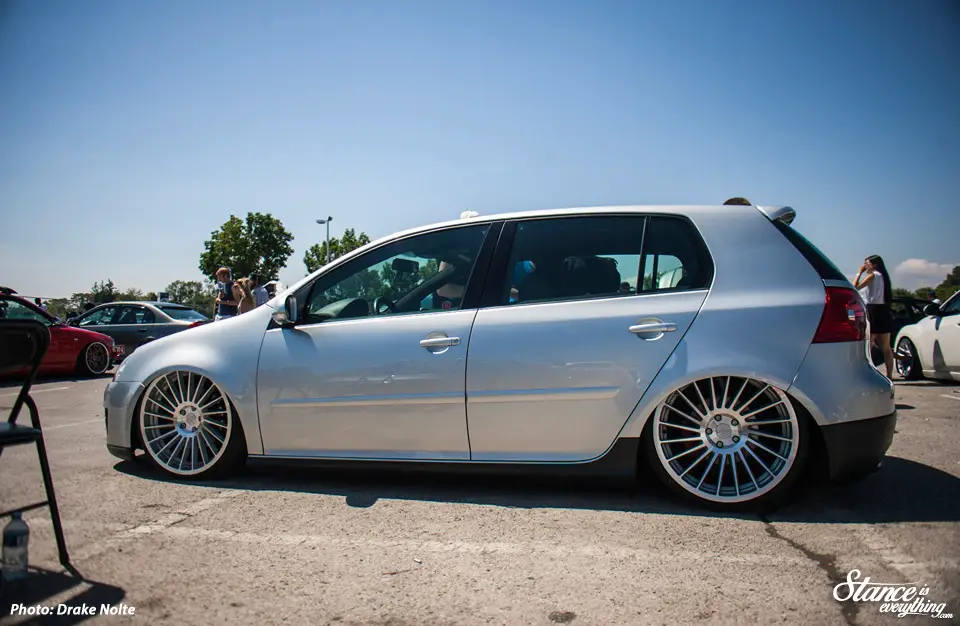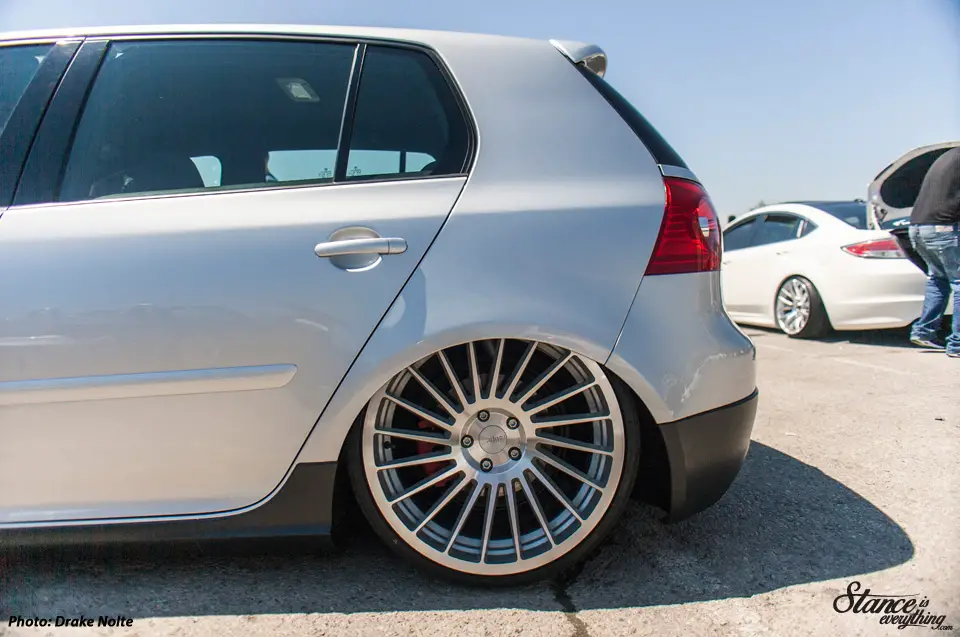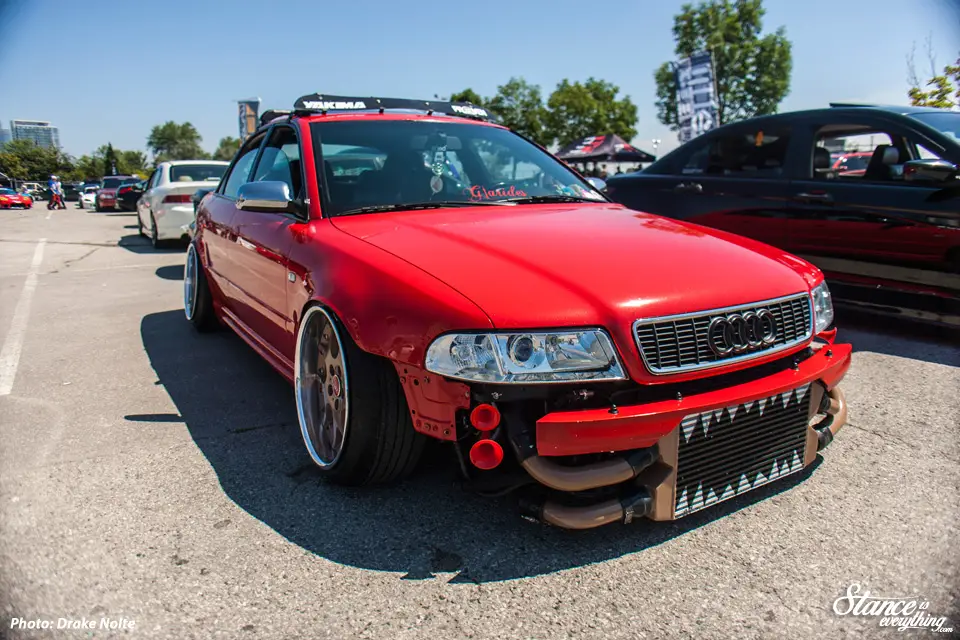 It's also nice to see that the owner of my old Equips has been taking good care of them and putting them to use.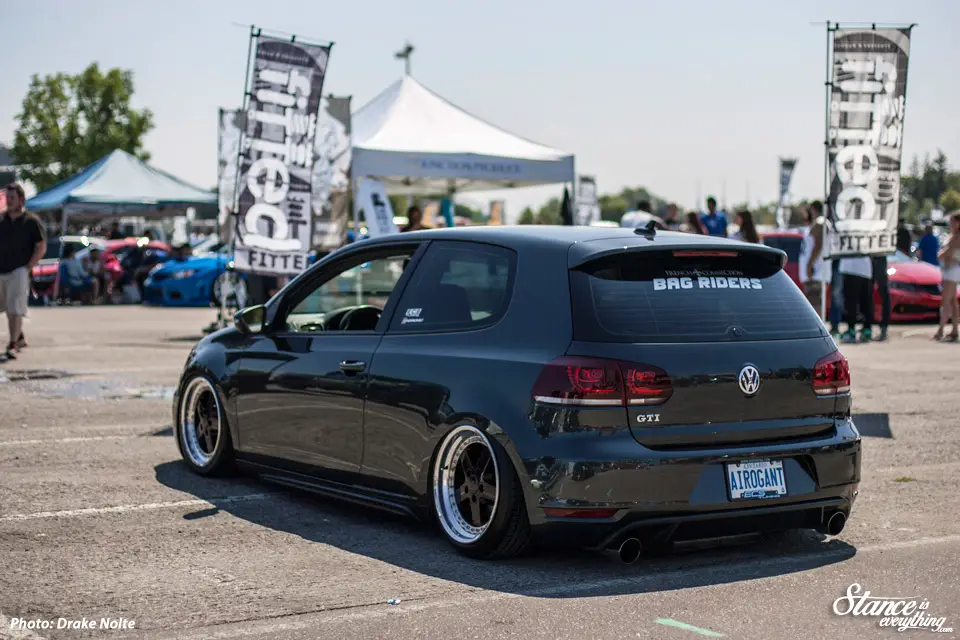 Dare I say they might look better on his car than they did my own?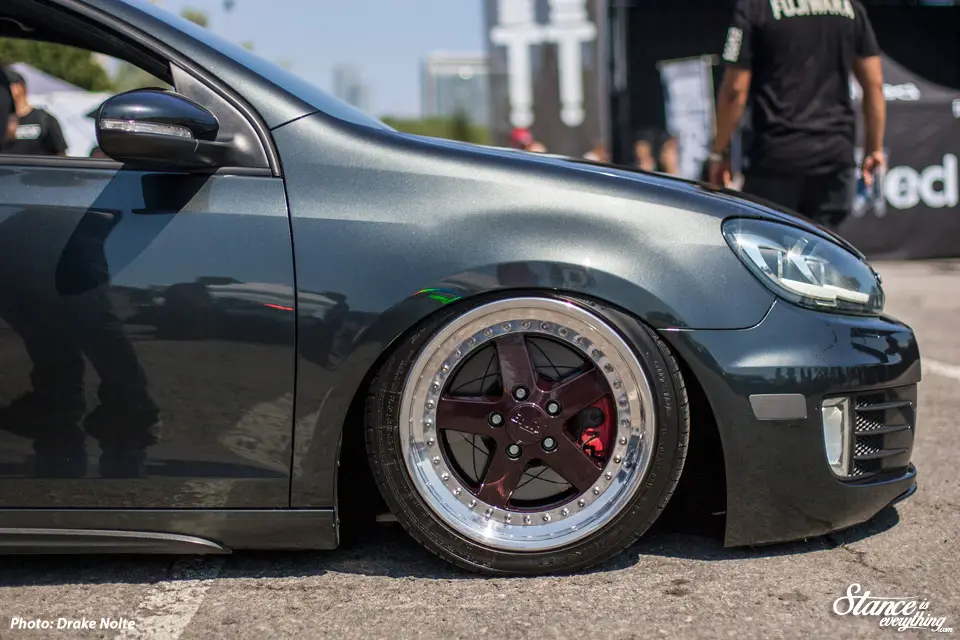 There were a handful of BMW in attendance as well including this bagged 1 series on Work VS-XX wheels.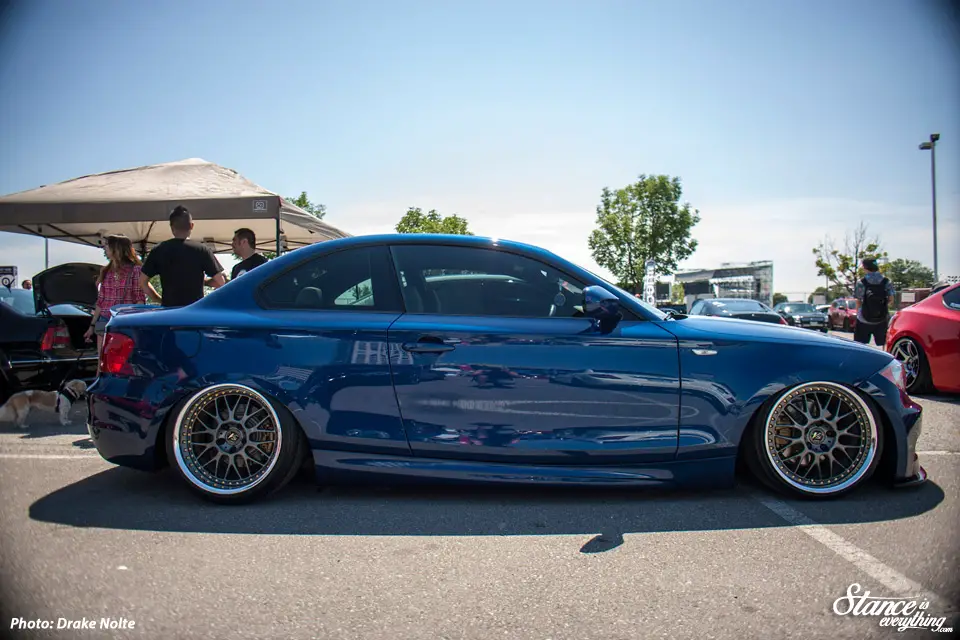 And of course it wouldn't be a fitted event without at least one clean e30.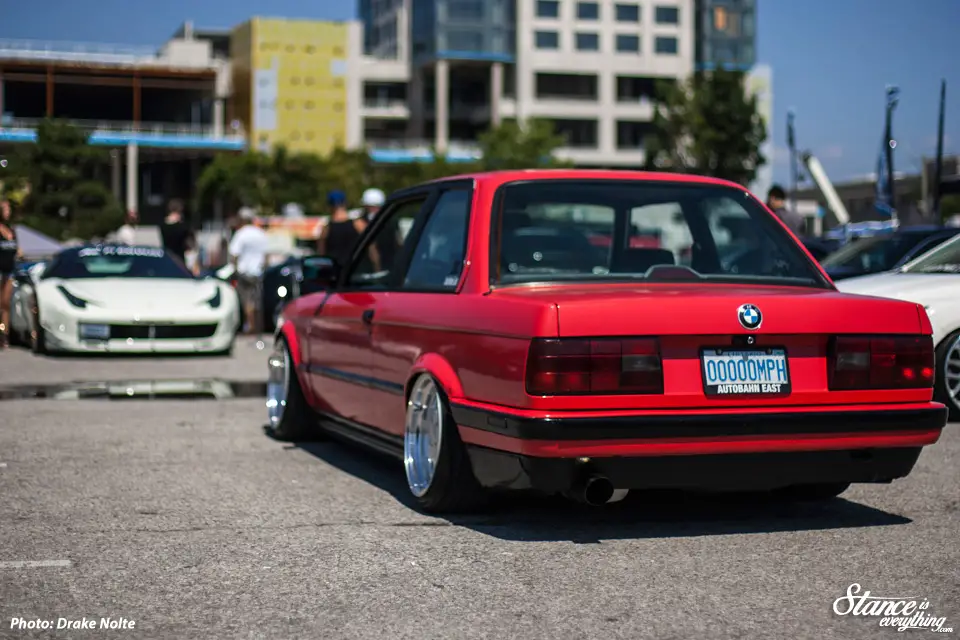 If I'm not mistaken the car below was recently sold. Not sure if the new owner has possession yet but if he does he's done a good job so far of keeping it in one shape.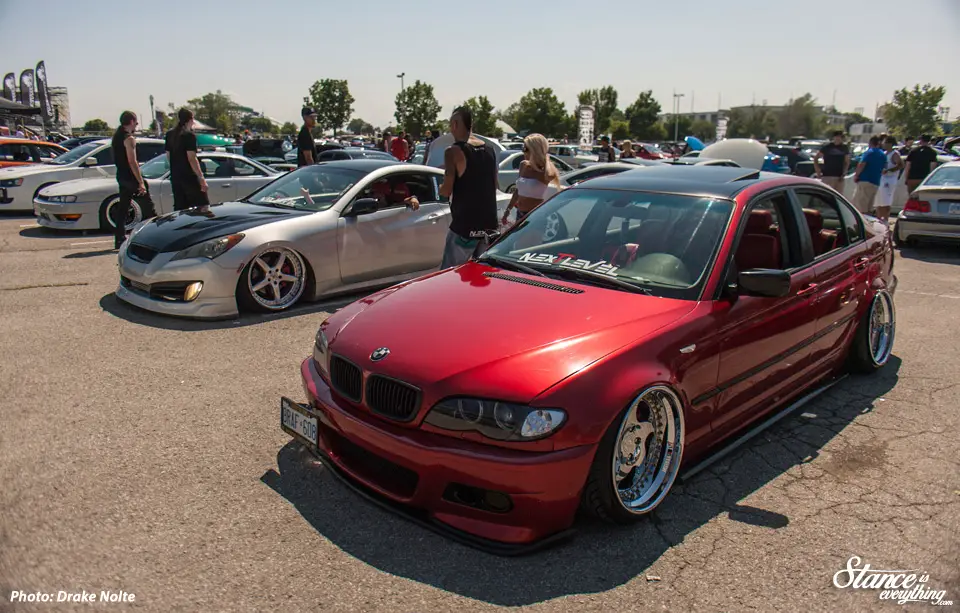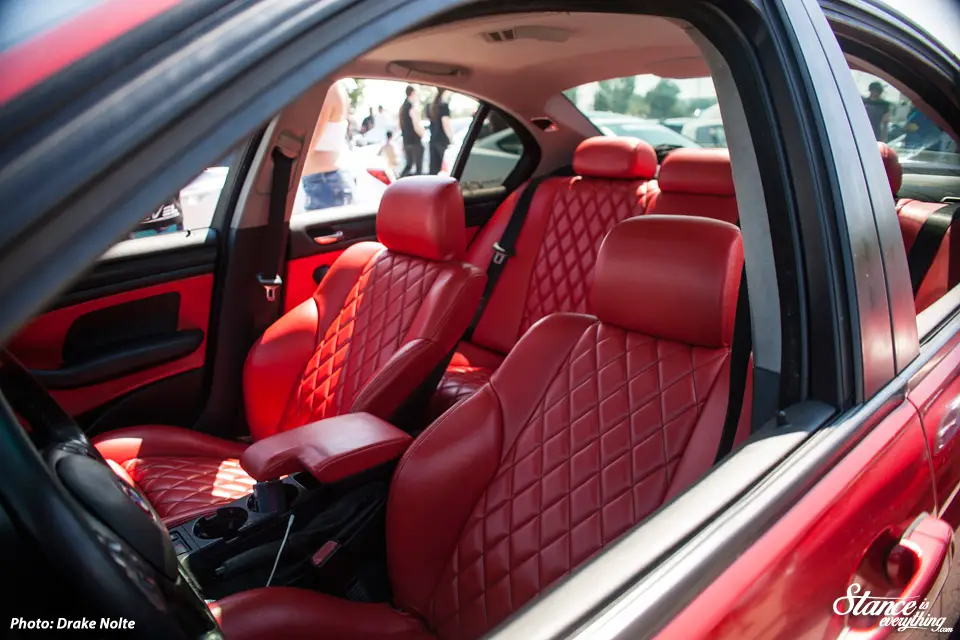 Boser hoods are one of those modifications that can really kill the overall feel of a vehicle but here it works excellent.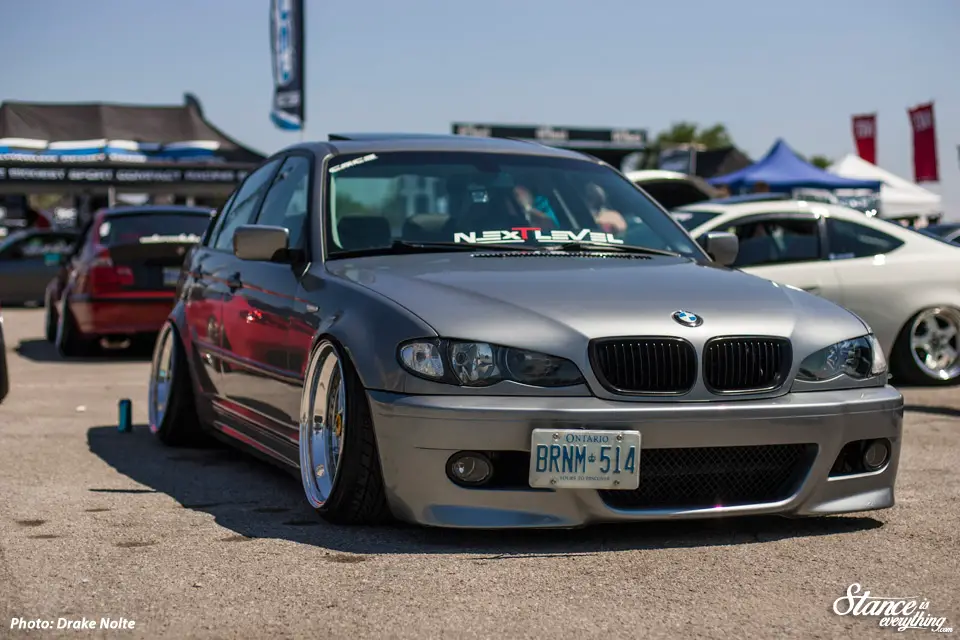 There seems to be no end in sight for the wide-body/over-fender/flare look.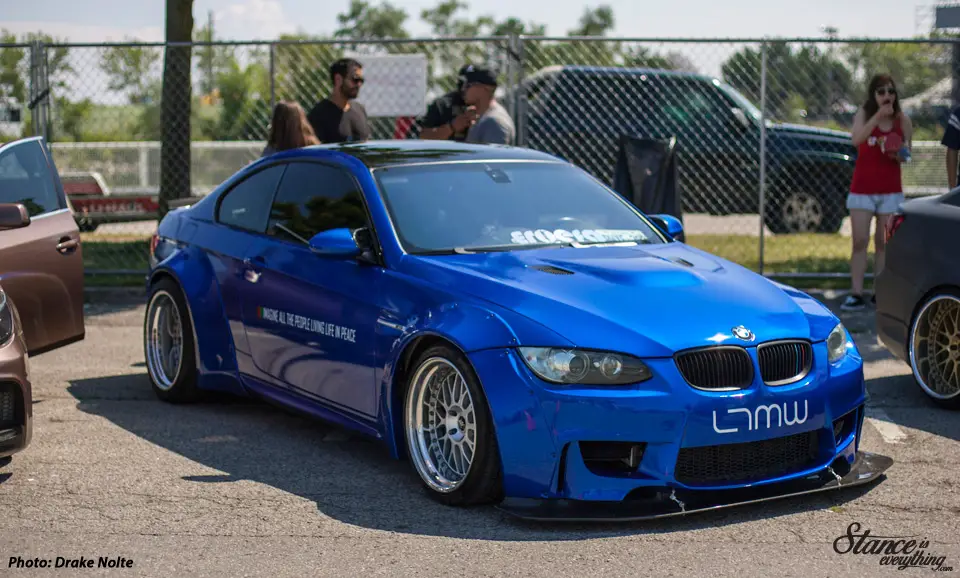 Personally I think this Surbaru nailed its execution of this popular style.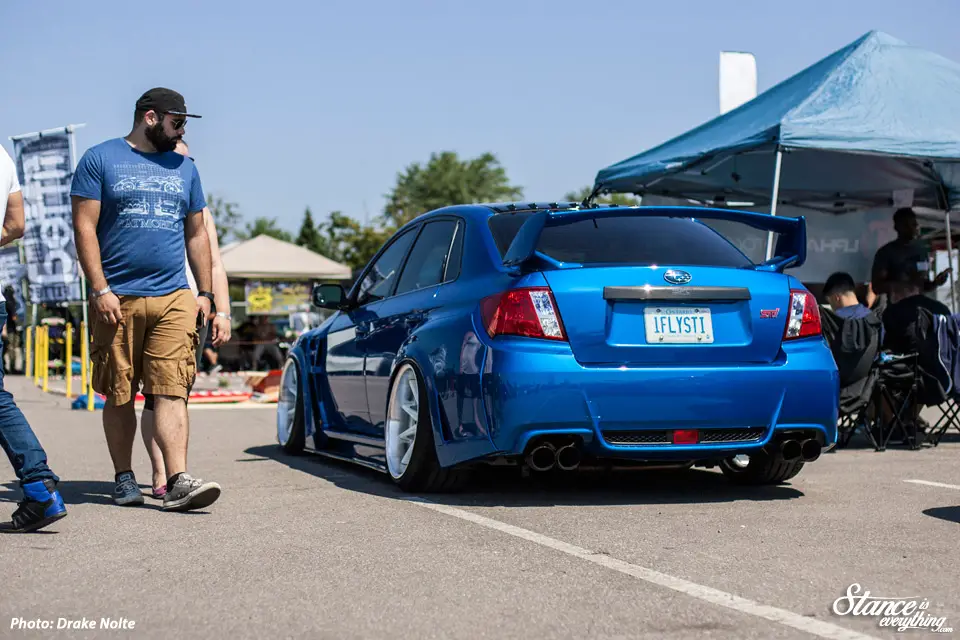 I'm a big fan of the hidden mounting hardware and the fit and finish looks on point as well.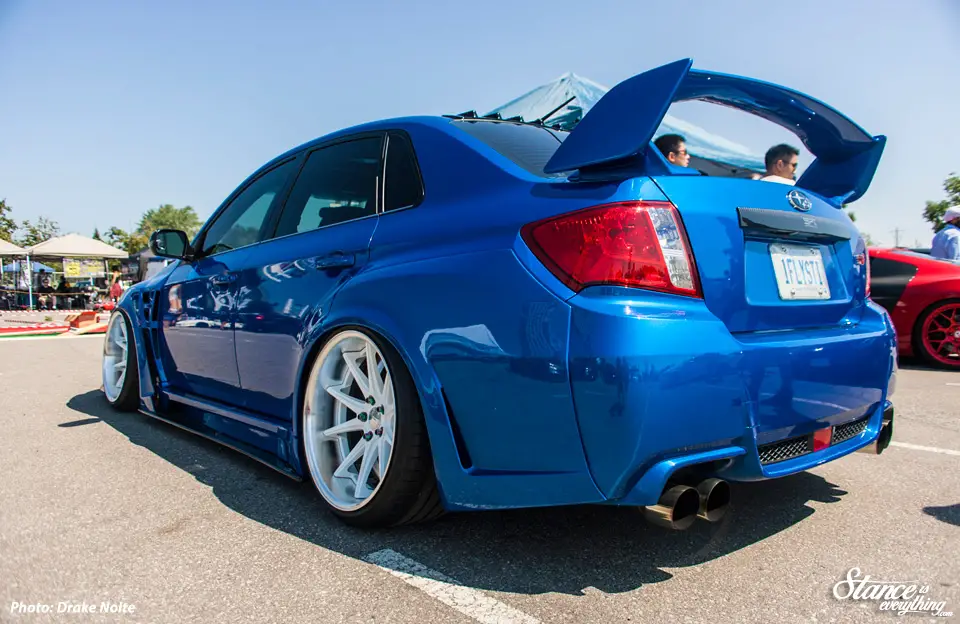 As a title sponsor Mini Moto Lab hosted a 'ruck down' (cruise) to Fitted Ontario Place.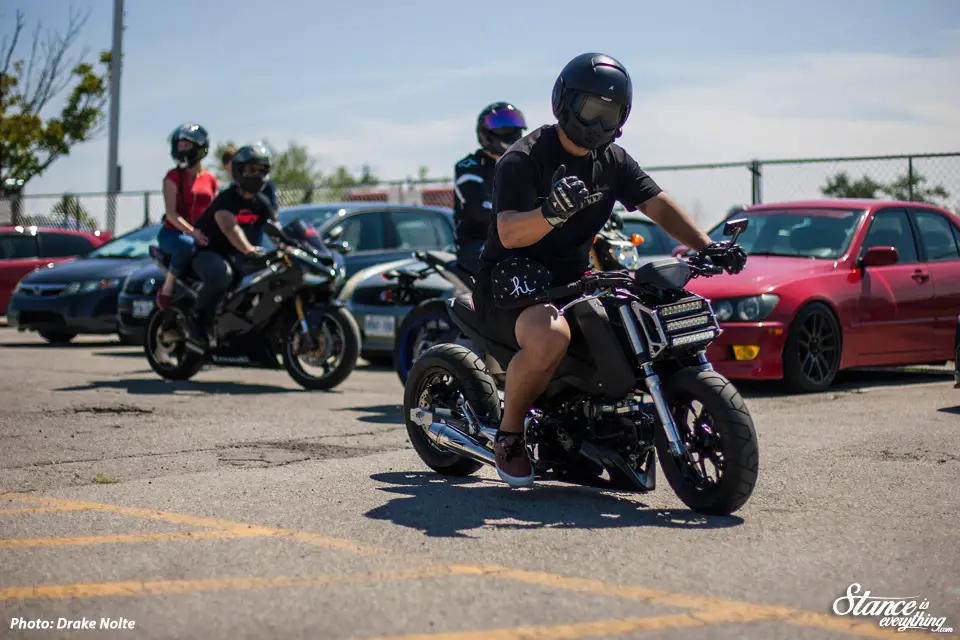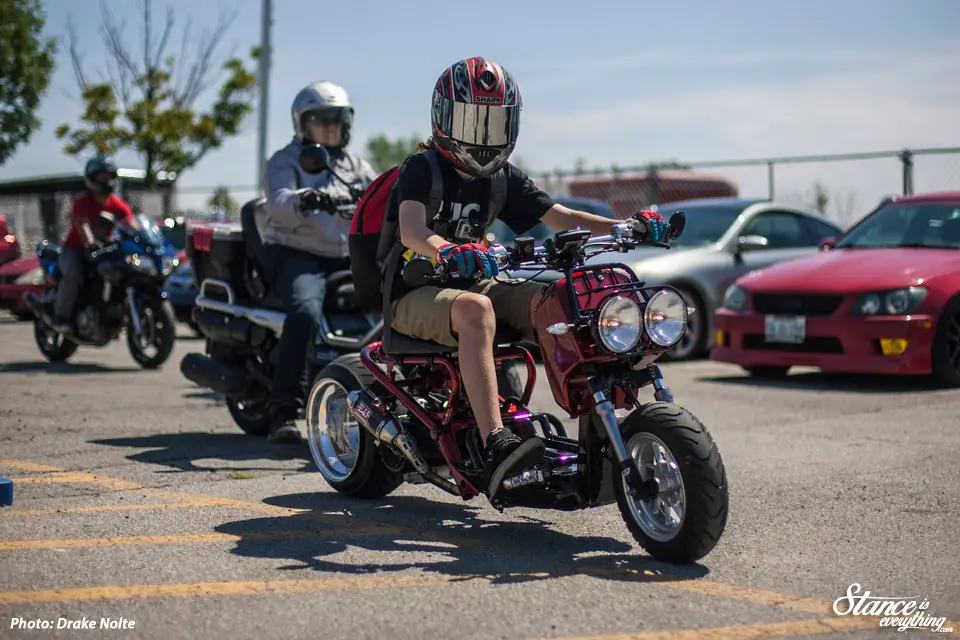 Outside of what the guys at Mini Moto Lab tell me I actually don't know a lot about the Ruckus scene in Ontario, but it looks to be more serious than I imagined.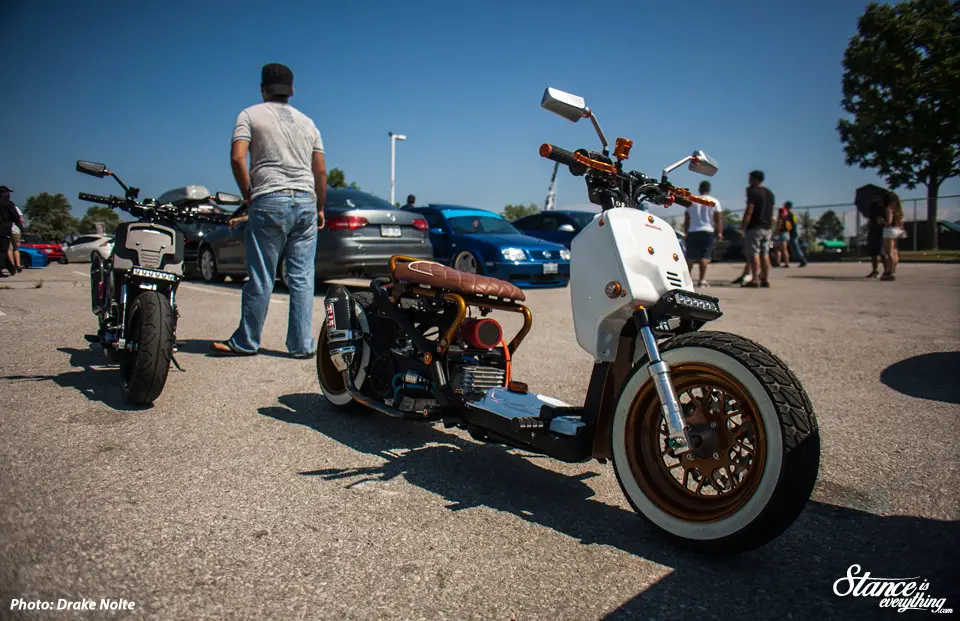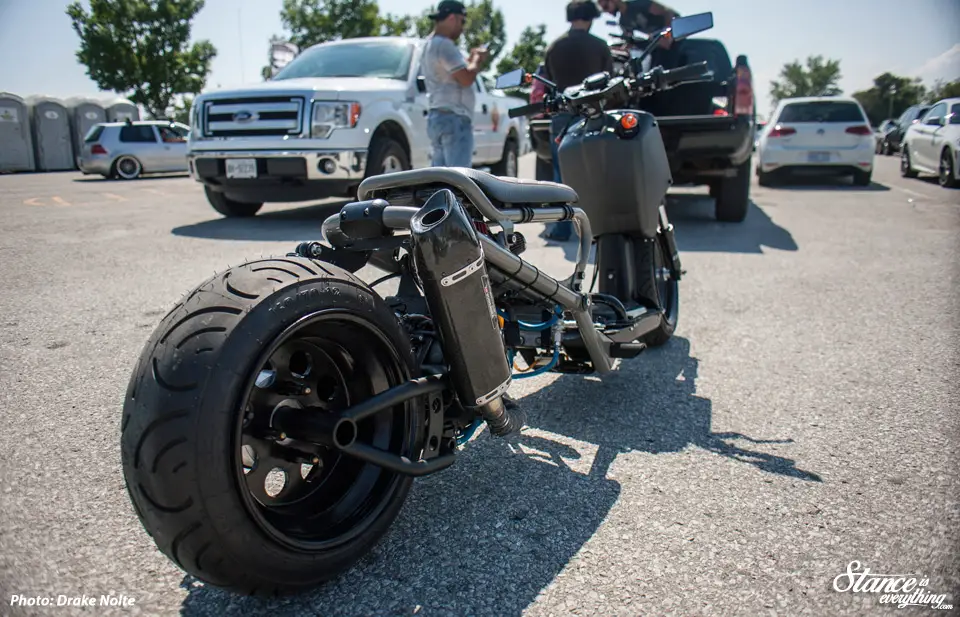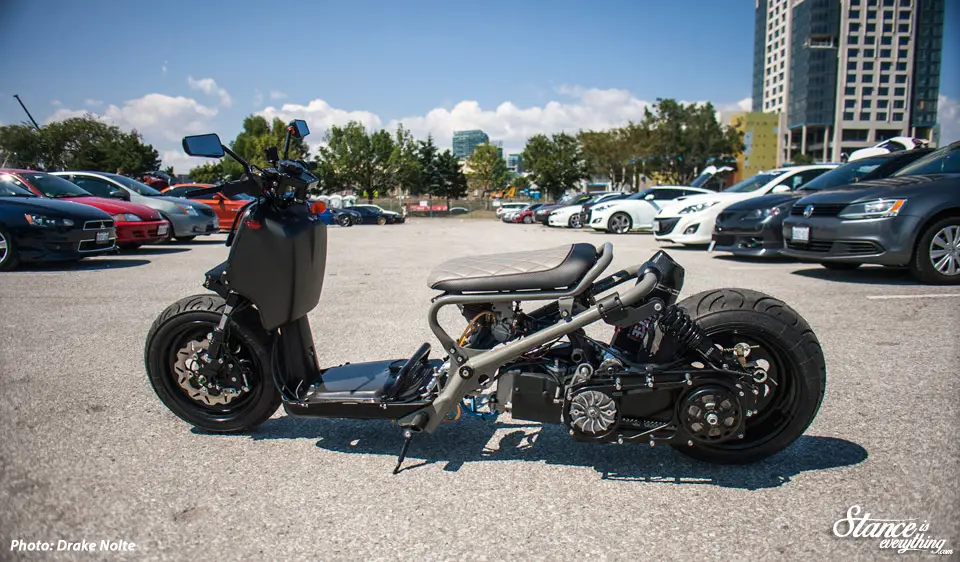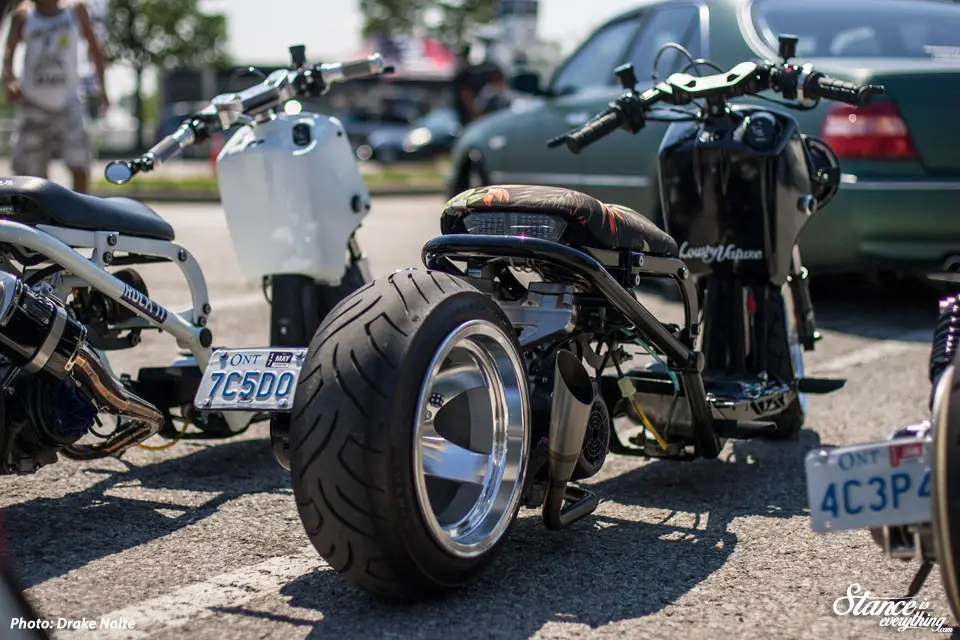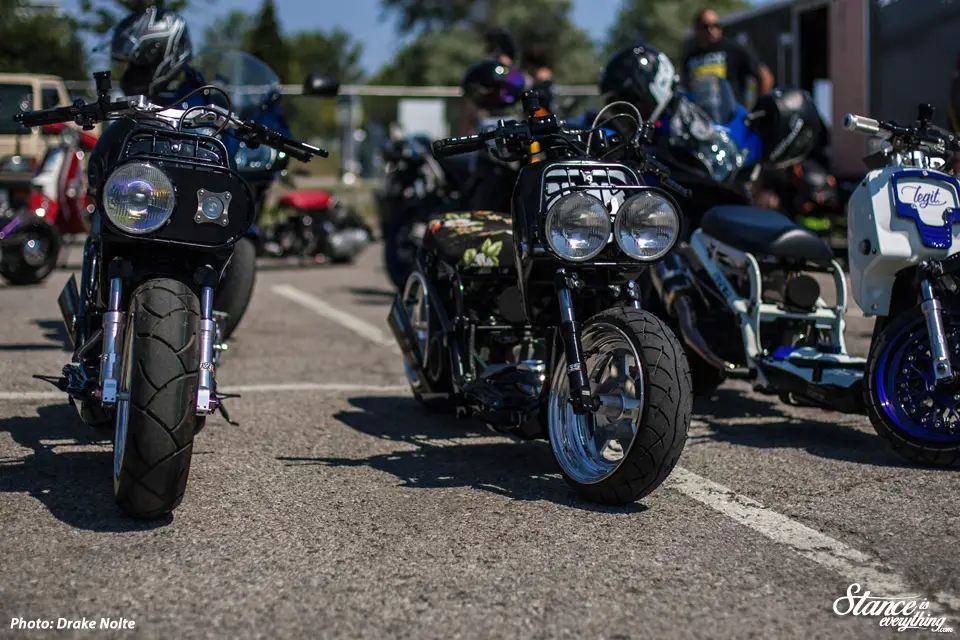 As someone who's really into cool intricate paint jobs I spent a lot of time looking at Drake's photos of the Ruckus below.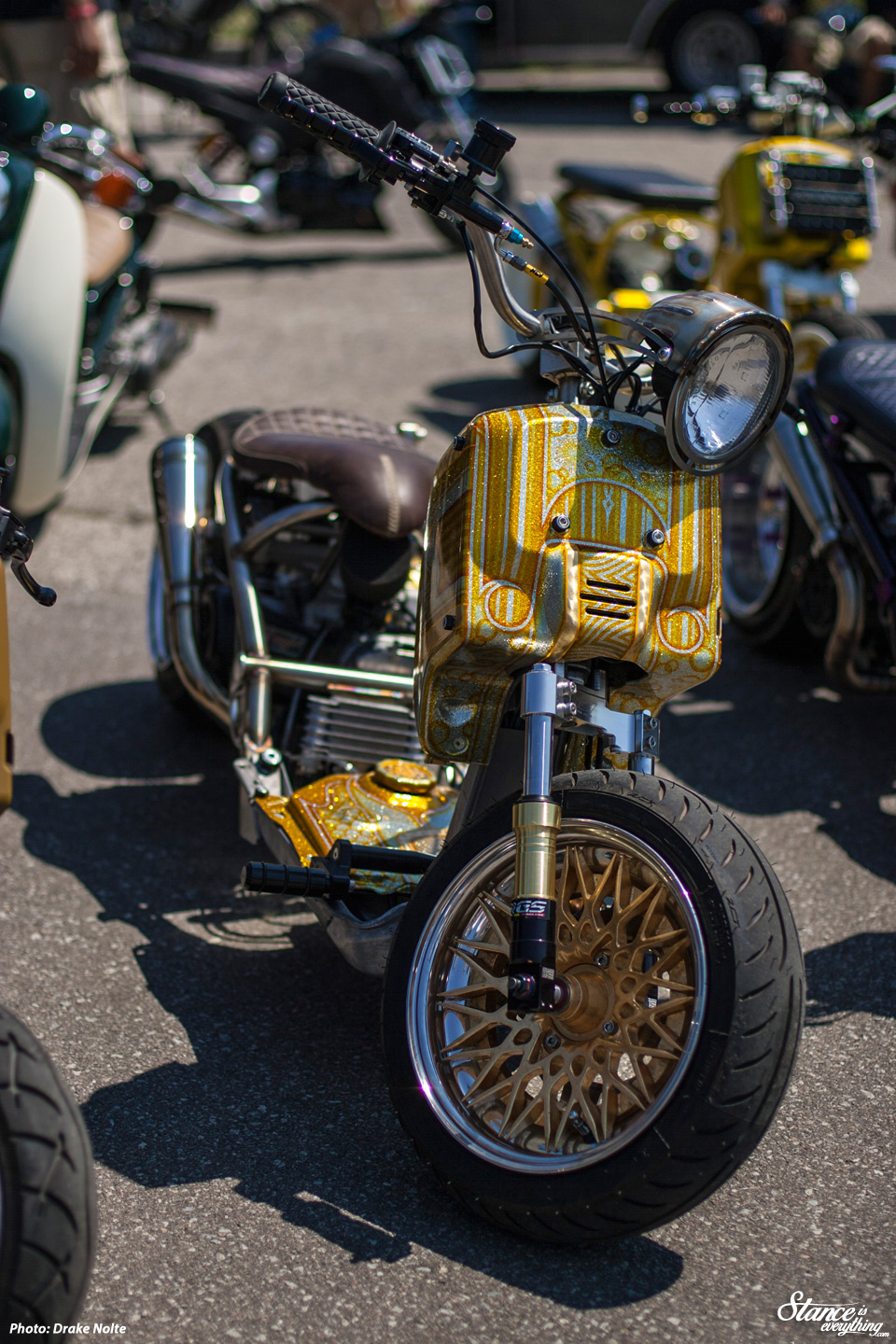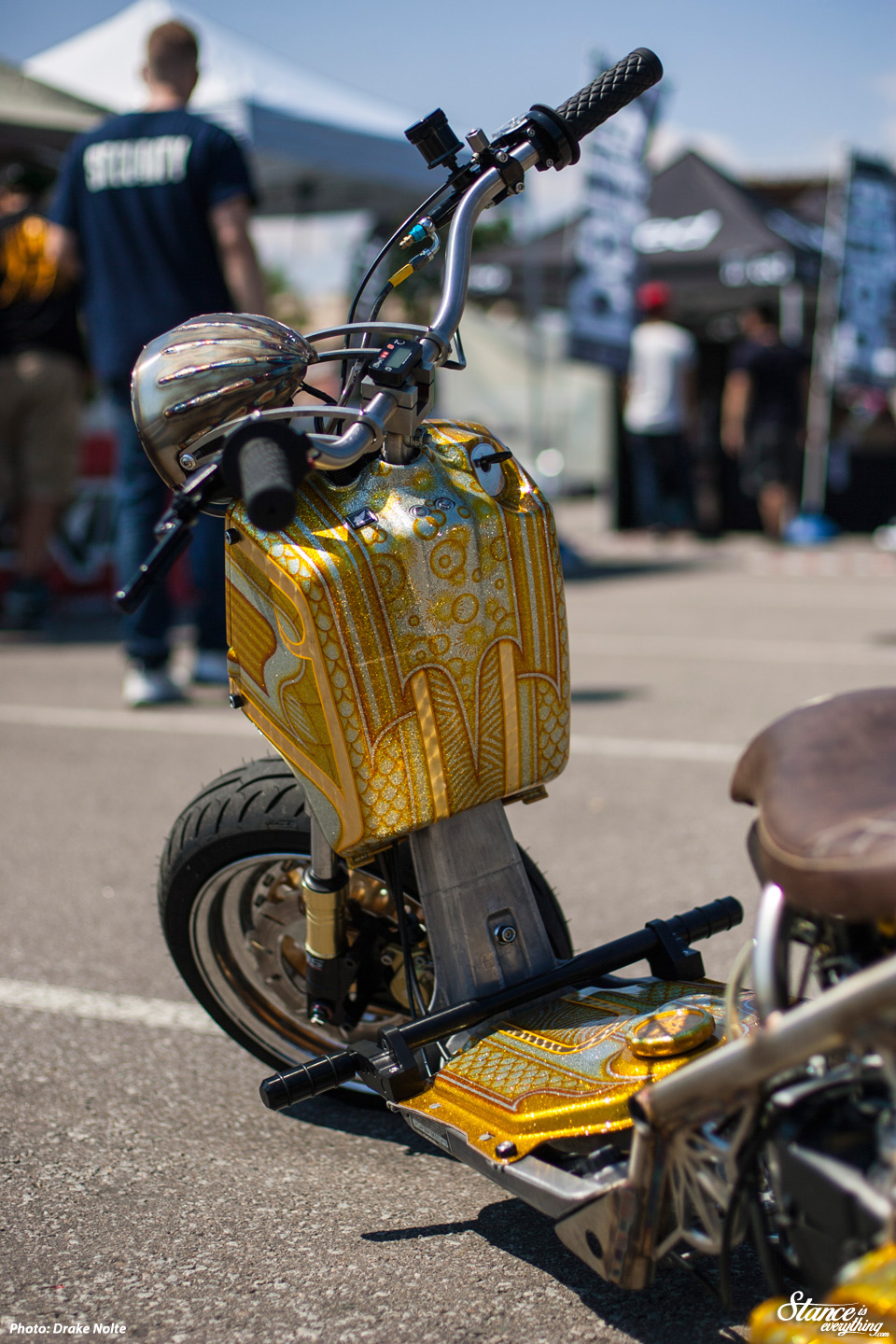 Really cool to see an almost kustom/lowrider influence trickling down to the scooter crowd.
Props to the owner and painter, looks great.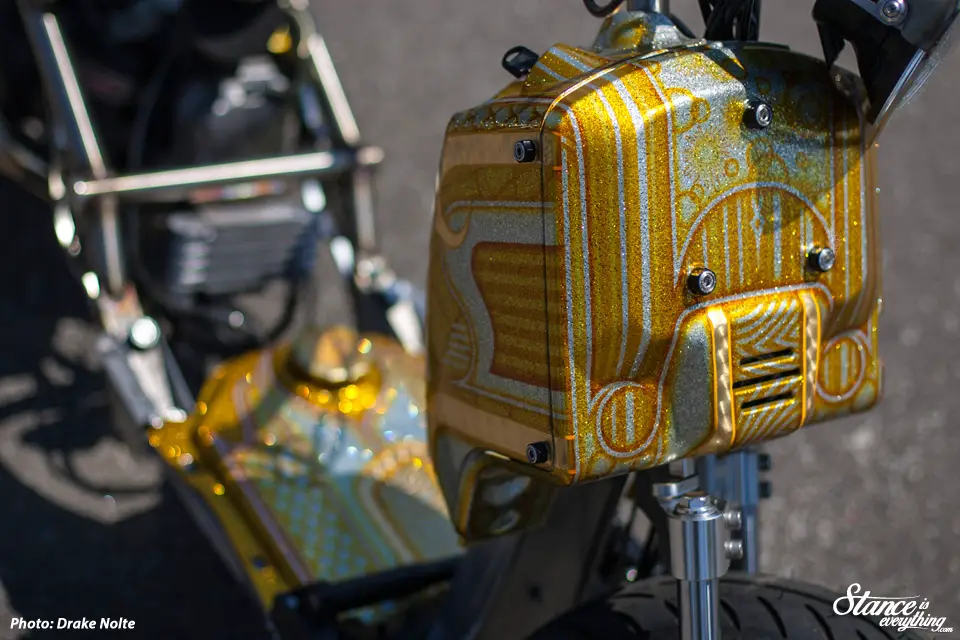 Brain and Pete posted up side by side representing Elevated as always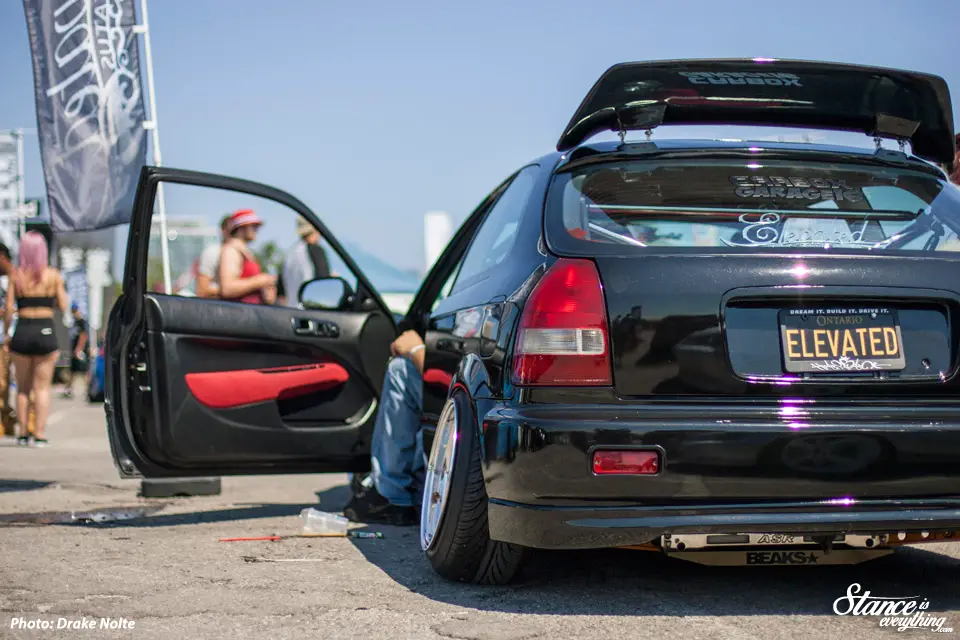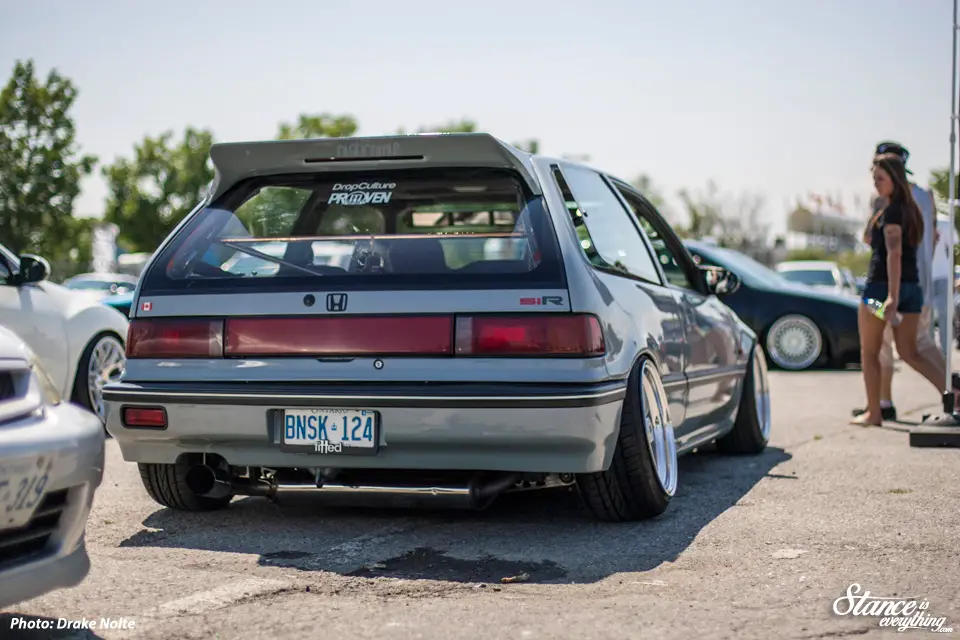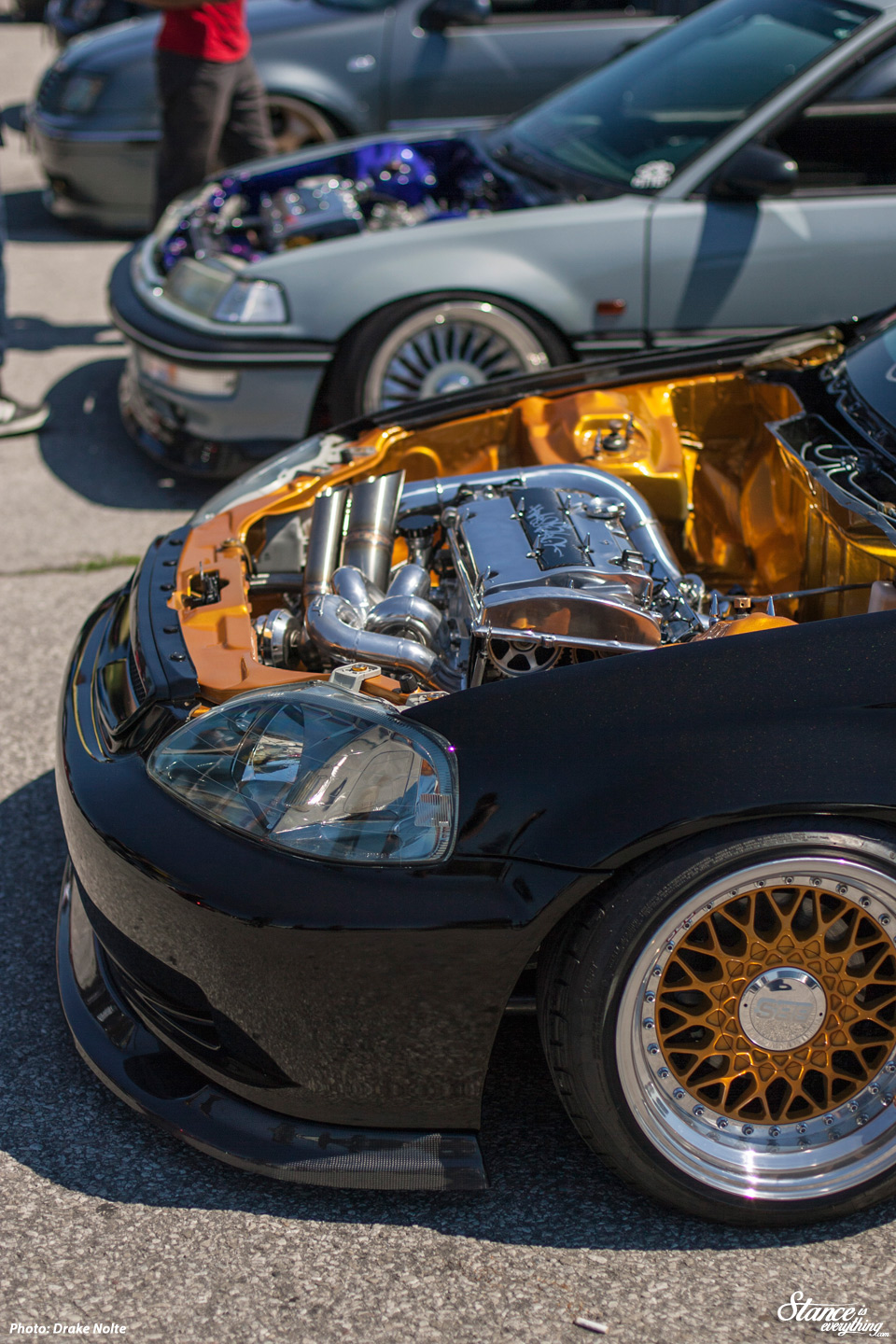 And the best of show winning wrapped and bagged Subaru from the Brampton event once again made the trek to Toronto.
One of the two z cars that had their plates pulled at the Brampton event is already back on the road.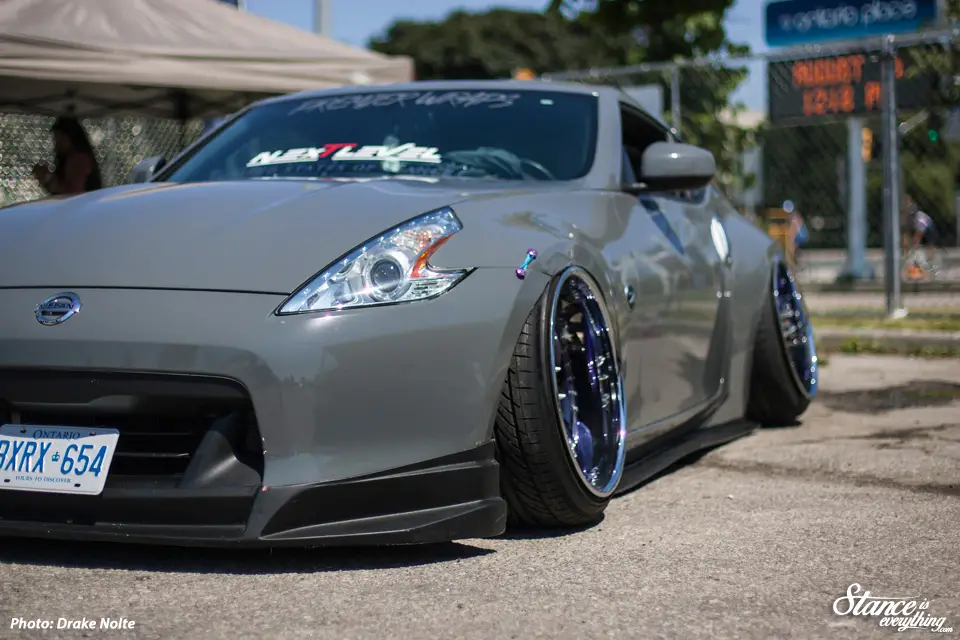 Wrapped and now on Modulars this car is on air now so hopefully the police might over look it at ride height.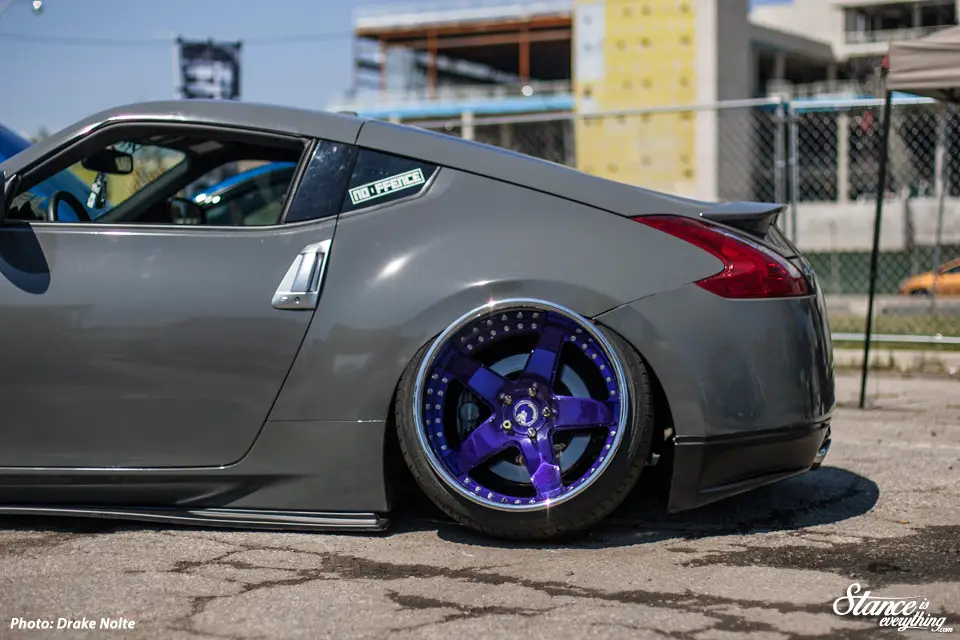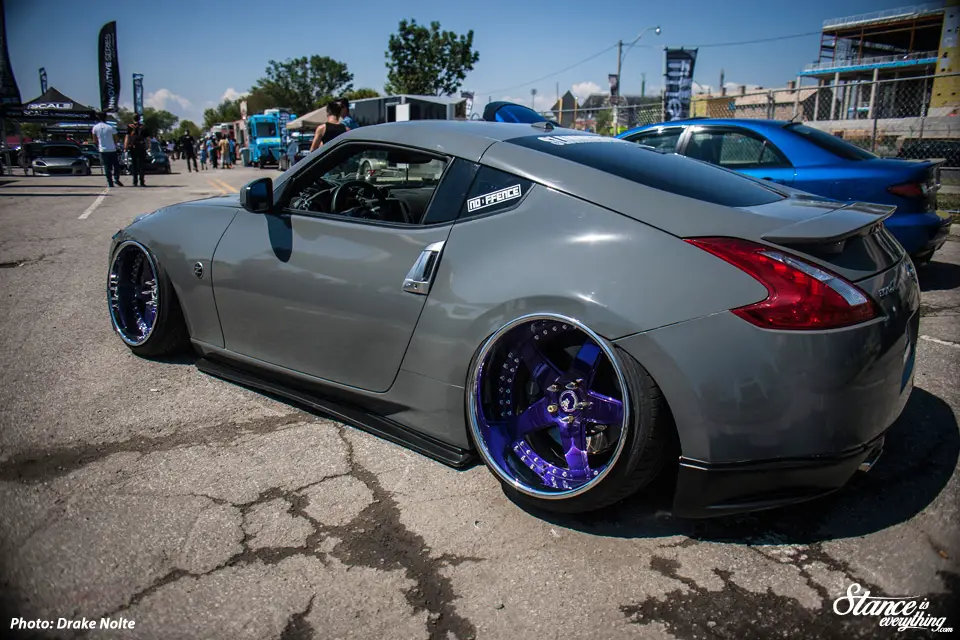 Though I imagine not all that camber comes out aired up so hopefully he has better luck with the cops on air than he does static.
Jon (below) seems to be loving life back on coils, even though the Toronto roads seem to want to challenge him at every step.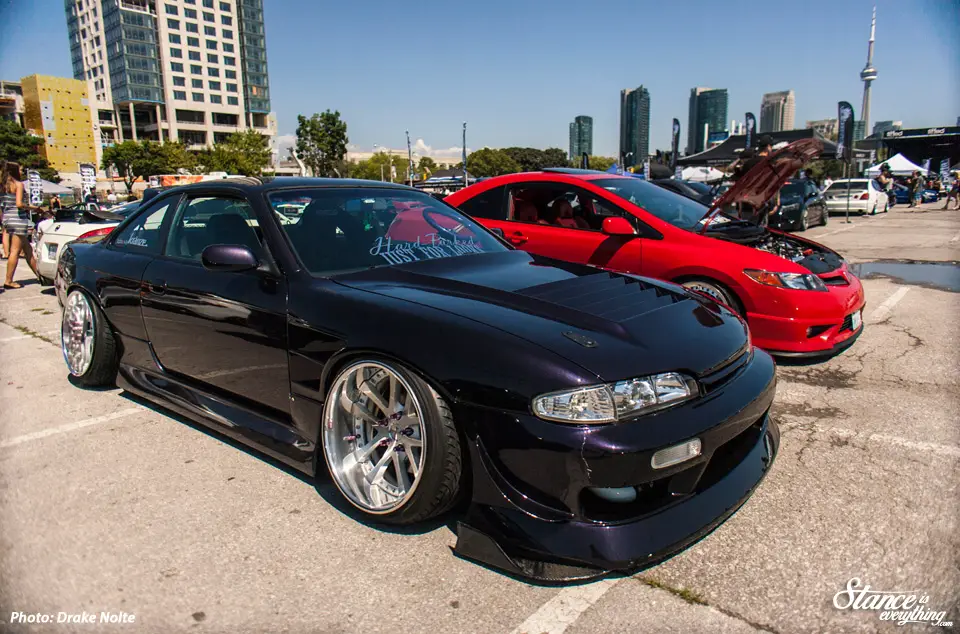 Also continuing to cruise around static is this dumped S4 that I don't think I've seen with a bumper since 2012 or so.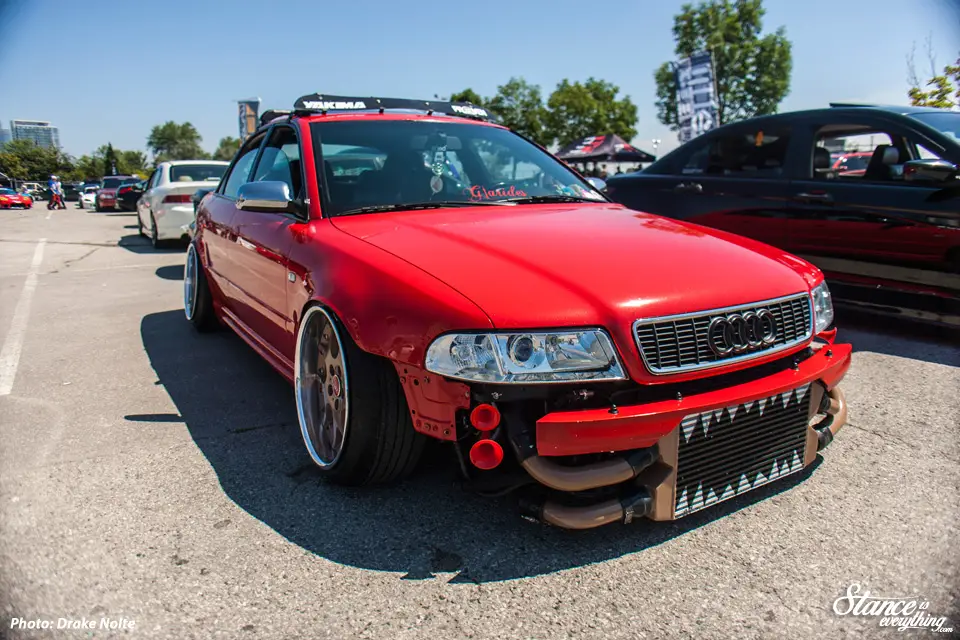 Those of you who sway more towards function will probably find the next few vehicles pretty appealing. The s13 in particular is shockingly clean. And the Re Amemiya FC looks like a great work in progress.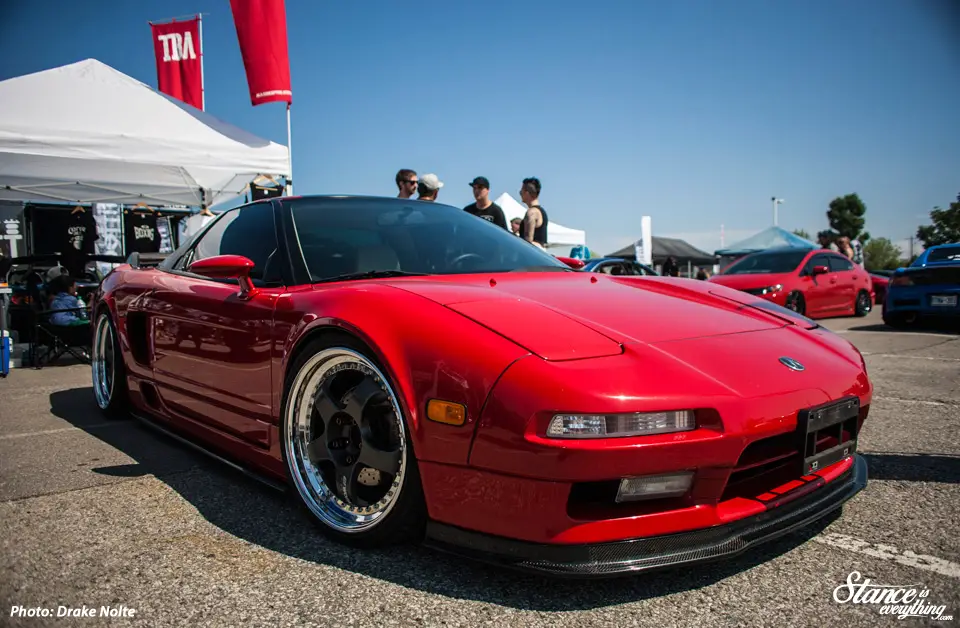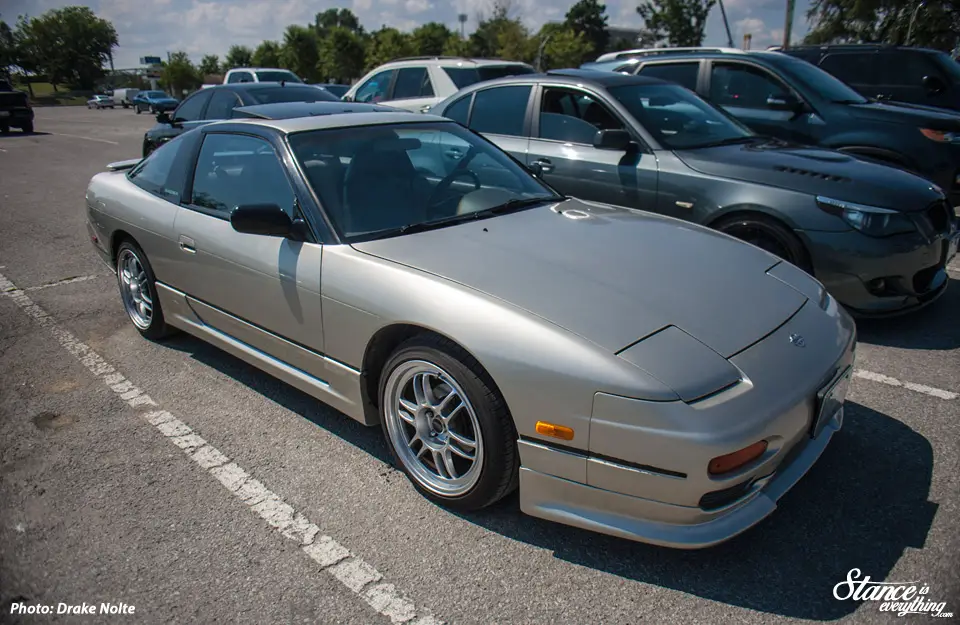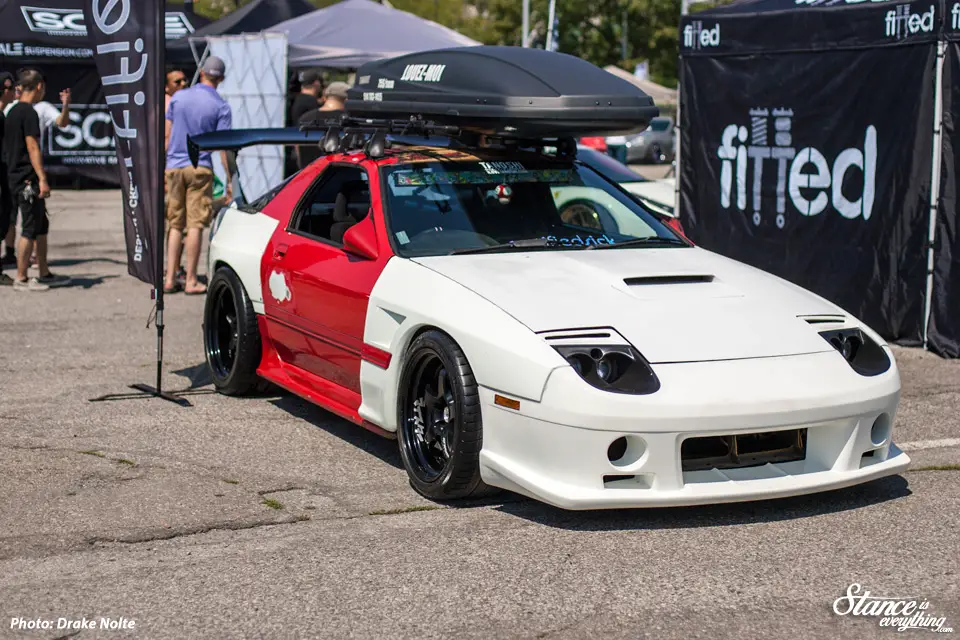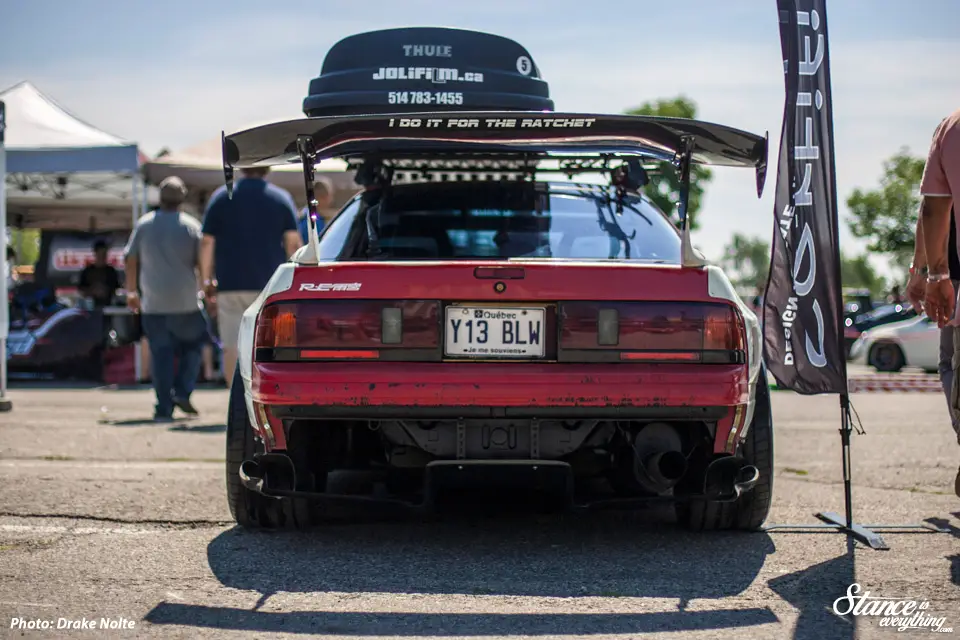 Before we close the Fitted Coverage for 2015 here is one more shot of the 458 Italia because why not?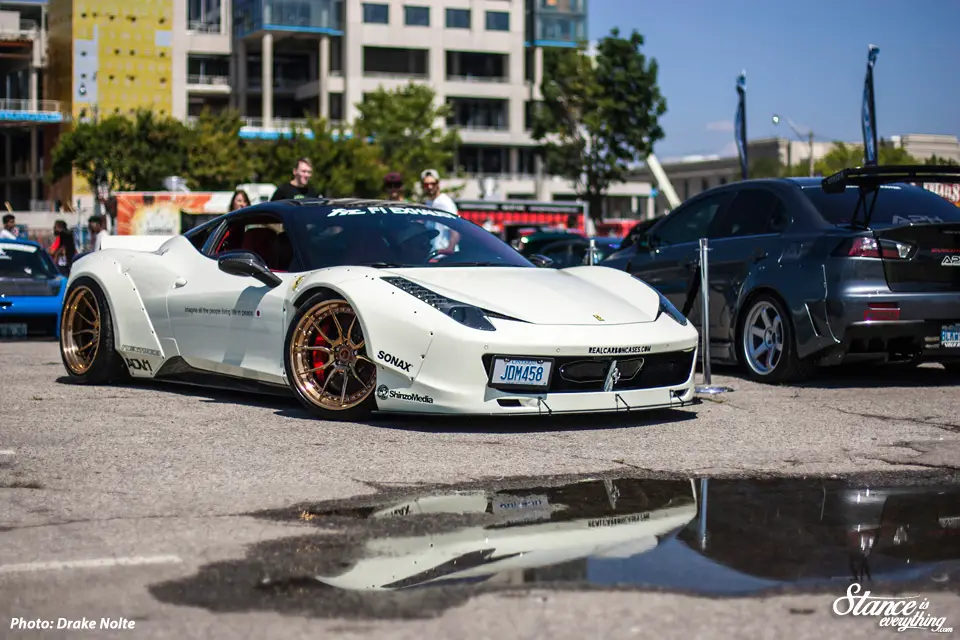 Ending their year on such a high note I can't wait to see how the Fitted Lifestyle series of events continues to progress in 2016. Congrats on a great year guys.