This summer has been a busy one in Ontario with events happening so frequently it's often hard to get to all of them never mind getting coverage up in a timely manner! I once again have to thank the guys at StillSteezy.com for helping out with event coverage this year.
While the Importfest Vossen owners meet was taking place at Lexus Downtown, on the other end of the City The Tuner Dynasty was hosting their first show in Kitchener.
Proceeds for this event went towards the Pledge To End Bullying along with the United Way Kitchener and the momentum generated from their monthly meets translated to great support for this show.
Today's coverage focuses on the stand outs and personal favourites of Gray and Kurt.
First up a factory Fresh Datsun 280z. Looking like it rolled right off the factory floor this car demand the respect elders often do.
Next up is a fairly regular sighting around here, Gary's Ranger.
As connoisseurs of fine details a truck like Gary's is the perfect subject for the likes of Gray and Kurt.
I'm not sure if Gary still has the truck up for sale, but if he does here's hoping once it's sold it doesn't vanish for good.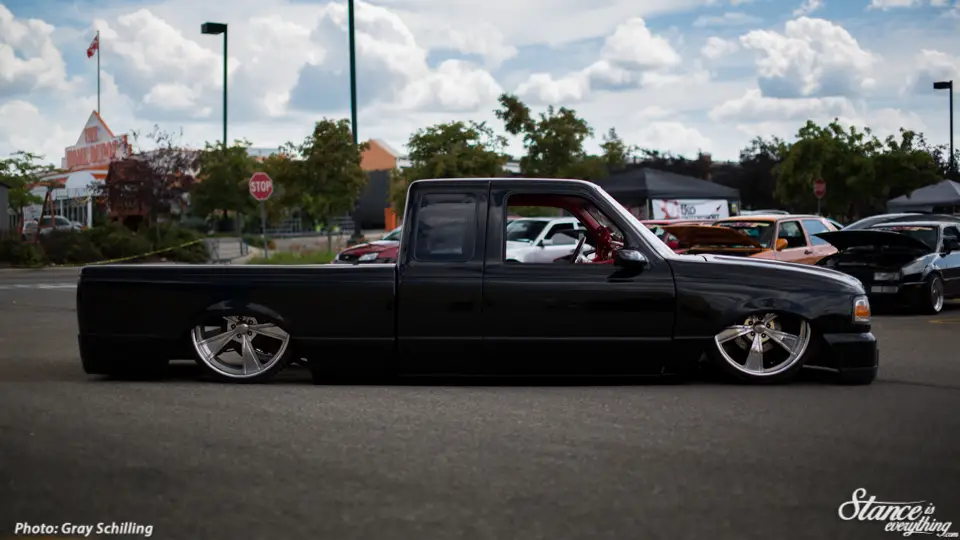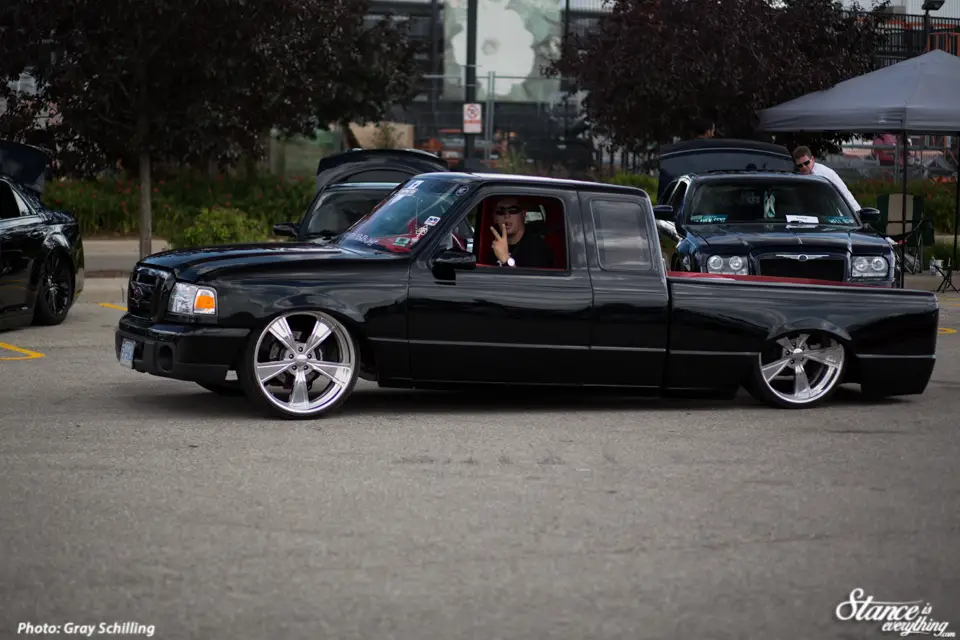 The Reiger wide body Golf below was one of the more unique cars at the show. Promoting Berlin Klassik this car is equipped with and Audi TT power plant and interior.
People go on and on about how BBS wheels on Volkswagens are 'played out' but honestly they look so damn right that I find that whole argument silly.
Some people like to go against the grain others like to keep it timeless.
The coverage today will end out with Gray's Mazdaspeed Protege and Beau's GS400.
Gray's car is easily one of the cleanest MSP's in the city (no easy task thanks dodgy Mazda Metal) and a bit of a unicorn as it doesn't appear much, and when it does it's usually discreetly parked outside of the spotlight.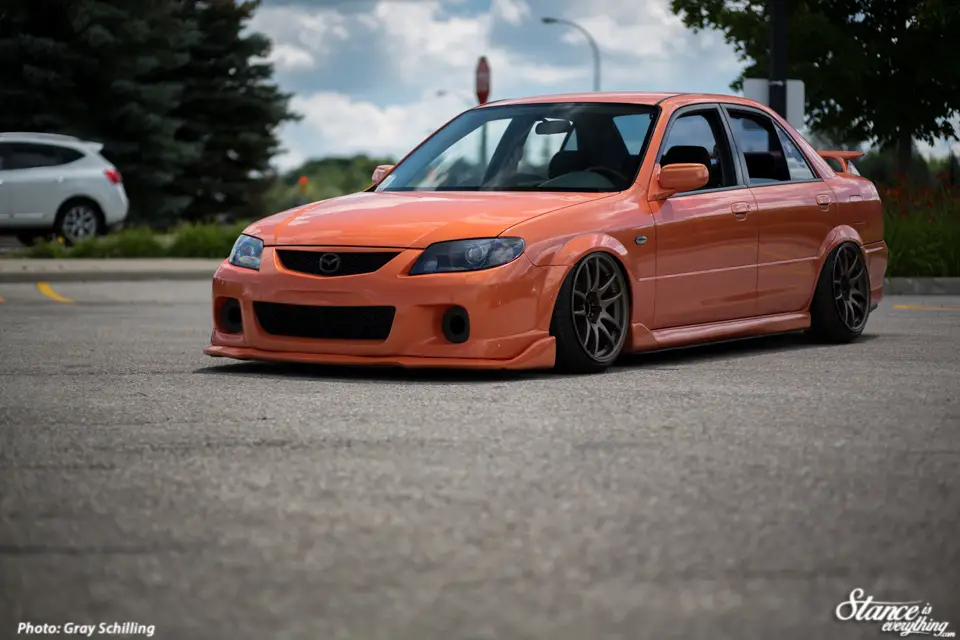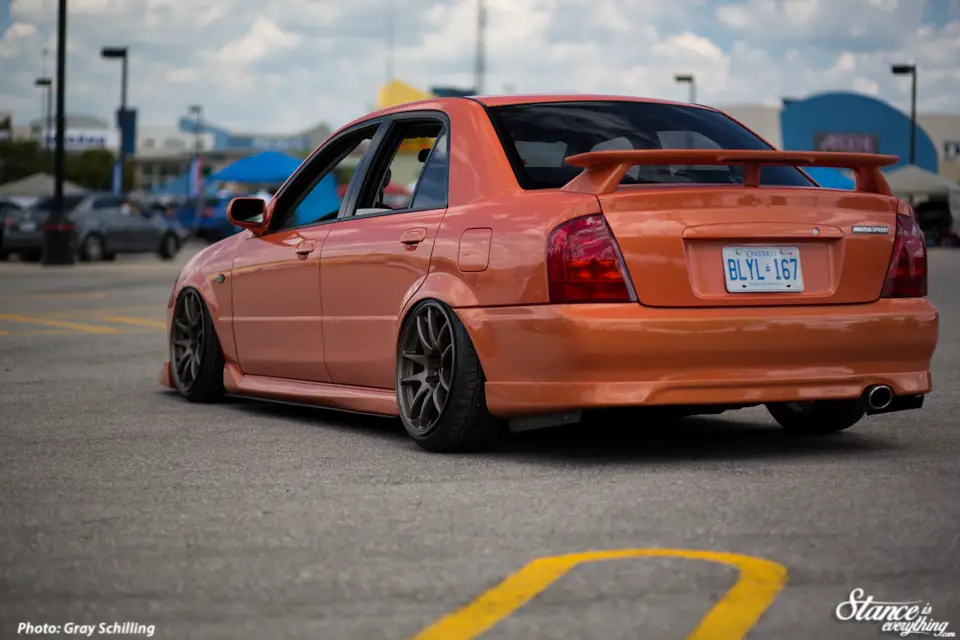 Beau's GS400 has been getting a lot of attention lately due to its impressive static fitment, but really big body sedan on wheels with tons of dish? Who doesn't like that.