In 2011 I spotted an outstanding '62 Pontiac Laurentian at Performance World, then later that year the Fleetwood Country Cruise In. The owner contacted me later on and I actually re-edited the photos and posted them up in 2013.
Since Rob and I been like ships passing in the night and just managed to miss each other at a variety of events.
At this year's Cruise For The Cure hosted at Tim and Brenda's Place, we finally managed to meet after all these years and I got to take a few more photos of his beautiful car.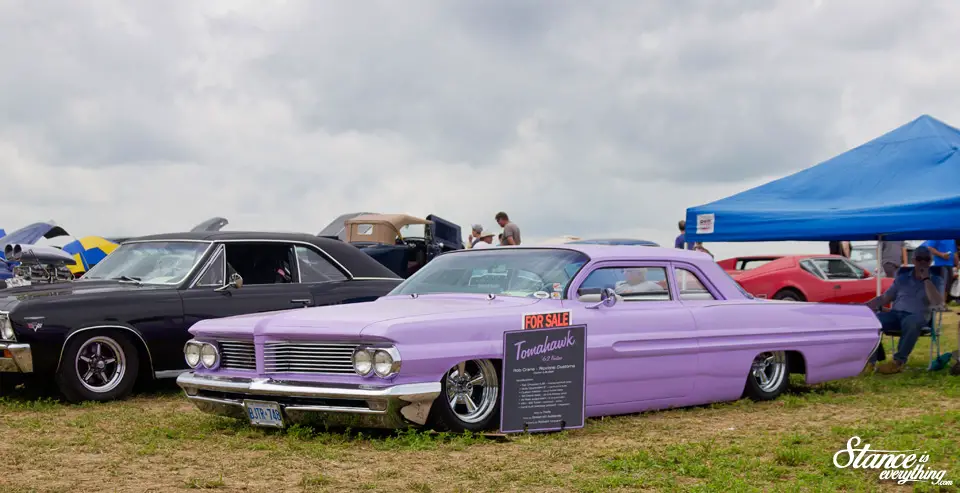 Currently up for sale Rob's Pontiac is a work of art that he built entirely himself.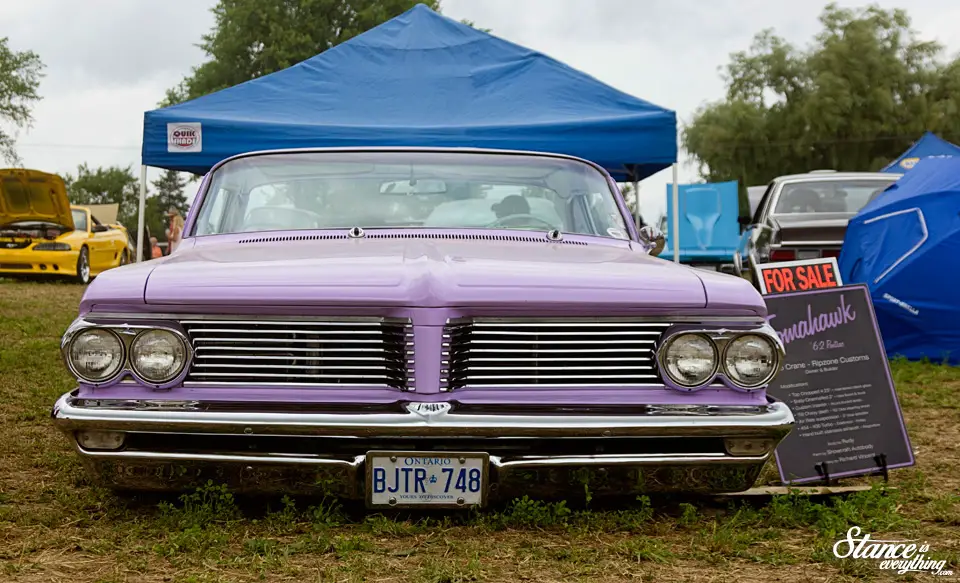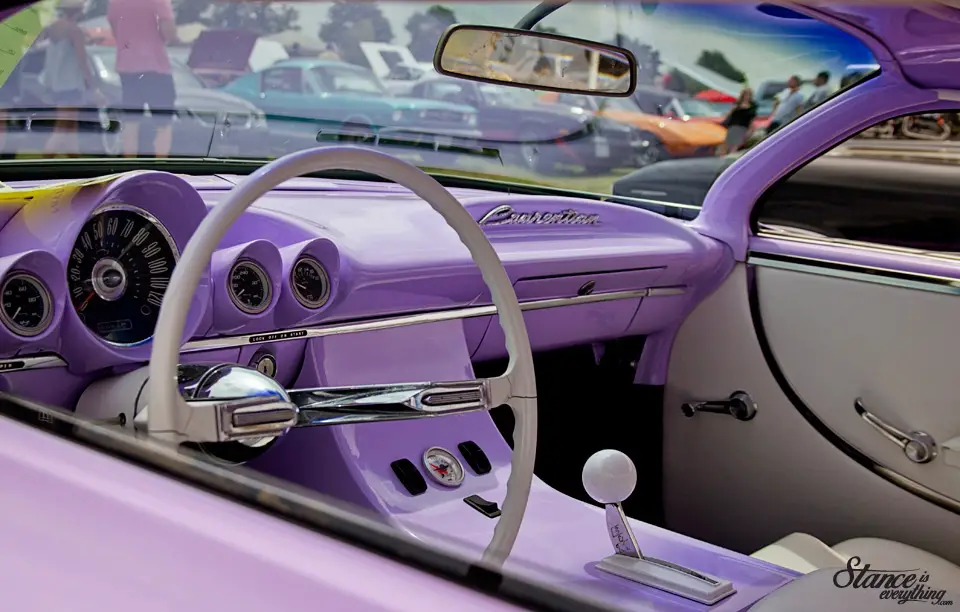 With over 3000 man hours of work into it this car will be an absolute steal for whoever picks it up. Literally everything you could want has been done to it, chopped, channeled, bagged, and a 454 Big Block Under the hood.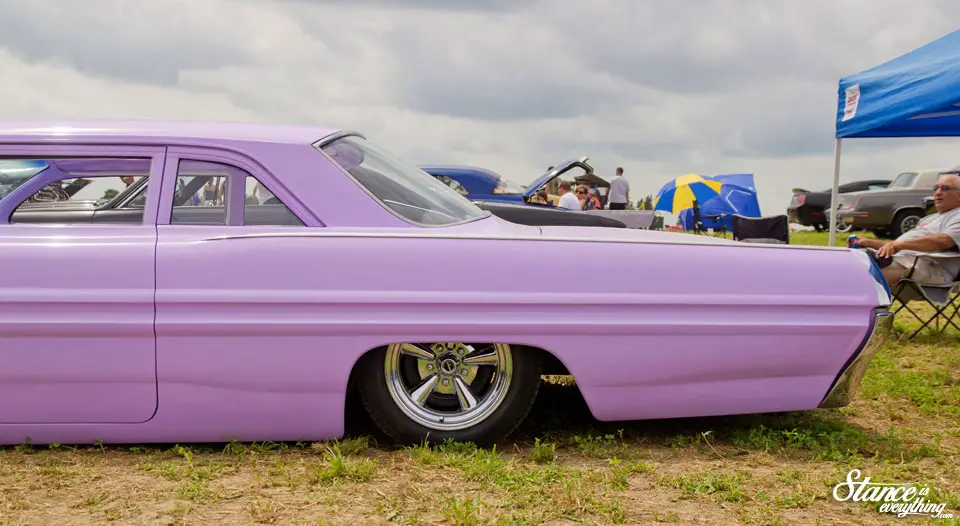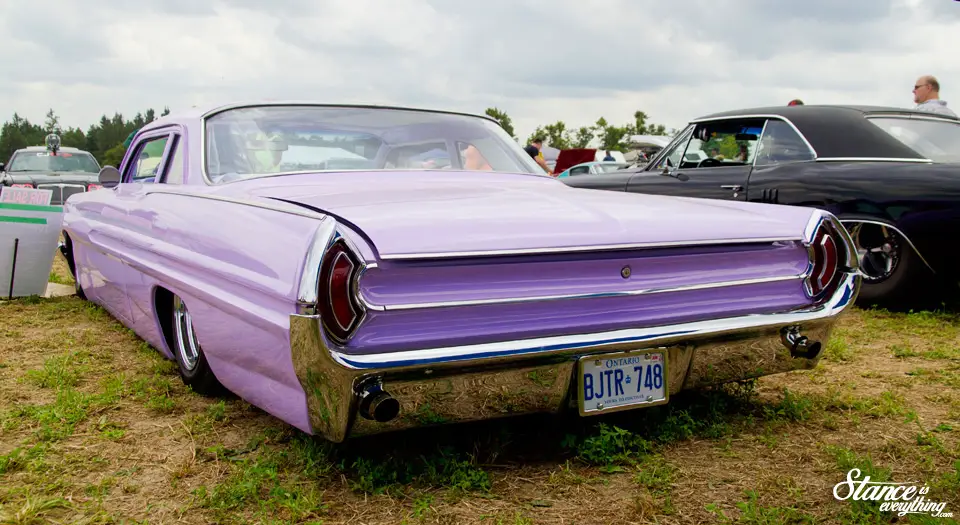 If you're wondering why someone would sell such a car it's because he's got a Cadillac sitting in the garage waiting to get similar treatment. Can't wait to see that one when it's finished.