As you are already aware I used most of my time at the Saint-Eustache Autodrome on track taking photos of all the exciting tire slaying Formula Drift action.
However, when I did make my way off the track I perused Offset Kings, the off track event. Presented by Fatlace –the same brand/person who coined the term HellaFlush– this series of shows goes hand in hand with Formula Drift.
With Quebec passing the Hellaflush Law earlier this year I was wondering what the turn out would be like, but clearly I underestimated the dedication of Quebec enthusiasts to this niche of car modification.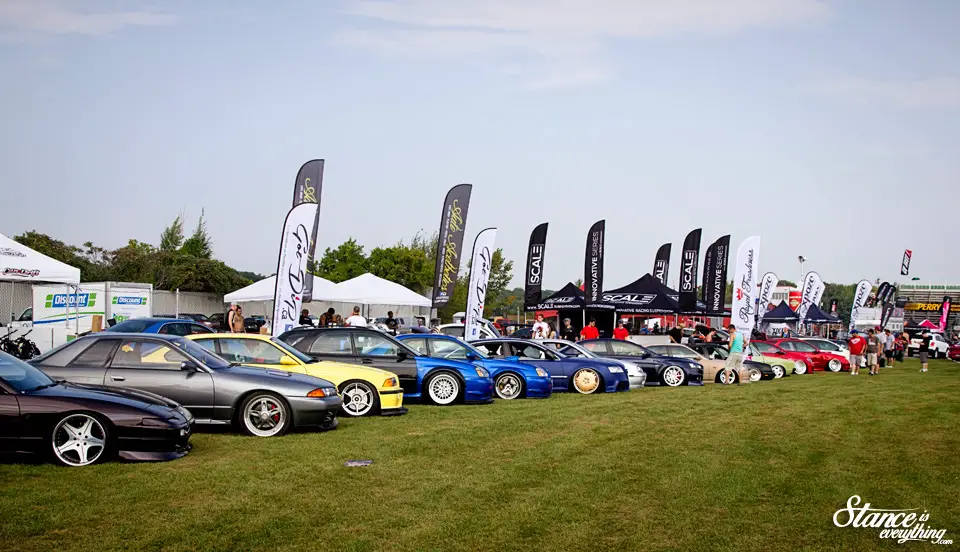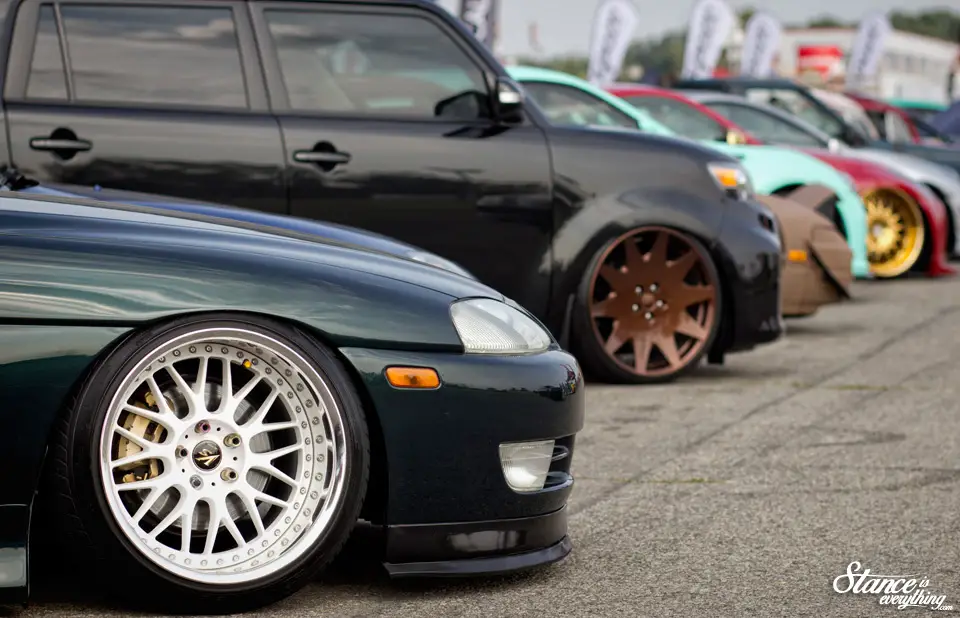 In most cased they rolled as hard as they could to the show, police be damned, or in the most extreme cases they switched daily driver set-ups, to more extreme show set-ups and back again.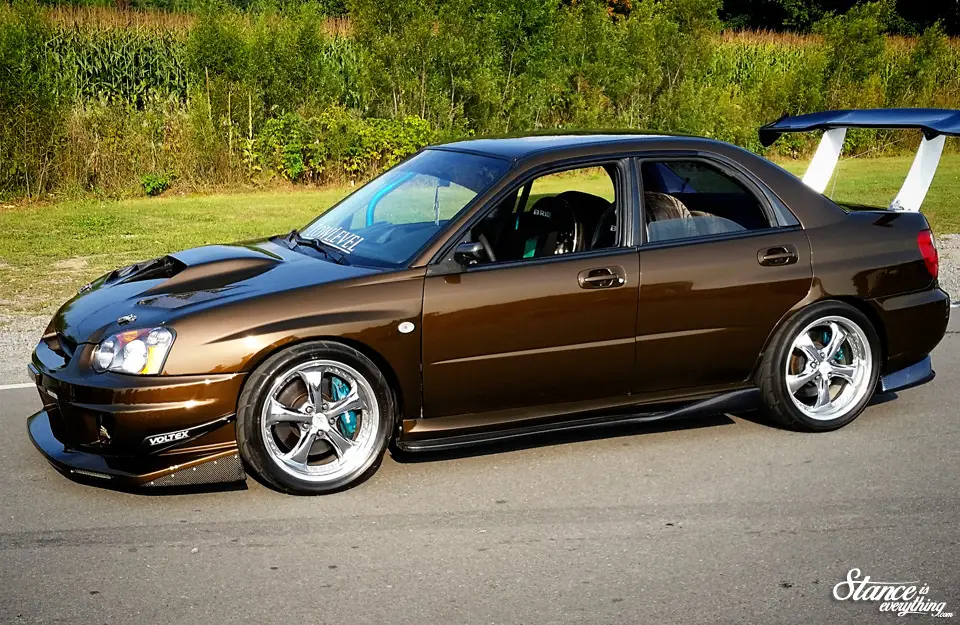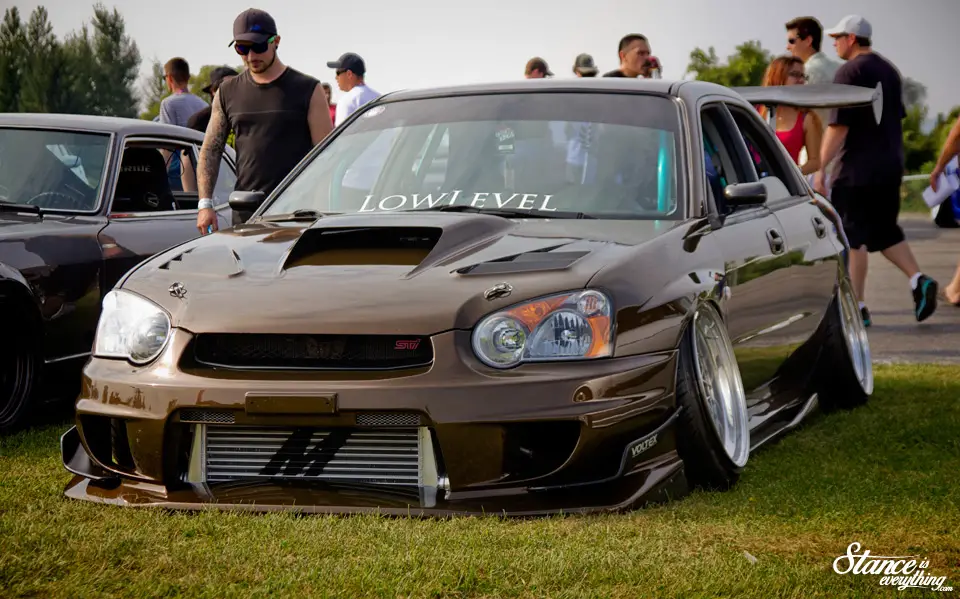 One car that needed no such transformation was this RB26 powered Datsun 280z. Stunning on the way in, stunning at the show, and stunning while leaving.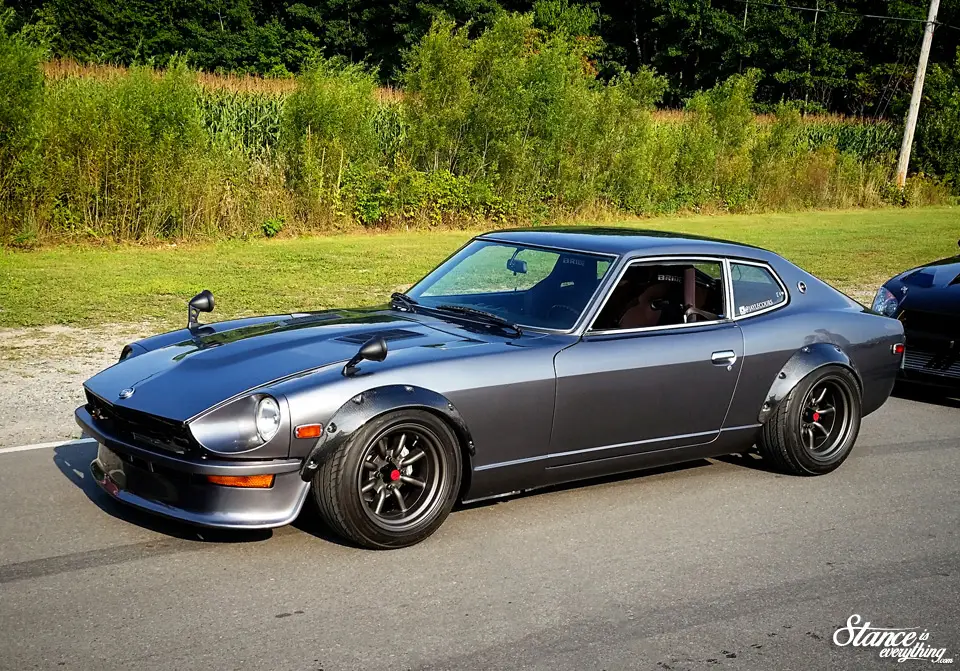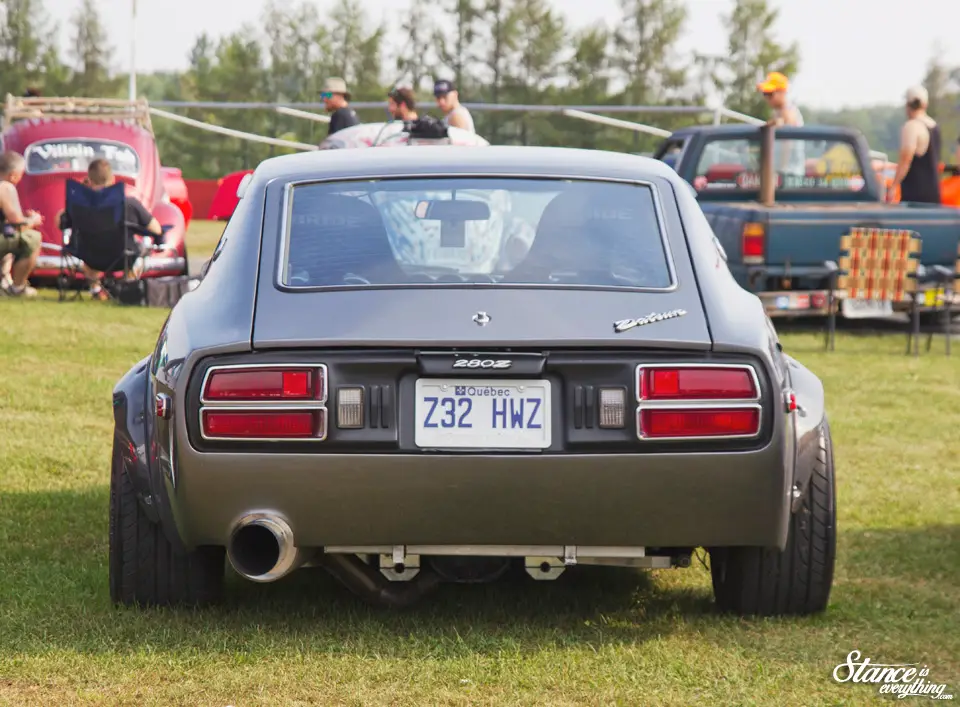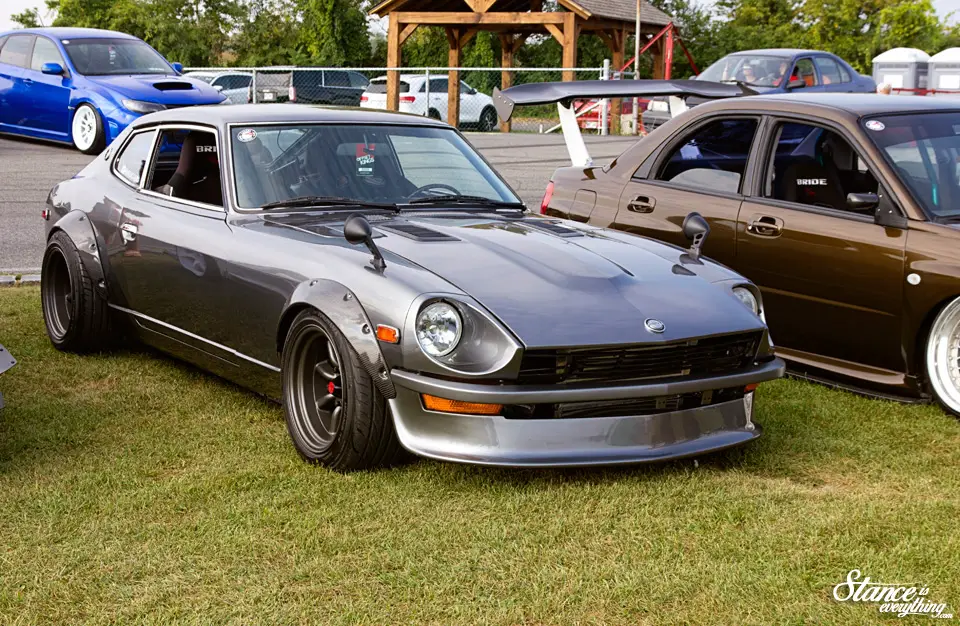 Female enthusiasts were not afraid to represent hard at Offset Kings either. Both the Mazdaspeed 3 and BMW below belong to female enthusiasts and both are fine examples that girls can build extremely clean cars just as well as the boys.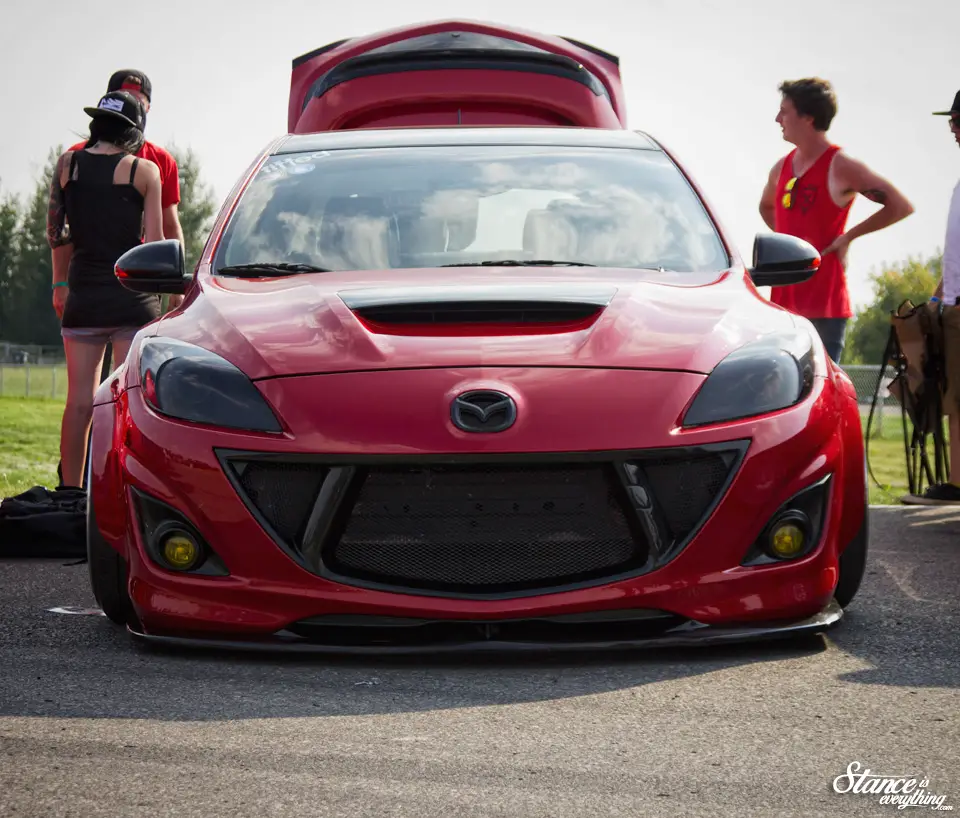 Flares and wide bodies are still all the rage, and this 993 (with rumoured LS motor) on Airdynamiks suspension caught my eye.
If only I managed to see it with the engine cover propped up…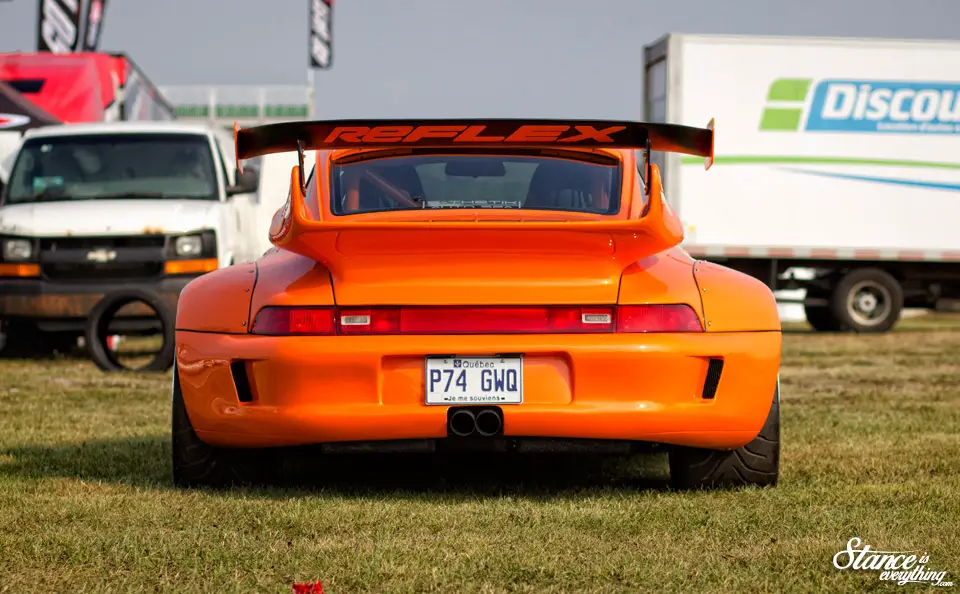 The Soarer below only employed flares in the rear in order to fit ample width Work VS-XX wheels with appropriately sized rubber.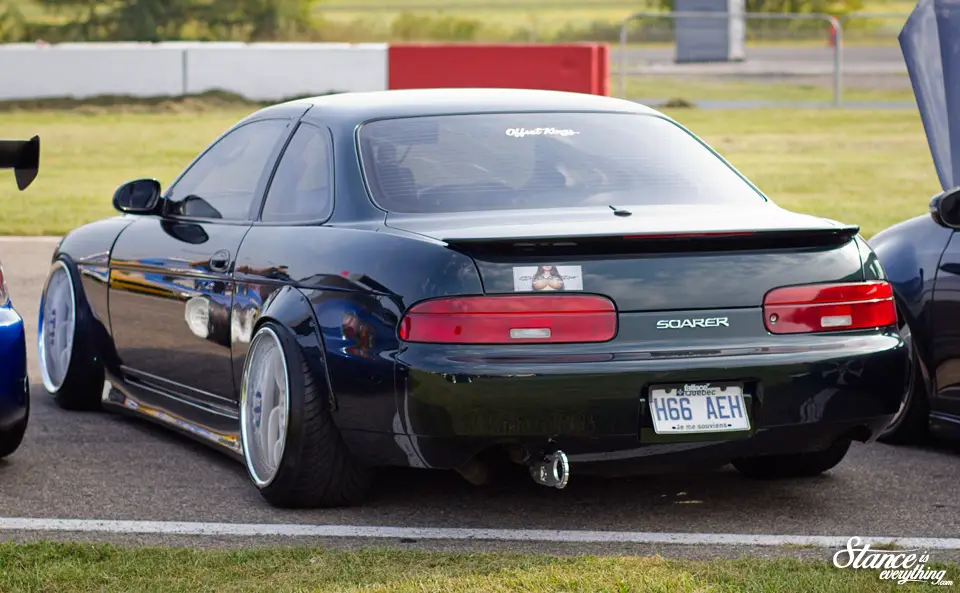 Not all flares though Michael Sabourin's VW Jetta showed off the shaved and tucked engine bays the VW community is known well for.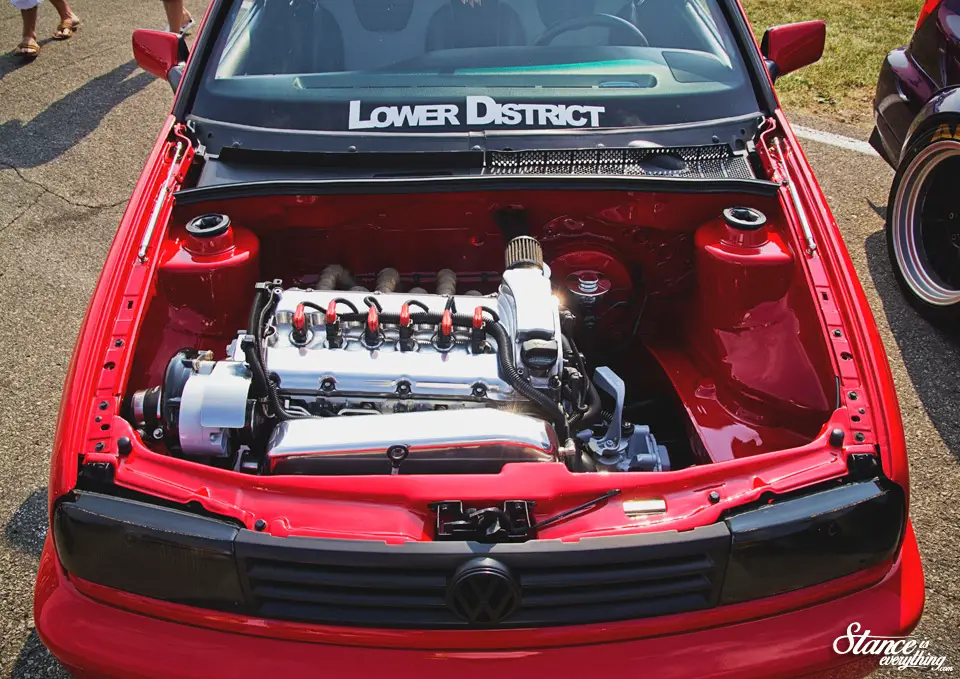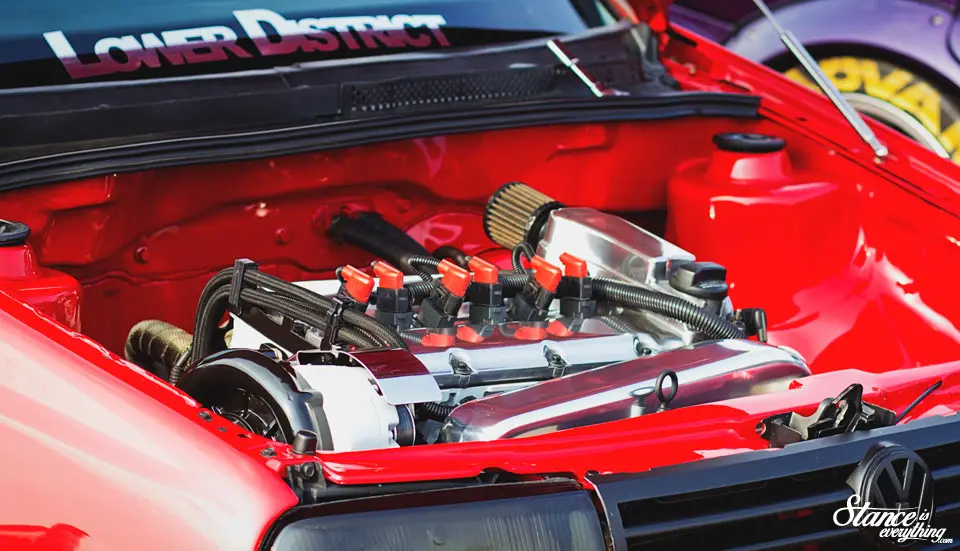 And the Volkswagen below showed off a nicely done hardlined air ride set-up.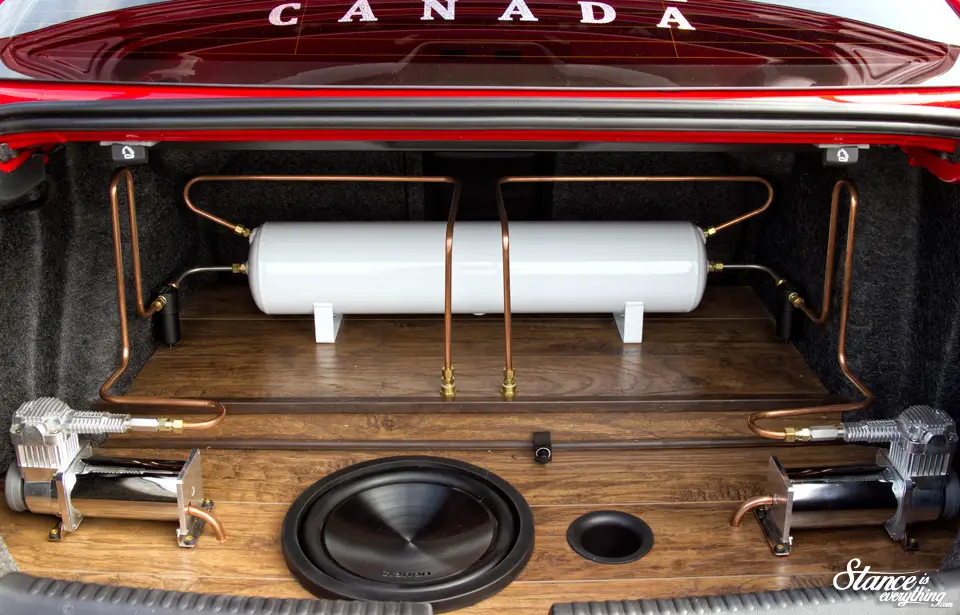 Of course there was also a bit of tongue and cheek humour at the show. The "Ghetto MK3" always turns a few heads with it's in your face, without a care, choice of modifications.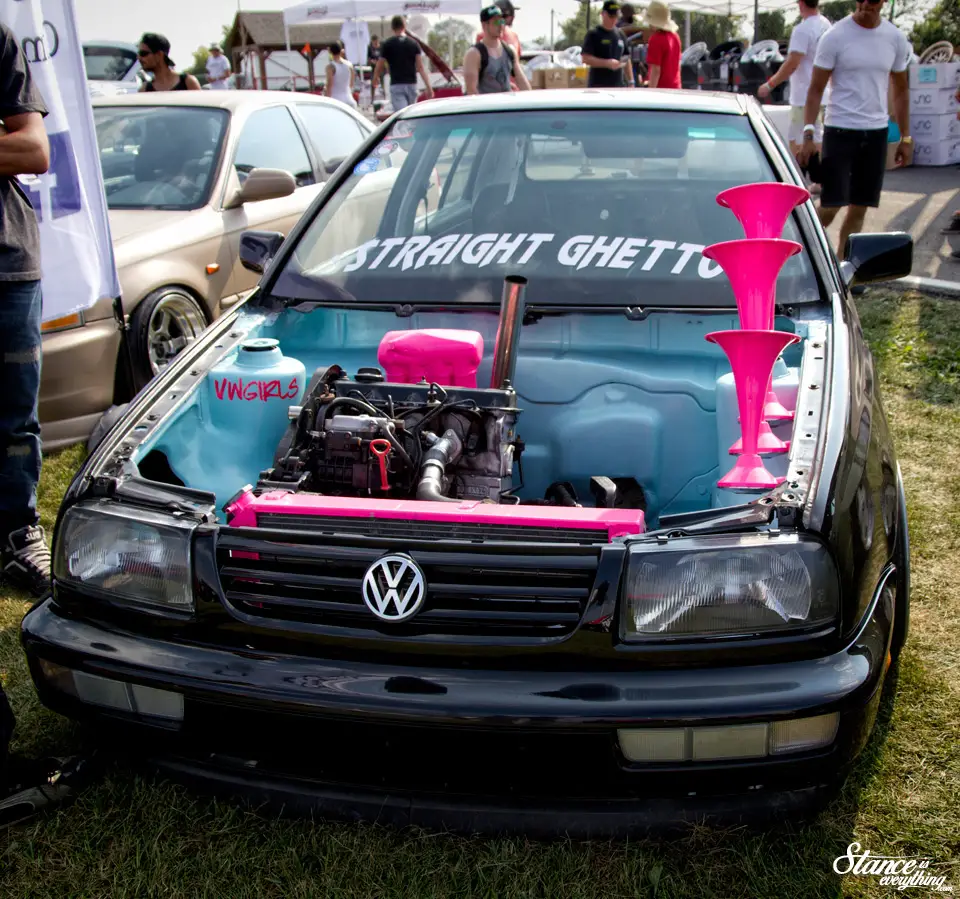 And a car owner that threw things back to when we were kids playing with toy cars on the best rug ever made.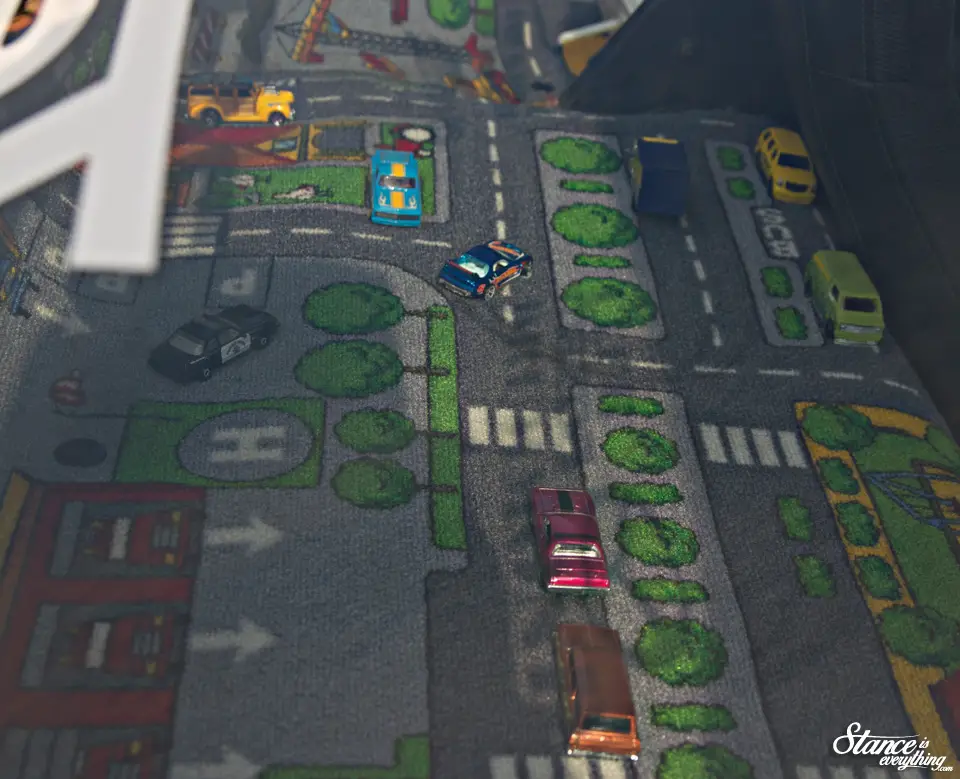 Going to close out today's coverage with a look at some of my personal favourite vehicles at Offset Kings Montreal, first up this 1JZ swapped e36.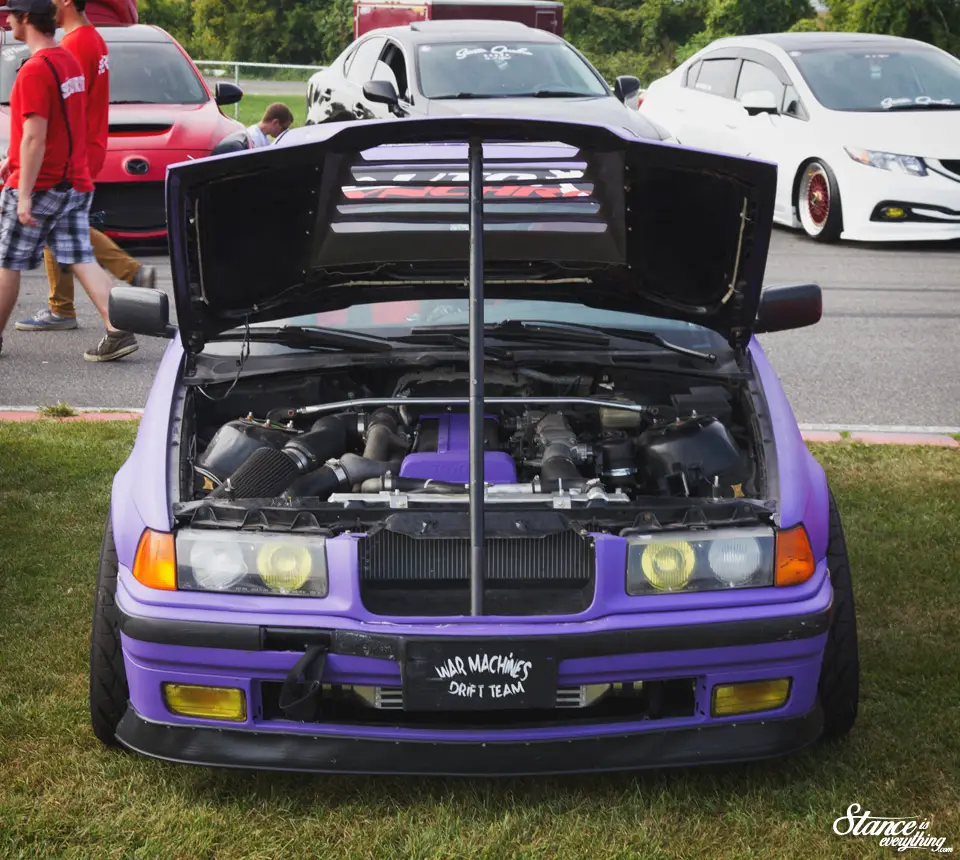 The swap looked pretty well done and all signs point to it being a car that gets slid so if there's video of this car out there feel free to drop it in the comments.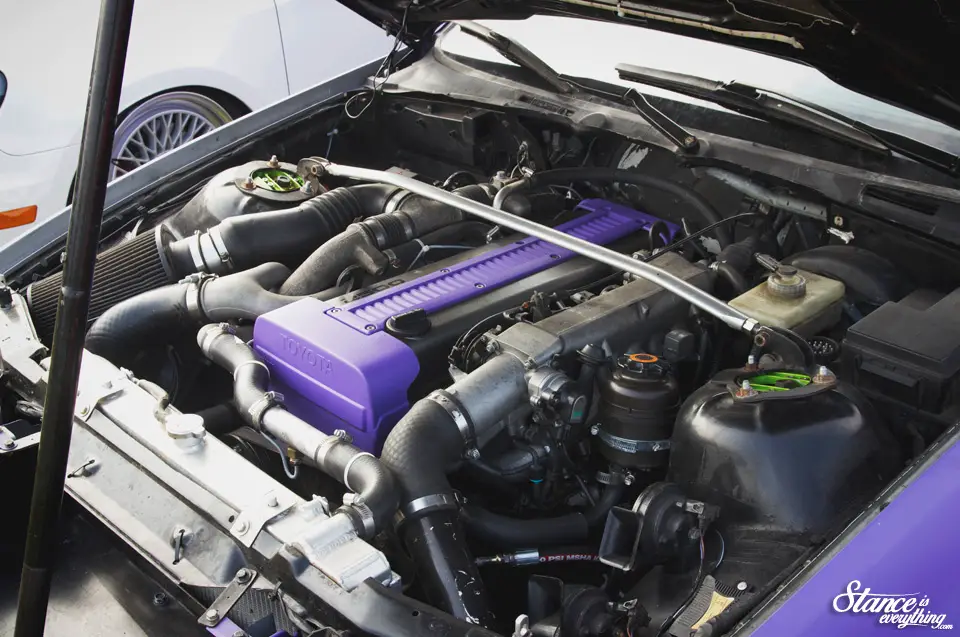 Keeping it BMW the e46 below was simple, clean and to the point.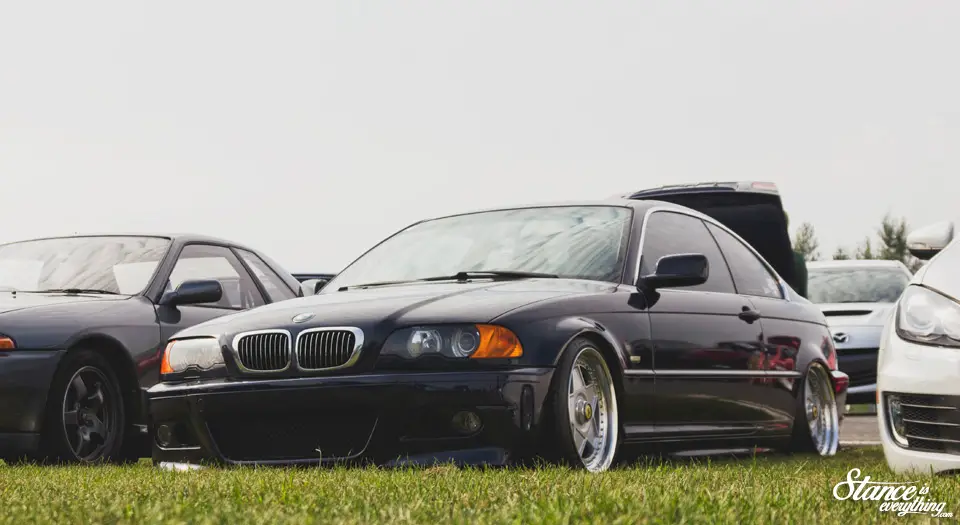 Cimon Brouillette's S13 still looks flawless from the last time I saw it at Fitted.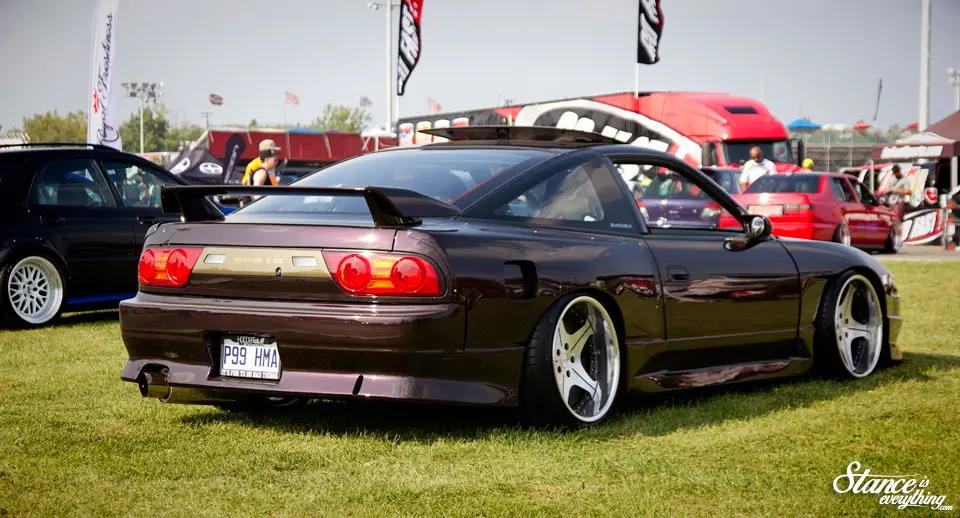 And another one of my Fitted favourites made it to the Offest Kings, Alex Lachance (@BlackAnvilGarage) not only brought his wagon to the show….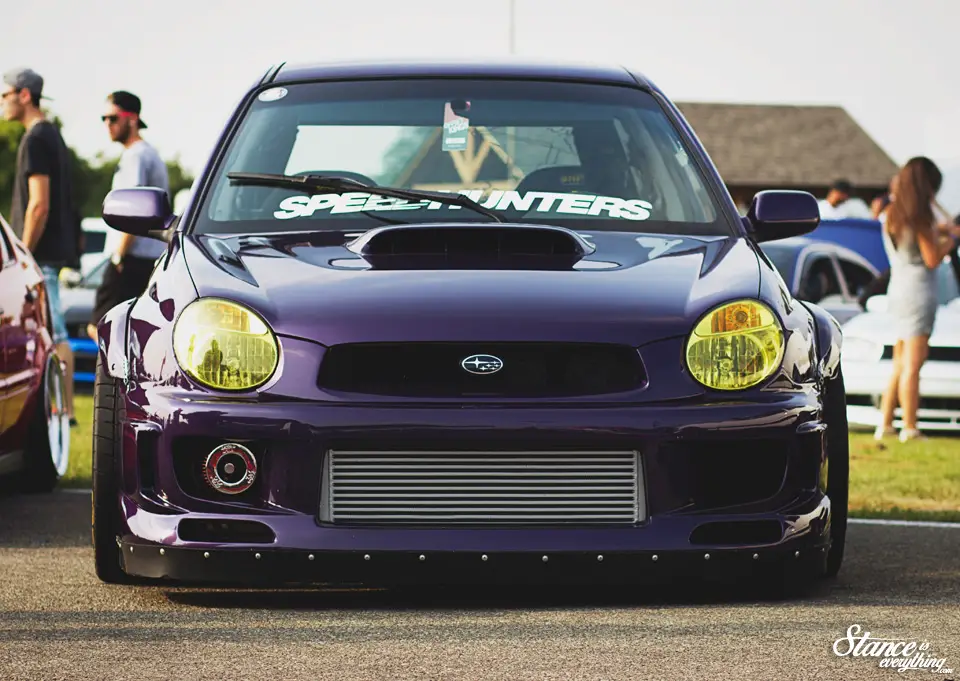 …he also had his girlfriend bring his daily Mazda B2200, which is styled in a manner quite a bit different from other B2200s I've seen.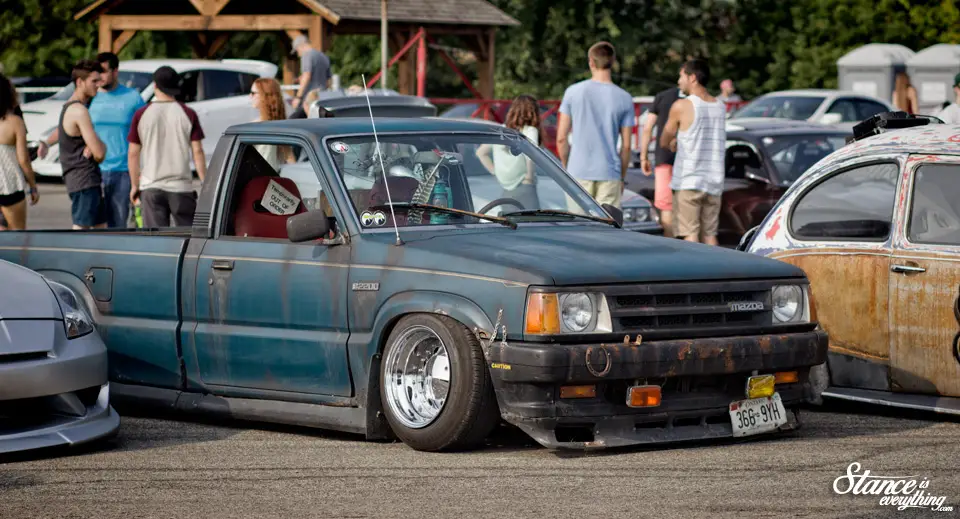 He's got another B2200 build as well which is going to be a drift truck. You can follow his progress with that here.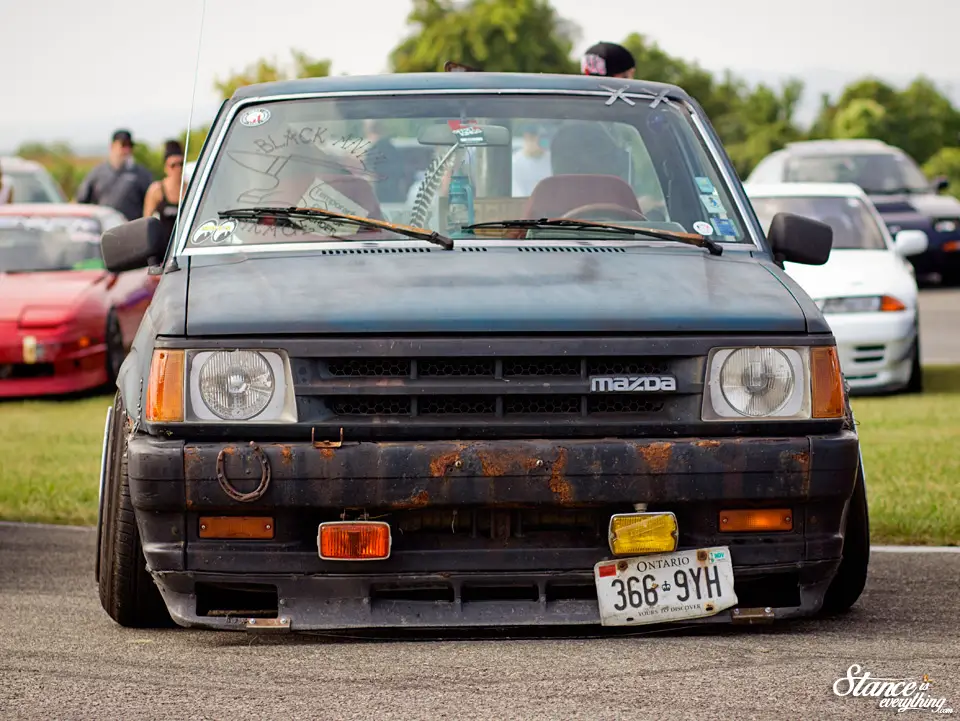 The closer for the coverage though has to be this RB26 powered Nissan Laurel.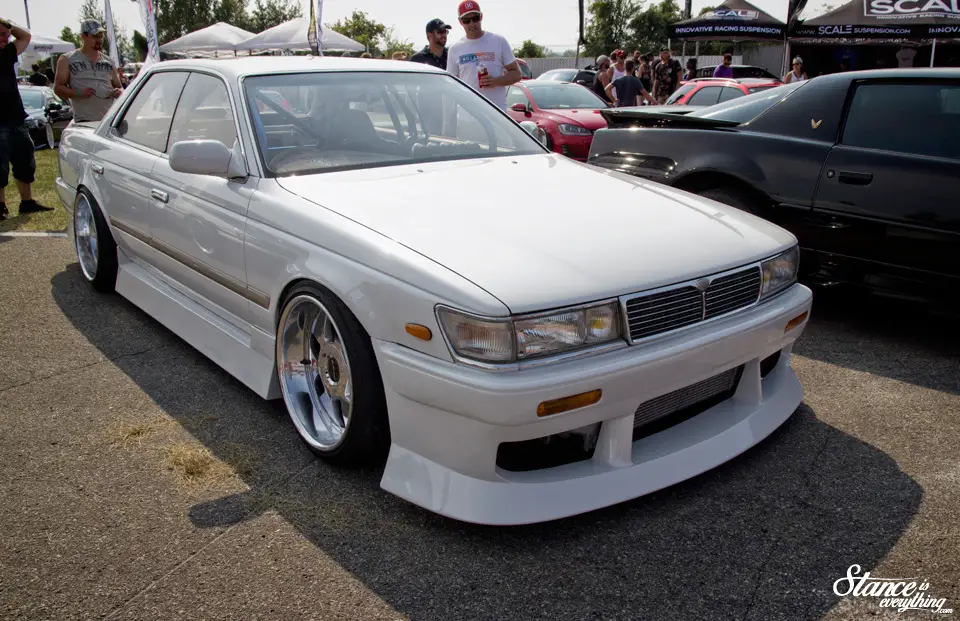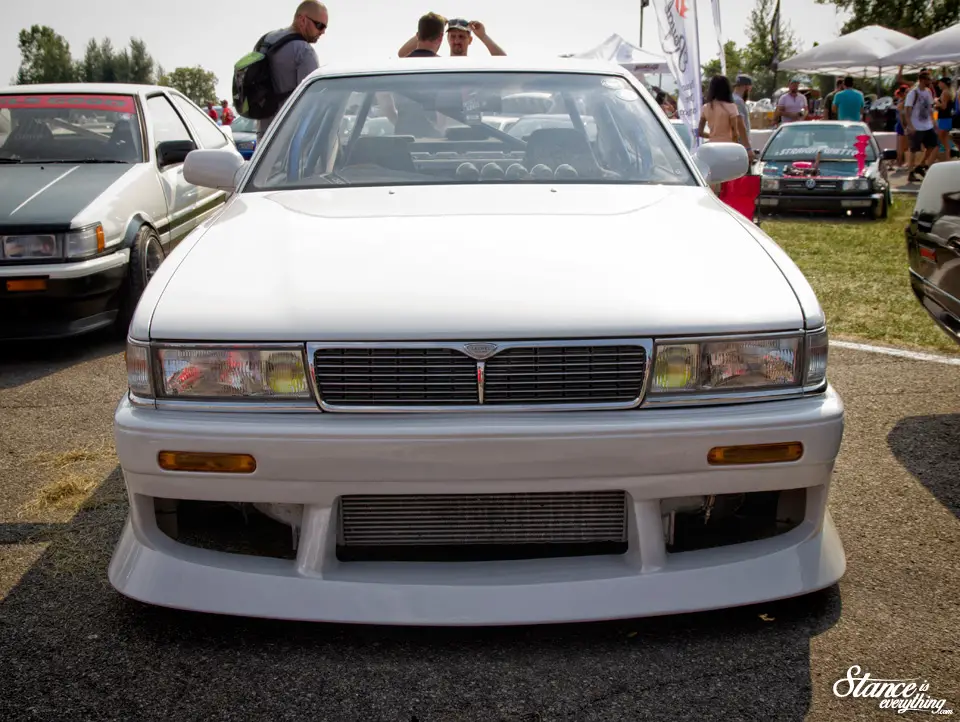 The first one I've seen in person this car was immaculate throughout and would have looked equally at home cruising the streets of Japan as it did sitting on display at Offset Kings.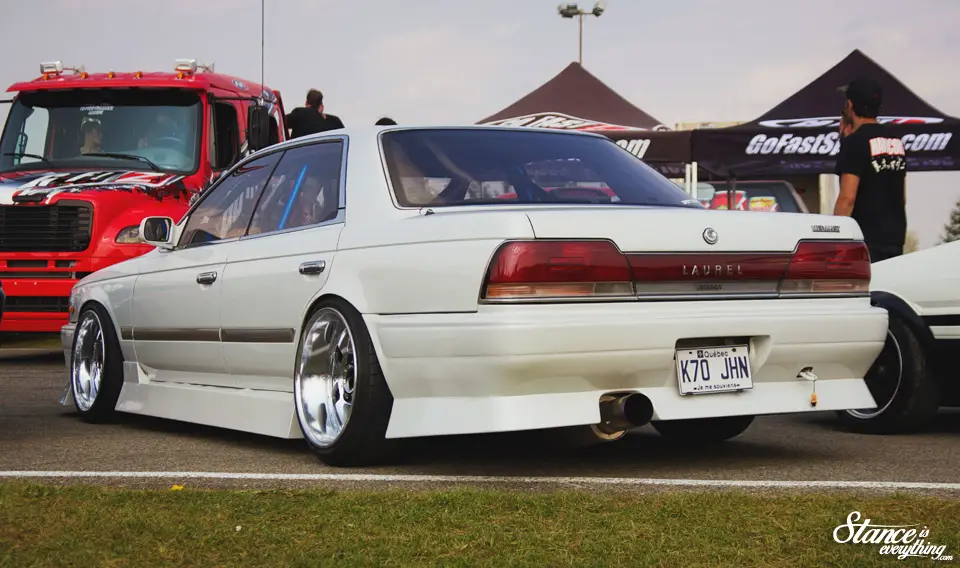 That's it for Offset Things Montreal. Thanks again to SYLVANIYA zXe (available at Canadian Tire) for the adventure in the land of poutine!