Earlier this year I regretfully missed the 5th Annual Majestics/Luxurious Summer BBQ. It was still covered here on the site thanks to Chris Johnston, but with the Reunited show being M.I.A this season I was starting to get worried I wouldn't get my personal lowrider fill for 2015.
Enter Rollerz Only who announced their BBQ at the same park two weeks ago. The weather might have been acting up quite a bit –read: cold and rainy– but the turnout was still pretty good all things considered.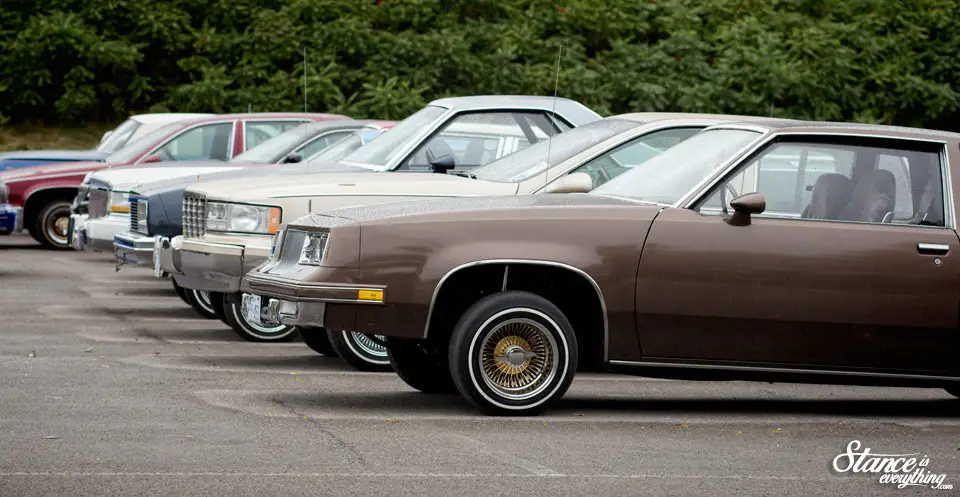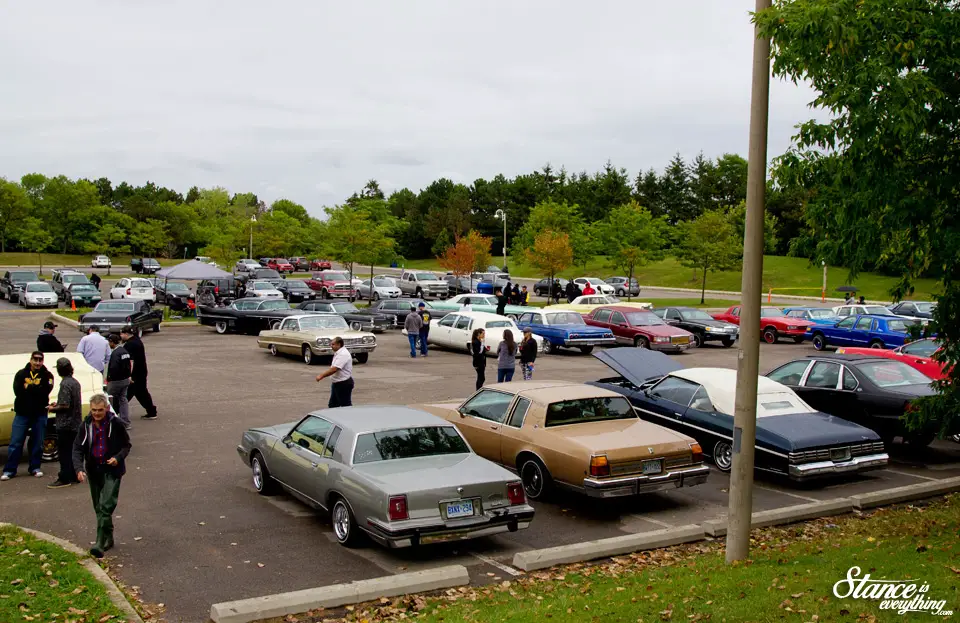 The Toronto Chapter of The Cadillac Kings came out and this is the first time I've actually ever seen this group of cars in person though we've had a few interactions on instagram.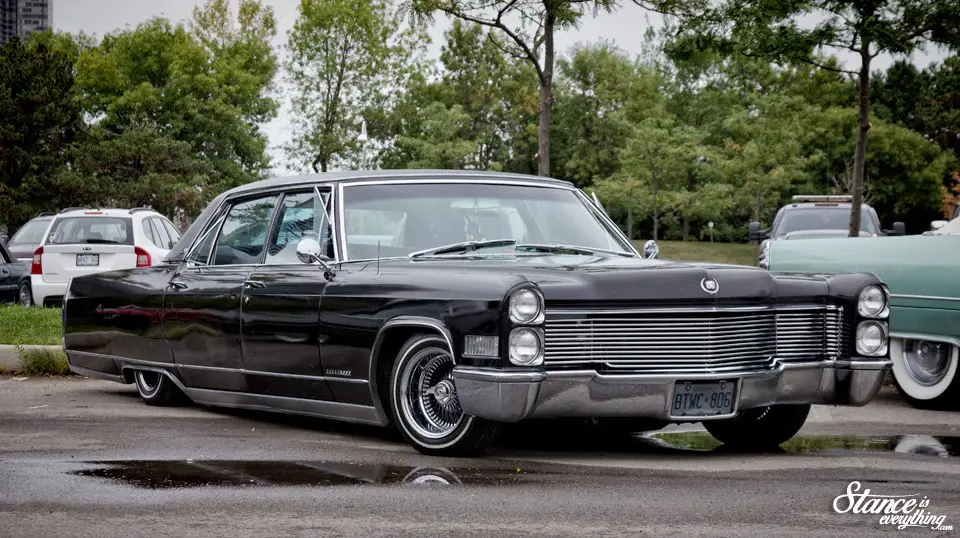 Hard to argue with a black on black Caddy laid out on wires, but if there was an argument for it it might be a black on black Caddy on Centerlines.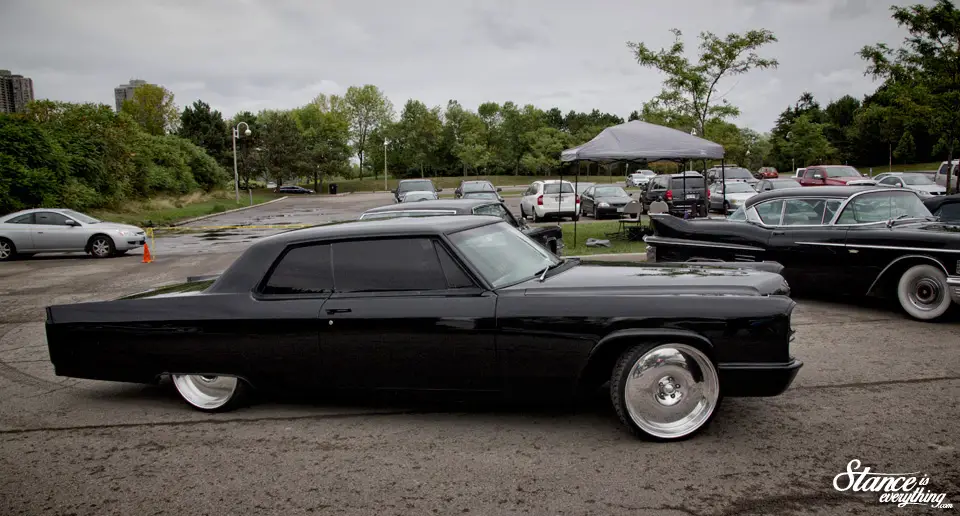 The Caddy below isn't part of the Cadillac Kings as far as I can tell but was pretty awesome none the less.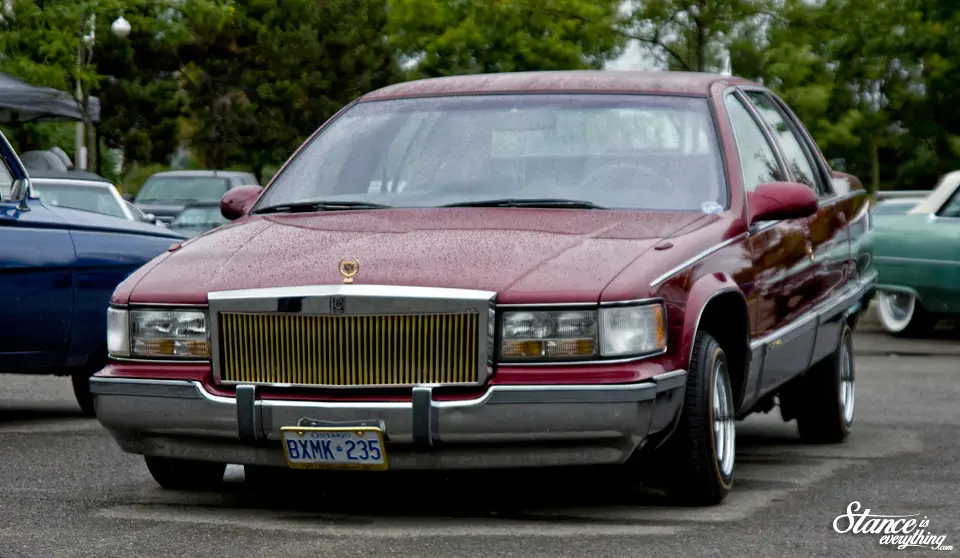 A prerequisite to any cruise is proper tunes as demonstrated below.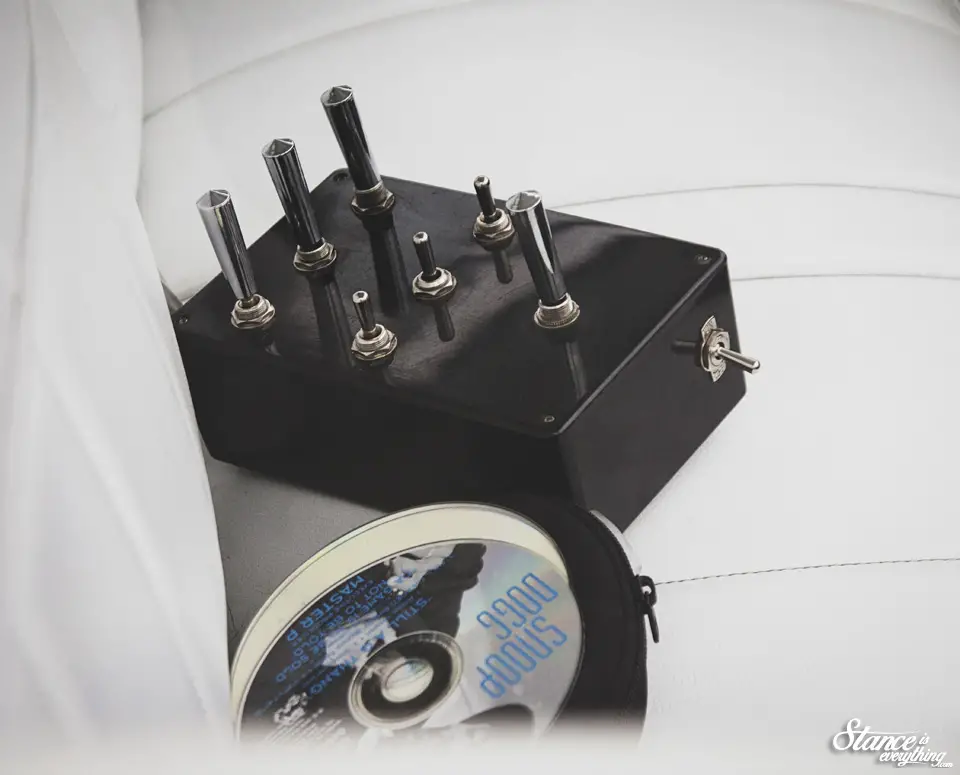 When it comes right down to it the Impala is a lowriding mainstay and there were a few examples at this years autumn BBQ. I wish the '60 was parked in a bit better of a location because it was clean as hell.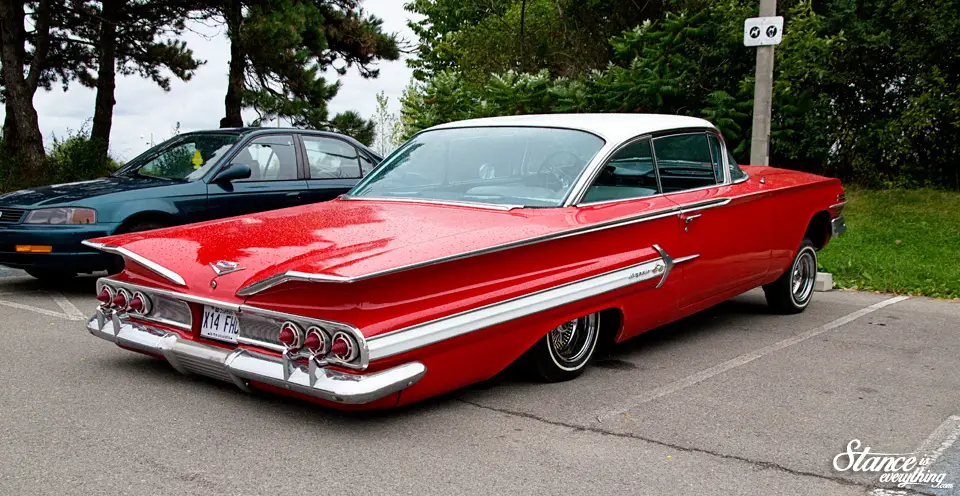 This gold '64 hardtop oozed California.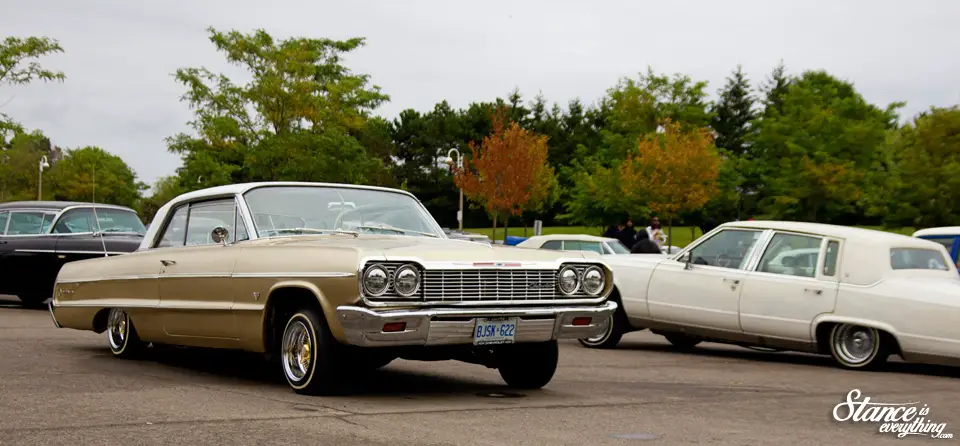 Affiliated C.C. Member Hai rolls this absolutely awesome '58 Impala. I've taken a number of photos of it previously and will continue taking many more, such a nice car.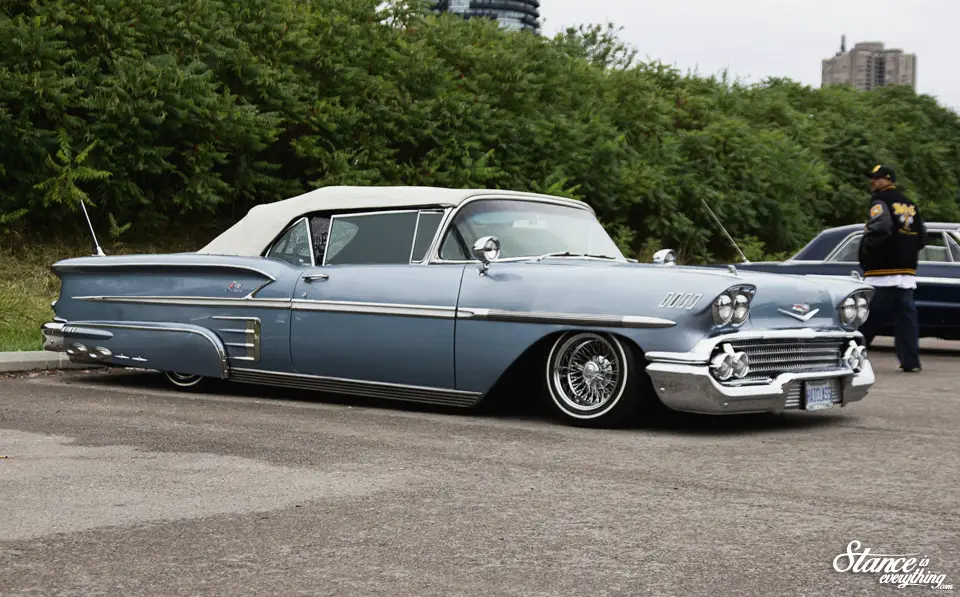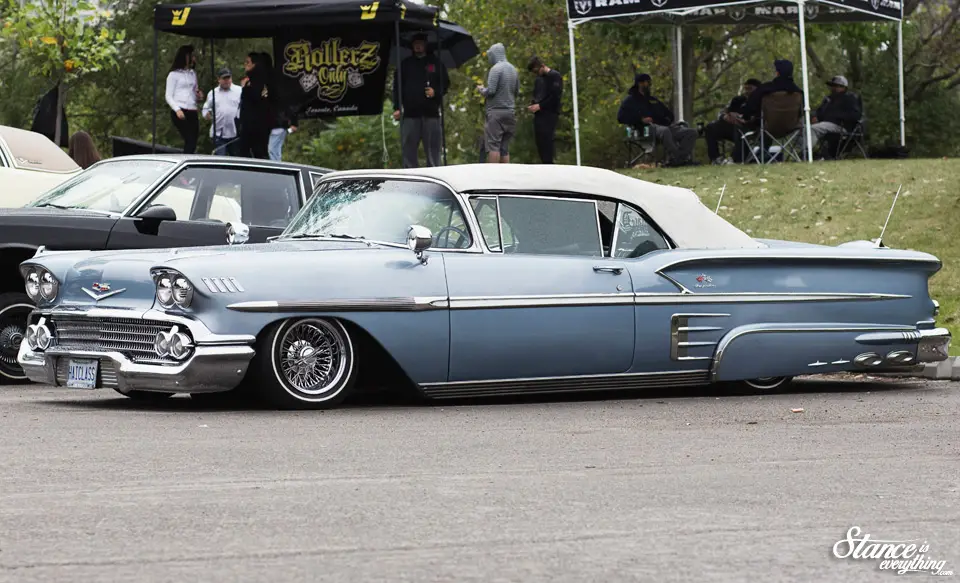 Ruben brought both his El Camnio and Chilango '64 to this season closer BBQ.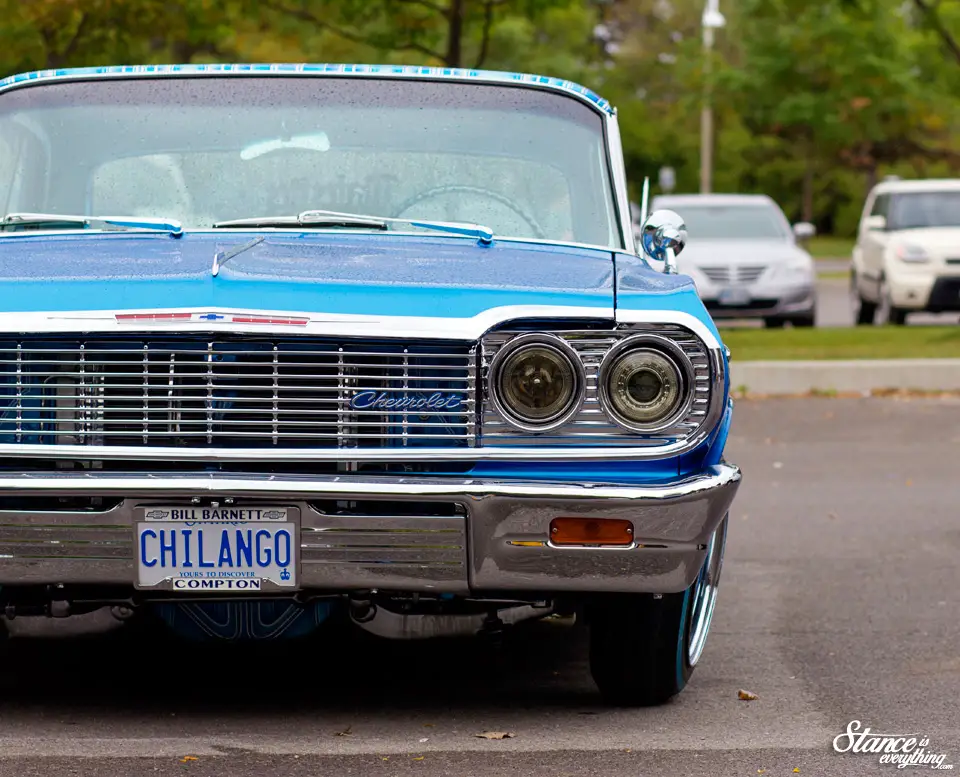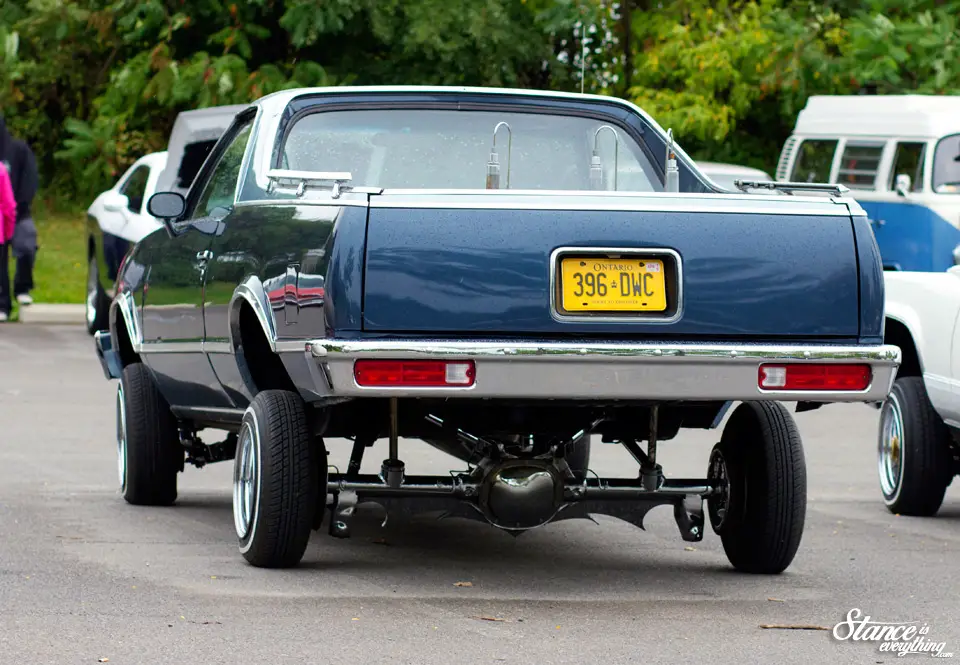 With paint work this intricate one would assume Ruben doesn't drive it much, but that couldn't be further from the truth. What's the point of having such a nice car if you're going to keep it locked up all the time?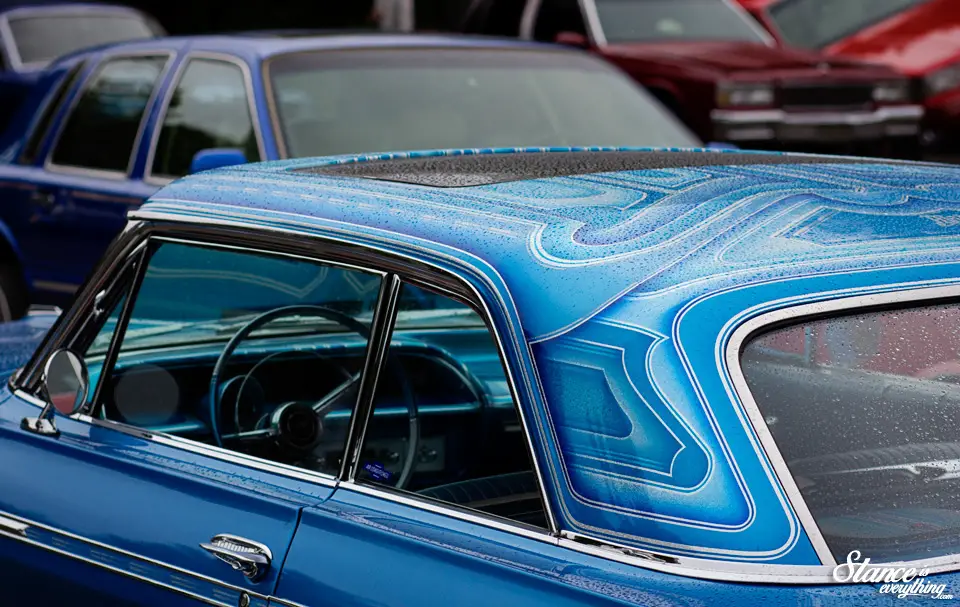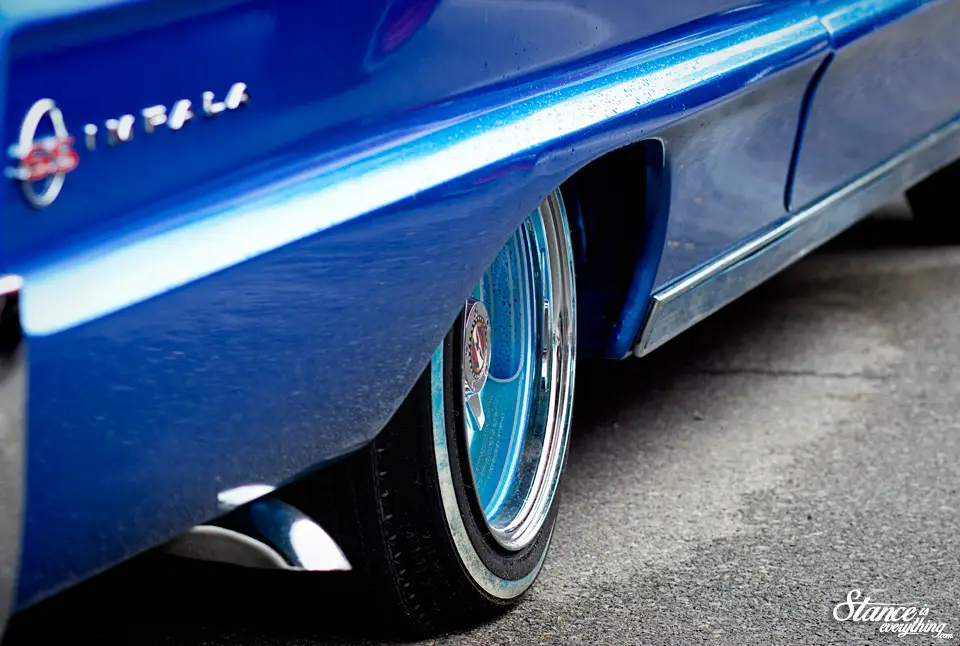 Lowrider coverage simply isn't complete without a few cars parked on three.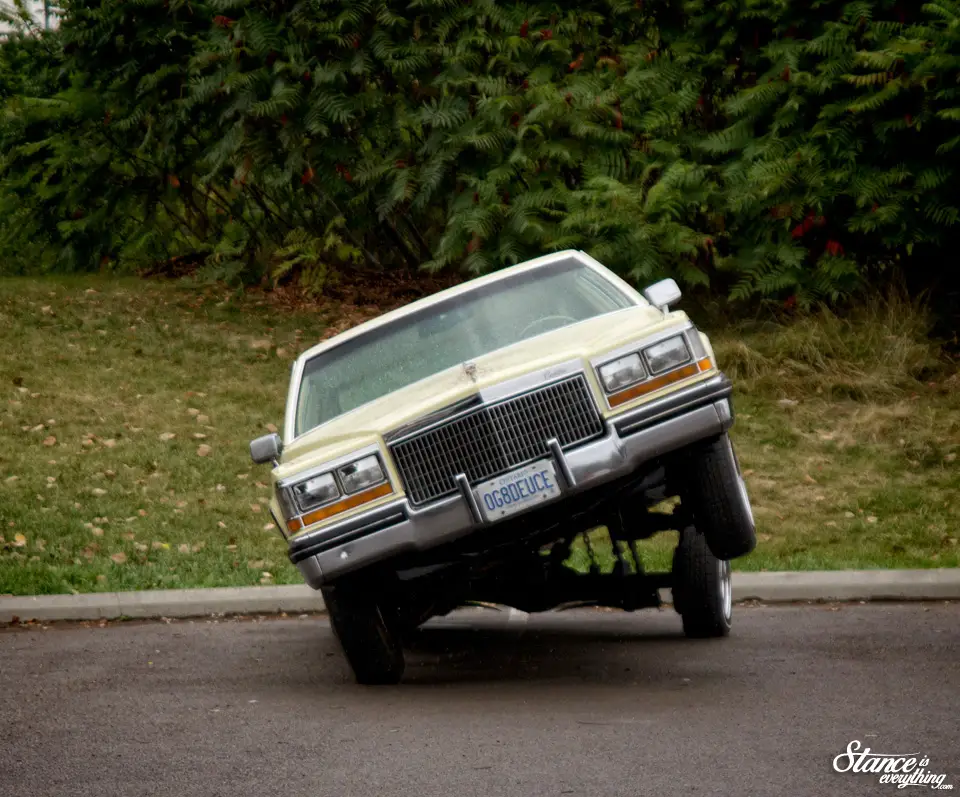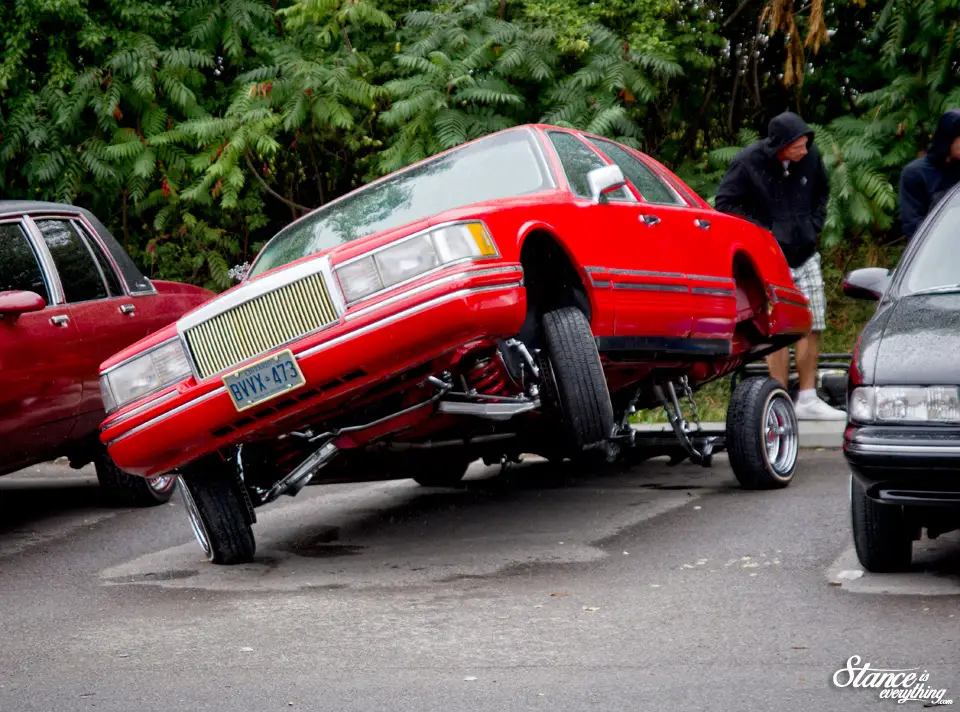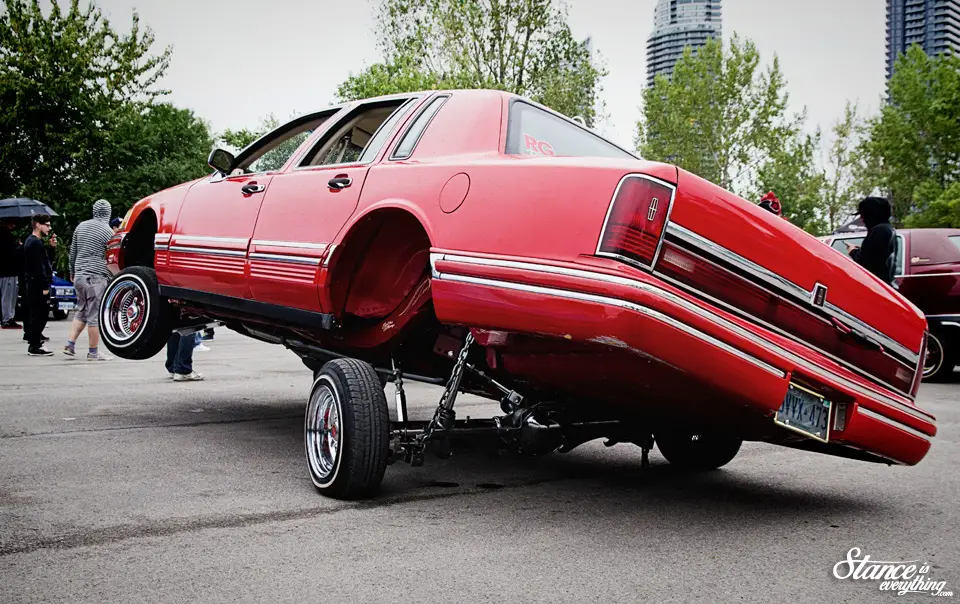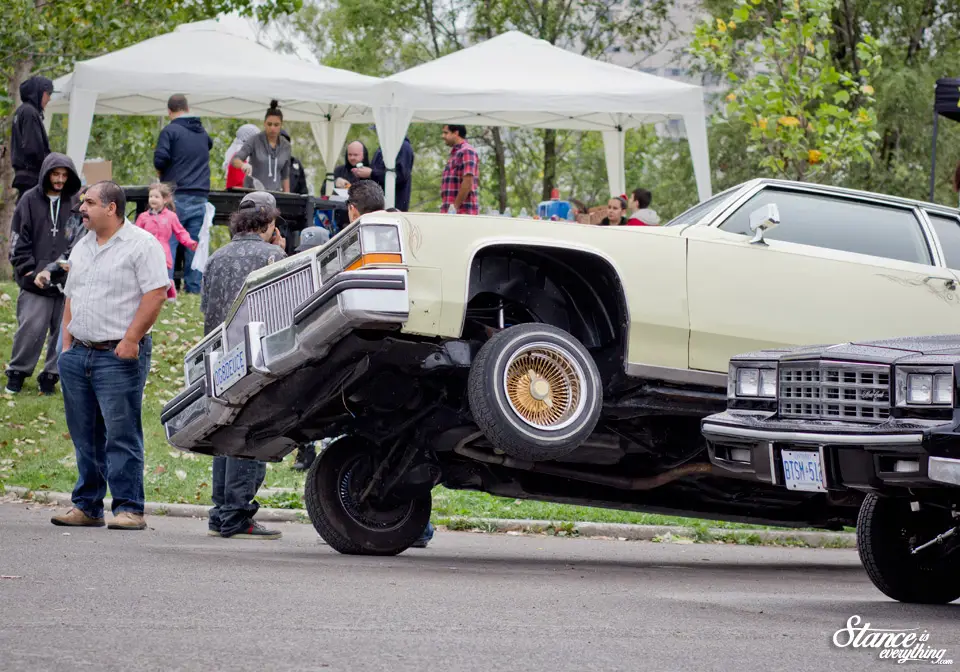 Having never seen lowriders before Ash was pretty intrigued despite the cool weather.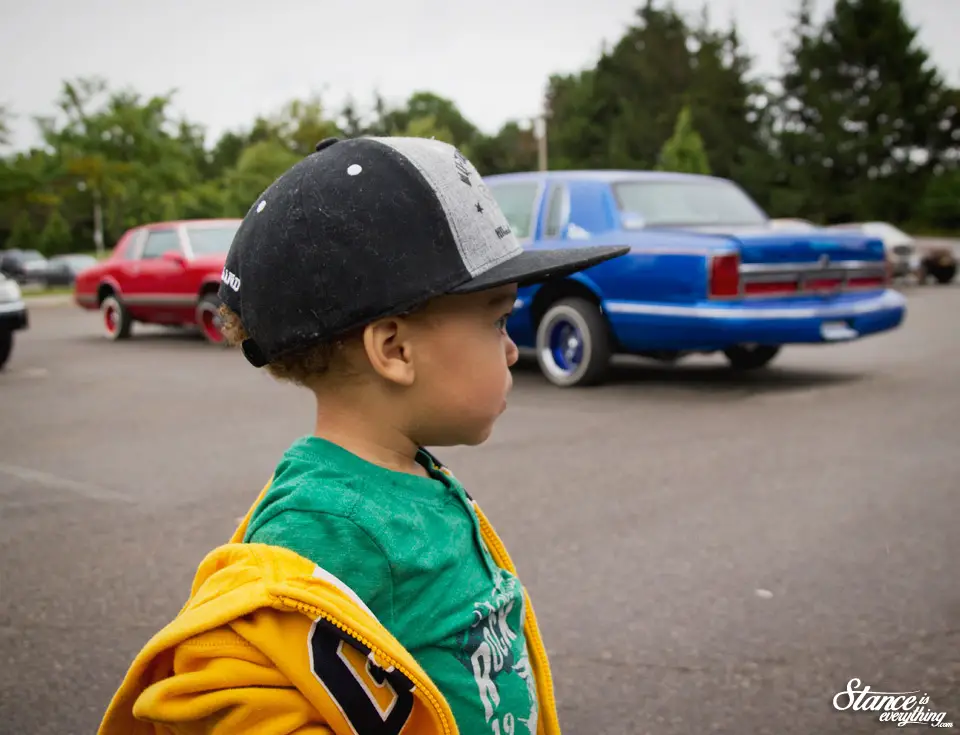 So when the hopping started I strapped him in his stroller for a front row seat.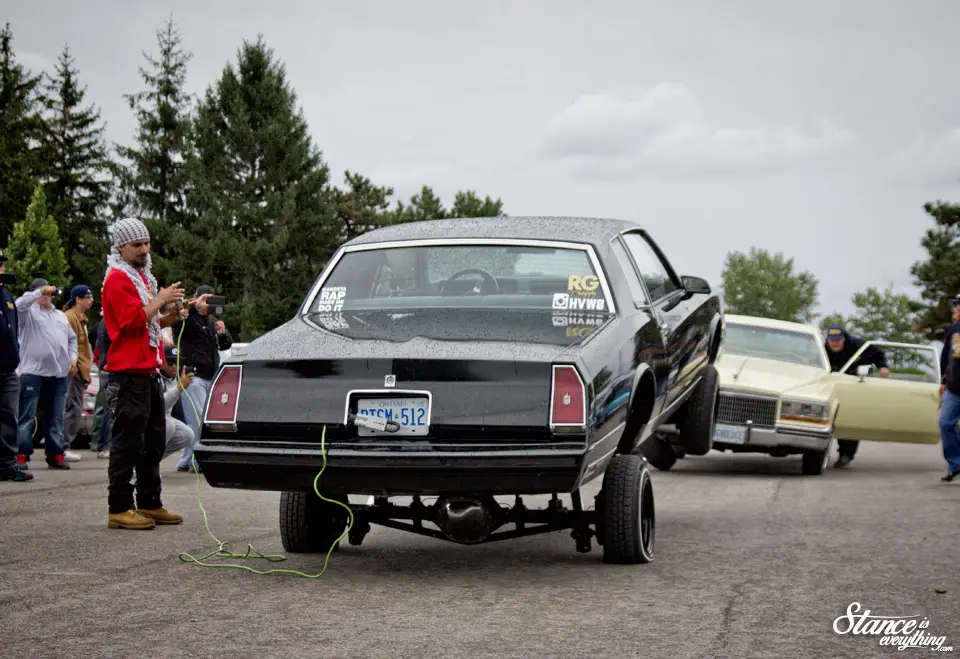 The deuce in the background of the photo above broke first hop but it was soon rolled out-of-the-way and another took its place for a little head to head action.
Jeff came out to work the switches Naeem's ride and his own.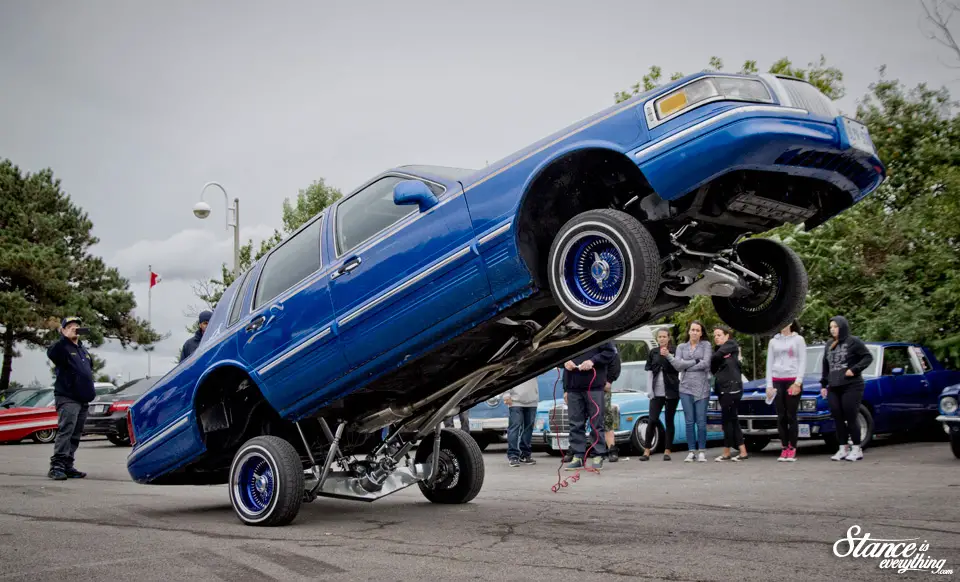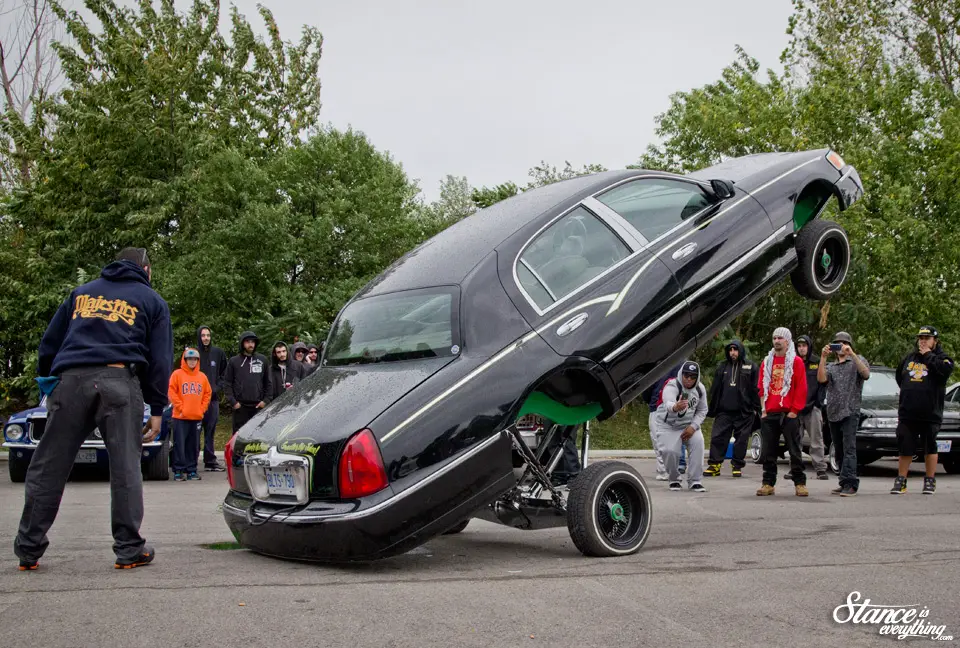 Really no matter how many times I see it this will never get old.
I decided to take my leave before the weather took another turn and it was a scramble so the coverage is short and sweet this time around. Hopefully next year I can hit the one earlier in the year!