Moneygang BBQ, rain. Cars and Coffee season kick off? More of the same. CSCS season opener? Snow.
April showers bring May flowers? Hardly the case this spring, but temperamental and unpredictable weather issues aside the Canadian Sport Compact Series had their first event of the 2016 season a week ago at Canadian Tire Motorsports Park in Bowmanville.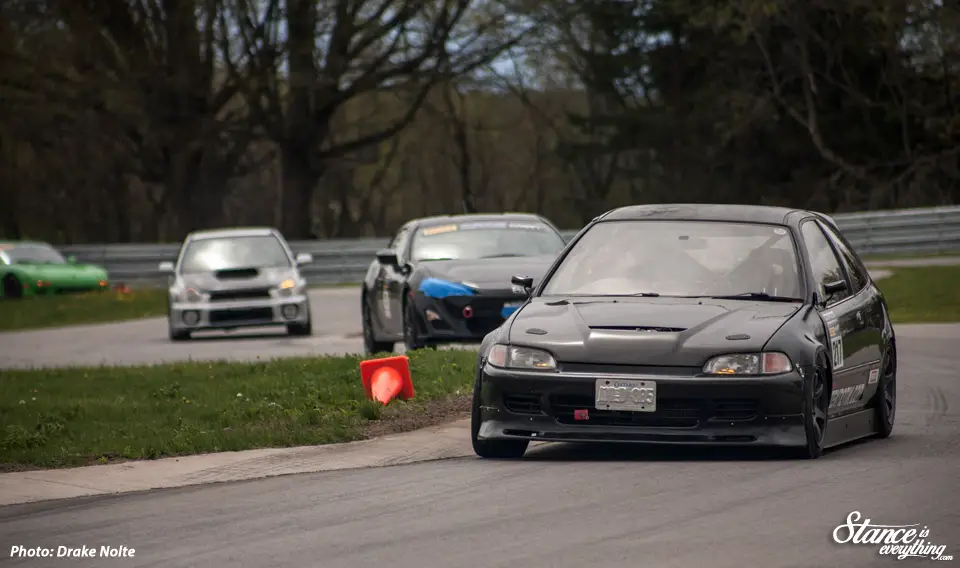 Onterrible residents, well accustomed to rocky spring weather by this point, came out in considerable numbers to watch the further progression of the region's premier time attack, drift and show and shine series.
The Canadian Tire Motorsports park driver development track, which is traditionally quite challenging for drifters and time attack drivers alike, proved even more troublesome due to the wide temperature fluctuations throughout the day.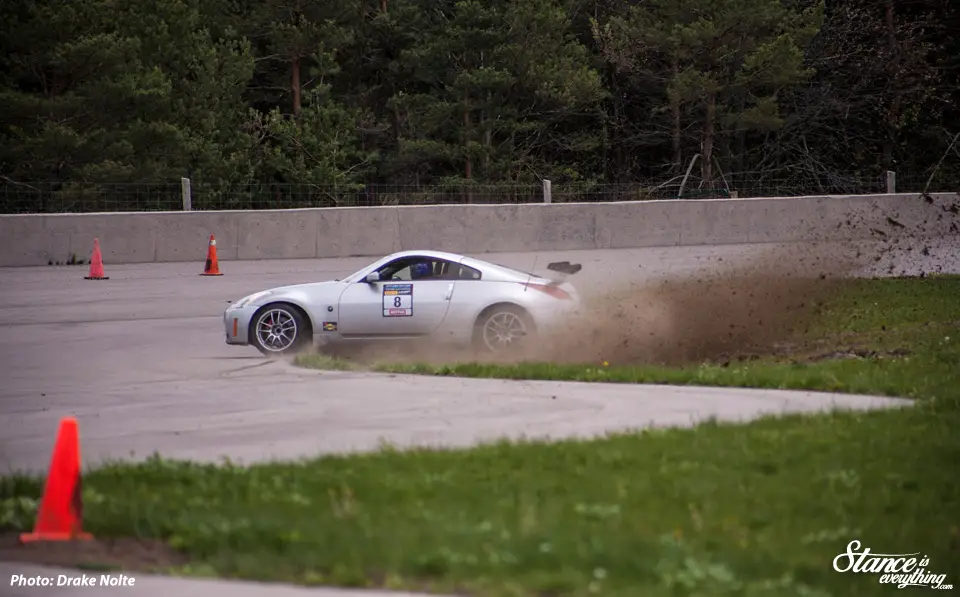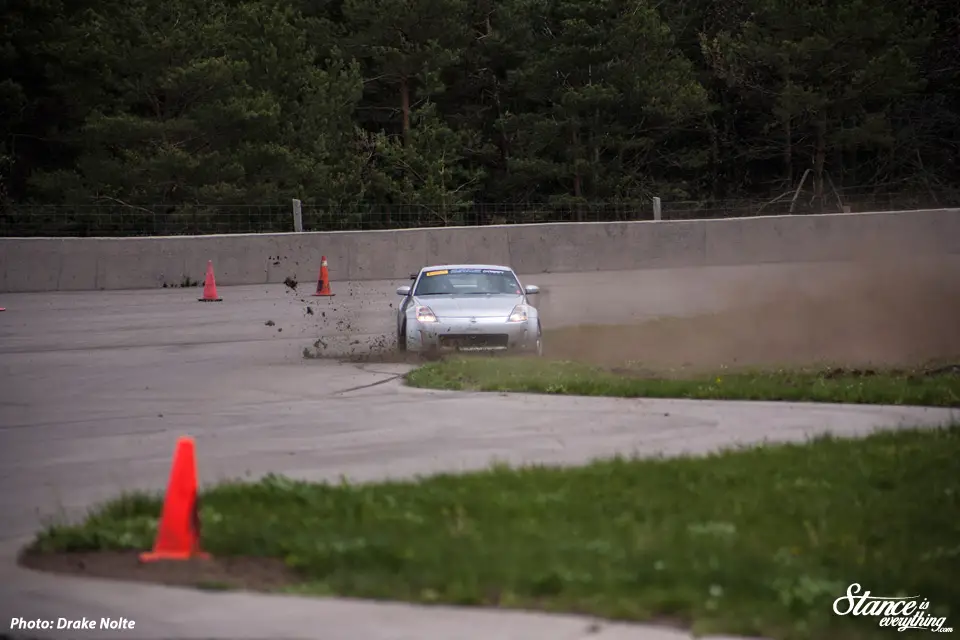 The fact that the weather literally changed from session to session put people to the test. Combine that with first event jitters and you've got a recipe for an exciting day of racing.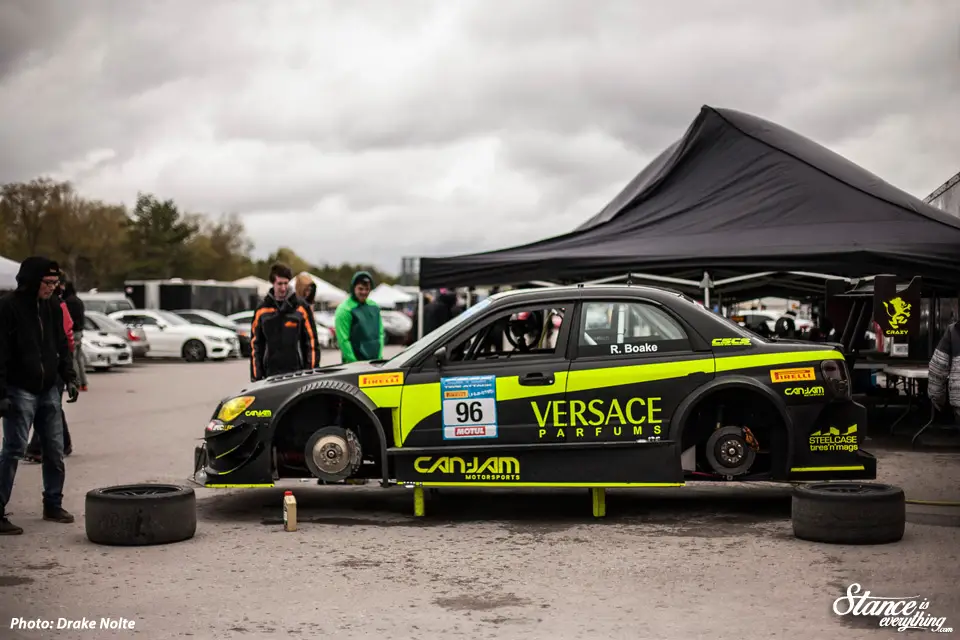 Being the first event of the year people needed to set the tone. Top finishers from the season previous had to make their presence known, and up and comers had to let the kings know their crown was at risk.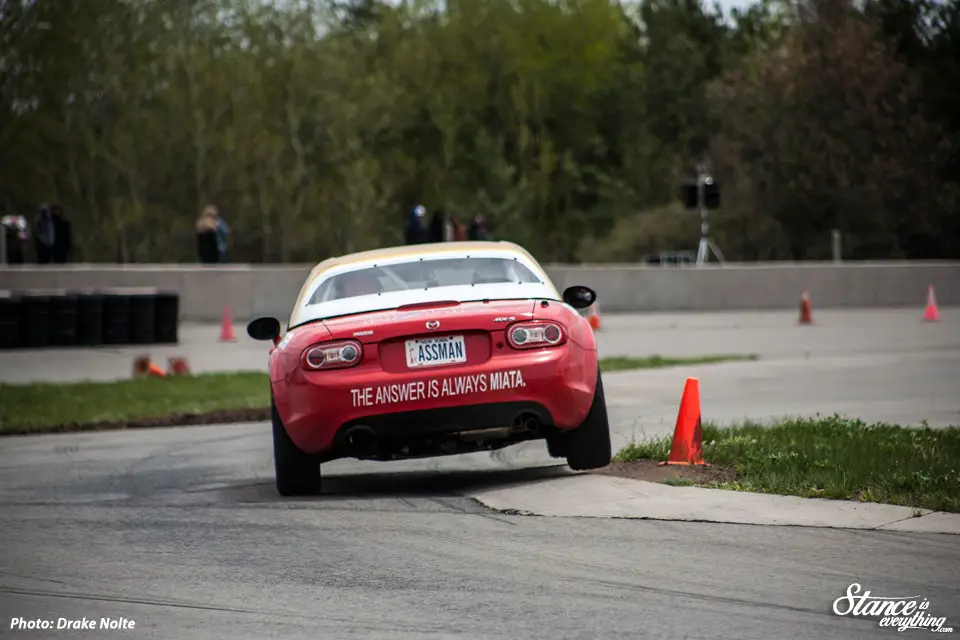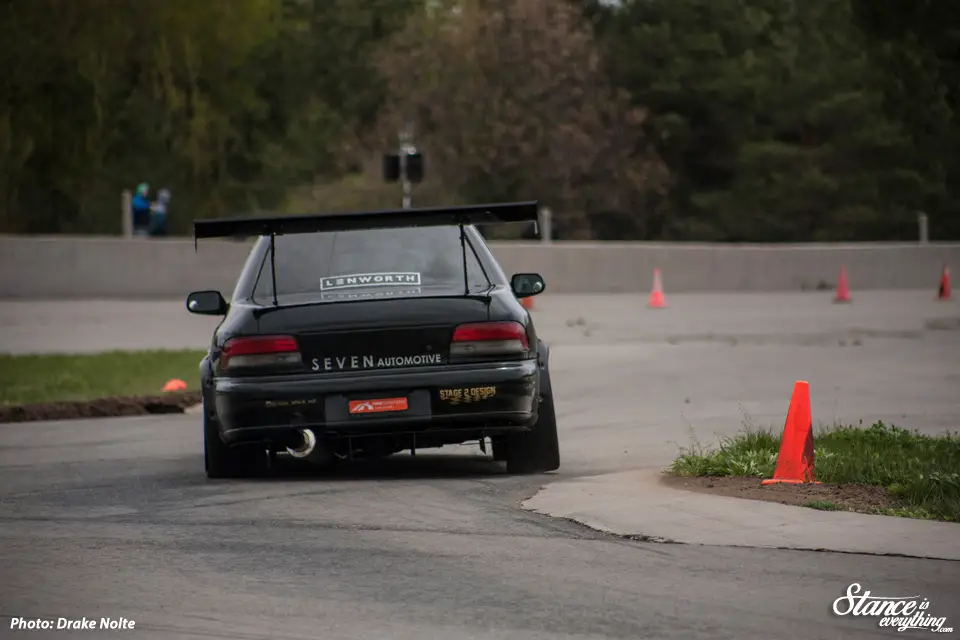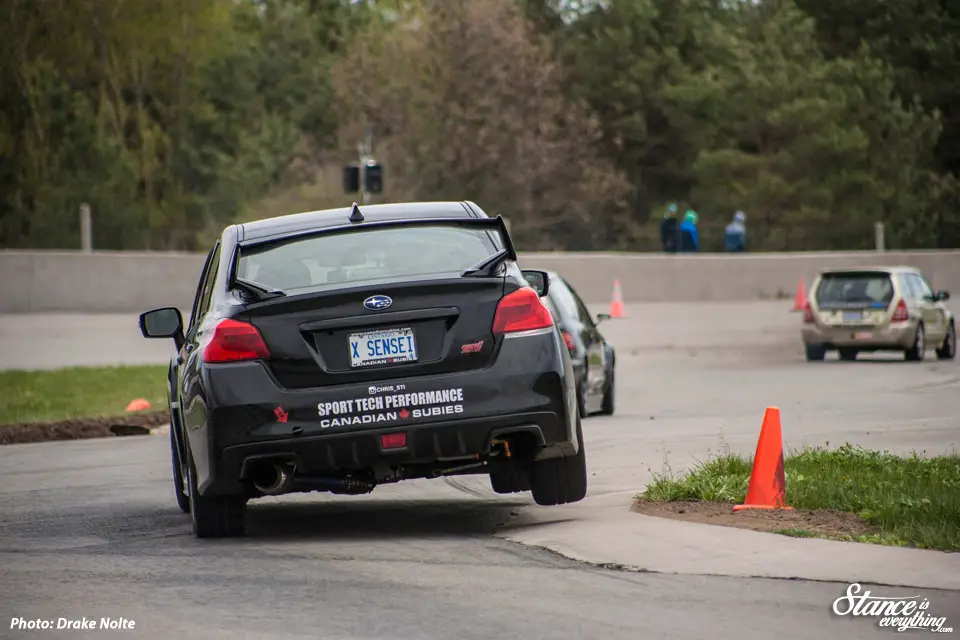 As a result everyone was charging the course hard and shaking loose off season rust which meant off track excursions came with the territory.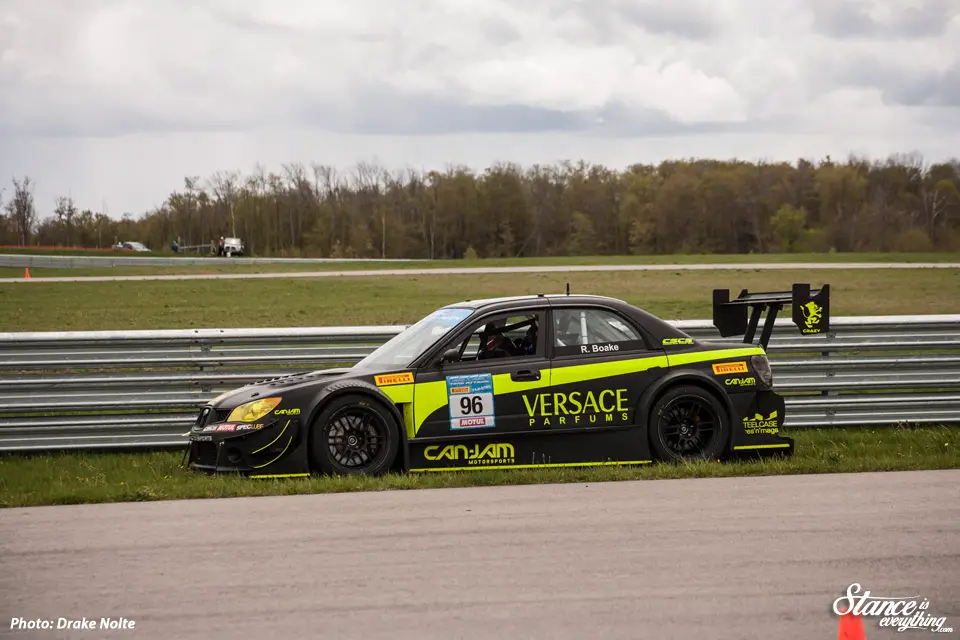 On the drift side of things the DDT track has always proven tricky to master. Taking place predominately on a banked portion of the course the smaller than usual competitive field had to deal with managing transitions and clipping points while fighting with the pull of gravity.
Sharpe Imports driver Dimitri Goritsas followed in the foot steps of his sponsor driving with great style while riding low on black chrome and took home third place.
Brent Stratton piloted his green s14 into second, and Pat Cyr came out swinging with his AE86 taking home first place.
Four years ago it was rare to see Pat competing at a CSCS racing event but his presence in the two previous years, along with a number of changes to the drift program in general, has really kicked the drift competition up a few notches.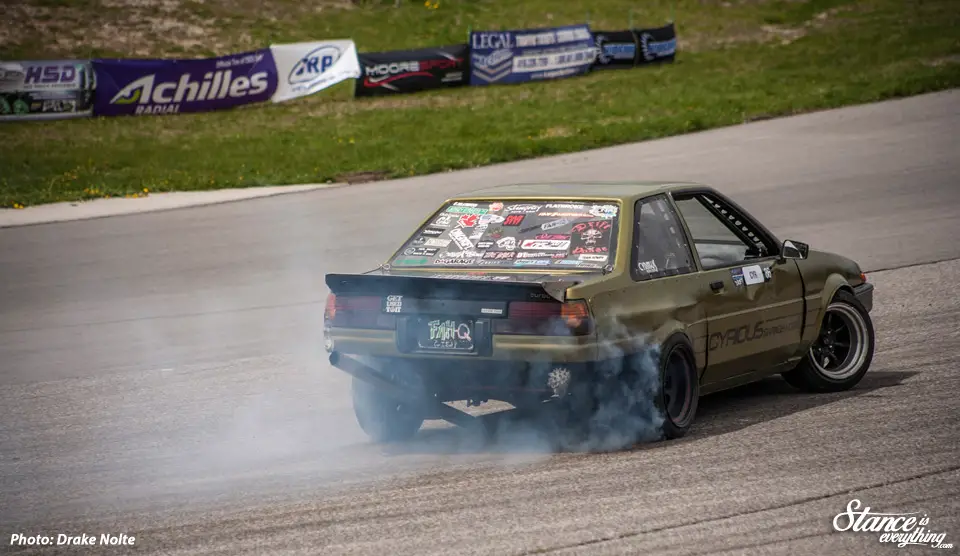 On the show side of things flares and big wings are still overwhelmingly popular. In fact a quick scroll back up reveals that these two items in particular are seen just as, if not more, often on show cars than they are track cars.
I'm not saying this is a bad thing, but as with anything else results may vary and sometimes those striving to do something unique end up looking as though they are falling in line.
When it comes to thoughts and opinions people's positions on RWB cars vary widely, however Toronto's first RWB car is officially out and about. I've still yet to see this car in person but from what I'm told it isn't disappointing in the least.
Nextmod debuted their latest dual purpose time attack/show build, a Varis kitted BMW m4.
This car had a bit of an off track excursion as well which is essentially the christening process for track car. A little dirt ain't hurt nobody this time but please don't send me the bill if that carbon fiber goes up in a cloud of dust.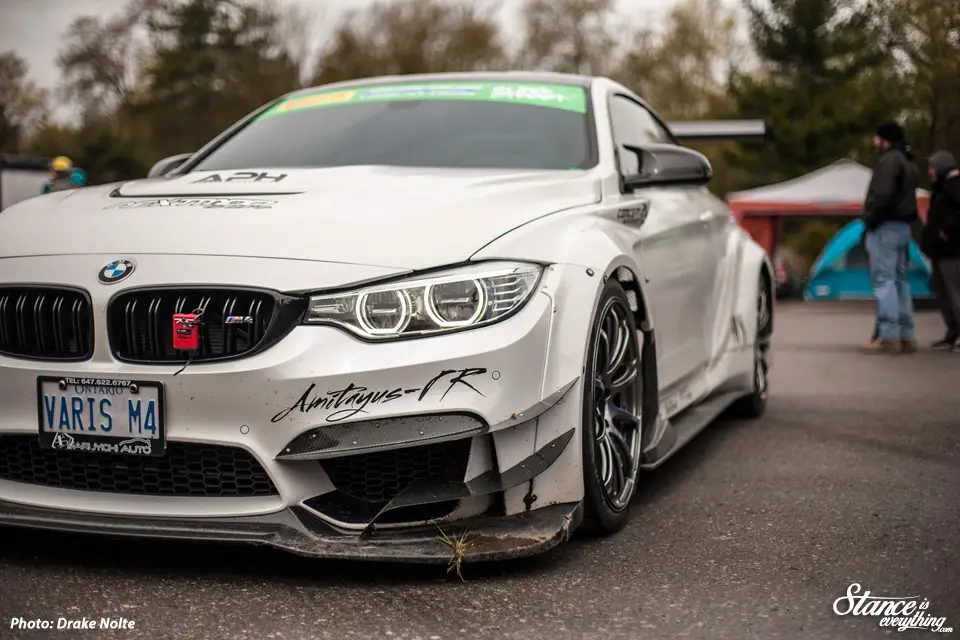 As far as I know the s14.5 is another new addition to the show circuit this year. It's pretty clean all around and one car I hope to see in person at this week's Fitted Lifestyle event.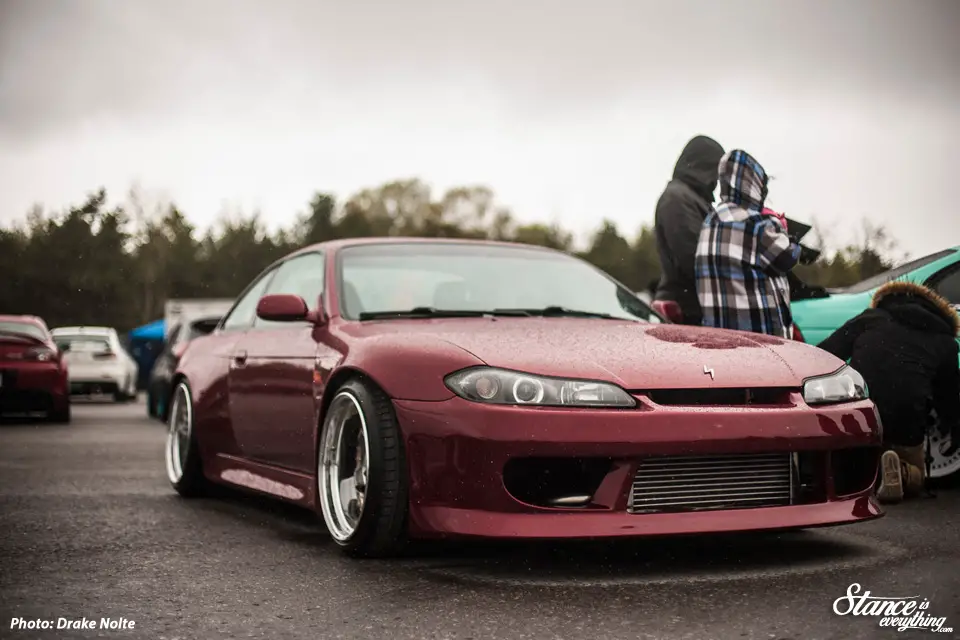 On the atypical side of things I like all of the cars below for completely different reasons, but none of them you see modified all that often in Ontario.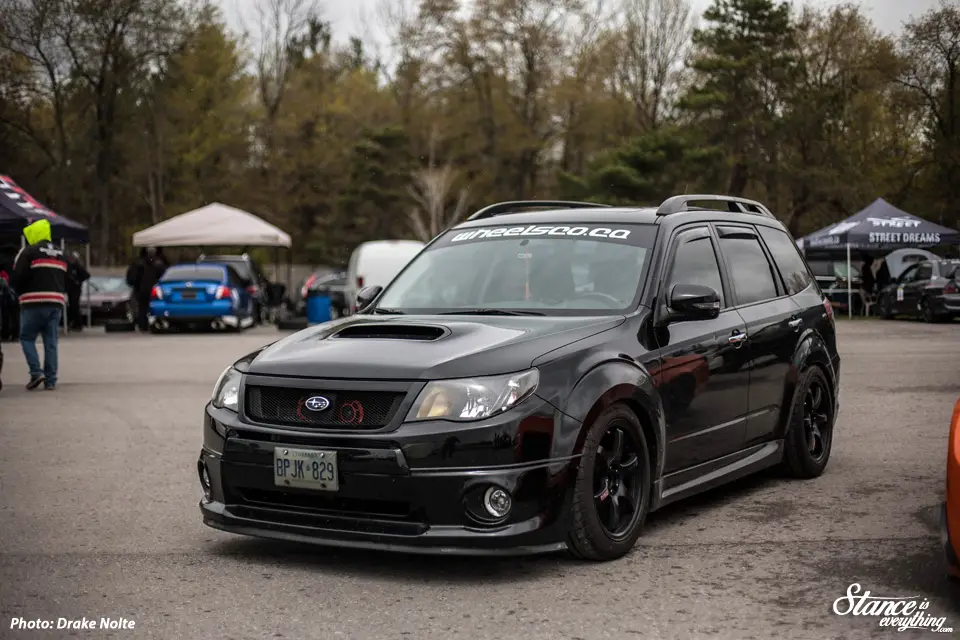 Seeing two awesome Forresters in Drake's coverage, one sideways on the track and one in the parking lot, makes me wish I was able to stretch my daily budget a little further and get a Subaru but alas, priorities.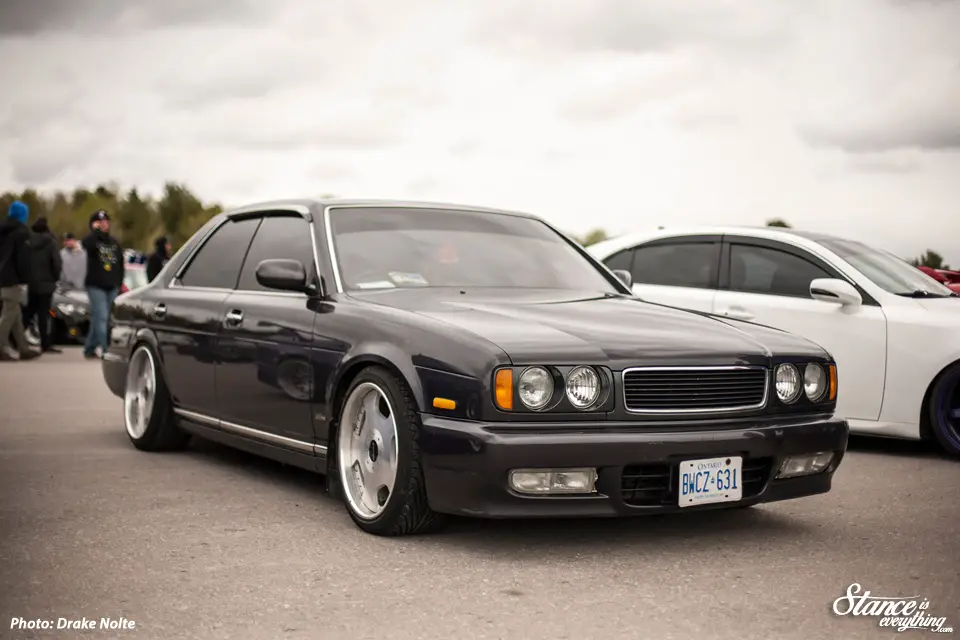 Gloria by thy name with Jessie Bentley's black daily driver.
I'm pretty sure this is the first Mitsubishi Lancer Sportback to ever get posted on the site and speaking of rare Mitsubishi's check this out.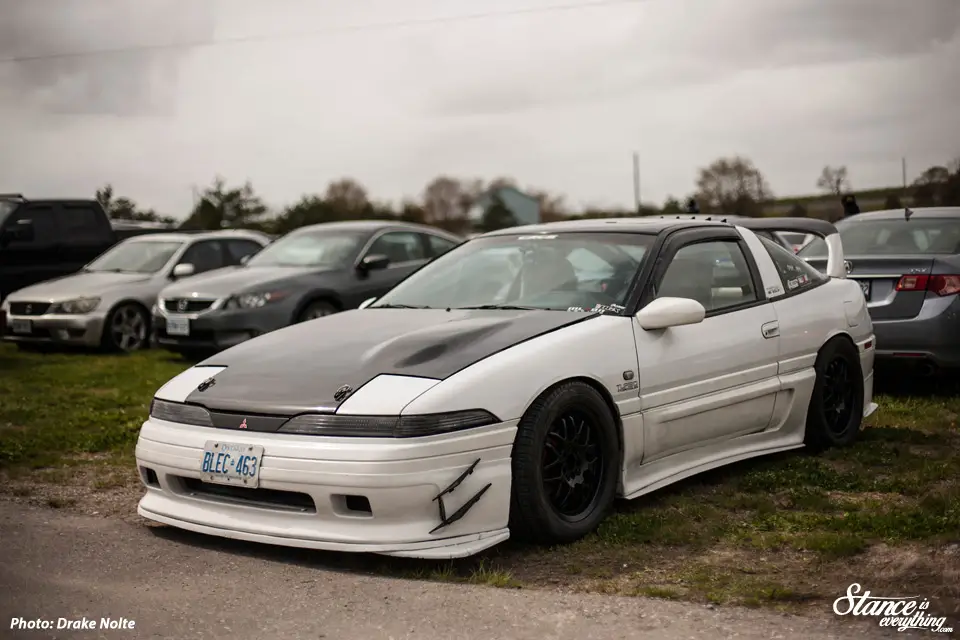 A first generation Eclipse! It's been years since I've seen one and apparently this particular DSM gave a number of people a view of its taillights on the way home.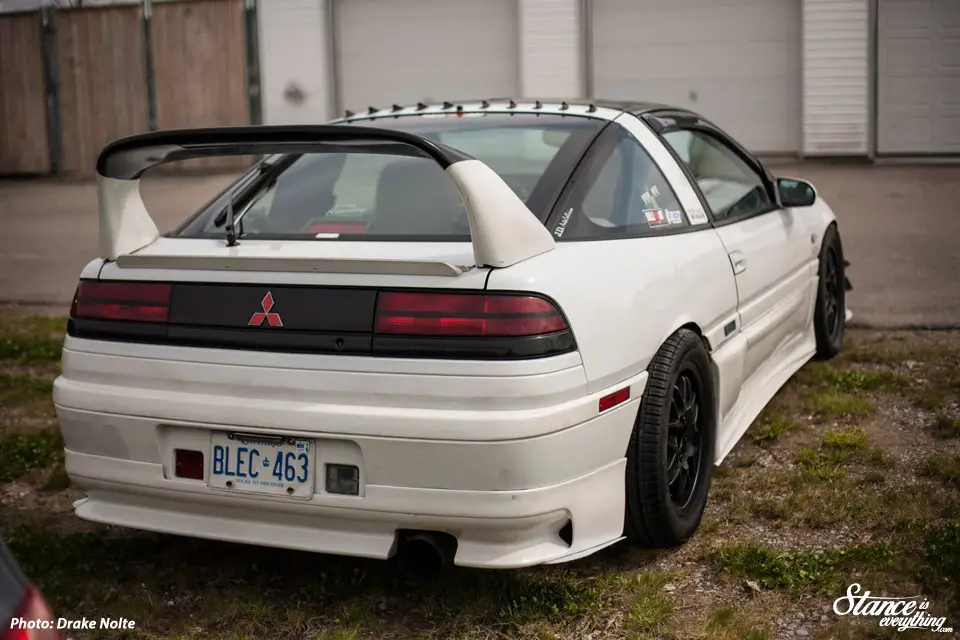 I have to take a moment to hand it to Drake for lurking the parking lot and finding gems like the Eclipse above and Datsun and Pulsar below. I'd be hard pressed to find anyone else who could cover a CSCS event so thoroughly in my absence.
Heck he even took his life into his own hands and ran up on a sleeping Mustang, that type of thing can get a camera guy run over!
If you're ever curious to who Mr. Nolte is, or what he drives, his Miata is on the right and you're likely to hear it before you see it.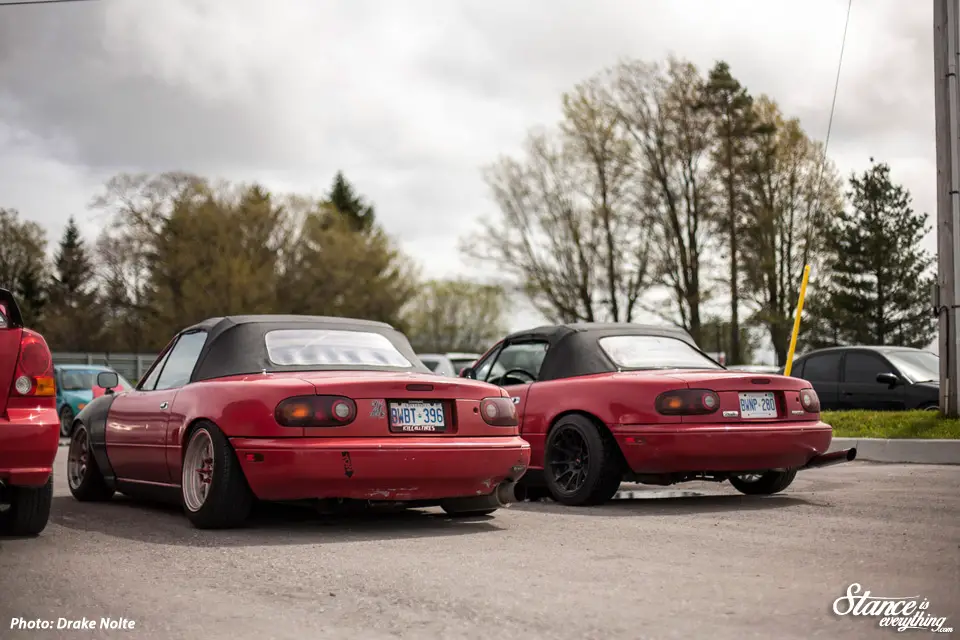 Long time reader Ryan, who's car has been on the site in no less than three colors, debuted his 2016 look. Work wheels and a new coat of dip has this car looking pretty fresh for 2016.
Maruyichi Auto always pulls out all the stops at CSCS events, either showing one of their right hand drive imports, or at this round a Lamborghini wrapped in their koi fish motif and prepped for the track.
Rob Silva's (@silva_built) 98 EK hatch is probably one of the best local cars that splits the difference between function and form, while being built to a ridiculously high standard.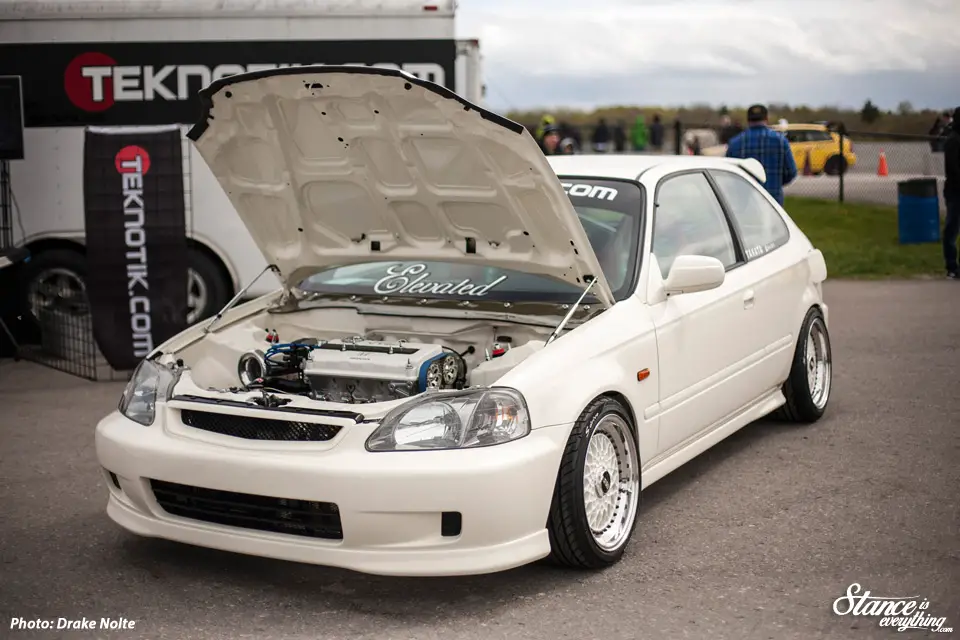 This car ended up first in its class followed by an equally well build civic owned by SIE friend Emilio of Two Litre Media.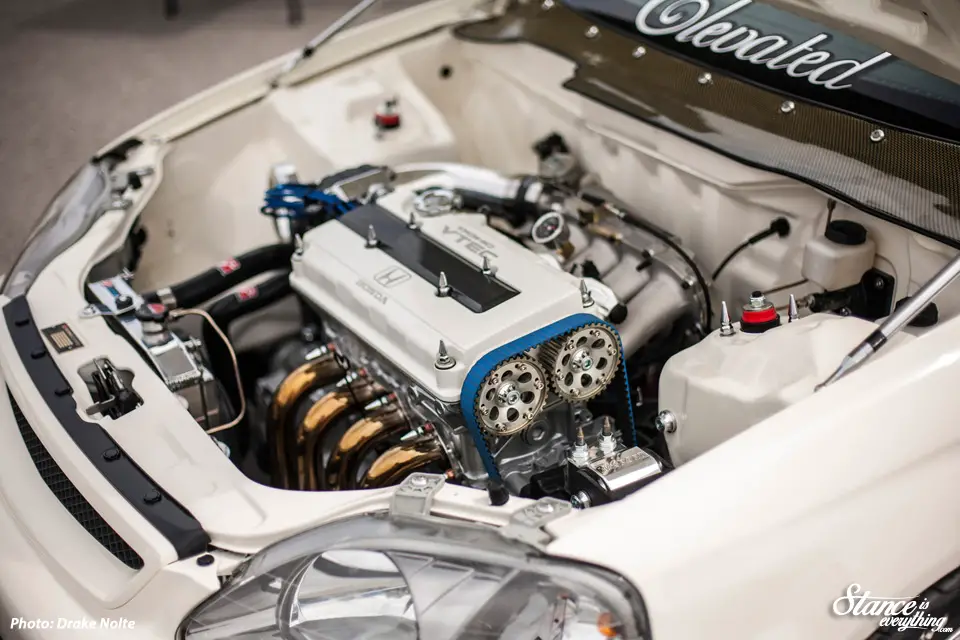 Rounding out this round's coverage is one final smattering of function, form, a unicorn, and all out brutal snake blood fueled power.
The second round of CSCS racing takes place June 26 at Cayuga.