The Toronto Fitted Lifestyle event has grown tremendously the past few years, continuing to change and evolve significantly from its parking lot roots of yore. As the event grows in size –this year both buildings were pretty much at full capacity– the parking lot becomes a larger show of its own.
Comprised of individuals who can't commit to a whole day of showing, casual spectators, those who didn't make the approval cut or simply applied too late, the parking lot of Fitted 2016 was full of vehicles worthy of a closer look.
Since Drake Nolte, Dan Cyr and myself took so many photos this year I'm going to blur the lines between the Theme Tuesday and Event Coverage categories today to jump-start the Fitted Lifestyle 2016 coverage.
Perhaps the most interesting part of the parking lot at any Fitted event is that the cars found therein don't always represent the vehicles inside. That is to say not all of them value form over function.
Instead of a lot packed with slammed vehicles the gravel lot of the Brampton fairgrounds is a cross-section of vehicles from all walks, and quite representative of the varied reach of the Fitted Lifestyle brand.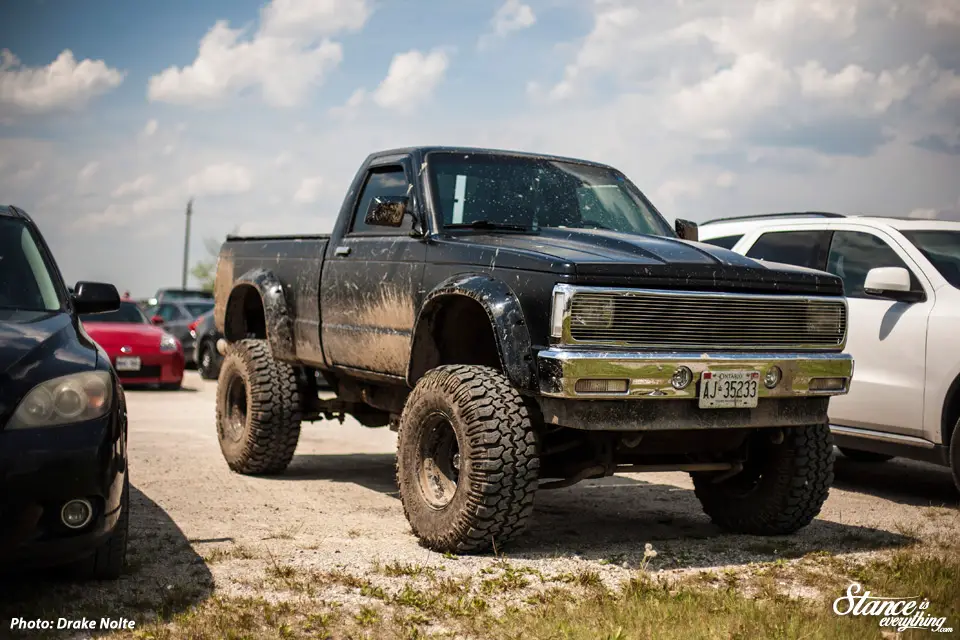 Take the lifted s10 above for example, not exactly the car you'd expect to see at a show dedicated to cars with less than half-of-half-of-half of the ground clearance this truck has.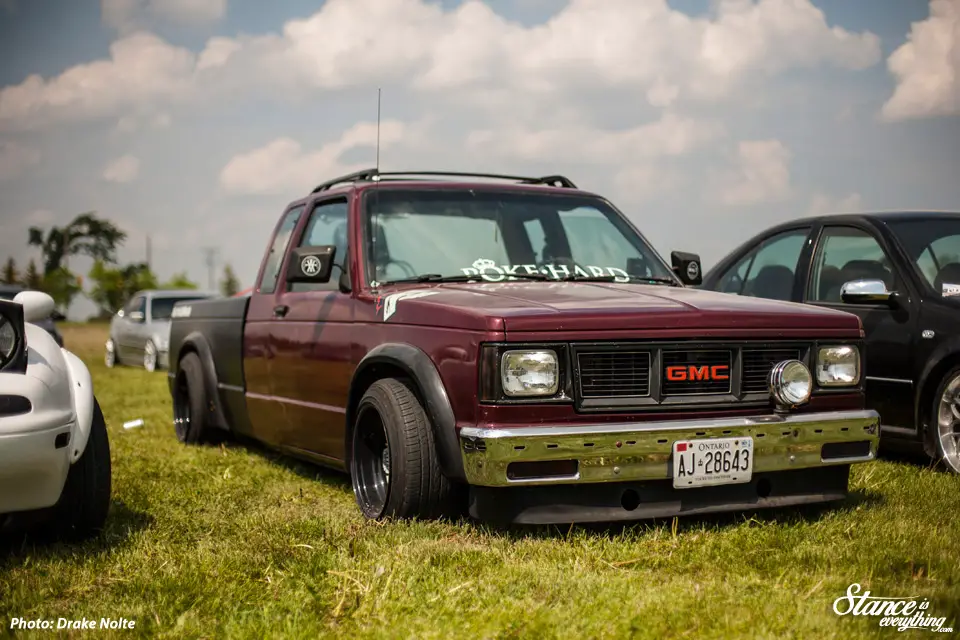 The sky-high s10 above wasn't the only 'S' truck in the lot either, this 88 or so Sonoma was down in the weeds rocking wheel fitment reminiscent of mini trucks in the late '80s and early '90s.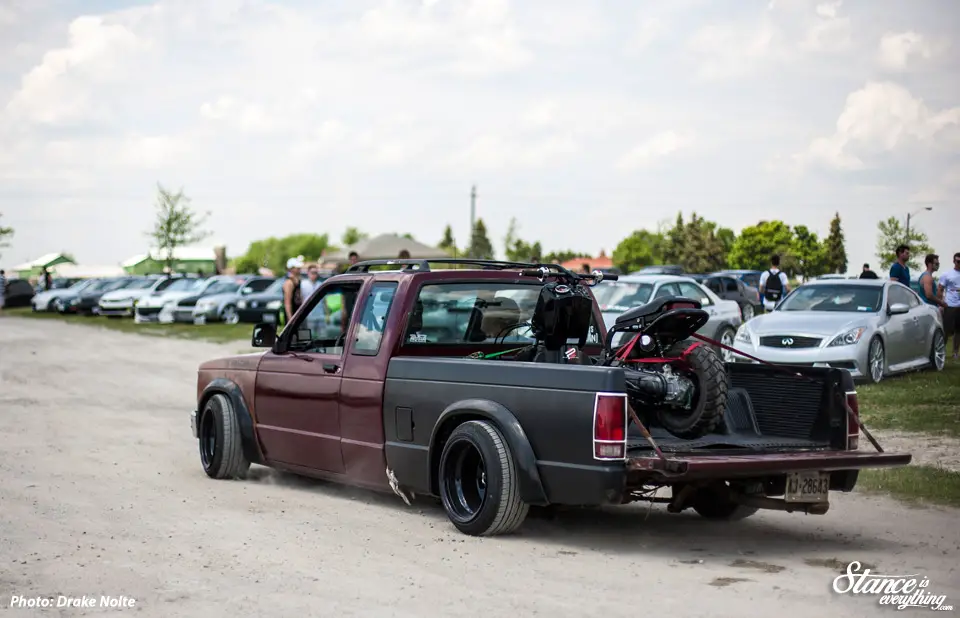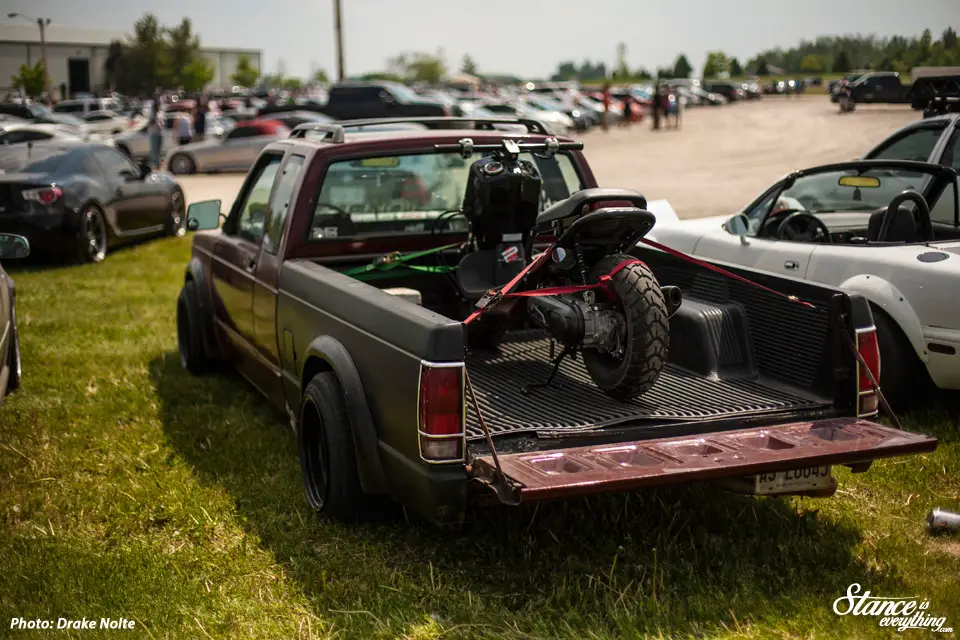 Looks like part of the reason the owner of this truck came to the show was to see what new Honda Ruckus parts the guys at Mini Moto Lab brought to the show.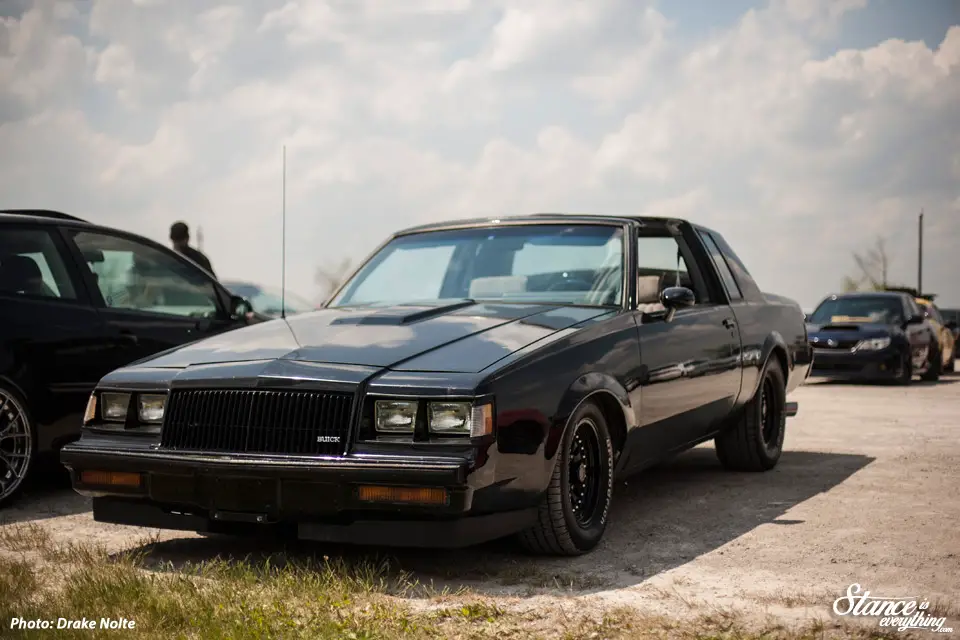 This Buick Regal T looked menacing and was likely a car that many people thought wouldn't be owned by someone into aggressive fitment.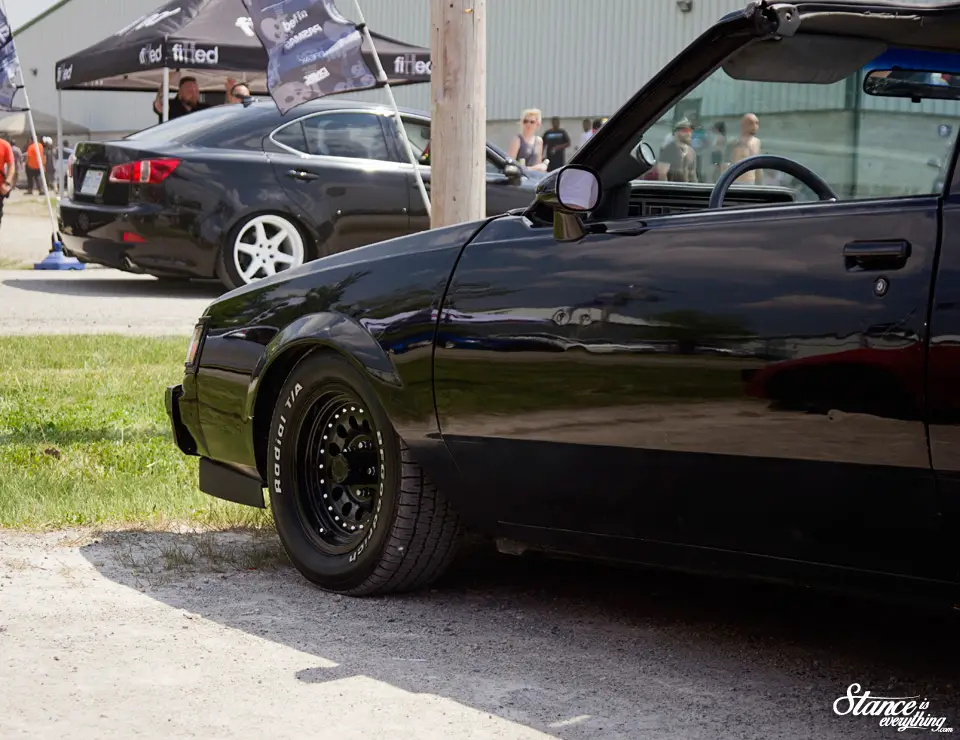 However, last year the owner of this car (@hemans4) actually had one of the lowest static vehicles in the show, showing up with no bumper simply because ground clearance (and a large intercooler) wouldn't allow for it.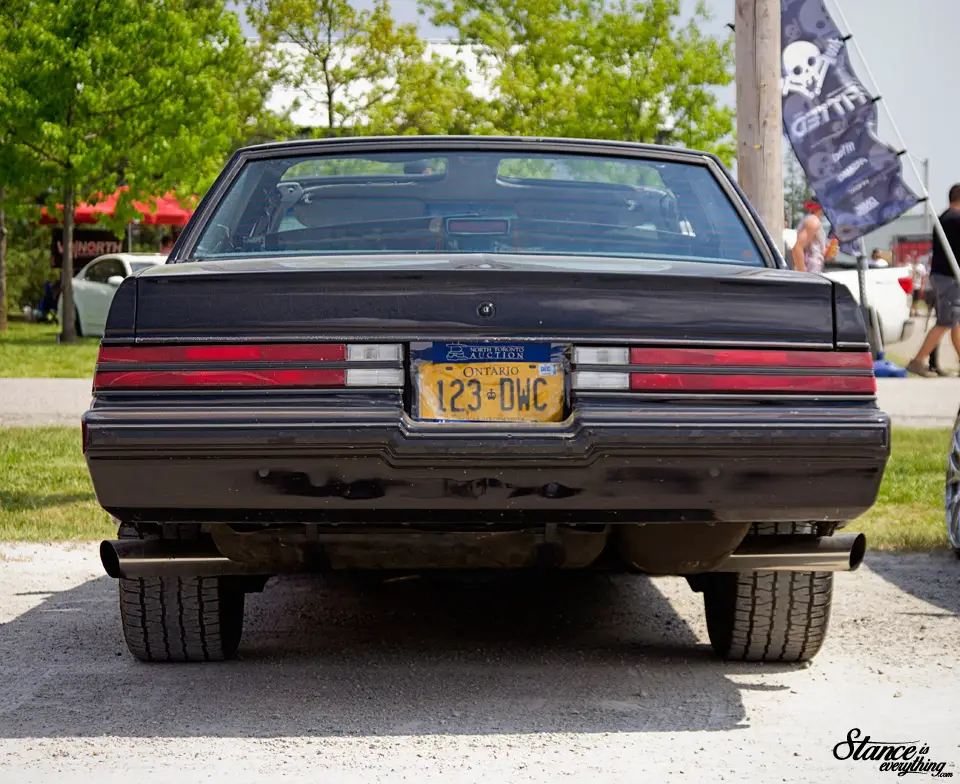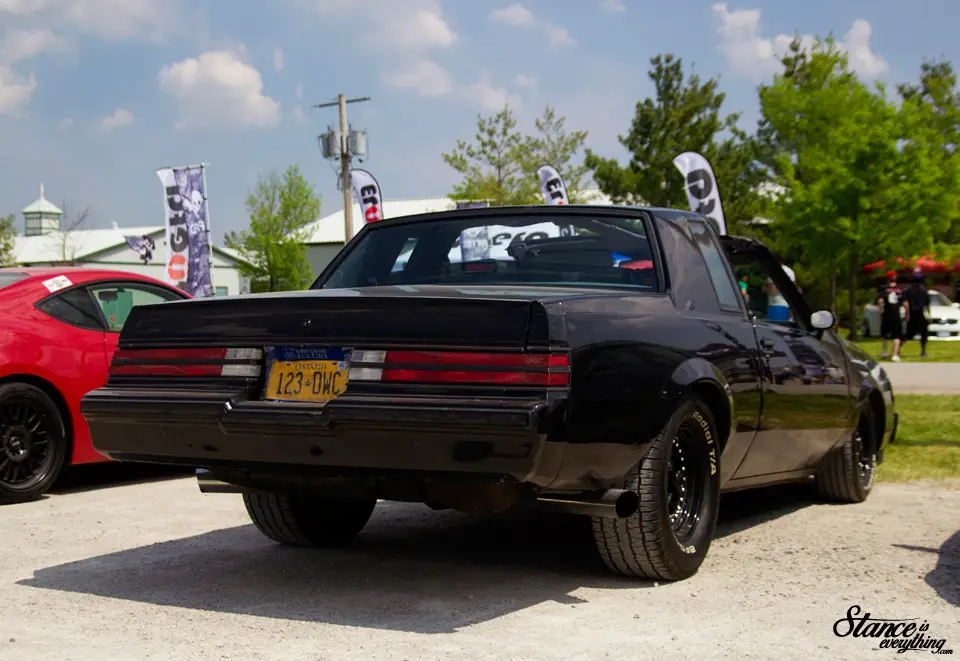 The Regal is his latest project and from the sounds and looks of things it's not going to be a slow car in the least.
There's also all manner of Japanese classics in the parking lot of a Fitted Event.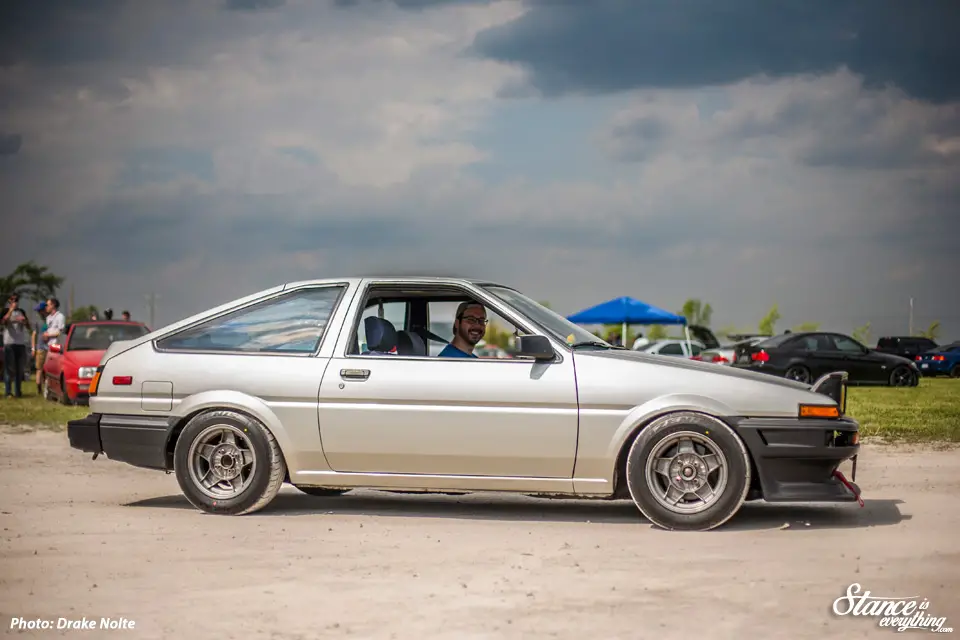 Last year it was a pair of Datusns stealing the show outside the Bramtpon Fairgrounds buildings, this year it was just one part way through restoration.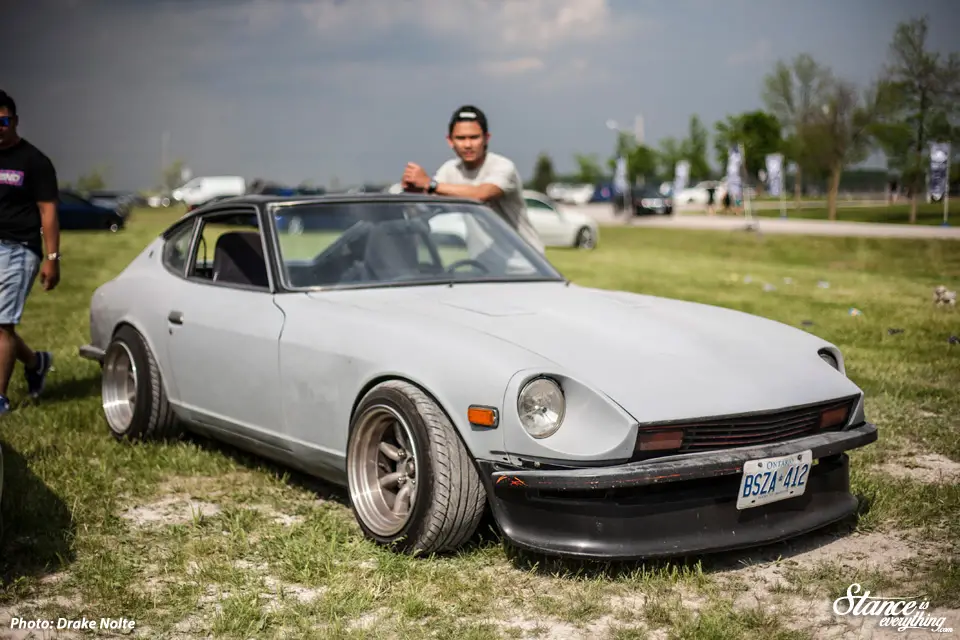 If darn near factory fresh is more your thing about this FB? Kudos to the owner for keeping this vintage rotary on the road!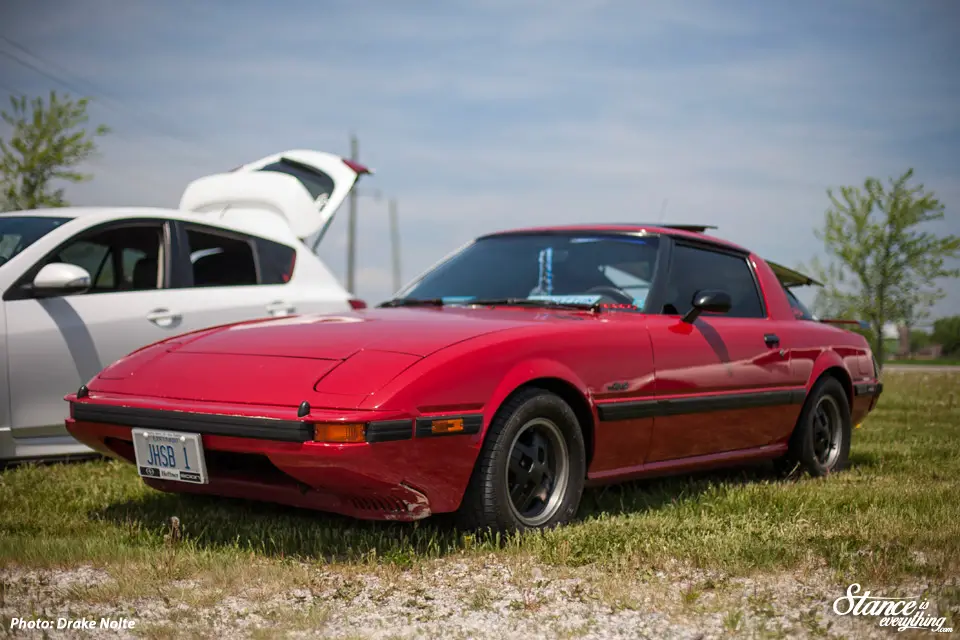 Fitted this year was incredibly, incredibly hot which meant a lot of people were coming and going. So the cars in the lot were ever-changing and ever-moving.
Of course this meant that there was no "I'll go back and look at that later" as you could turn around and said car would be on its way to the main road and off to somewhere cooler.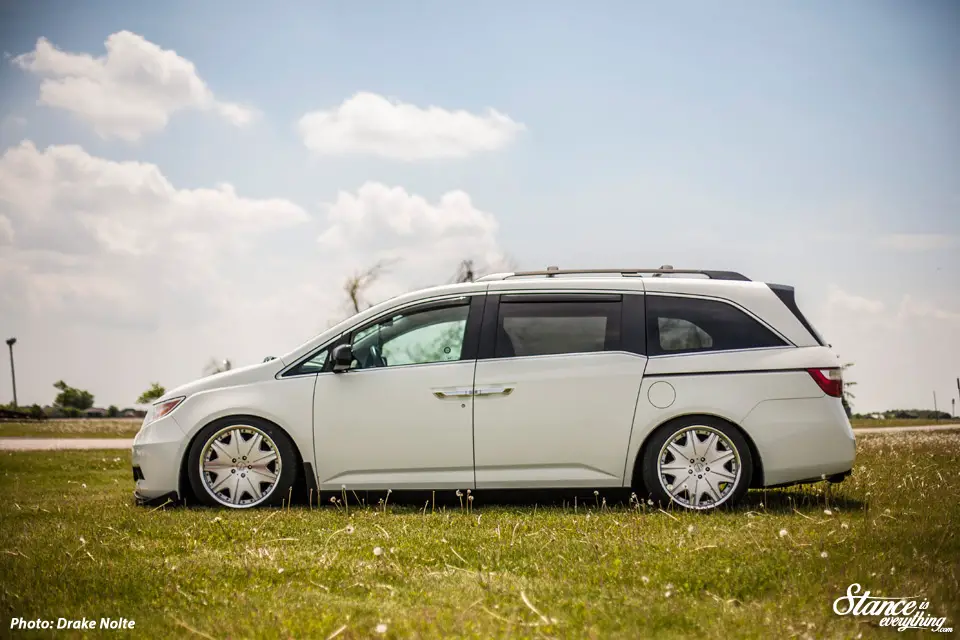 This was almost the case with Luke's new family truckster. He didn't stay through the duration of the show but we did get to talk about his new daily driver. Wound down Megan coils Luke's van sits on 20″ Work wheels straight from Yahoo Auctions.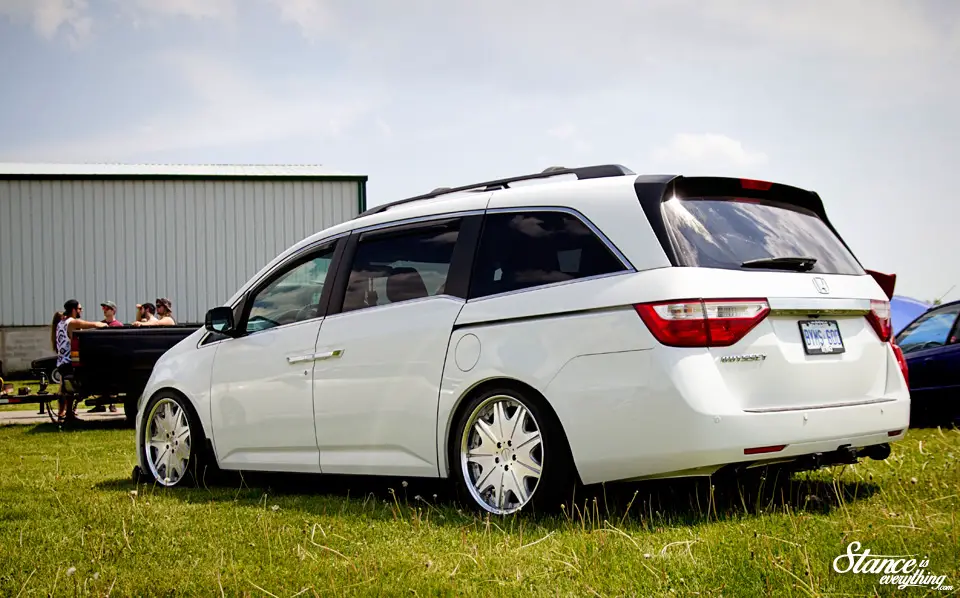 A slammed van throughout the week and a bagged bug on weekends? Luke is certainly living the life.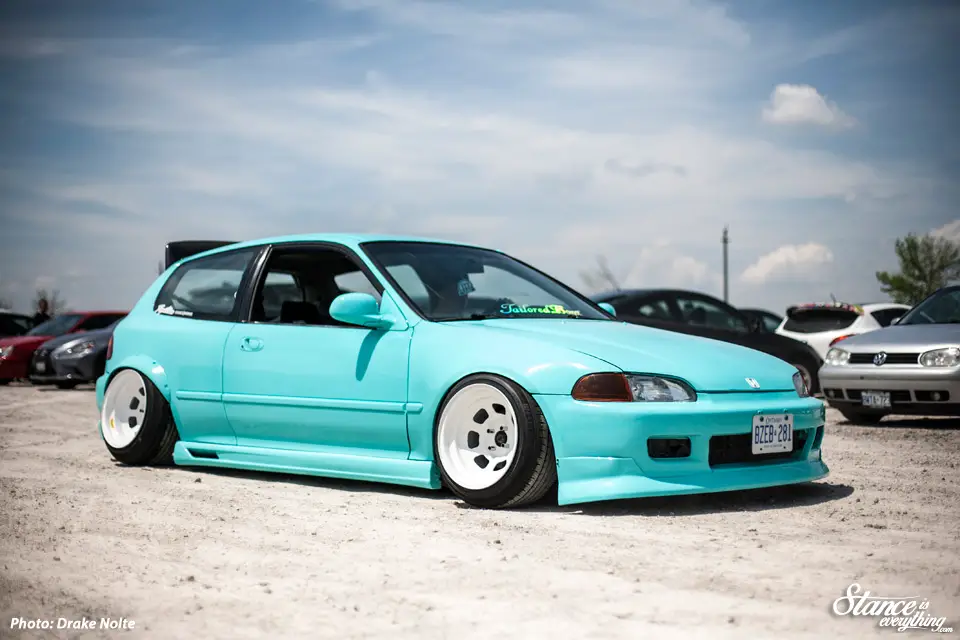 The slammed Civic hatch, flares, dirt track wheels and copious camber combination has been almost done to death, but this car executed it pretty well.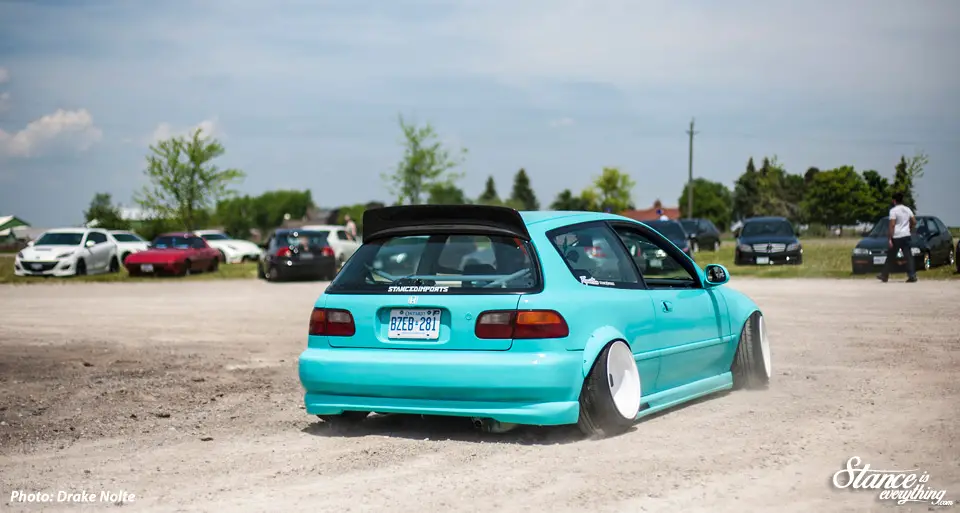 Not sure if it's the color choices or what but I don't mind the look of this car at all, even as I get more conservative in my 'old' age.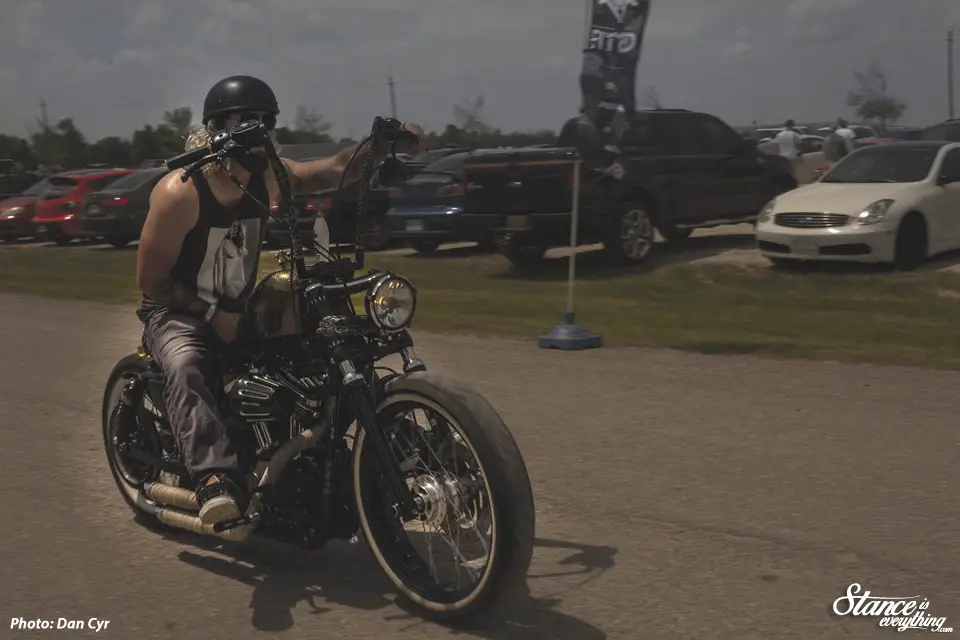 Speaking of age, not sure if I'm heading towards a mid-life crisis or what but motorcycles are starting to look real good.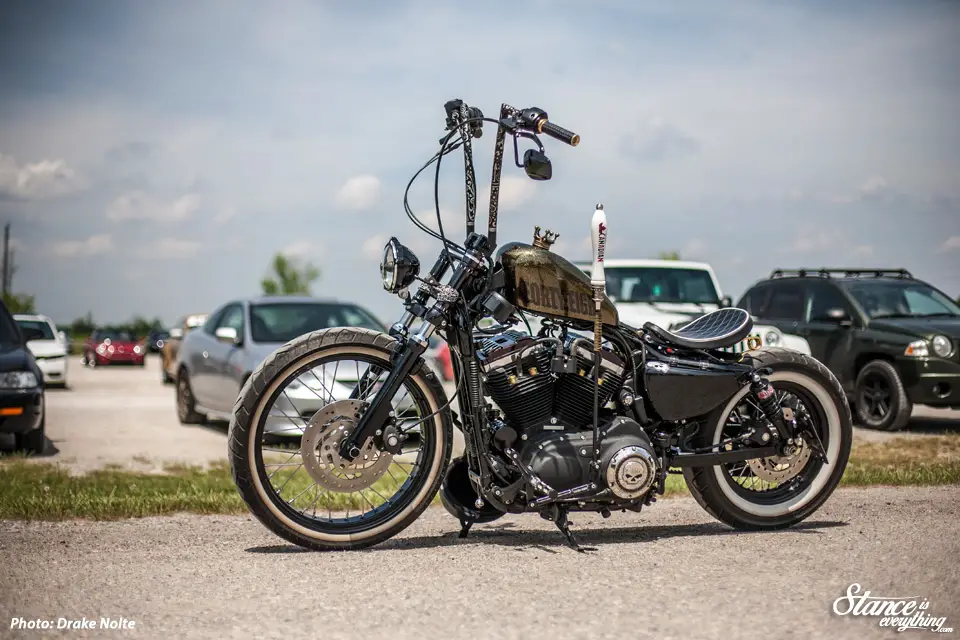 The custom Harley Davidson Sportster Forty Eight above looked just as good sitting still as it did rolling. In a super Canadian touch a Molson beer tap jockey shifter has been added.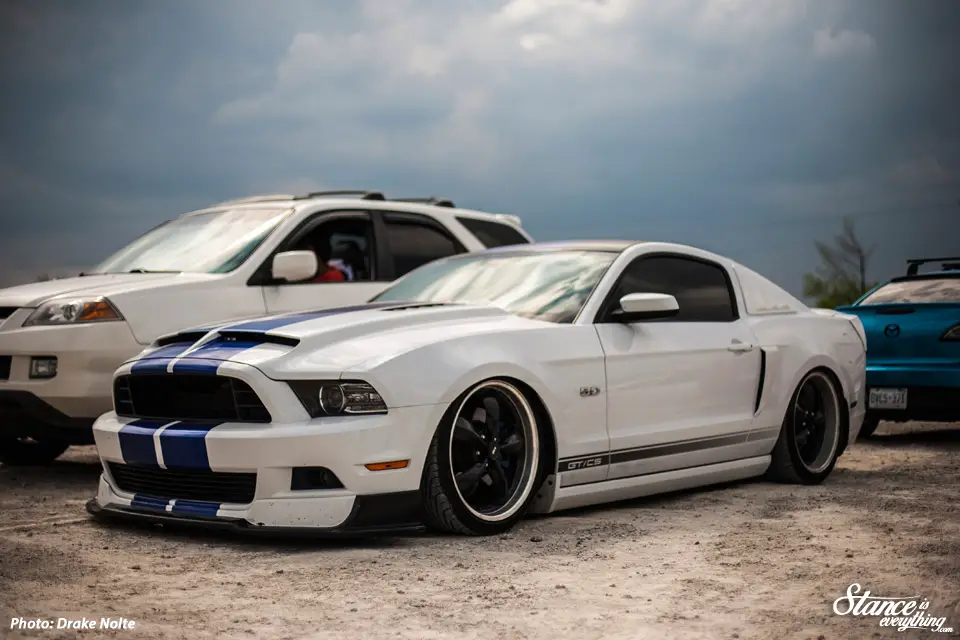 Mustangs were at the show, not running down spectators (sorry, probably the last time I will reference this tired meme).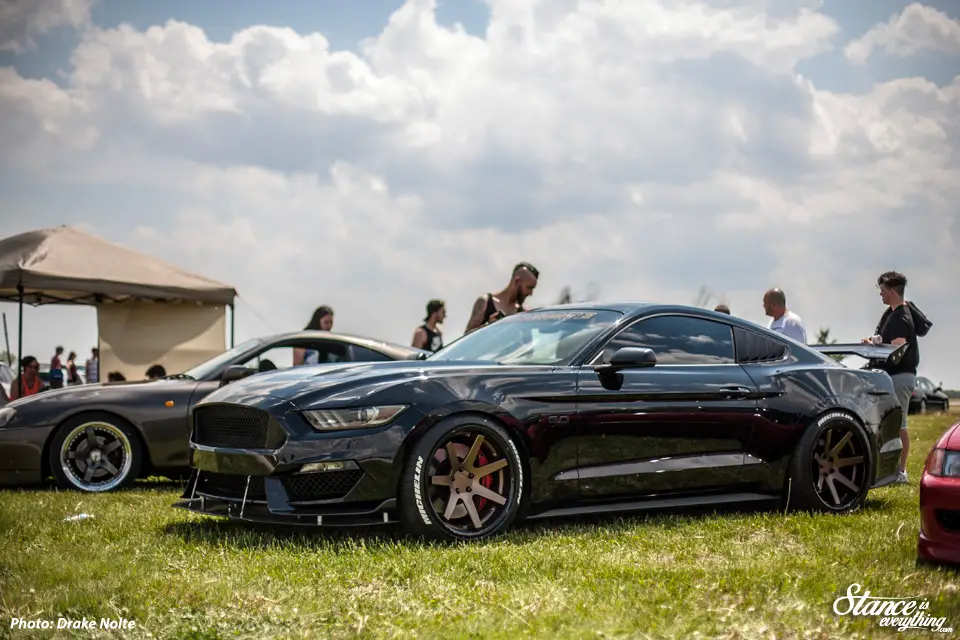 2016 Mustangs, dubbed the new s-chassis by Mike Garrett over at Speedhunters, have grown on me quite a bit. Look forward to seeing more of them at events, hopefully modified as tastefully as this.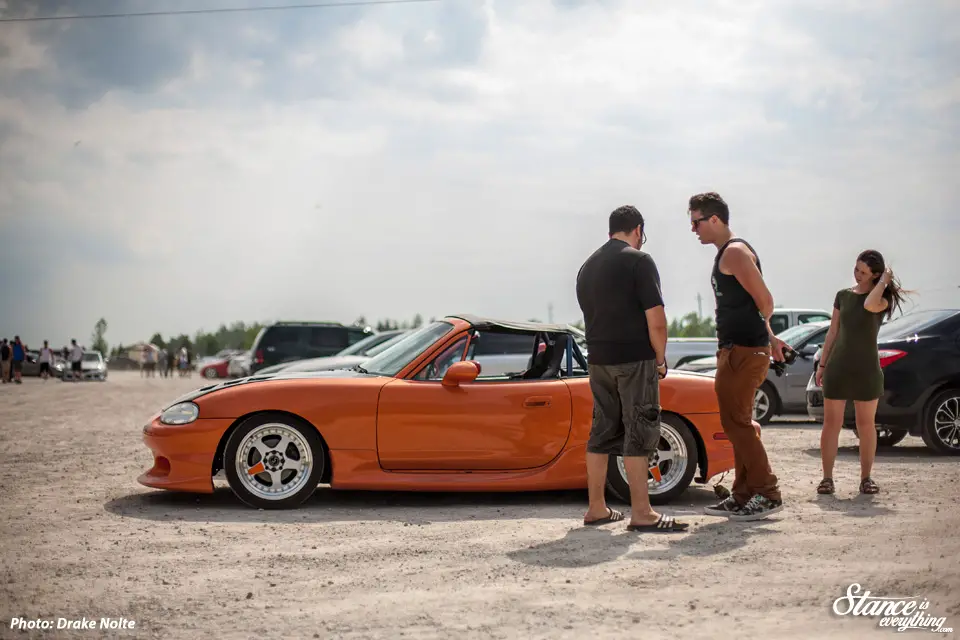 Working towards the venue the cars only became more interesting.
Only in fitted could you find a 2JZ equipped 240sx just hanging out in the parking lot without a care. Apparently this car is from London Ontario and recently took to the streets under Toyota power.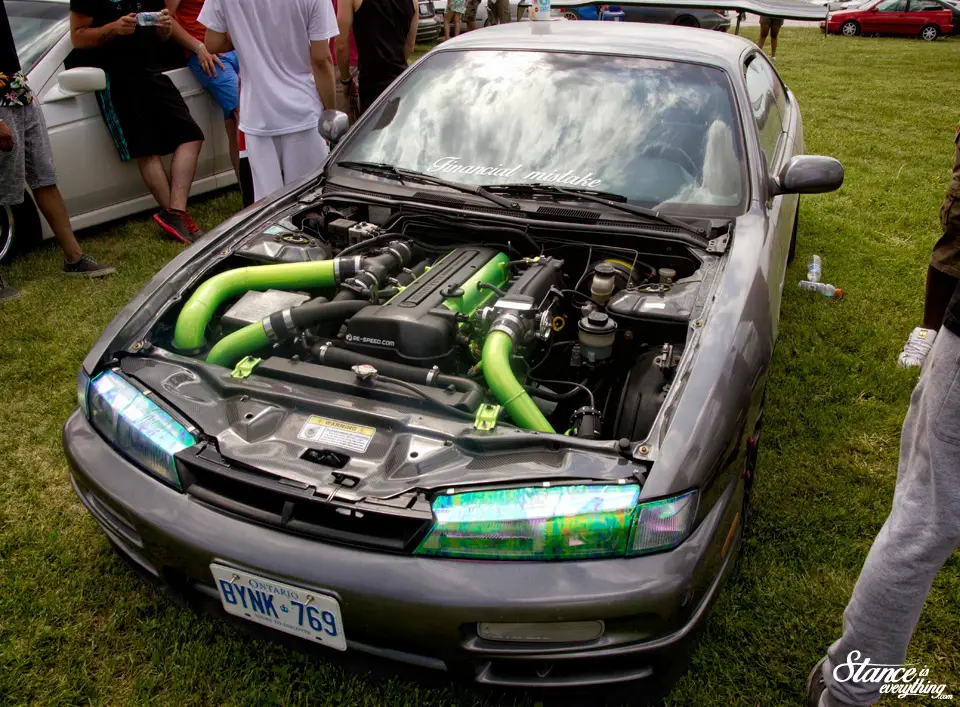 Immediately outside the venue there were cars that could have easily been in the show and just like the cars inside widebody conversions and fender flares were a plenty.
Darren Singh's CarbonSignal equipped G37 looked great out in the sun, and being able to take a few steps back from it and view it not behind stanchions like at Motorama was quite nice.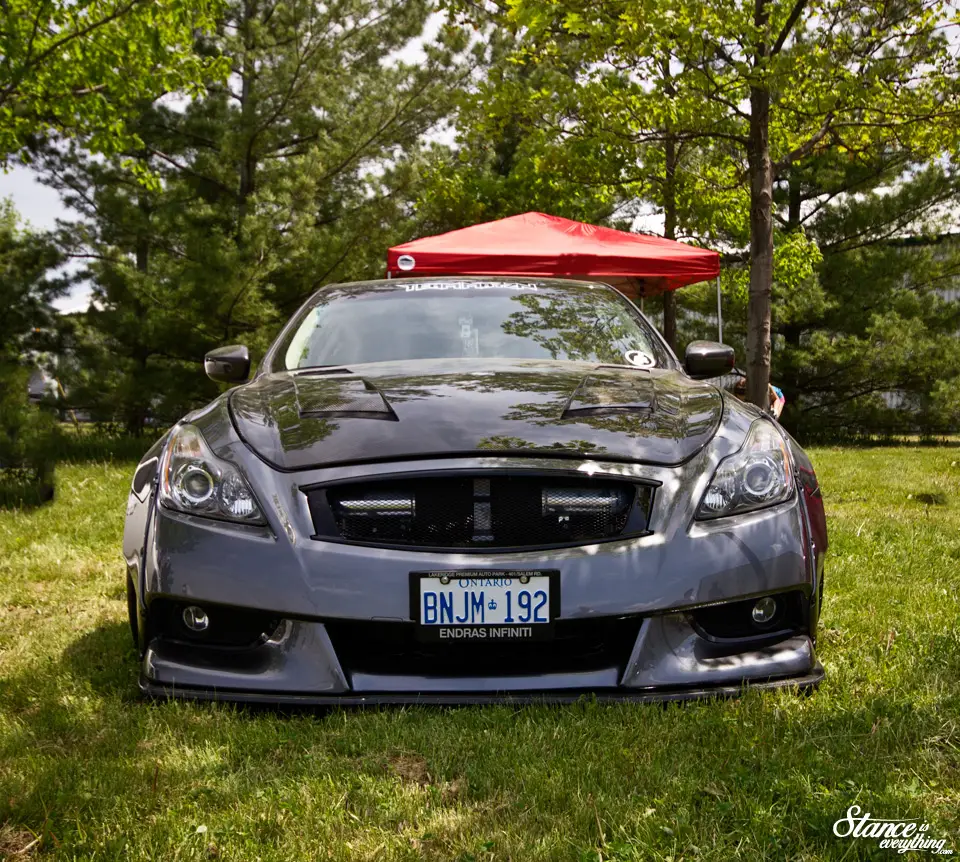 The silver on gunmetal comes together quite nicely under the sun.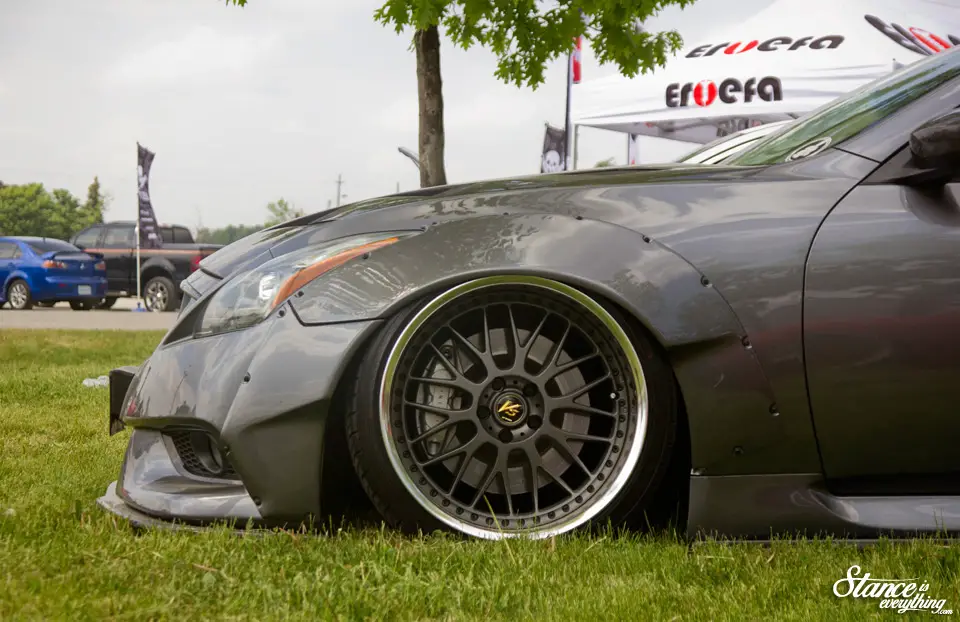 A parking lot car I had never seen before was this black wide body Audi s6.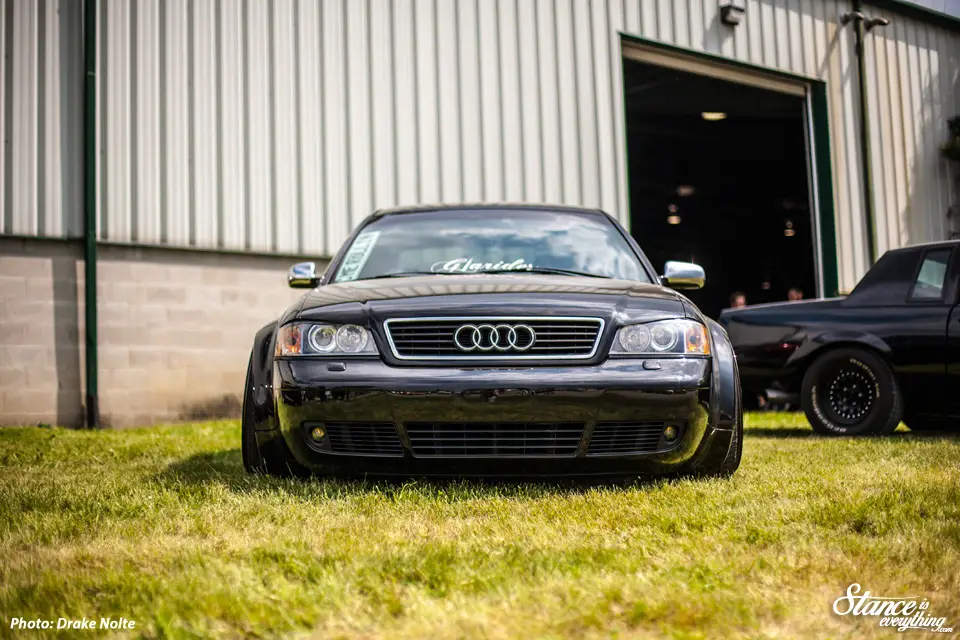 Unlike the vast majority of the flares at the show these particular ones were molded, not riveted on. Victory Build did the work and they flow with the body quite nicely considering how wide they are.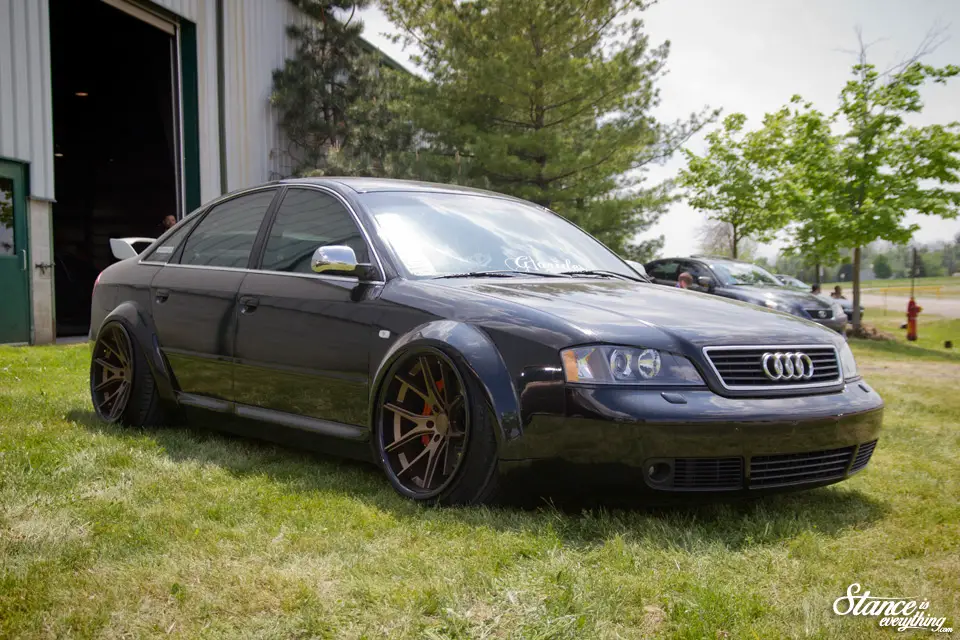 The wheels tucked under the flares are made by Ferrada, a company I must admit I've never actually heard of prior, but one that looks to be quality all the same.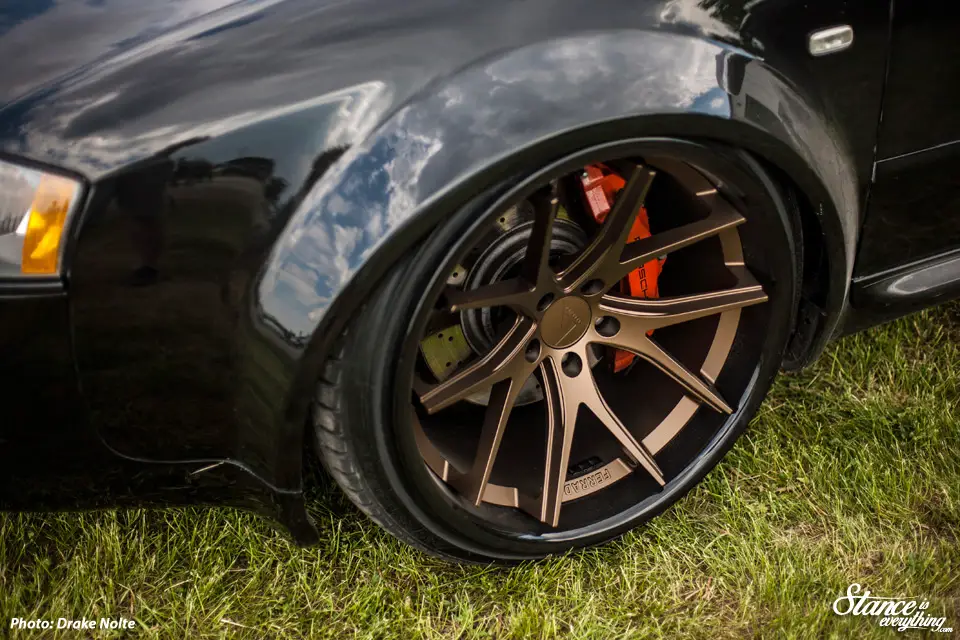 Words wise I'll call it here, but there's a few more photos below.
Check back later this week for more coverage from Fitted Lifestyle 2016!