When Motorama emerged in 2015 it did so with no tuner section to speak of which, despite the fact that tuner vehicles were not barred from the show what so ever, drew some negative reactions from the local tuner community that felt the need for their own section.
While personally I've never understood the need for segregation from the greater show field this year's Spring Fever at Motorama was a great way of providing a clear divide between the tuner crowd and the show field at large without the two events feeling completely separate.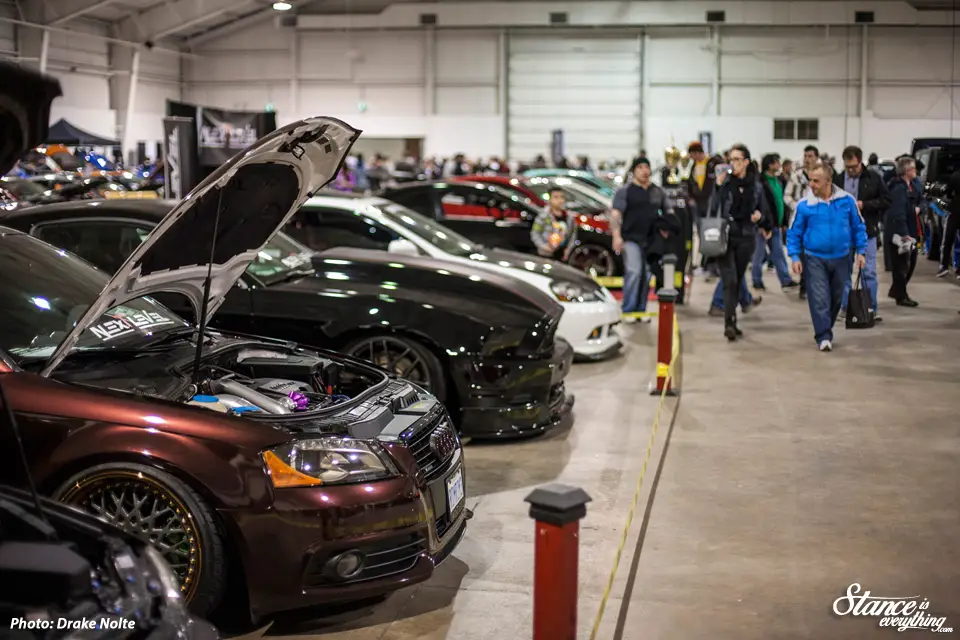 Complete with its own set of judges and awards Spring Fever truly was a show within a show, but unlike the years of Megaspeed it was a seamless transition from one genre to another and not one that took following a trail of haphazardly placed make do signage.
Much of the credit for the show running as smoothly as it did goes to event organizer Kristine Danton who has experience running outdoor tuner events in Durham. The hard work of her and team, in both promotion and presentation,  brought out a well-rounded show field of familiar and first time shown vehicles.
One of those first time shown included Nick Harrison's mini.
Clad in what looked to be British racing green with the prerequisite white roof and rally auxiliary lighting, it looked as though it would have been equally at home in the original Italian Job film as it would have on the International Center floor.
The G37 above wasn't a first time shown vehicle, appearing at the show last year, but it is the first time this car has been shown with its new kit and wheels.
The stock body and Concavo wheels have been replaced with a CarbonSignal multi piece widebody kit and Work VS-XX wheels.
Not the only sports coupe to get cut up over the winter 'The Squeege' debuted his own Remake Auto kitted Genesis sitting on 20 inch 'Cognac Copper' VIP Modular wheels.
Previously a silver car on K3 Projekt wheels this Hyundai is now a deep maroon color with a Chop Shop fresh trunk set up that features powder coated tanks that match the wheels and some killer upholstery work.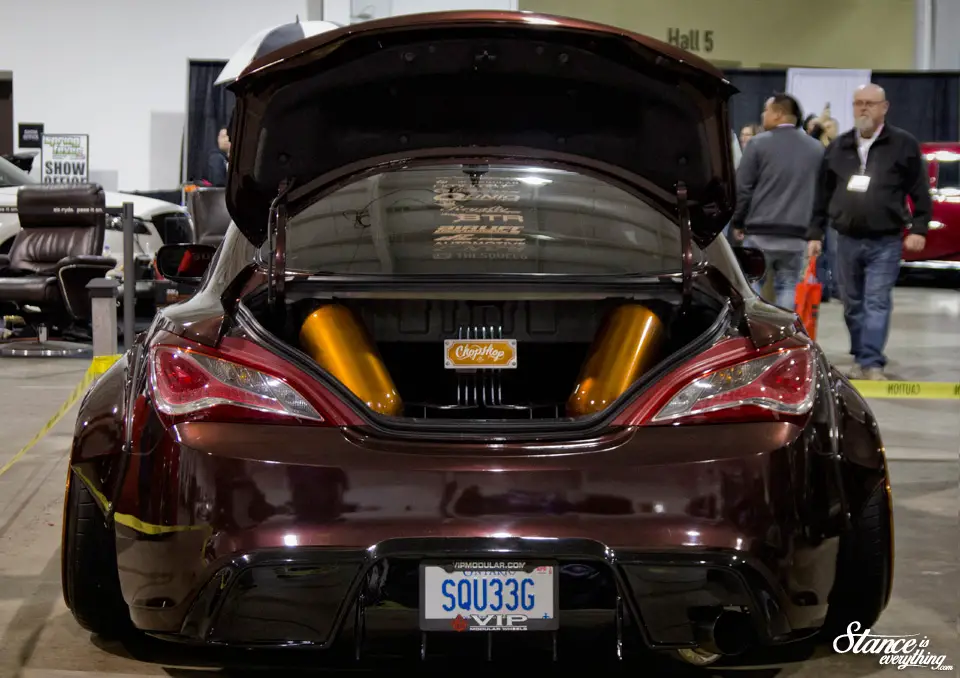 Kevin has somehow managed to one up himself every installation he does which is no easy task considering this is the bar he sets for himself.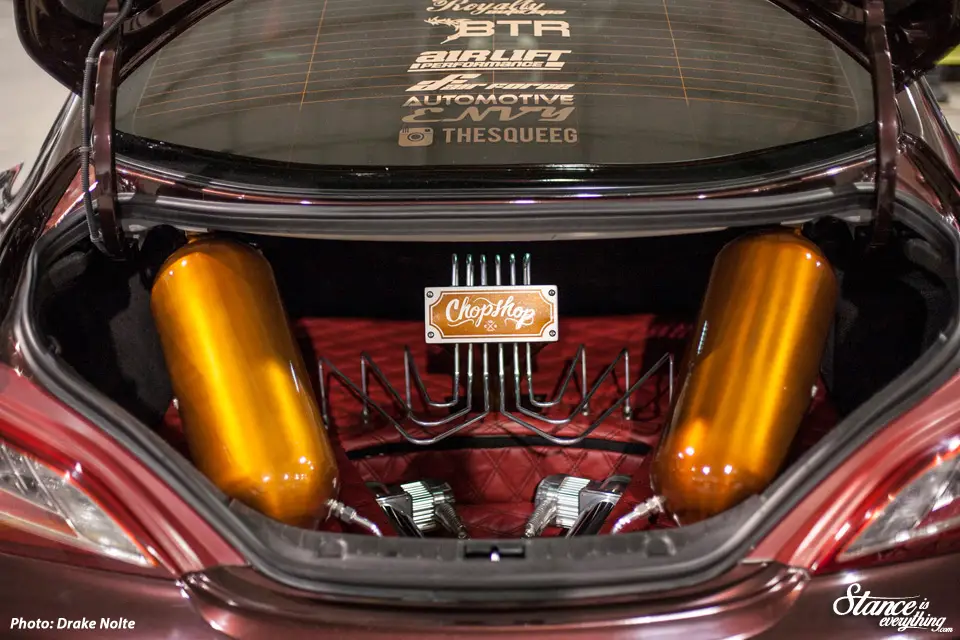 It's really pretty crazy how prolific air ride is in the tuner community these days.
Familiar bagged cars included Jay Santiago's Speed 3 and Rim Rims  Auto's Audi A3. Two cars that sat side by side at Importfest 2015 as part of Performance Auto And Sound Magazines' Tuner Battlegrounds competition.
And the GTA Bag Bros themselves Steve Luangpakdy and Mike Pimenta were also at the show along with Airrex Canada rep Matt who was also the event's dj.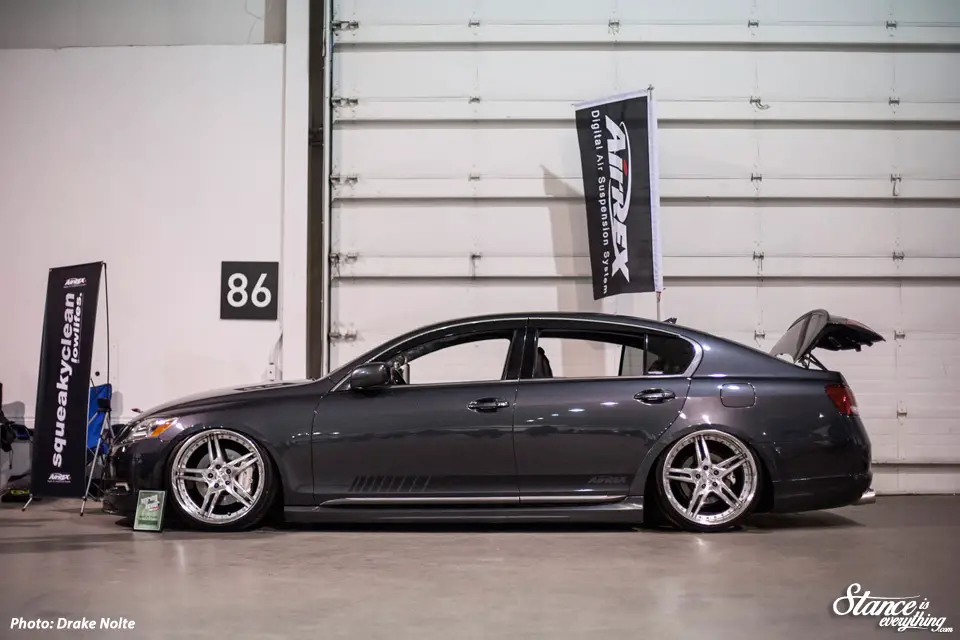 Newcomer to the dark side is Brian Requena who recently bagged his EK after considering it for years.
Auto select tuning handled the custom-made air tanks and the install, and here's hoping that the ability to raise and lower the car at the push of a button means it will see a bit more road action this year.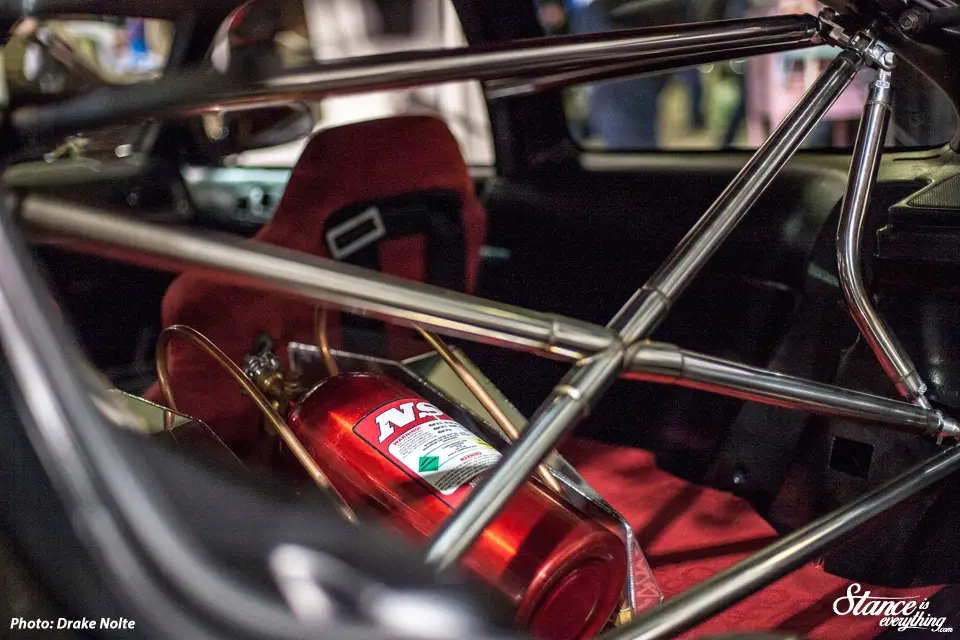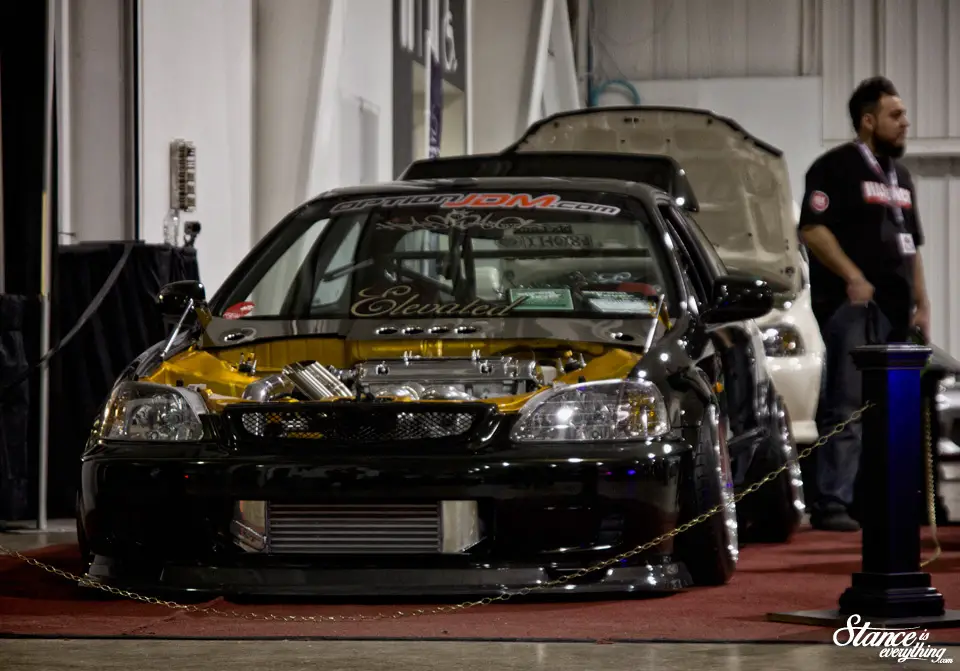 Fellow Elevated team mate Petey is still holding things down static.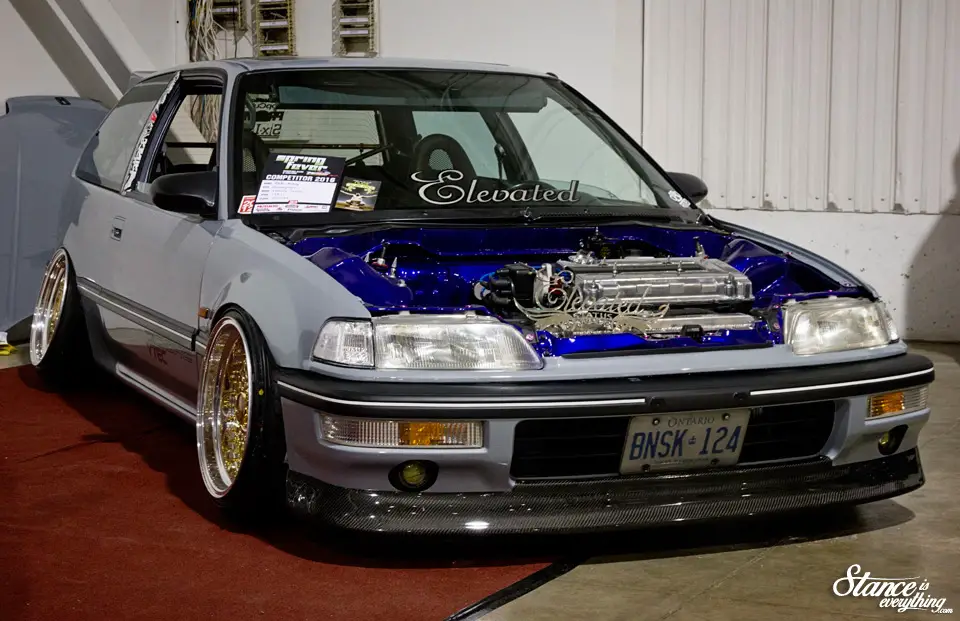 I happened to be at the right place at the right time when I heard someone explain that the 'rear axle was broken' in order to tuck those gold BBS RS wheels.
I couldn't help but chuckle a bit at that.
Directly across from Petey was the immaculate K swapped DA from last week's Theme Tuesday post.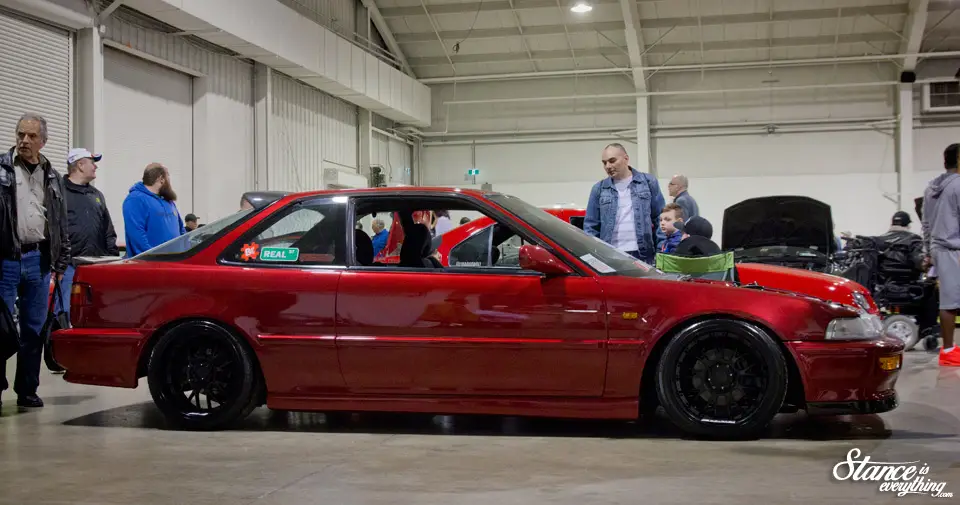 Somehow I managed to overlook Javed's K swapped EL from that same Motors of Motorama Theme Tuesday which is a bit embarrassing considering how nice that K sits in his shaved engine bay.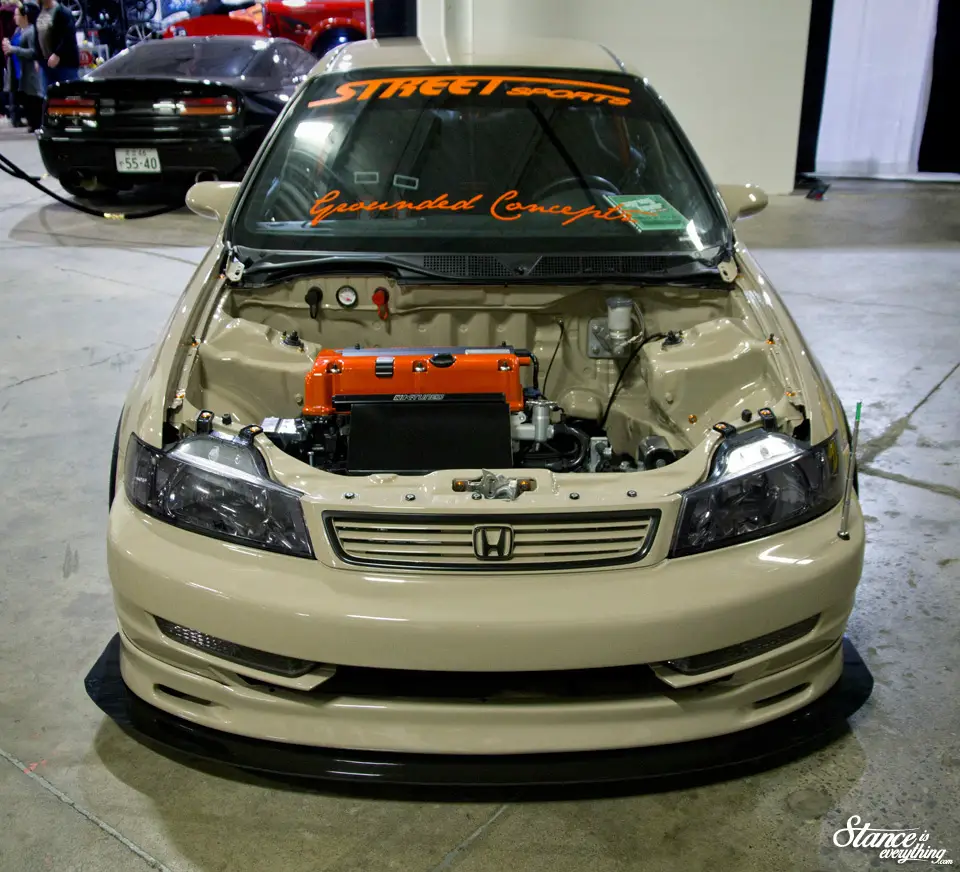 A car that had the shroud of secrecy torn off it at Spring Fever was Matt Budz widebody 300zx.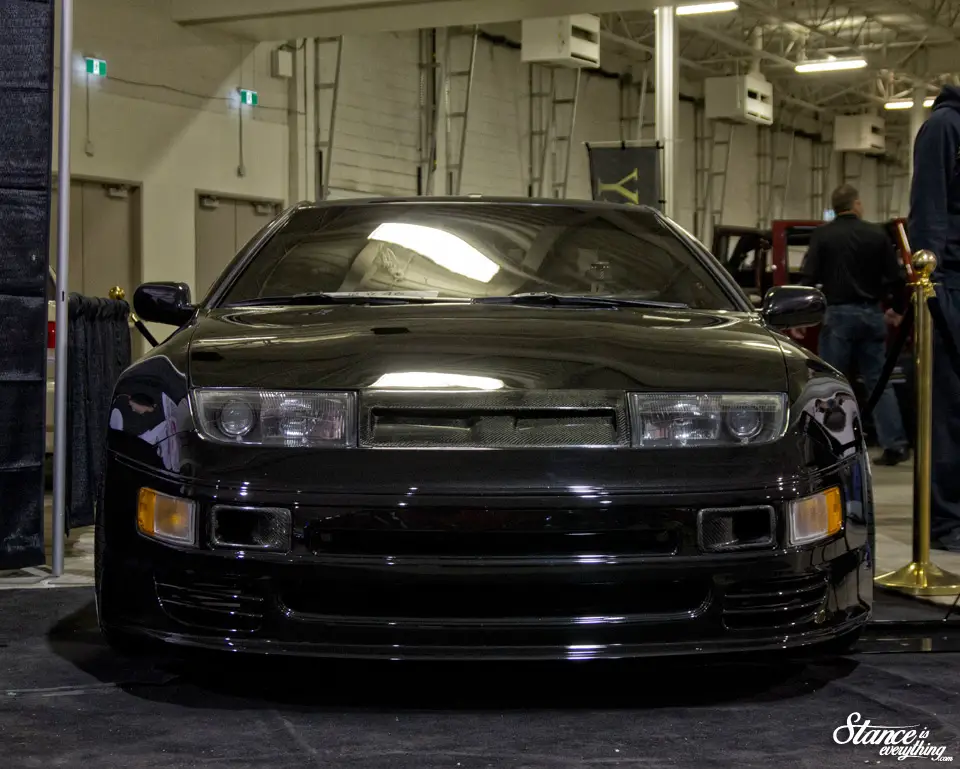 Widebody in the most traditional sense this car has had its proportions added to with metal not riveted on over fenders.
The metal work was done by Dan Fournier and the paint and finishing was done by Ink And Iron, Toronto's own all female body shop.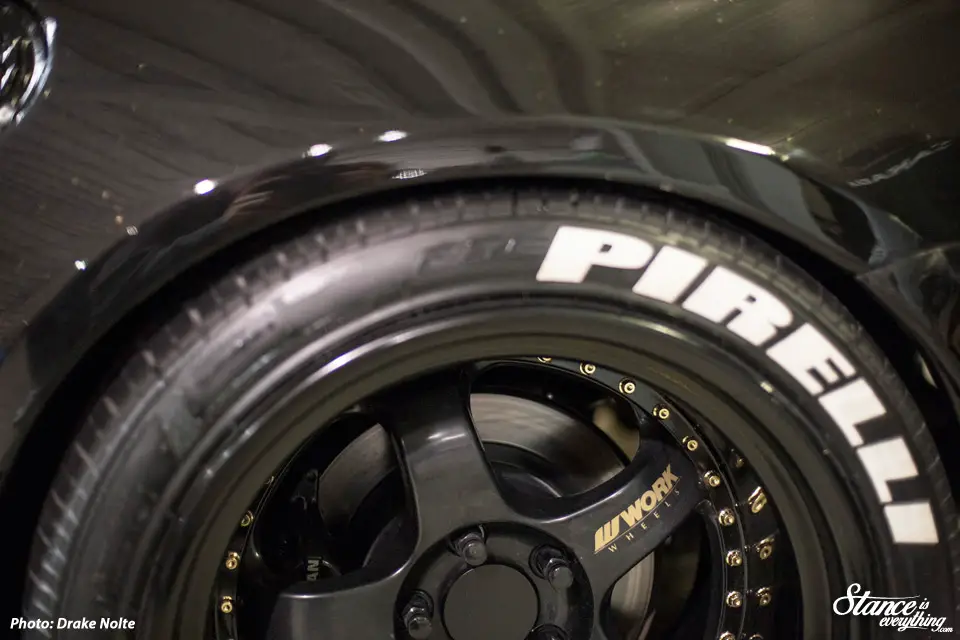 Not done solely for looks Matt wanted to go wide so he could fit some 335 wide tires on the rear and actually put down the five hundred or so horse power this 300 thumps out.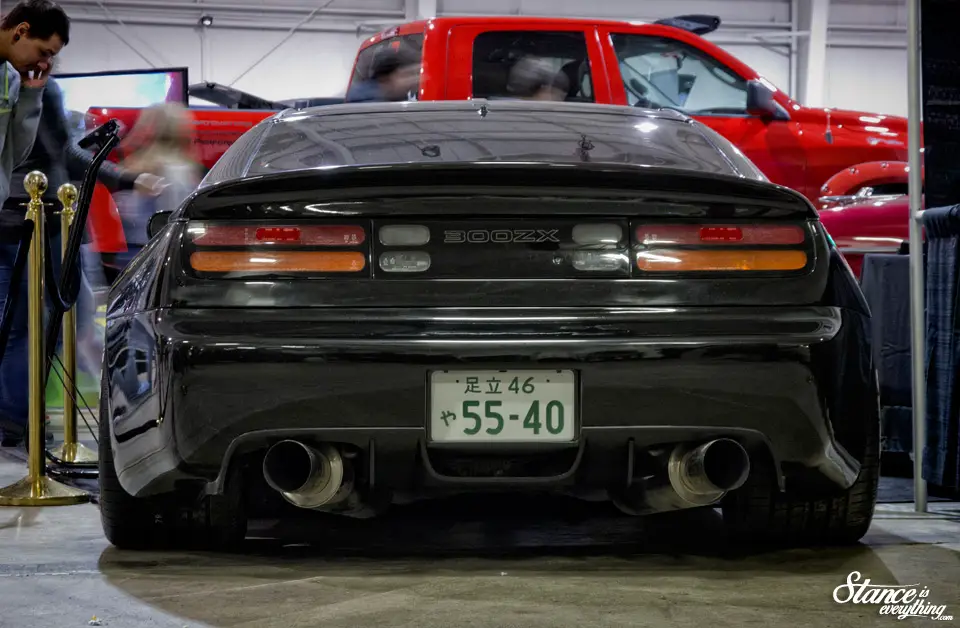 The vehicle of the hall, in my humble opinion of course, had to be the Dynamotorsports built '72 Celica.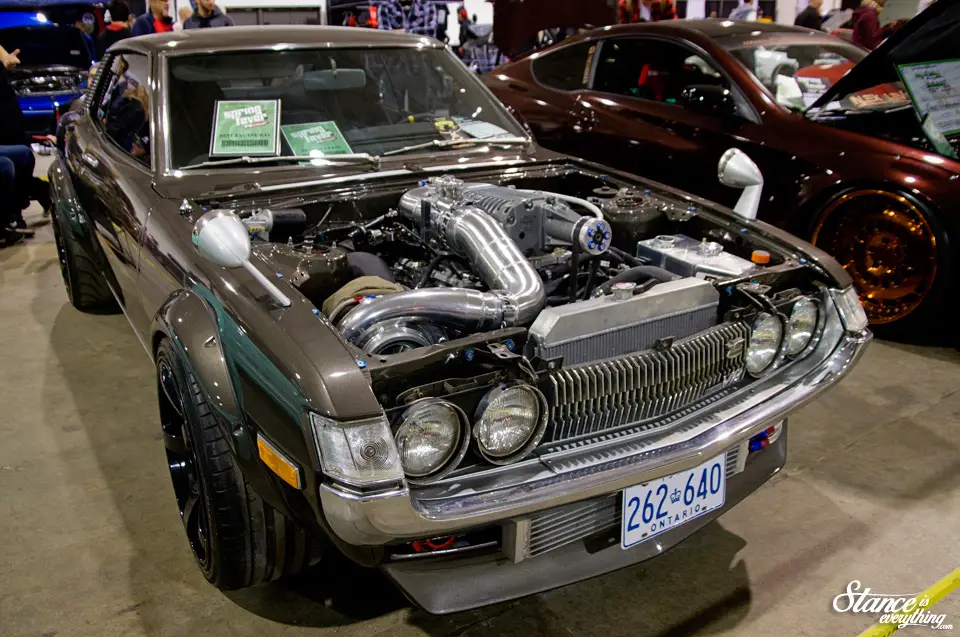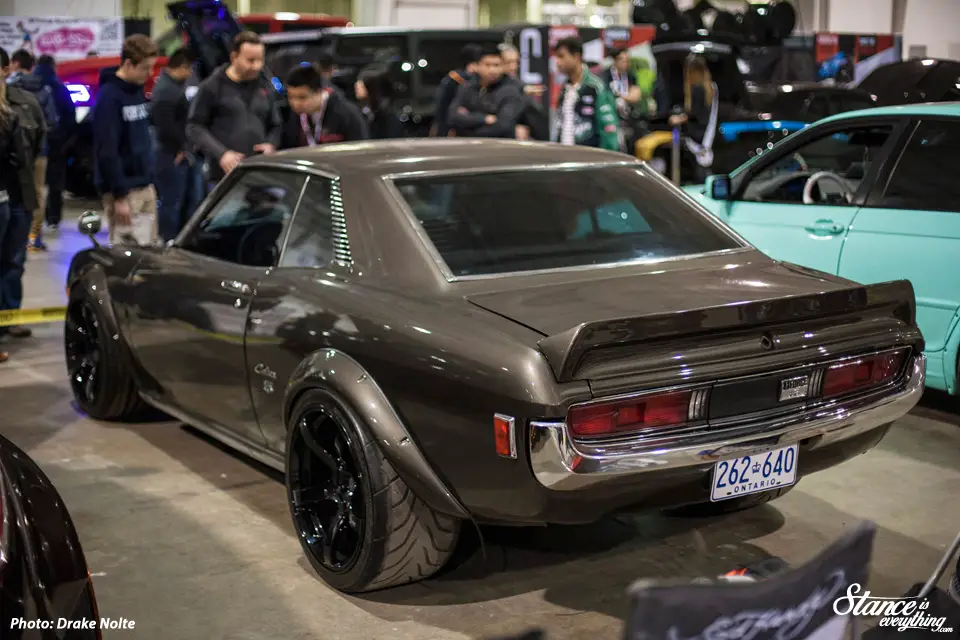 This car has all the right traditional styling cues for a Celica of this generation and a beautiful paint color.
The power plant however – – which is a twin charged 2UZFE v8– is the real show stopper here and what created a near constant crowd around the car at all times.
The car took home a deserving best motor at Spring Fever and I don't imagine anyone would disagree with that judging.
And with that 'welcome back' to the Tuner Hall this year's Motorama Custom Car and Motorsports Expo coverage comes to a close.
Bigger and better things next year? We'll have to wait and see.