The Truck And Tuner Expo is one of the few events that Stance Is Everything supports by way of award sponsorship. Though I have not been able to make the event ever year –I've only been able to attend two– I know the organizers and support their vision so I contribute where I can.
Since their motivation comes from the right place, and they strive to make the event better year after year I always find a way to get some coverage on the site regardless of my personal goings on.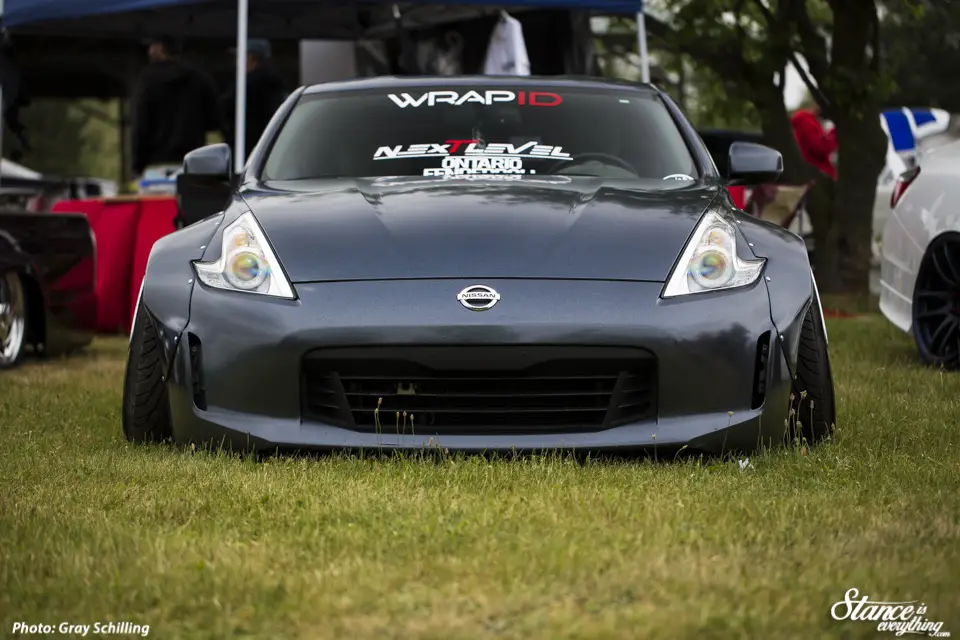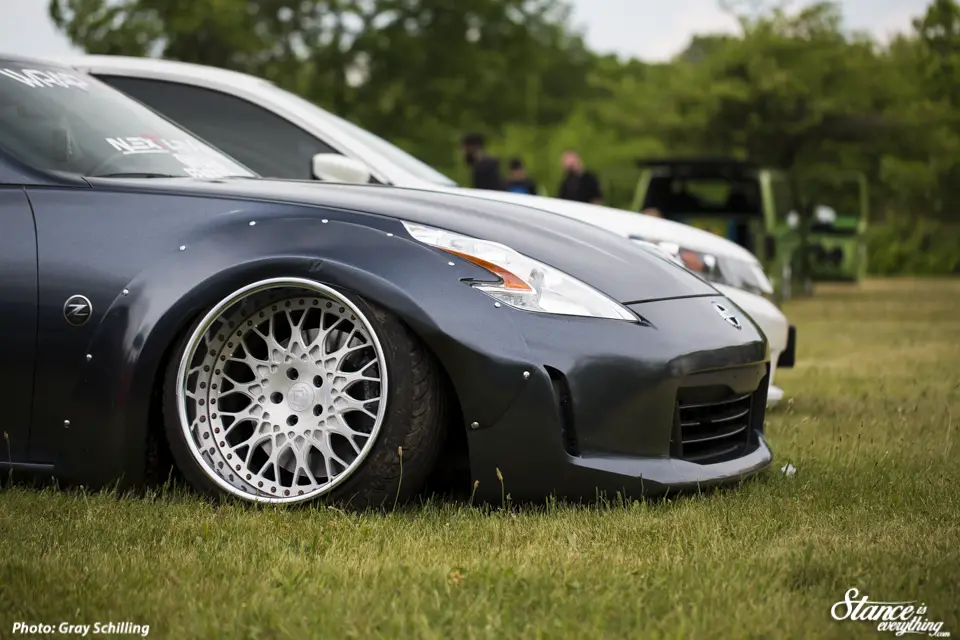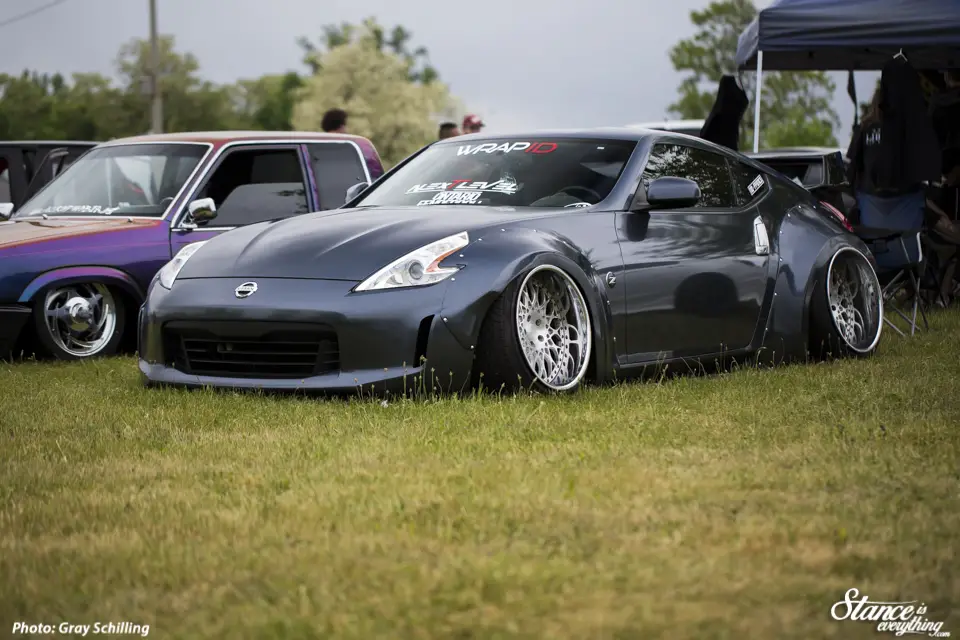 For the past two years Still Steezy's Gray Schilling has contributed his coverage and for that I'm really grateful because Gray is an awesome photographer with an acute eye for the details many people (including myself) often miss.
One of the main reasons TNT is so well supported among the community is that it is a truly diverse show that shows no discrimination or bias to one crowd or another.
It brings as many scenes together as possible which means there's a great mix of both cars and trucks at every event.
Since it's one of the few show s in the Niagara area –June Jitterbug being a notable exception– there are usually a number of cars at TNT I don't see too often, or have plain never seen before.
A great example of that this year is this Pro Street Chevette.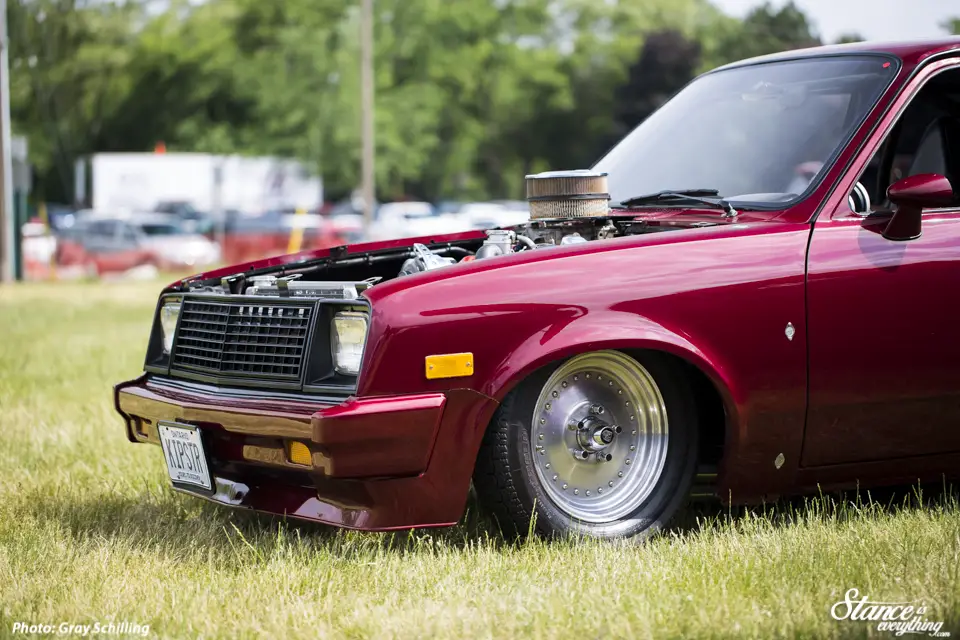 I've always thought Chevettes had a decent amount of potential, being a small inexpensive rear wheel drive car, but their proclivity to rust, and their unremarkable OEM power plants have held them back.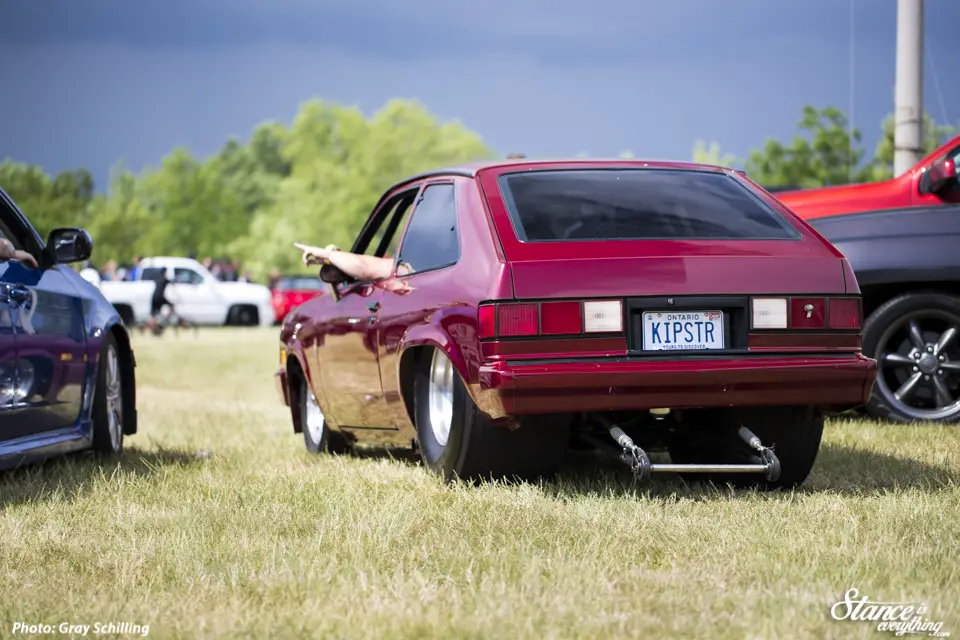 I'm not sure what is under the hood of this car but it is safe to say that 'unremarkable' no longer applies and power is not an issue.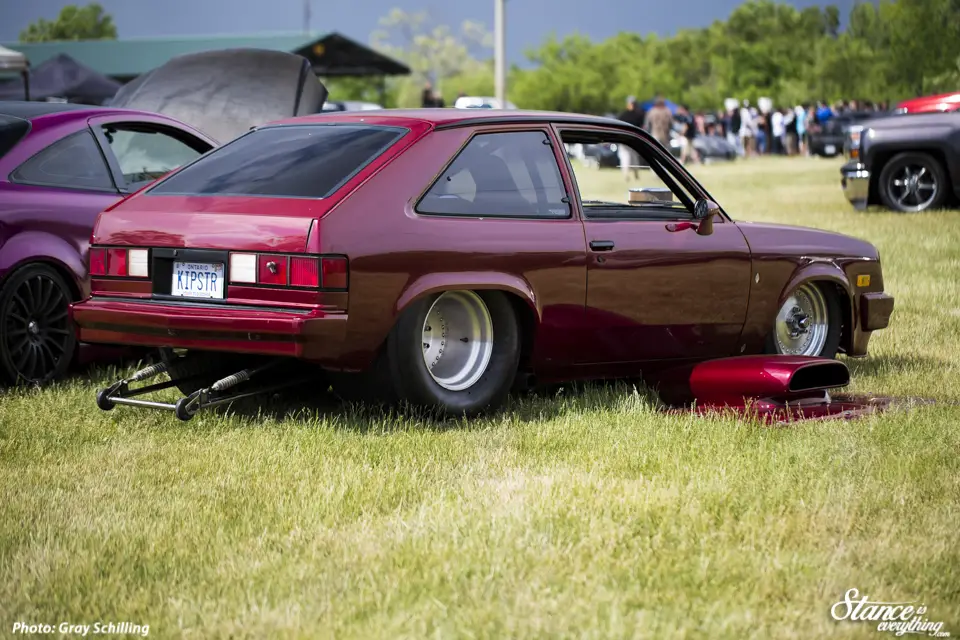 I'll take any info I can on this one if you've got it!
Moving on from the Chevette, take a look at this Ford Ranger with a vintage F-100 front end conversion. If you remember this truck was at Northern Showdown incomplete, and instead of painting the car in a more traditional fashion the owner has chosen to air brush it.
This gives an already unique truck an even more defining look.
Speaking of Northern Showdown, the first time I saw this Miata was at that show. It's a tidy Miata with a bit of forced induction under the hood for some added fun.
The answer is always Miata after all.
Gray is a bit of a wheel aficionado so any photo set he produces is full of detail sots of wheels. He does such a good job of it that I'm surprised he doesn't have wheel companies knocking at his door.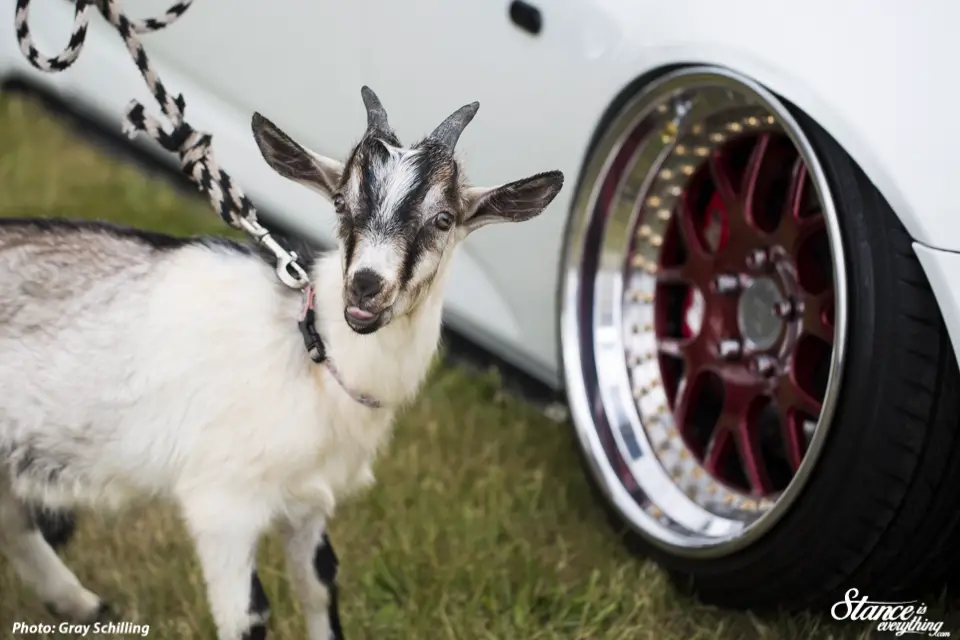 Also it wouldn't be a TNT Expo without a goat, don't ask me why there is always a pet goat at this show, there just is. Furthermore it isn't even always the same goat, but I digress.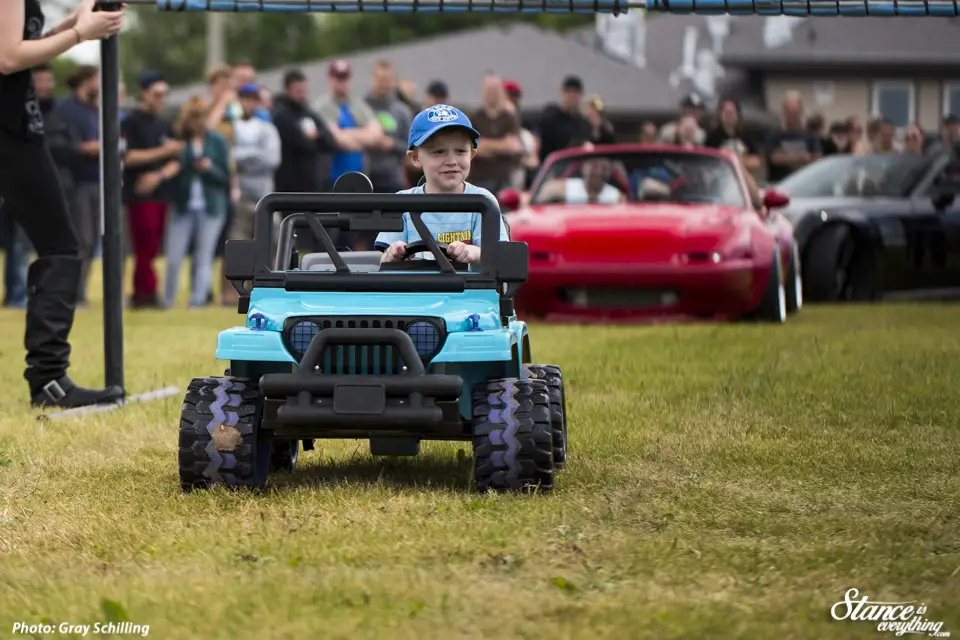 Not just a sit around and twiddle your thumbs affair TNT has a few side events with the most popular being the limbo, flowed closely by the loudest exhaust. It's all in good fun of course as, while there are awards, this show is typically drama free and laid back about them.
Glittery plastic is not the focus.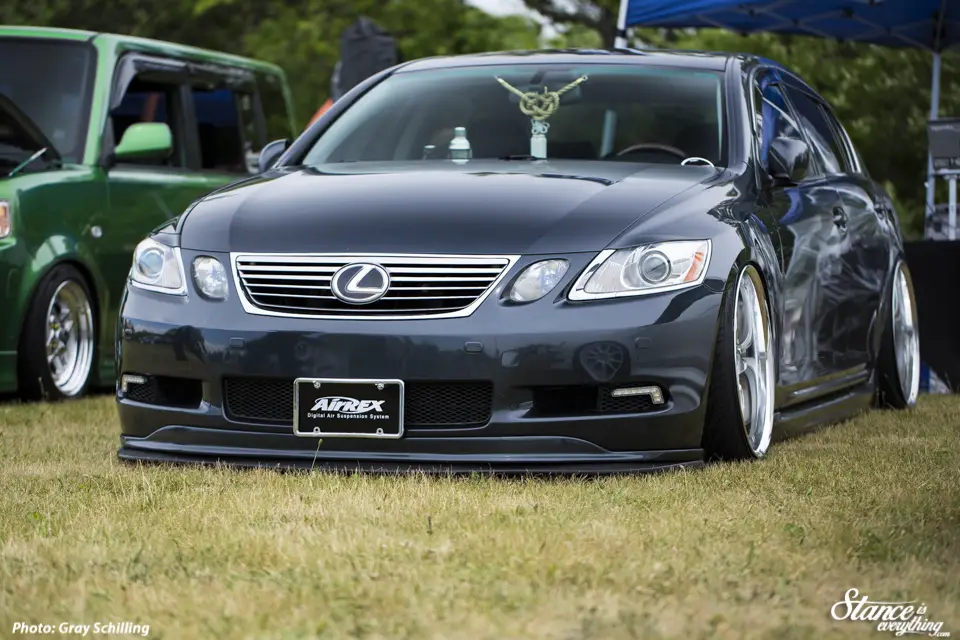 Going to end this post with a few more photos from Gray but except a couple more shots here and there to make their way to Facebook and Instagram over the next few days!