SEMA 2017 has arrived and as people head to the Las Vegas Convention Center bleary-eyed from overnight flights, late night parties, and last-minute build crunches the rest of us sit fixated to various sized glowing screens awaiting a steady stream of content.
Because a wild amount of my disposable resources has been transformed into boxes of parts for Project Why Wait I am unfortunately sitting this year's show out.
However Performance Improvement's Rob McJannett is at the show and thus PI Speedshops is once again literally powering this year's SEMA coverage.
Last night Rob sent through an early preview of the show, consisting mostly of vehicles outside the convention center.
The outside has always been a great place to start because it's the great appetizer to the extremely long main course that is the SEMA show.
There's a mix of everything outside, no matter what you're into. Lifted, lowered, traditional, non, style or speed.
With hardly a stanchion or barrier in sight you are encouraged to take a closer look at exactly what's going on. Thankfully for us Rob wasn't shy and got his lens nice and close to a few of the more interesting projects.
Classic Car Studio created a massive following for themselves last year with "Tiffany" their twin turbo C10 project and later a television show Speed Is The New Black.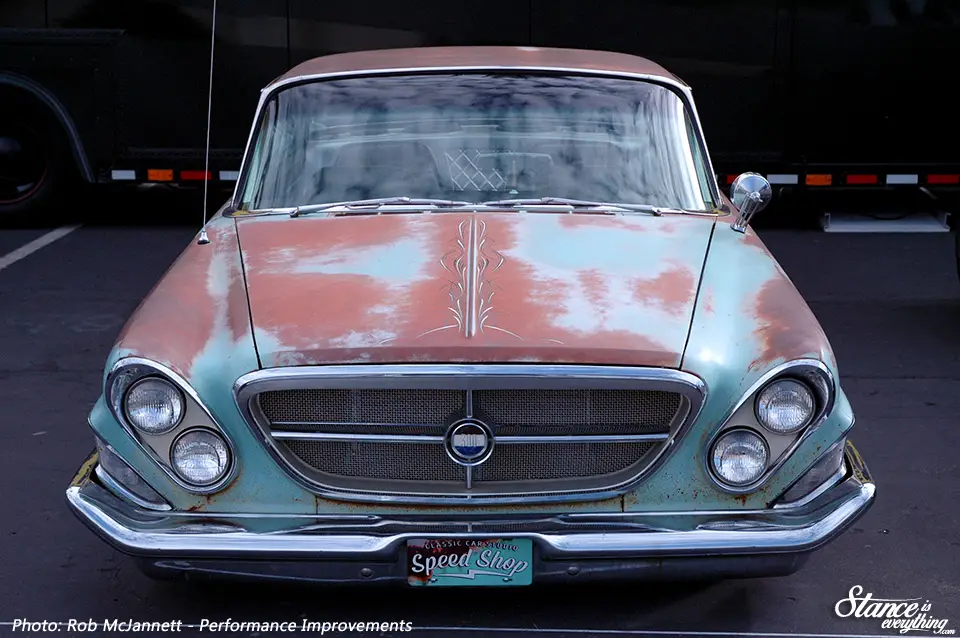 This year their SEMA crunch prokect is a '62 Chrysler 300. Personally, I don't think I've ever seen a 300 of this vintage, and that alone makes it pretty standout.
Add in a killer stance, wheel choice, and awesome patina and you've got a real looker.
The trick to this treat is that under the hood of this 300 is a Viper V10 motor. I may need to politely as Rob to take another look at this one once it is parked up at the Centerforce Clutches booth.
I'm not sure if he meant to tease or inspire, but Rob sent through quite a few awesome examples of Advanced Design Chev/GMC trucks sitting on the floor.
I am still fairly committed to 15″ wheels on my truck, but Detroit Steel Wheel's latest addition to their line up looks pretty damn good when paired with period correct caps.
Similar wheels can also been seen under this fleetside Task Force creatively known as the 'Slameo'. Both of these trucks are Stoner's Speed Shop builds.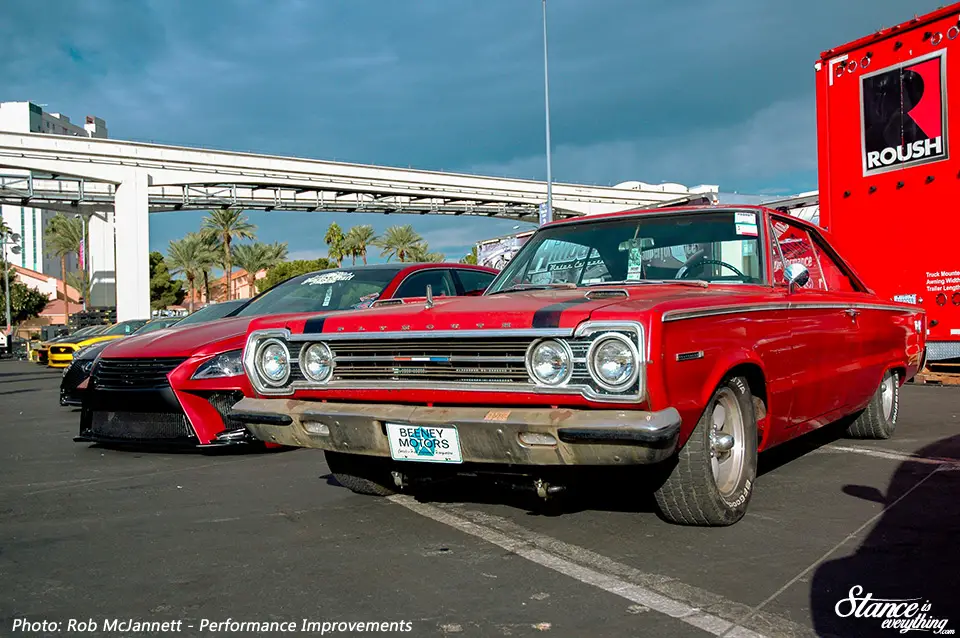 Looks can often be deceiving at SEMA and I feel like this Plymouth has a few tricks up it's sleeve. I mean it has to have a few or it wouldn't get at the big show right?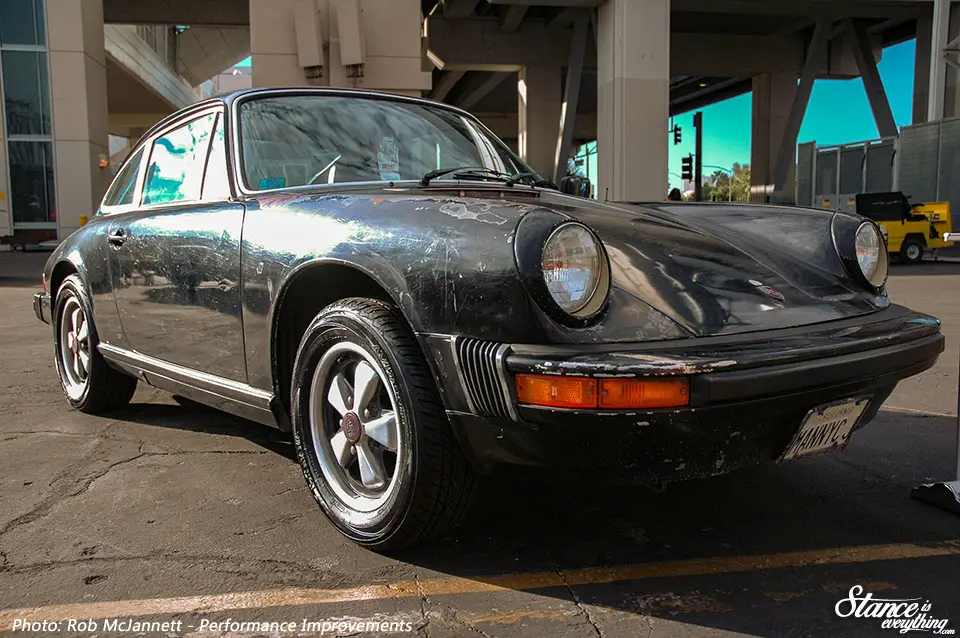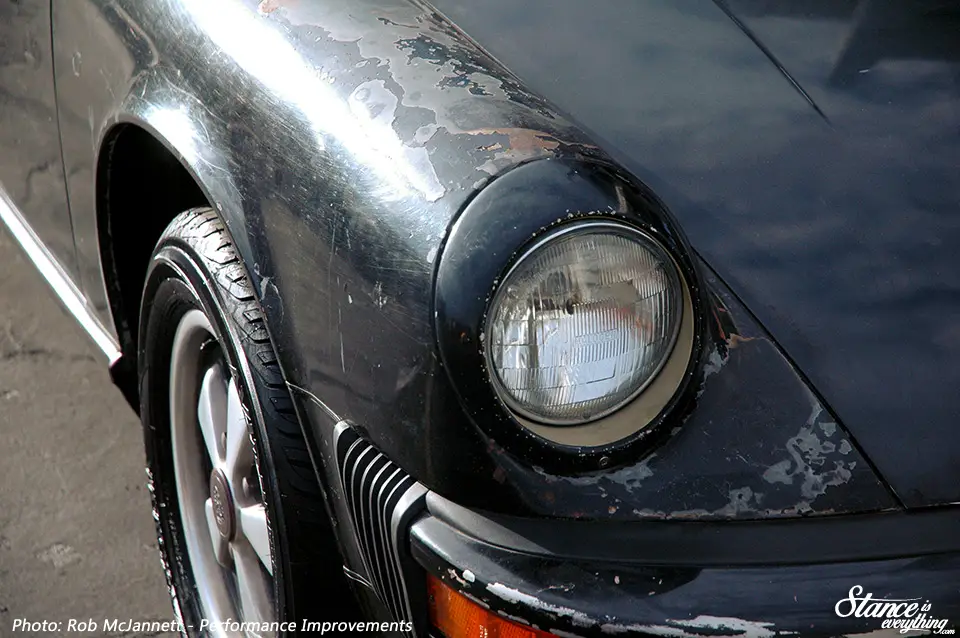 Patina on American builds has been in fashion at SEMA now for roughly the past five years but a patina Porsche is a little more atypical.
Outside of a few cars Magnus Walker has wheeled in most Porsches at the Convention Center are polished pieces of perfection.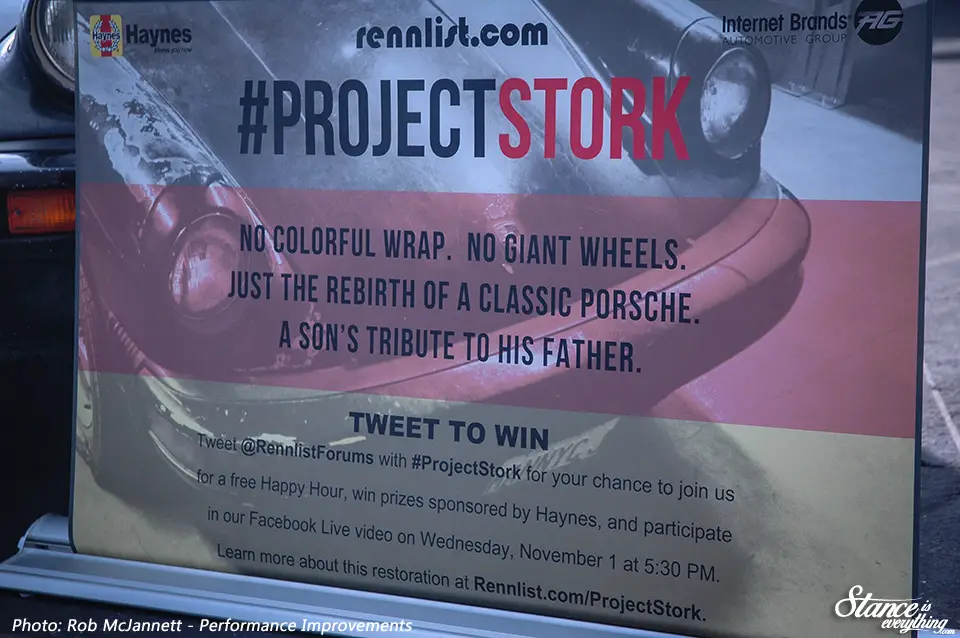 However this particular Porsche is a Rennlist project known as Project Stork. It's got that name because it is the car that brought the builder home from the hospital when he was first born.
I wasn't brought home in a cool car but if I were brought home in a Porsche and it was still around I'd imagine I would want to do something similar.
You can follow the entire project on YouTube.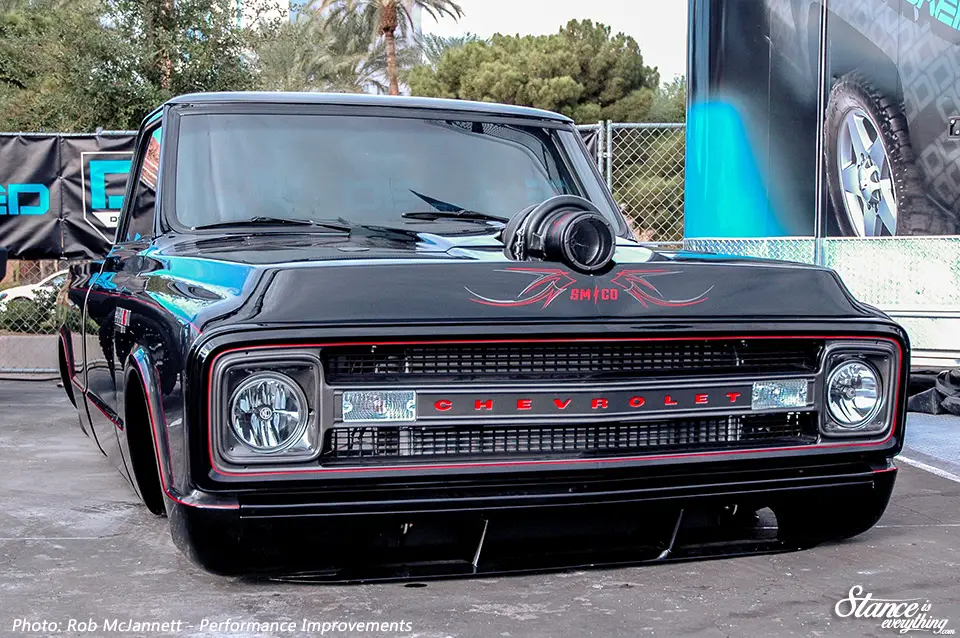 Last week I did a Theme Tuesday on unique forced induction set ups and seeing this build I almost wish I waited a week.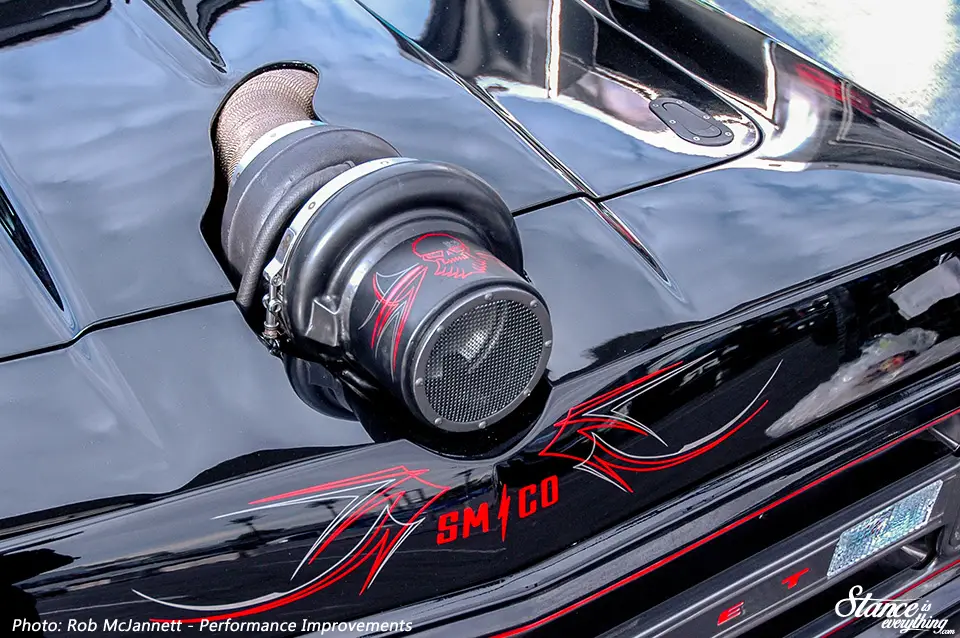 This diesel powered C10 was built on the show Diesel Brothers, so, it obviously has a diesel motor under the hood.
In this case the coal burner of choice is a Durmax motor, and while that is really quite impressive I think the chassis work is also pretty nuts.
Overkill Raching and Chassis did all the fab work chassis wise. I believe what's going on here is a reverse cantilever set up, that uses hydroshox and a watts link to keep things centered.
The entire thing is of course painted, plumbed incredibly cleanly, and had some pin-striping added to the extra touch of class.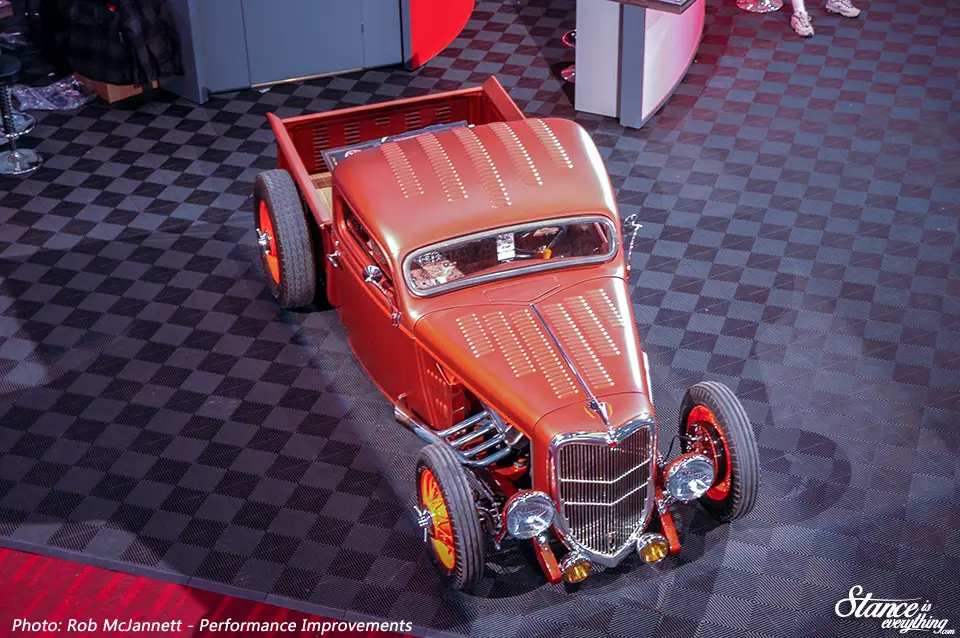 There's plenty more to come from SEMA 2017 as the doors opened officially and people flood inside. Much more to come so stay tuned for a busy week!