In the first batch of SEMA photos from Performance Improvements I ear marked a few cars for 2017 SEMA Showstopper mini features and the car that undoubtedly deserved lead off honors was Treadwear.com's 'Project Tarantula'.
What is Project Tarantula? Well, in its most basic form it is a vintage dirt track chassis with a '39 Chevy body slung over top.
The name of the car obviously comes from the way the headlights are positioned, using holes in one of the cross members for the suspension.
Clad in Tredware colors, with just the right amount of real and created patina thrown in via hand painted numbers and period correct stickers, the car looks the business.
However if you think the car is just an exercise in looking like a performance build thing again.
Under the hood is a Hamner Racing Engines small block motor that, if you click play on the video below, sounds mighty healthy.
500 horse power healthy if the hash tags tell the tale.
https://www.instagram.com/p/BX39NNmhOFT/?tagged=projecttarantula
If you can believe it the car is also 100% street legal (at least in Alabama where it is registered) and recently participated in the 2017 Hot Rod Power Tour.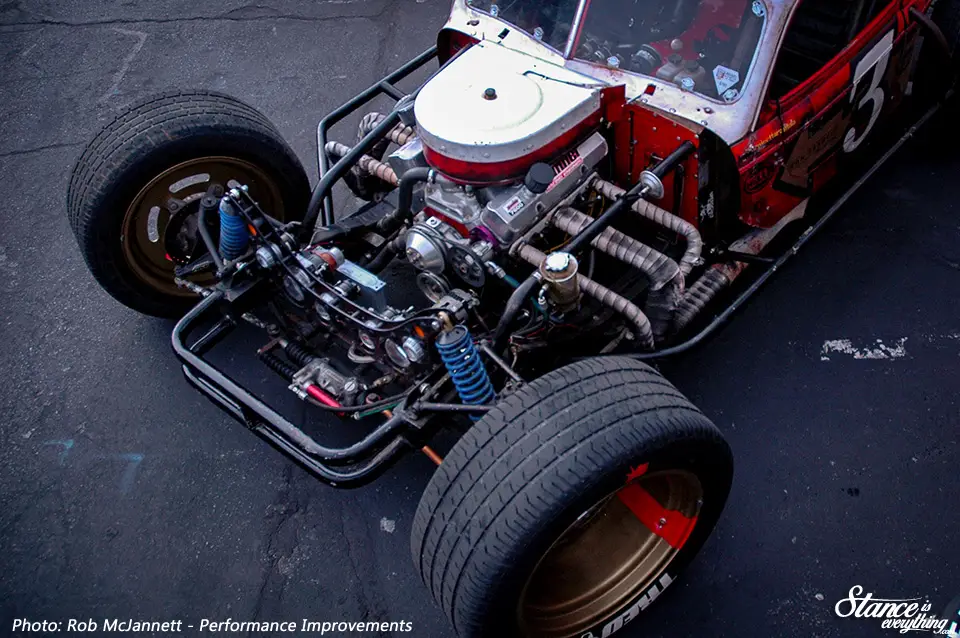 Looking through the Tredware instagram it looks like a lot of authentic vintage race parts were used in the creation of the chassis along with QA1 coils all four corners.
The gold steel wheels are custom-made and clock in at 20×11 inches and are mounted to what look to be Wilwood Wide 5 hubs.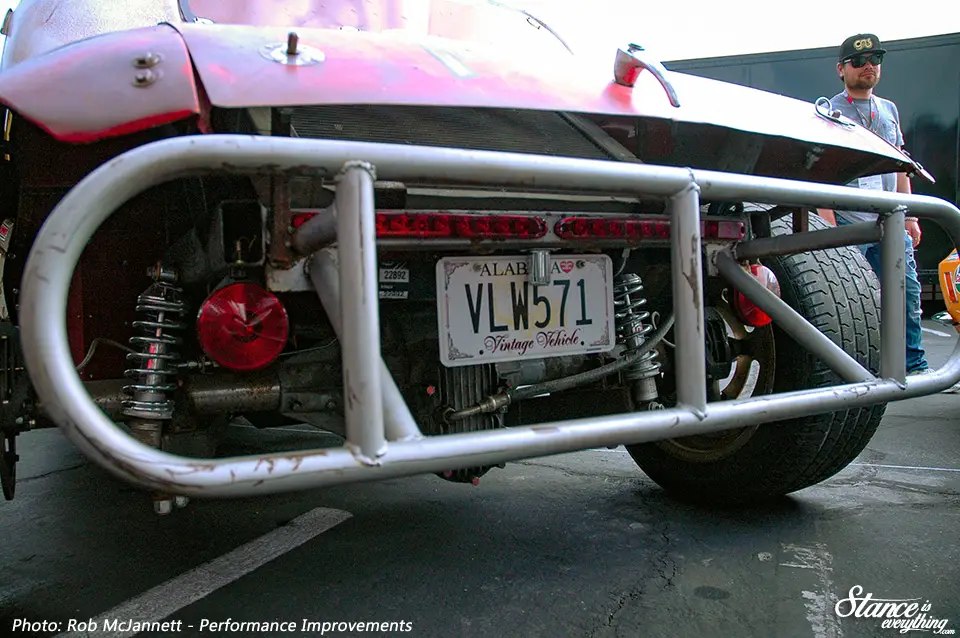 The back axle features a quick change rear end, easily visible through the bash bar, dirt track, style rear bumper.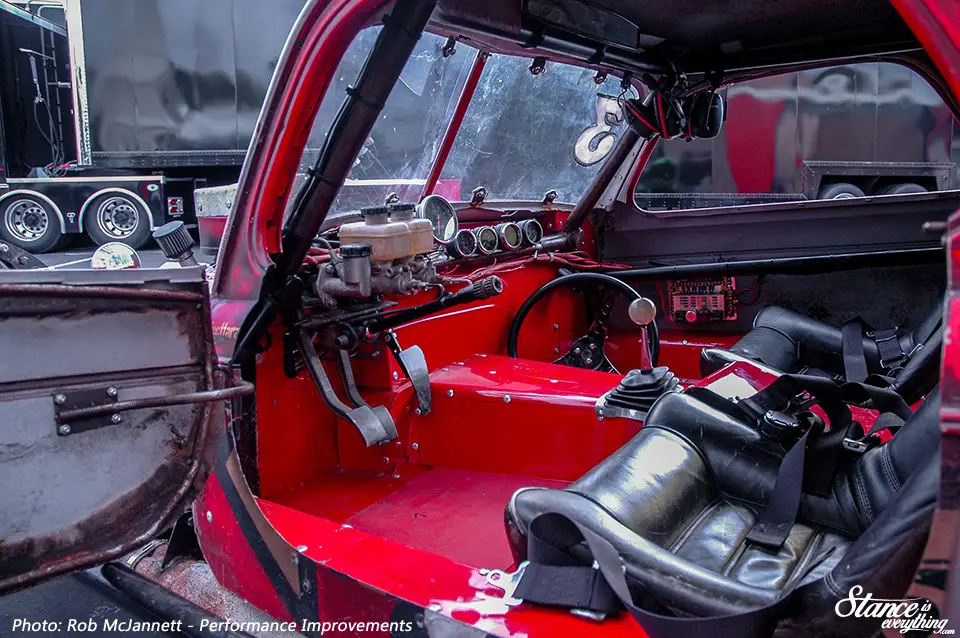 The interior is spartan as you'd expect for a race car playing street car, and really the whole thing looks like a blast to drive.
Edit: Found a short video on the car.

I'm hoping someone plans to do a feature on this car because the information available online sure is scarce and I'd love to know more.