If there's one thing SEMA has become known for it's the debut of really awesome, really big, trucks. When it comes to commercial sized trucks, of any vintage, often putting them on the ground is all that's needed to draw a crowd.
But Travis Ball, of Ball Metal Fab, didn't want to just draw a crowd, he wanted to make a statement with his work so he ratcheted the insanity up a few notches with his latest created, Demented.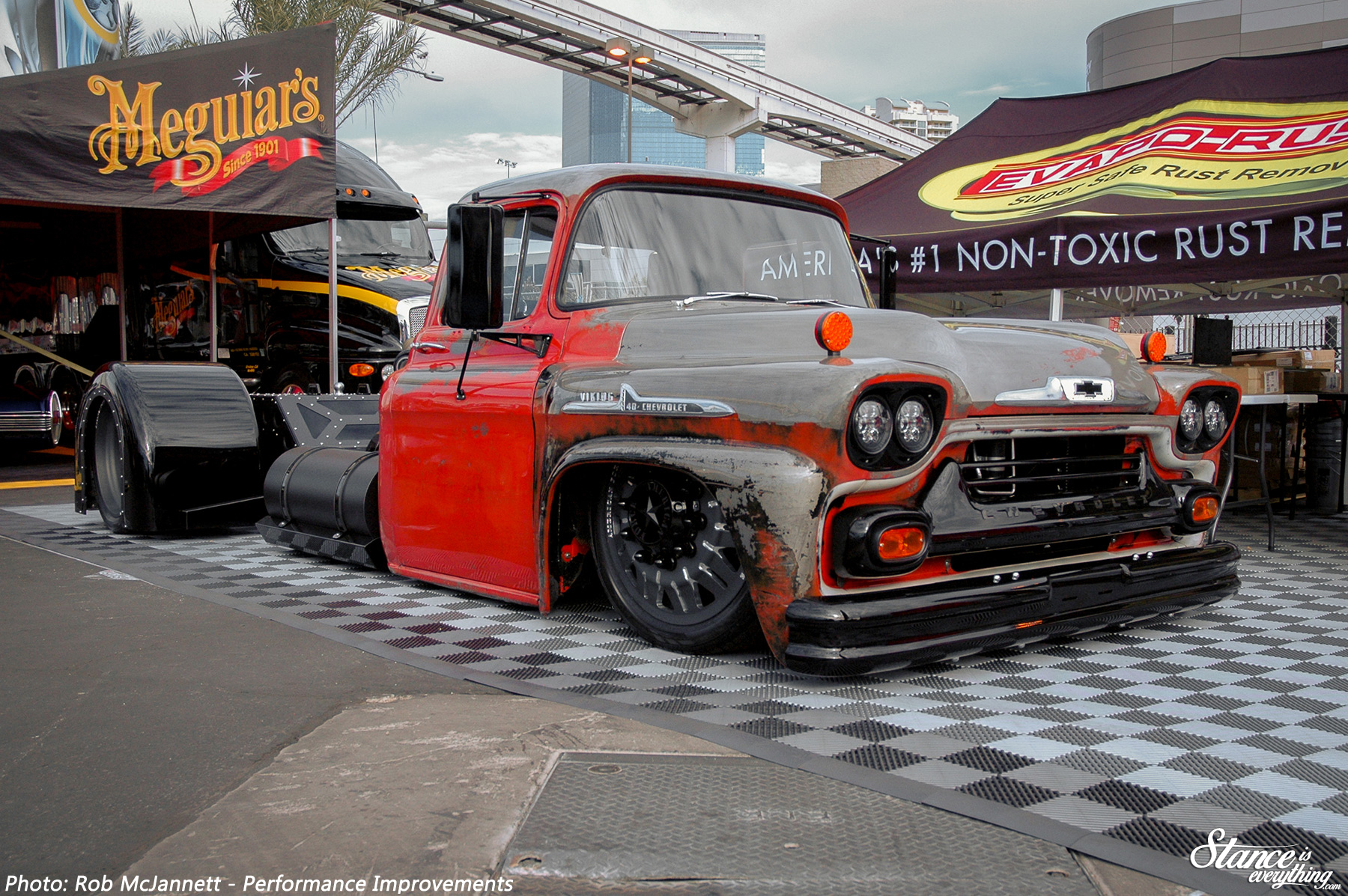 Built for the Evapo-Rust display —Evapo-Rust is a non toxic product designed to well, evaporate rust– the heavy Chevy sits on a completely custom Solid-Works designed chassis.
Being such a big project Ball Metal Fab got a little help from Long Shot Fabrication with the front suspension, and all said and done this truck lays out with the best of them.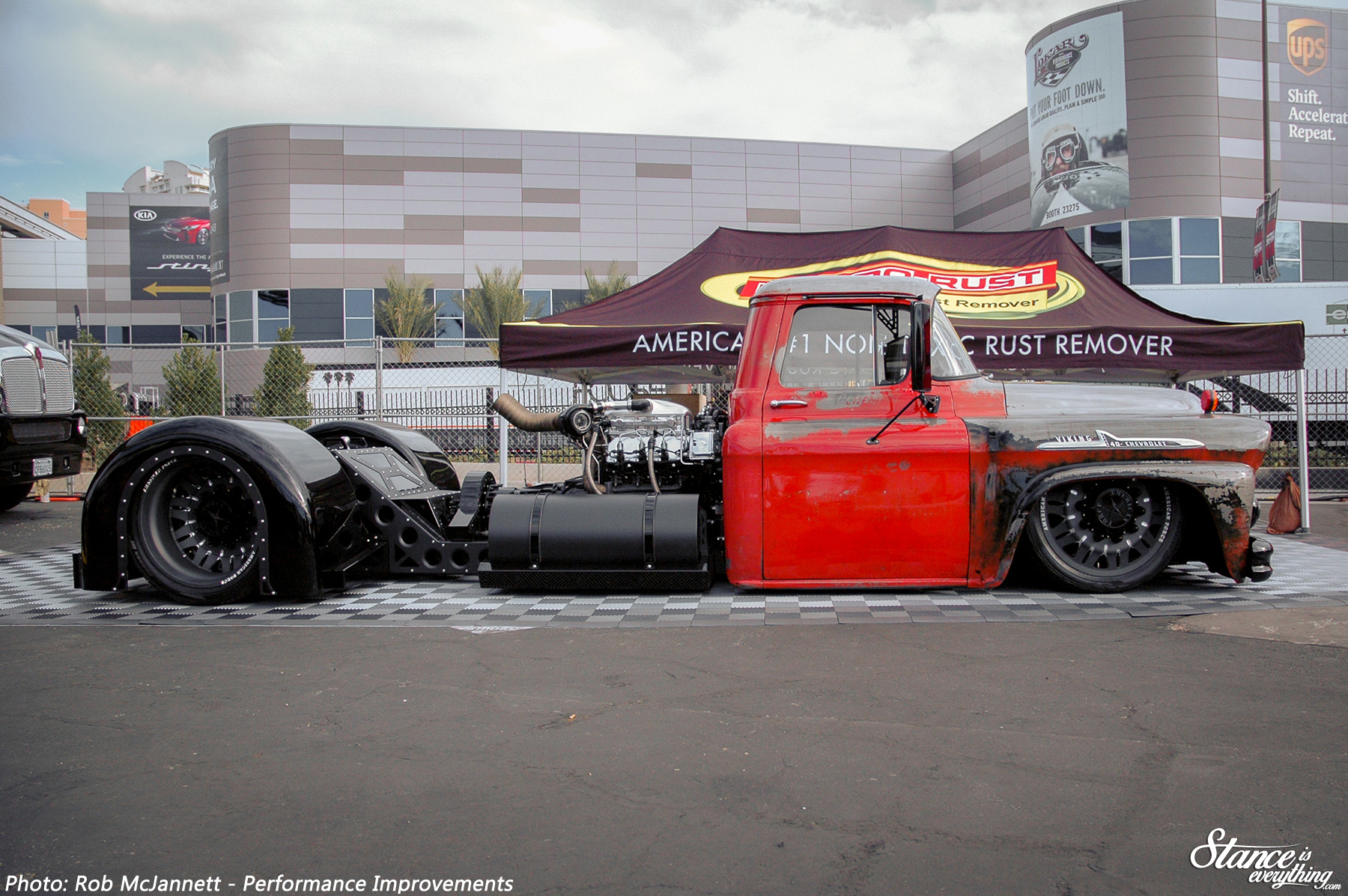 For additional wow factor (and probably due to its size) a Duramax motor has been mounted behind the cab. Two turbos have been hung off it symmetrically to create an engine set up that's honestly hard not to admire, even for the passive diesel enthusiast.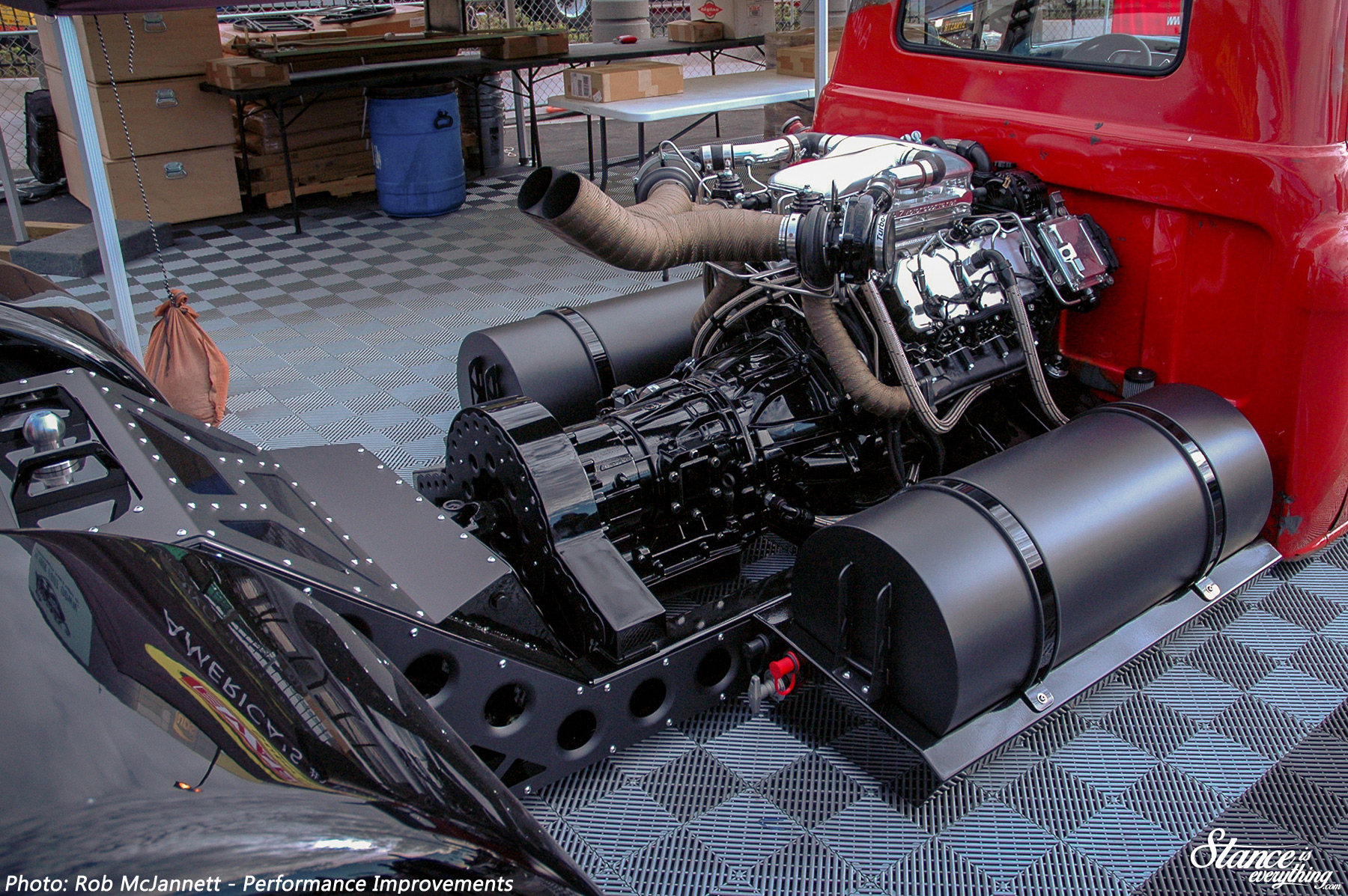 Atop the engine is a custom air to water intake manifold and custom valve covers. The exhaust is short and sweet and wrapped in heat wrap.
The frame, bumpers, and assorted trim has been powder coated various shades of black while the body has had its patina preserved with clear coat.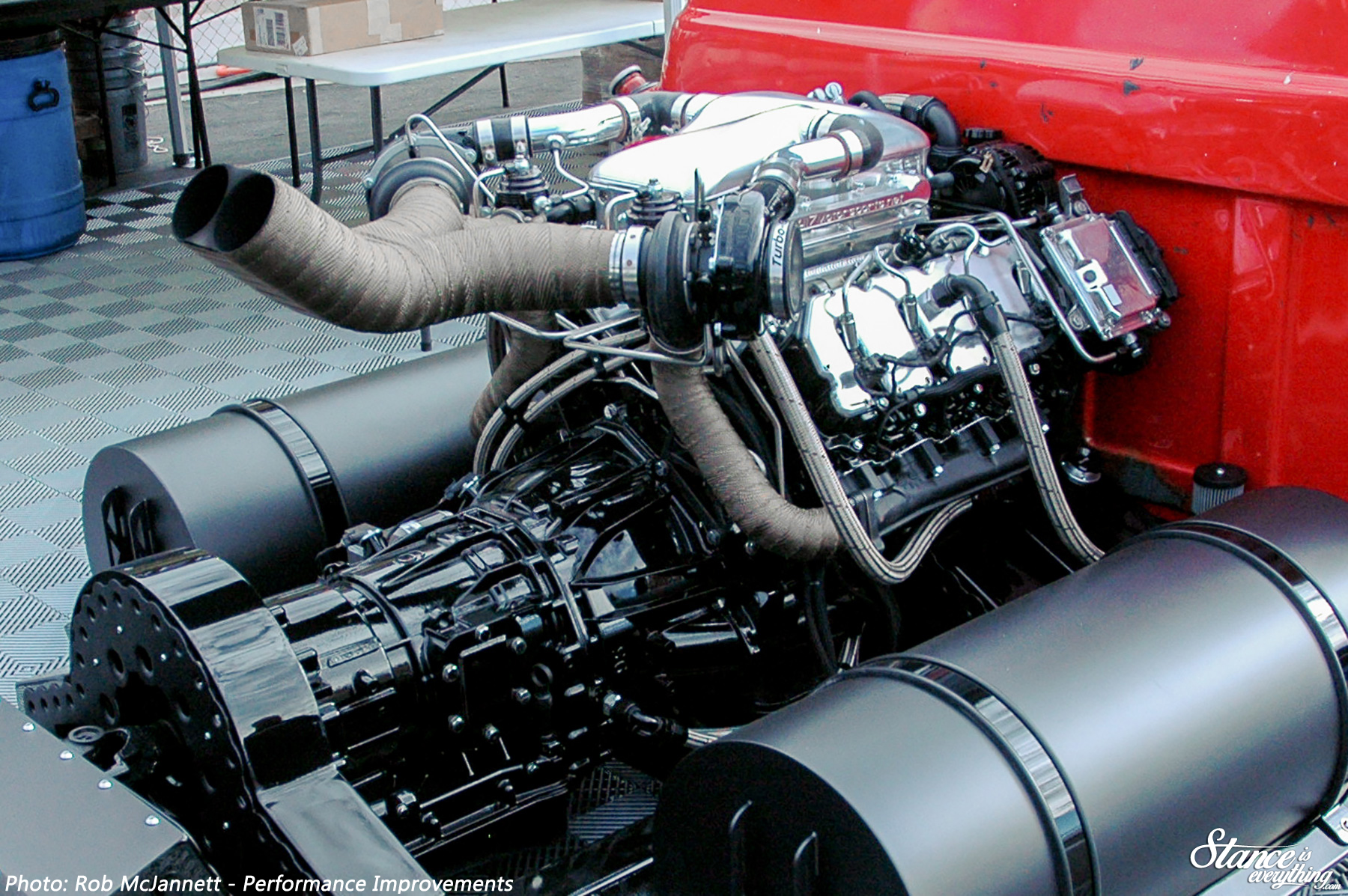 Rolling stock consists of American Force units that the large Viking fenders have absolutely no issue swallowing whole up front, and custom fenders cover out back.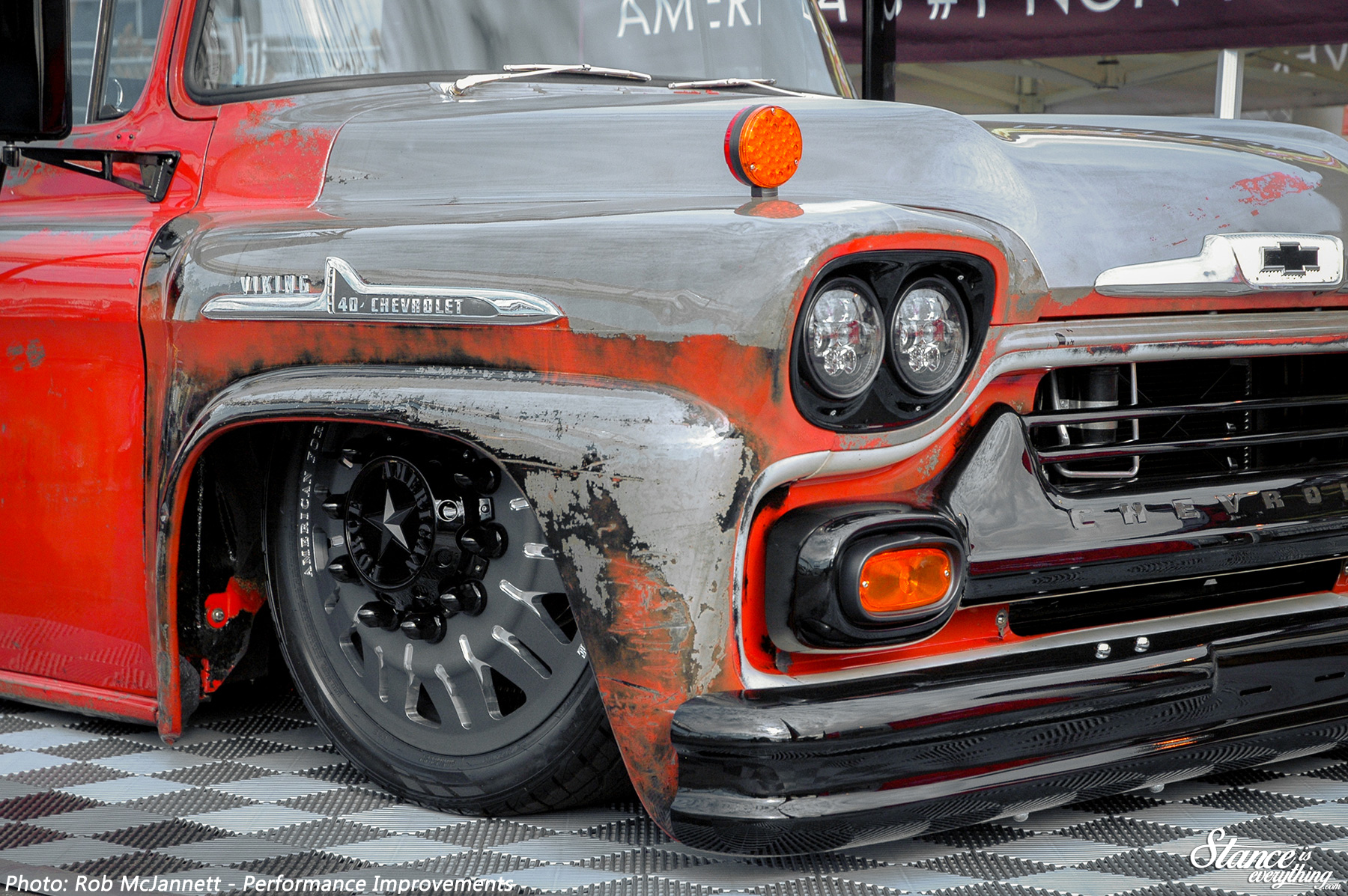 The entire truck is very impressive, and even more so when you consider it was built in just ten months. Wonder what kind of insanity this shop can cook up for their projects without a deadline?