If you're looking for the iconic look of a hot rod and the handling of a sports car Factory Five Racing's 33 Hot Rod is the obvious answer. Designed to perform and completely, uniquely, configurable the 33 Hot Rod chassis and fiberglass or metal body is the perfect combination.
The McJannett brothers at Performance Improvements have one of their own which is probably why they were drawn to this Factory Five built by Black Label SpeedShop.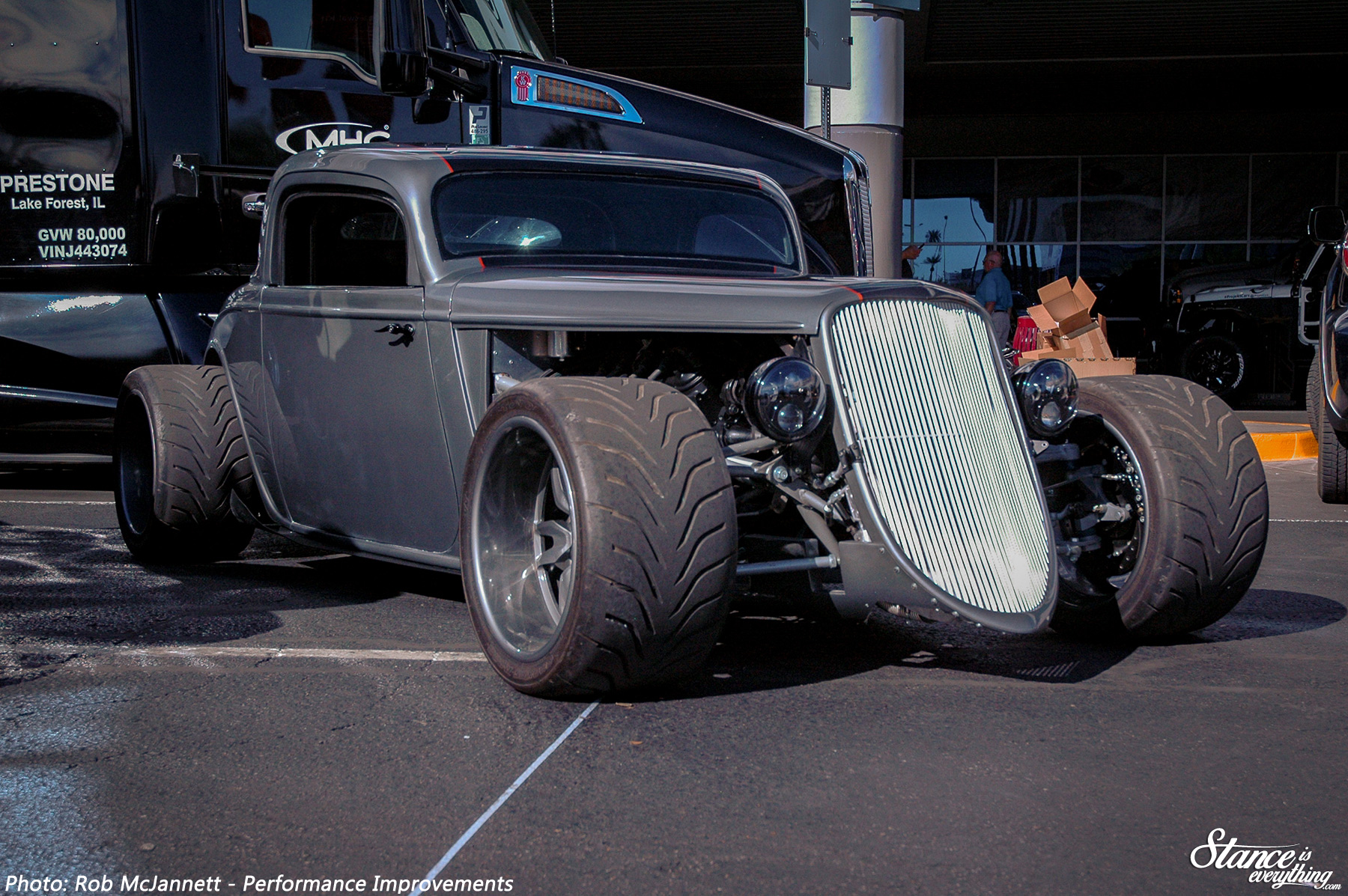 Black Label is a new shop by former Gas Monkey Garage Monkey, Dustin Deleon. This is their first project as a unit and judging from the side skirts and large wing one can assume the vehicle is built to drive FAST.
The large 18×12 Boze Forged wrapped in 355 Toyo rubber only further supports this theory. As do the Wilwood brakes that will bring the vehicle to a stop.
An LS motor sends this one down the road and it looks like there's an interesting exhaust routing through the chassis, perhaps through a system that doubles back on itself.
The overall attitude of this car is what made it a show stopper for me. Imagine the noises this car makes as it's driven in anger?